Best Betting Sites in Singapore for 2023
If you're in search of fun-to-use, convenient, and reliable Singapore betting sites, then you're in the best place. Online sports betting has managed to become an integral part of the gambling arena and, so far, there is a huge array of sports and events to choose from on betting platforms based or available in Singapore. Let's continue to discover more, shall we?
List of Singapore betting sites
Found: 15 Bookmakers
Singapore sports betting – The ultimate guide
In this review, we cover sports betting online Singapore dynamics.
You'll find all the information about Singapore betting and the best betting sites Singapore on this page.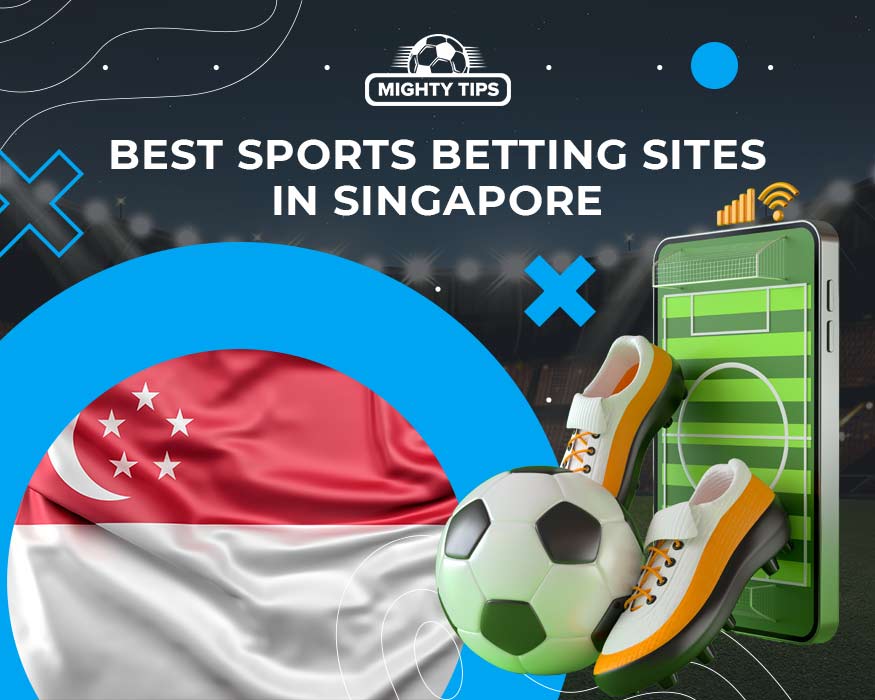 Welcome! You've come across our ultimate guide on Singapore sports betting and we're going to make it as informative as possible. In this comprehensive article, you will find out more about gambling and sports betting in this country in general as well as discover popular Singapore bookmakers and how to sign up on their sites, payment methods, sports, deposit & cash out methods, MightyTips online predictions, and even more. We won't fail to mention what criteria we focus on when reviewing sportsbooks in Singapore as well. So, if you're interested, go ahead and keep on reading our ultimate Singapore betting guide.
History of sports betting online Singapore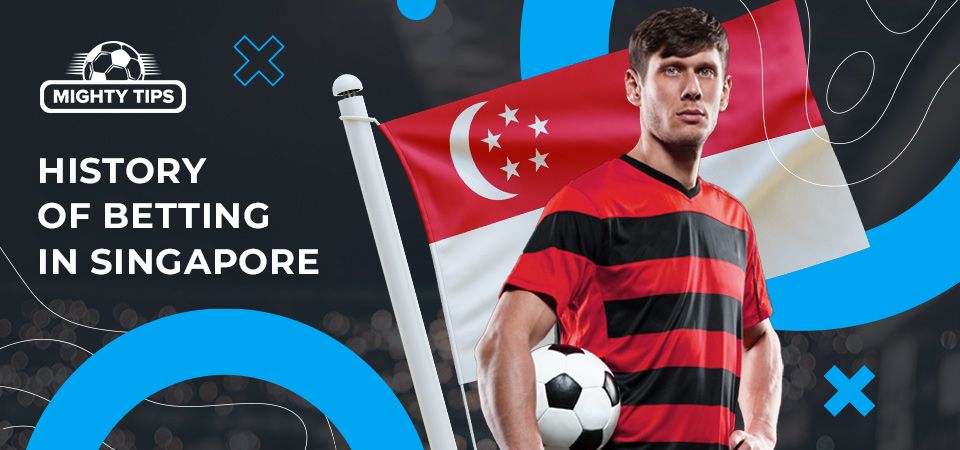 After Singapore got its independence from the UK in 1963, various forms of gambling were legalised – those gambling activities were 4D, horse racing, Singapore Sweep and, of course, betting that started with football. Although casinos were still banned up until 2004, the authorities have decided to make land-based gambling institutions legal since they can boost tourism, create new jobs for people, and add to the revenue. At the same time, however, such organisations as the National Council for Problem Gambling and the Casino Regulatory Authority were founded to control the situation and not allow gamblers to play irresponsibly or become addicted to gambling.
As far as online gambling is concerned, including sports betting, there are bans that apply to foreign casino & bookmaker operators as well as foreign bank transactions. Of course, locals find a way to gamble anyway but you should be aware that it is not approved by local authorities to place bets on foreign websites.
So, if you feel like you want to do so, you can theoretically find ways of placing bets, such as by using independent payment services and VPNs, but it's totally up to you – our duty is to inform you.
Interesting facts:
Land-based casino hotels have become known by the euphemistic name 'Integrated resorts'.
Betting on blood sports is 100% illegal in Singapore.
In order to place bets in Singapore, punters have to be at least 18.
Popular sports for betting in Singapore are cricket, basketball, rugby, and badminton.
These days, both Singaporeans and tourists are legally allowed to gamble with the local top sportsbooks in Singapore. As mentioned, there are ways to gamble with foreign platforms too but it's not allowed by the government, so it's up to you whether you want to go for it or not.
What you need to know about betting in Singapore
🌏 Country
Singapore
👌 Language
English, Malay, Mandarin, and Tamil
💲 Currency
Singapore dollar (SGD)
⚽ Popular sports
Cricket, basketball, rugby, and badminton
⚖️ Is betting legal
Yes
🏢 Regulator
The Gambling Regulatory Authority (GRA)
🧾 Gambling taxes
5% for premium gaming
15% for mass gaming
💳 Most popular payment methods
Bitcoin, Neteller, Skrill, PayPal
Top-2 best betting sites Singapore
This section presents the top 2 best sportsbook platforms in Singapore. Both of the recommended websites are 100% legal, reliable, and secure. So, the point is to choose the one that simply appeals more to you. And we are going to give you examples of their advantages so you can make up your mind.
Website #1 in Singapore – 22Bet

22Bet is one of the best Singapore online sportsbook platforms so far, established in 2017 under the laws of Curacao and the Curacao license. With 22Bet, you can place bets on more than 50,000 various events of 50 different sports monthly.

Website #2 in Singapore – BK8

BK8 was founded in 2015 and, since then, it has been operating under the Curacao license to provide secure and top-quality betting services. There are 60,000+ events monthly, 50+ football leagues, acceptance of cryptocurrencies, and many betting markets to select from.
How we test & review Singapore bookmakers
It is obvious that we have to be careful when recommending bookmakers as we cherish our reputation and want our readers to get the best gambling experience. This is why we have some criteria and features that we pay meticulous attention to when reviewing sportsbook platforms in Singapore. Let's talk about this in more detail.
Odds

We always have to check the odds and make sure they are competitive enough so that you can take a better chance of winning cash prizes from your sport stakes.

Mobile compatibility

Mobile-optimised bookmakers keep growing in popularity every single day and it's best if the bookies we recommend have their own sportsbook apps or at least mobile website versions.

Available payment options

We also pay attention to the list of available banking systems that allow you to make money payments, both for deposits and cash out transactions. It's good if punters have a wide choice and when accessible systems for payments are reliable and licensed.

Bonuses and promotions

Of course, how can we not pay attention to available bonuses? We always check the available promotions and see if there are welcome bonuses, VIP programs, tournaments, and other attractive presents and perks.

Bet types

The next thing to mention is a variety of bet types as it is one of our main goals to check how many betting types are here,. You should have unlimited choice and not get bored quickly .

Support work quality

It is our duty to evaluate the quality of the customer support service work and the range of ways available to contact the team of experts. Usually, bookies offer corporate emails, live chats, and sometimes phone support.

Trustworthiness

Checking licenses and regulations is one of the most important things to do when reviewing bookmakers in Singapore because we want to provide you with an opportunity to play in a safe environment.
2 best Singapore online sportsbook apps
We've also prepared a small list of the coolest Singapore sportsbook apps where you can place wagers and enjoy the same tools as you would with your computers or laptops. These platforms are fully optimised for mobile devices and allow you to both try your luck and have fun.
#1 Singapore betting app – 22Bet

22Bet has excellent mobile apps for Android, Windows, and iOS mobile devices that you can download from your in-built stores. Using the 22Bet app allows you to sign up easily, place wagers on more than 50 different sports, select from 100+ payment methods, and enjoy competitive odds.

#2 Singapore betting app – MelBet

MelBet has introduced its betting apps for Android, iOS, and Windows mobile devices, both tablets and modern phones. With this bookmaker, you can enjoy the best gambling experience and bet on over 40 sports, including 10,000+ live events monthly.
Live betting in Singapore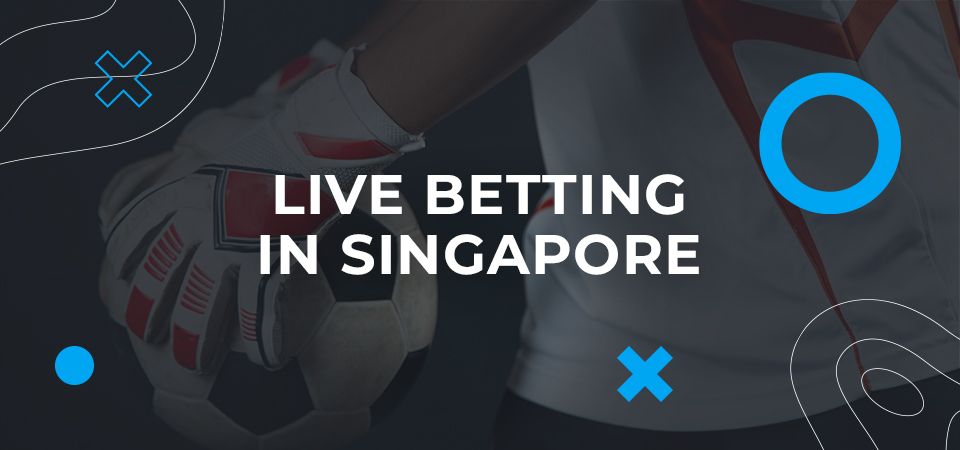 Live betting in Singapore grows in popularity every single day and, if you are a gambler who likes things more complicated yet more interesting, then this type of betting is exactly what you need. When Singaporean punters bet on pre-match events, they make a decision in advance but, with live betting, they need to come up with a final decision while the match is currently happening. This requires using analysis skills and focusing on the event as it transpires. Plus, some live events offer better prizes than pre-match ones, so the total cash out sum may be larger.
At this point, we think it makes sense to name the most popular types of sports for live betting in Singapore.
2 biggest and trusted Singapore bookmakers
Let us introduce you to these two biggest and most trusted Singaporean sportsbook platforms – we'll make it quick yet pretty informative.
#1 biggest and trusted Singapore betting site – 22Bet

22Bet is an online betting website that was established in 2017 and received the Curacao license. If you're looking for a bookie where you can enjoy placing wagers on more than 50 different sports and over 50,000 events monthly, then you should definitely check out 22Bet. You can find competitive odds on football as well as on other major sports.

#2 biggest and trusted Singapore betting site – 1xBet

1xBet is a bookmaker that is licensed by Curacao agencies. It is widely known thanks to its 10 years of experience in the gambling arena. 1xBet has been providing top-notch betting services all this time and you can bet on over 50,000 events monthly, including football, tennis, basketball, and others. Check out more than 50 different sports, select from various payment methods, and enjoy fast withdrawals.
Popular sports types for online betting in Singapore
Singaporean betting companies usually come up with a huge library of sports and sporting events but it's obvious that some of them tend to be more popular while others are barely noticed. So, let's see what sports types are in demand among gamblers who want to engage in online sports betting.
Bet on Cricket in Singapore
You can regularly see people playing cricket right on the streets even though they may not be professionals. The point is, it's easy to learn to play cricket and it's easy to understand the concept of the game, which is why so many people enjoy both playing and watching it. Cricket's popularity grows every day, which is reflected in online betting too. You can bet on a wide range of cricket leagues and have a great deal of fun.
Bet on Basketball in Singapore
If you're wondering why basketball became so popular in terms of online sports betting then we've got some answers. First of all, basketball is a good source of entertainment and it's fun to watch. But another thing that has an impact is the frequency of matches – they are held regularly and this, in turn, increases the number of available events and betting options on bookmaker platforms in Singapore.
Rugby betting in Singapore
We can't say that rugby is popular in every single country but this is the case with Singapore. Here, the rugby sports betting area constantly grows in popularity, and you can bet on many rugby events these days. Basically, rugby can reflect a combination of brains and brawn, which is a dynamic that attracts sports fans from around the world, including Singaporean punters.
Badminton betting in Singapore
Badminton is a racquet sport and sometimes it is compared to tennis since it can be played with doubles or individually. Even though it is most popular in India, China, Canada, Sri Lanka, and the United Kingdom, badminton betting has shown a huge demand among Singaporean punters too.
How to sign up, verify & place your first bet with Singapore betting sites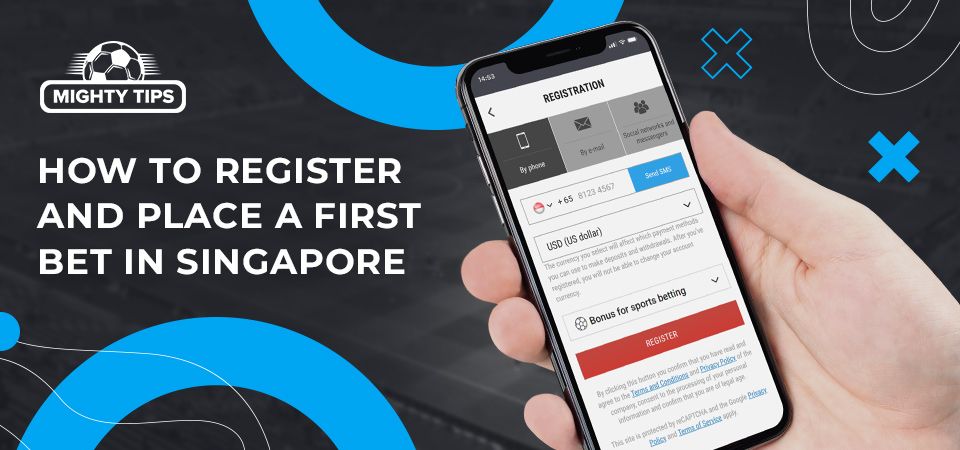 If you want to join a bookie Singapore, there's nothing complicated standing in the way. Simply follow these steps and have fun.
Go through our list of the best sportsbook platforms in Singapore and pick out the platform you seem to enjoy the most.
Find the sign up button on the preferred betting site and click on it right away.
Enter the relevant personal info into the required fields.
Then, you should verify your account on that site – you'll have to send a scan of any identification document. Some betting sites in Singapore require email/phone confirmation only.
Now, you can place bets with a bookie Singapore option.
Bonuses and Promotions for Online betting in Singapore
Let's find out what bonuses and promo offers Singapore bookmaker platforms have in their arsenal for both new and loyal customers.
Deposit bonuses
Deposit bonuses are special presents that you can receive if you deposit a certain amount of money into your Singaporean betting site account. Usually, this comes in the shape of cash or free bets.
Welcome offers
Another type of bonuses we can't help but mention is welcome gifts. All reputable Singaporean bookmakers offer welcoming presents for newbies, such as cash, cashbacks, or free wagers.
Free bets
The value of the given free bets is covered by the sportsbook itself. You won't have to pay the amount these bets are worth but you will be able to spend them on sports events.
Cashback
Another beneficial promo offer available on many betting websites in Singapore is cashback. This way, you can return some of your money back from your lost stakes. Sometimes, you can even get the whole bet value back.
VIP offers
A VIP program is also very popular on betting sites in Singapore. This part of the promo campaign is aimed at encouraging players to keep playing with a particular platform. It's a win-win as players can receive more perks while bookies get a chance to grow loyal customers.
Bonuses and Promotions for Online betting in Brunei
Bookmaker
Bonus offer
Advantages
Find out more
EXCLUSIVE 200 SGD BONUS

Football Jackpot
Live broadcasts
65 withdrawal methods

Get Bonus
150% bonus up to 300 SGD

Welcome offer 250% for Asian countries
24/7 support
Android and iOS apps available

Get Bonus
Bet €10 and get €30 FREE BET

Choice of 2 welcome offers
50 different payment methods
200+ live daily events

Get Bonus
160 SGD MEGABONUS

100+ depositing options
Higher-than-average odds
First deposit bonus

Get Bonus
Popular payment methods in Singapore
Now, let's discuss the most popular methods to process payments available on Singaporean betting websites.