Vadims Mikeļevičs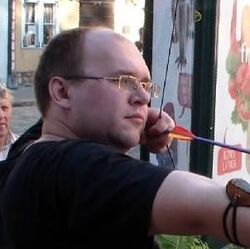 About myself
Vadims Mikeļevičs is an e-sports and biathlon enthusiast with years of writing experience about games, sports, and bookmakers.
When it comes to sports, Vadims very much interested in the foundations behind each event. He likes studying the history, statistics, and probabilities of outcomes and then compare them to the actual flow of matches. That's why one of his favorite sports is biathlon, as the whole biathlon race can be analyzed in real-time and put into numbers.
What can't be analyzed, however, is passion - another part of sports that very much interests me. Passion and hard work are what make games unique and intriguing. This is the reason why Vadims is here at Mightytips. It combines his interests in different sides of sports with elements of surprise that can appear when teams or players face each other on the field of competition. It's what makes this exciting.