Best Esports Betting Sites
Although esports bookmakers and esports betting can come off as a huge enigma to many seasoned sports fans and bettors, the digital age we are living in makes it incredibly easy to get up to pace with what electronic sports and esports betting is all about.
Especially as we're here to make the process slightly easier by determining the best esports bookmaker.
List of TOP eSports Bookmakers
Found: 7 Bookmakers
ESPORTS BETTING SITES ‒ THE ULTIMATE GUIDE
We've prepared a list of the best esports bookmakers for esports fans.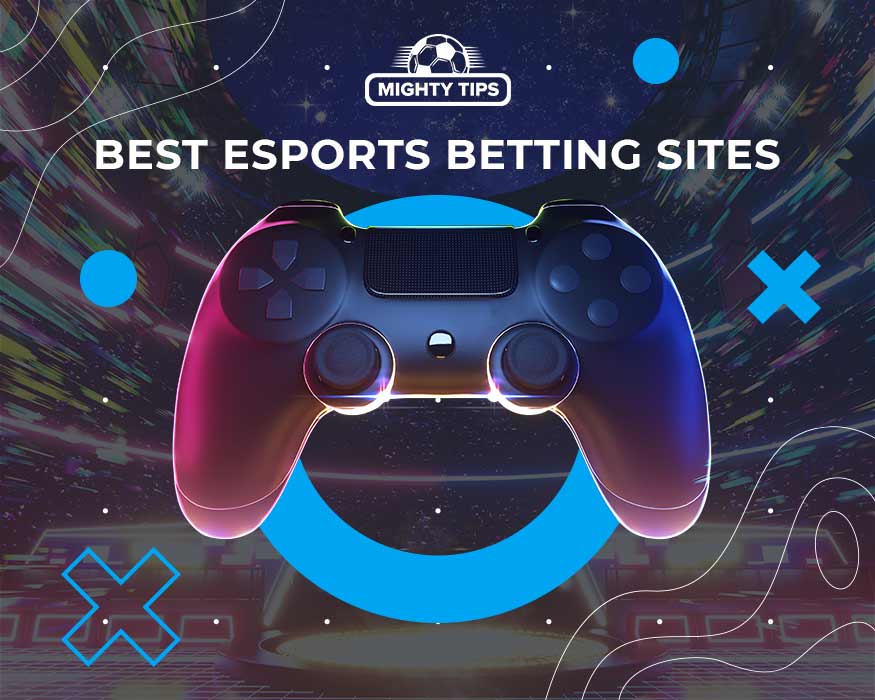 Despite being a sport that has recently emerged, esports have managed to reach thousands of people around the world, winning more and more of their hearts.
And online betting is no different. Esports have gained their rightful place and, nowadays, there are even specialized bookmakers for them.
Esports and esports betting is a fairly new concept to many, even for some online sportsbooks. While its appeal still lags behind some of the most popular 'traditional sports', such as basketball, football, and soccer, the esports bookmakers industry has been growing exponentially over the last four years and has quickly gained renown as the next best thing in the betting industry.
Here you will find everything you need to know about esports bookmakers and how to place sports bets with them.
History of Esports Betting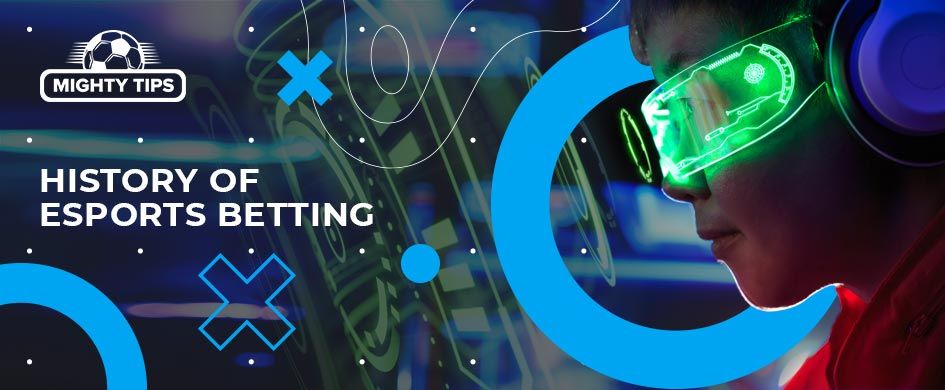 Betting on esports emerged soon after cybersports became widely recognized as a professional competition, though it took a while for esports bookies to take notice of the potential betting on esports has.
CS:GO skins betting
Esports betting had its roots in CS:GO skins betting, or in other words, betting with in-game cosmetic items, which cost real-life money to acquire. The problem with this way of betting was that it was only available on third-party sites, which weren't certified betting operators.
That essentially meant the beginning of e-sports betting was unregulated and left the doors open for exploitation from both websites that offered to bet, as well as bettors themselves, some of whom even participated in games they were betting on.
Valve, a prominent game developer, eventually put a halt to the skin betting by suing third-party websites, which ended an era of what can only be described as the dark times of esports betting.
Johan "N0tail" Sundstein is the current nr. 1 esports player in the world by net prizes won over the career - $6,902,766.40 from 115 Tournaments
Twitch, gaming and esports streaming platfrom, has more than 15 million daily active users
$34,330,068 - prize pool of the International 2019, biggest esports (Dota 2) tournament so far
Minecraft is the most popular game in the world with over 110 million active players
Esports betting soars to new heights in 2016
At first, esports betting was greeted with reservations from the betting community, and rightfully so, as esports betting companies did not make much money from it.
One massive factor that played a role in that was the fact that cybersports mostly targeted a younger audience, who were, in most part, underage and unable to place any wagers.
But as the years went by, the largest portion of esports fans became of age. This ushered in a massive boom in esports betting, effectively helping with the growth of the electronic sports scene and the creation of new esports betting sites.
That drew in more viewership and more esports bettors – creating a triangle of sorts between viewership numbers, esports betting, and the esports industry using the revenue to expand further, and all three factors helped to drive growth.
By 2016, esports already had a global viewership of over 250 million. This led to many prominent online sports betting sites to start offering esports markets, although in a very primitive state, with only a handful of esports titles.
By the end of 2019, esports expanded to all corners of the world and amassed over 500 million esports fans globally. Meanwhile, the worldwide esports betting market revenue had already reached over $1.81 million in 2020, with over $8 billion wagered by the end of 2019. With that, nowadays we have many top esports betting sites to choose from.
With the COVID-19 pandemic, however, the esports betting revenue is further growing with each passing day, given that electronic sports have taken over the betting markets with the majority of other sports being at a standstill.
History of Esports Betting

| | |
| --- | --- |
| 🏛️ First introduced | 1972 |
| 🏢 Overseeing Organizations | IESF |
| 📶 Bookmaker Coverage | High |
| ⭐ Popular in | Worldwide |
| 🌎 World Championship | Yes |
| 🏅 Olympic Discipline | No |
Best Esports Gambling Sites for mobile
Finding the best esports betting site should be everyone's number-one priority. No matter how efficient you are in your betting selections, long-term success will be hard to achieve when using suboptimal betting sites for esports.
Online sportsbooks websites come in many different shapes and sizes. Although, with the current fast-paced world we live in, having an option to bet on the go could prove vital for any electronic or classic sports bettor.
And as esports can also be found on mobile, all the best esports betting sites will provide the possibility of betting from your phone, be it through their mobile website or an app.
Best Esports Gambling Sites for mobile

| Bookmaker | Android app | iOS app | Mobile browser | Welcome bonus |
| --- | --- | --- | --- | --- |
| Bet-at-home | ✔️ | ✔️ | ✔️ | ✔️ |
| 22bet | ✔️ | ✔️ | ✔️ | ✔️ |
| Betway | ✔️ | ✔️ | ✔️ | ✔️ |
| ComeOn! | ✔️ | ✔️ | ✔️ | ✔️ (but no unique mobile promotions) |
| Sportingbet | ✔️ | ✔️ | ✔️ | ✔️ (but no unique mobile promotions) |
| Betfair | ✔️ | ✔️ | ✔️ | ✔️ (but no unique mobile promotions) |

Here is the list of some of the best gambling sites with quality mobile apps:
1

2

3

4

Up to €100 in bet credits

18+ T&C apply, BeGambleAware.org

#AD. Open an account with bet365 today and bet on a huge range of markets with the world's favourite online sports betting company.

5
Top Esports Sportsbooks with Fast Payouts
Having an option for mobile online sports betting is, as mentioned, one of the key components any solid betting site for games should have on their website.
But there are other elements that go into it as well, from a website layout that works smoothly to a wide range of markets, as well as competitive odds.
However, one factor that is often overlooked is the sites' ability to provide a fast payout of your winnings.
5 TOP online sports betting websites with fast payouts:
Betway
Bet-At-Home
Bet365
888Sport
Netbet
Tips to make great esports bets
We have covered most of what is needed for anyone to turn their esports betting venture into a profitable one and even choosing the best esports betting sites to place your wagers. Yet, there are a few other hidden strategies that are often overlooked or are unknown to many.
Here's our list of top 5 tips every esports bettor should follow:
1. Totals kill betting in League of Legends/Dota2 heavily relies on the game's meta, so pay close attention to how the game is played and which champions are used in the current state of the game.
2. Avoid placing tournament-outright bets months in advance, even if the esports bookmakers put amazing odds on them. Many teams go through abrupt roster changes mid-season, while some players tend to struggle in some game's metas. So, a team that looks strong at the start of the season might be underperforming when the time comes to compete in a big tournament.
3. Online tournaments (not LAN) often feature upset wins, with underdogs outperforming significantly stronger squads. Searching for value bets on weaker teams during online competitions is a great way to beat the market.
4. Know the game. As mentioned above, understanding the game, its pacing, and the current state (meta) the game is in will be crucial for any esports bettor when rating his betting opportunities.
5. Do not ignore the quality difference between teams from different regions. Asian teams often outperform European and North American teams in League of Legends (albeit the gap is slowly closing), whereas the trend is reversed in CS:GO.
22bet has one of the widest eSports betting market coverage
22Bet shows stable new-customer growth who, for the most part, become regular clients. Apart from the excellent deposit bonus, the sportsbook offers competing odds and its ewallet withdrawals take less than 30 minutes. Esports market coverage is huge: CS:GO, DOTA2, LOL, Overwatch, PUBG, Starcraft 2, Clash Royale, and Warcraft III, plus a lot of less popular games like King of Glory and Rainbow Six. As a result, it is certainly one of the best sites for esports betting. The only downside is a rigorous customer identification verification process, which could frustrate.
Recommended Payment Methods at Esports Bookmakers
Moving money efficiently, fast, and, most of all, safely between the top esports betting sites and your own bank account is crucial in any betting journey, which is why finding sites that offer a wide range of deposit options is always the safest bet.
Some of the most efficient deposit/withdrawal methods are also some of the most popular and, although online sportsbooks rarely offer all methods, the best esports betting sites usually come with a good number of methods. There are a few you should look for when picking a website to bet on.
Recommended Payment Methods at Esports Bookmakers
Bookmaker
VISA
Mastercard
Maestro
PayPal
Tonybet
€5-20,000
Instant
€5-20,000
Instant
€5-20,000
Instant
€5-15,000
Instant
888Sport
€10 - no max
Instant
€10 - no max
Instant
€10 - no max
Instant
€10 - no max
Instant
BetVictor
€5-20,000
Instant
€5-20,000
Instant
€5-20,000
Instant
N/A