Best Handball Betting Sites
Handball is a fast-paced sport similar to soccer, where players are only allowed to touch the ball with any part of their bodies above the knees. Punters know Handball is worth betting on this sport only through the top betting sites for Handball to get better odds.
There are many markets to bet on pre-match, and you'll find many of the most exciting is available in-play. A handball match shown live on TV makes for compelling viewing, but you can add even more drama by betting on the outcome. This page helps you choose the best handball betting sites.
List of Handball Bookmakers
Found: 16 Bookmakers
Handball Betting Sites - The Ultimate Guide
Discover the best bookmakers for Handball and more
Just knowing which are the best bookmakers is not enough to learn to bet on Handball. That is why we have prepared a complete guide with various information, such as: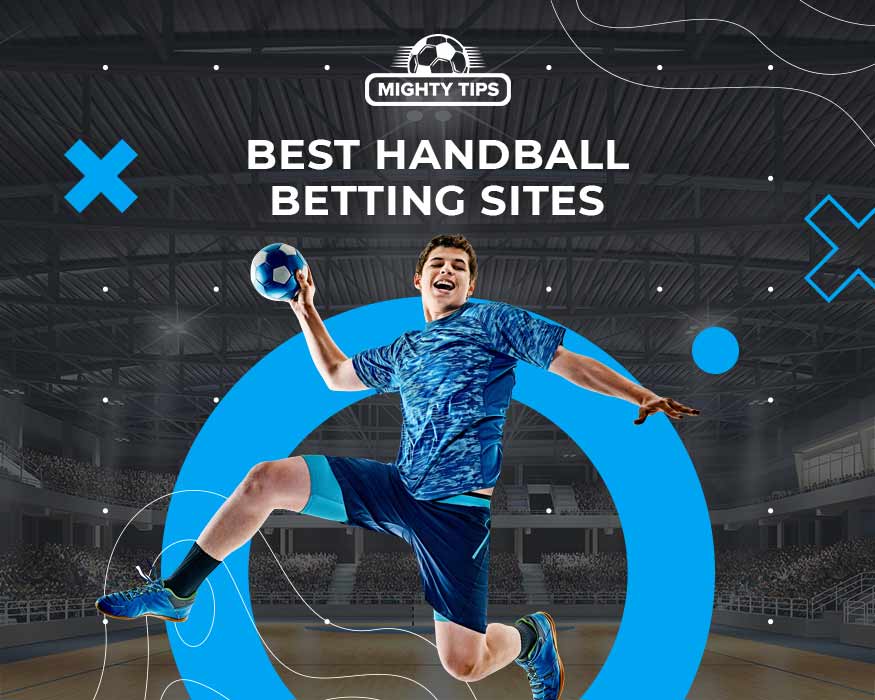 Loved in different parts of the world, mainly in Europe and Latin America, Handball is unfortunately not so common in the betting industry. Despite this, most major betting sites will often offer the possibility to bet on the available Handball leagues.
If you are a fan of Handball and would like to learn a little more about betting on this sport, you have come to the right place.
Our team of sports betting writers have researched the betting market for handbell in great detail. We compare the odds, markets and promotions offered by bookies on the sports of handball. You'll even find a list of our top five bookies for handball betting. Browse this page and choose the bookies and betting offers that appeal to you, then click the link.
History of Handball Sports Betting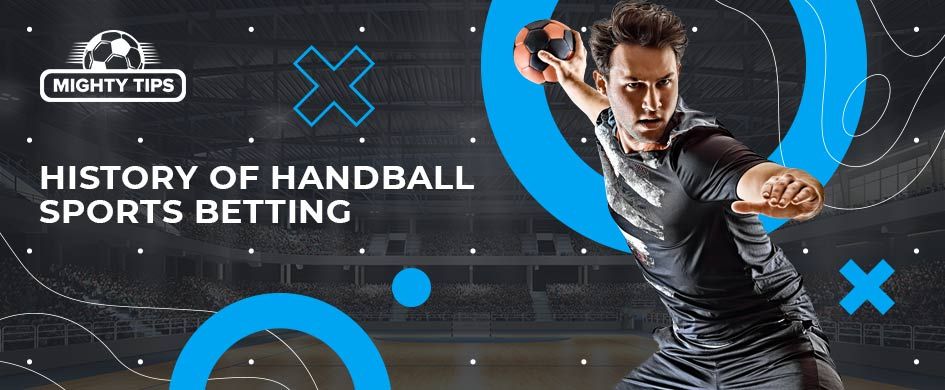 As sports go, Handball is one of the youngest.
The first modern rules were created back in 1906 in Denmark.
That's not to say that it wasn't played before that, it's simply when the official set of rules was solidified. The importance of creating these rules is that it becomes a sport that can be judged and graded.
Regulations make it easier for players and referees to play the game correctly.
Field Handball was the first type of Handball played at the Olympics
Indoor Handball is now the only type of handball event played at the Olympics
The Soviet Union won the first-ever women's Olympic handball event
Handball has been traced back to the baths of Rome
In 1928 the International Amateur Handball Federation was set up, leading up to the Berlin Olympics. This led to the first Field Handball World Championships held in Germany in 1938. This expanded the player and fan base.

As the game evolved, so did the rules, and it finally got to a stage where it's now considered a professional competitive sport.
Over time, placing bets on Handball grew in popularity. Now, it's prevalent in many bookie's games portfolios.
Top 3 Most Popular Handball Bets Explained
If you ask which is the best handball bet, the answer to that would be "the one that brings in money."
The most popular is "Match Result," which is pretty straightforward. It's challenging to get good odds on a single market, so many people compile multiples. They put together several teams which they think will win, to try to get a more significant return from their stake.
Total goals are the total number of points that you think both teams will get. There is also an option for a "Line Bet." The bookmaker will decide how many goals the players will get, and you can bet above or below that line.
For a higher value bet, you can bet on the winning margin. This will help you get better odds. This bet works by selecting the team that you think will win, and the minimum amount of goals you think the team will win by.
1

2

3

4

5

Bet 10€ Get 30€ in Free Bets
Top 5 Betting Sites for Handball with Fastest Payouts
If you're a seasoned gambler, you know nothing can get more frustrating than having to wait for your funds after a big win. Waiting for days, or even weeks, is a real buzzkill for that amazing feeling of winning. And, at the same time, quick withdrawals add even more excitement to the moment.
This comes as a priority right after their level of safety and security.
Speed is not the only important factor of the payout, it's also essential to know if there are any restrictions on payout amounts and payment methods. All of these come together to give us the top 5 betting sites with the fastest payouts listed below.
Unibet
Betfair
Intertops
NetBet
Betway
Best Handball Betting Companies
As with any sport, punters want to make sure that they are placing their bets on the best handball betting sites.
There are numerous websites out there that claim to be the best betting site for Handball, but you should consider a little more before signing up with any handball bookmaker.
Each Handball betting company offers specific services. The top-rated sportsbooks usually offer all services, but some are stronger in certain areas than others. As a player, though, you should always look out for a few things before starting.
Before signing up to what some might consider a fantastic bookmaker, take these things into consideration.
Check whether the site has proof of legitimacy. Make sure they are properly licensed and regulated.
While tedious, take a quick look at their terms & conditions. You can find valuable information in those lengthy texts.
Finally, pick a payment method that works best for you. Keep in mind that safety and privacy should be a top priority.
Best Handball Live Betting Bookmakers
One of the most popular forms of betting is live betting sportsbooks. It provides gamblers with a boost of adrenaline when they place wagers. You should find an online sportsbook site for betting on Handball live in the list below:
William Hill
Bet365
Bethard
10Bet
Handball Sportsbooks Welcome Bonus
Any seasoned punter will tell you that whenever possible, use your bonus for placing bets on Handball and any other sporting events.
Many of the best bookmakers for handball betting, such as 22Bet and 888Sport, offer generous welcome bonuses for sports fans.
Check any requirements that you might need to meet to take advantage of the bonus, and use that to boost your bankroll.
Keep an eye out for recurring bonuses and promotions that can keep you betting without using your cash.
22Bet offers offers competitive odds on handball
22Bet offers very flexible deposits and withdrawals, as well as wide variety of types of sports to bet on. If you are looking to gamble on handball and do not plan raising stakes very much - 22Bet might be it for you!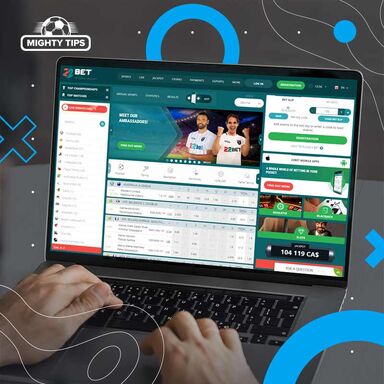 Recommended Payment Methods at Handball Bookies
When looking for a reliable online bookmaker, an essential part of the operator's service is the types of payment methods it accepts, and how long it takes to fund your account. In today's world of betting, there are many different types of options for deposits.
The vital factor to look at is whether your payment method of choice has a limit on the amount you can deposit, and how long it takes. Methods such as PayPal, Skrill and Neteller, seem to take the shortest times to reflect on the bookmakers. On the other hand cheques and bank transfers seem to take the longest.
The option to use a Visa or Mastercard seems to vary in the processing time between various bookmakers, but most seem to take a couple of hours for funds to reflect. Each of these payment methods has a deposit limit that is dictated by the relevant bookmaker.
Recommended Payment Methods at Handball Bookies
Bookmaker
Skrill
Mastercard
Bitcoin
22Bet
$2 – None
Instant
❌
0.01 mBT – None
Instant
Unibet
£5 – £10,000
Instant
£5 – £10,000
Instant
❌
Intertops
$20 – $5,000
Instant
None – $1,000
Instant
$25 – $2,500
Instant
Take the time to read the FAQ section on deposits to find out what the limitations are.
Skrill is a reliable and robust method of payment. If you like doings things the fast and efficient way, Skrill will be an indispensable payment system.

More

PayPal is widely known all around the globe and uses a complex encryption system to ensure the safety of your funds. The only downside is that it is not accepted everywhere.

More

One of the more traditional systems of payment, debit cards provide a fast and secure way to bet on sports.

More