Best Handball Betting Sites
Handball is a fast-paced sport similar to soccer, where players are only allowed to touch the ball with any part of their bodies above the knees. Punters know Handball is worth betting on this sport only through the top betting sites for Handball to get better odds.
There are many markets to bet on pre-match, and you'll find many of the most exciting is available in-play. A handball match shown live on TV makes for compelling viewing, but you can add even more drama by betting on the outcome. This page helps you choose the best handball betting sites.
List of Handball Bookmakers
Found: 17 Bookmakers
Handball Betting Sites - The Ultimate Guide
Discover the best bookmakers for Handball and more
Just knowing which are the best bookmakers is not enough to learn to bet on Handball. That is why we have prepared a complete guide with various information, such as: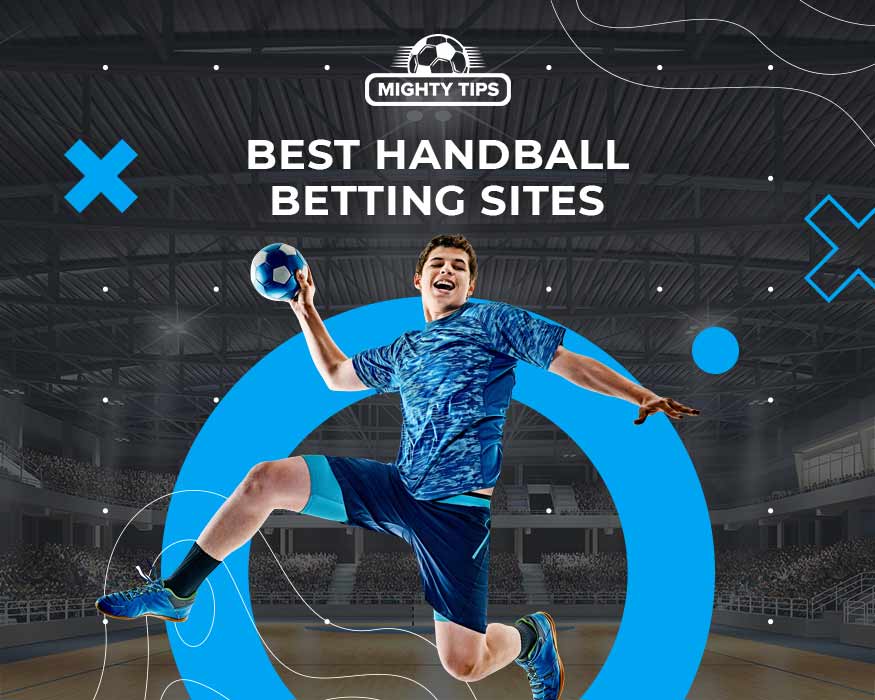 Loved in different parts of the world, mainly in Europe and Latin America, Handball is unfortunately not so common in the betting industry. Despite this, most major betting sites will often offer the possibility to bet on the available Handball leagues.
If you are a fan of Handball and would like to learn a little more about betting on this sport, you have come to the right place.
Our team of sports betting writers have researched the betting market for handbell in great detail. We compare the odds, markets and promotions offered by bookies on the sports of handball. You'll even find a list of our top five bookies for handball betting. Browse this page and choose the bookies and betting offers that appeal to you, then click the link.
History of Handball Sports Betting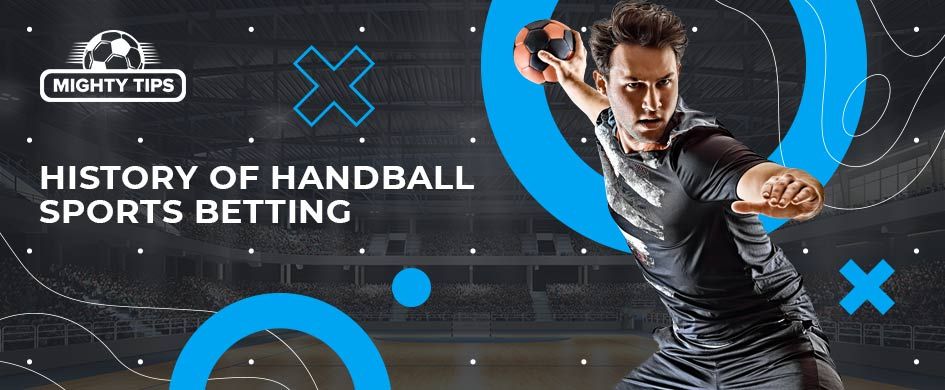 As sports go, Handball is one of the youngest.
The first modern rules were created back in 1906 in Denmark.
That's not to say that it wasn't played before that, it's simply when the official set of rules was solidified. The importance of creating these rules is that it becomes a sport that can be judged and graded.
Regulations make it easier for players and referees to play the game correctly.
Field Handball was the first type of Handball played at the Olympics
Indoor Handball is now the only type of handball event played at the Olympics
The Soviet Union won the first-ever women's Olympic handball event
Handball has been traced back to the baths of Rome
In 1928 the International Amateur Handball Federation was set up, leading up to the Berlin Olympics. This led to the first Field Handball World Championships held in Germany in 1938. This expanded the player and fan base.
As the game evolved, so did the rules, and it finally got to a stage where it's now considered a professional competitive sport.
Over time, placing bets on Handball grew in popularity. Now, it's prevalent in many bookie's games portfolios.
History of Handball Sports Betting

| | |
| --- | --- |
| 🏛️ First introduced | 1917 |
| 🏢 Overseeing Organizations | IHF |
| 📶 Bookmaker Coverage | Medium |
| ⭐ Popular in | Worlwide |
| 🌎 World Championship | Handball Championship |
| 🏅 Olympic Discipline | Yes |
How to bet on handball online?
Handball betting online can be a gold mine if you construct a confident tactic and start by choosing a reliable bookmaker. Follow out short tips that will help you get started with a handball sportsbook and place your first successful bet.
Check our bookmaker list

Take a look at the best bookmakers that offer handball betting to their users and pick a platform for yourself. You can try out several sportsbooks at once and compare the displayed odds for your chosen handball match.

Register to your chosen bookmaker

After you have decided on a platform, click on the sign-up button, submit all the required information, and confirm. For additional safety and full access to all withdrawal options, some sports betting websites may ask you to verify your account by uploading copies of your ID card and confirming a chosen payment method.

Deposit funds

As soon as you're done with sign-up and verification, deposit cash to your account via one of the available payment methods. Most online handball betting sites offer such versatile options as bank cards, e-wallets, and even cryptocurrencies.

Place your bets

Pick between pre-match and in-play sections and look for a handball match you're aiming at. After that, check out the odds and place your stake at the most profitable outcome. You'll have to enter the bet amount and confirm it in the Bet Slip window.

Get your winnings!

Keep track of all your current wagers and be ready to grab your cash winnings on time. Make sure to check out the withdrawal options in advance, as well as the processing time and possible fees.
Top 2 mobile apps for handball betting
The best online handball betting sites have developed their official Android and iOS applications for a fast and smooth mobile betting experience. If you are always on the go but want to keep placing and tracking your wagers anywhere and anytime, consider these apps.
Handball Betting app - 20Bet
The official mobile application of 20Bet is stylish and, above all, responsive. You can download it directly from the bookie's website to your Android or iOS device. The application offers an entire world of all casino and sports wagering options just within your mobile phone. The sports betting section includes a convenient A to Z search and lists of top leagues and events. You can check your balance and top it up within seconds by just tapping the 'Deposit' button.
Versatile sports selection
Wide range of betting markets
No mobile-exclusive welcome bonus
Handball Betting app - 22Bet
Another good option for mobile sports wagering. Even though 22Bet is still a fledgling bookmaker that hasn't been on the market for long, it has already developed superb Android and iOS apps. The 22Bet mobile application gives bettors access to live broadcasts of the top sports events, enhanced live match statistics and scoreboards, all with an extremely fast and convenient mobile sign-up.
Live match broadcasts with statistics
More than 50 available sports types
Many restricted countries
Useful tips and strategies for handball betting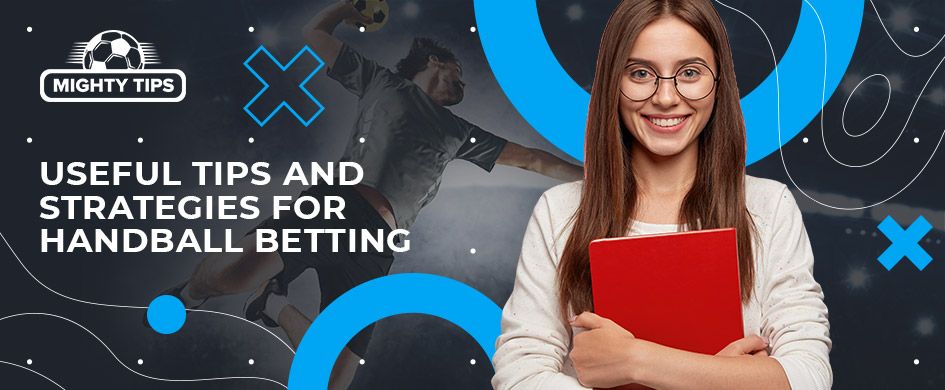 Before you start out with handball bets, there are several important points you should be aware of. Consider our tips that will help you build up an effective and lucrative betting tactic and get the most out of your handball bets.
Focus on totals betting to get started
The best way to test the waters in handball betting is to start with Totals. This is by no means the most common and widespread type of betting market for many popular sports types, and handball is no exception. Take a look at the average totals that took place across single matches and handball tournaments before placing your own wager. However, bear in mind that the play style of each team can always give any match an unexpected turn.
Become better at spread betting and winning margins
Spread betting and winning margins can be tricky, especially given that a bookmaker might not always be fair with picking the favorites and underdogs. Learn how to assess the team quality yourself and allocate a moderate part of your budget for your first bets.
Only use accumulators once you're expert
Don't rush into placing accumulator bets even when they seem like the only win-win option. Accumulators are risky, and if one particular team or outcome doesn't live up to your expectations, you can bid farewell to your reward. Take your time to study the game and settle on a powerful strategy before trying your luck at accumulator wagering.
Try in-play betting to find value bets
In-play sports betting is the best way to track down the most profitable odds and thus find some value bets in handball. Don't forget that handball is one of the extremely dynamic sports types, which means that during any live game, the odds for every outcome may change in the blink of an eye. That is why make sure that you have some sort of advantage and minimize the risks before placing your stake in play.
Friendly matches have more goals
Given that friendly matches are of less importance than major tournaments, both teams can play with relative freedom and thus score comparatively more goals. For beginners at sports betting, friendly matches are the best way to try out various wagering tactics with less risk.
Half-time match betting can be profitable
If you're only starting out in handball betting, consider placing half-time bets. These are comparatively easier to predict, especially if you're familiar with the playing styles of both teams.
Best types of bets to bet on handball
Now that you know what to look for in handball betting, another crucial facet jumps in. Picking a betting market is no less important than any other step in your wagering strategy. In fact, it can be a decisive step in your tactic. Take a look at the best types of bets to place on handball and pick the one that suits you the most.
Moneyline (3-way)
While classic Moneyline betting involves the prediction of a winner between 2 teams, in a 3-way Moneyline, one more option pops up. You get to place your bet on a tie, which is also a possible outcome for any handball match.
Match Handicap
Point spread betting is usually called a Handicap on most betting sites for handball. Given that handball is a high-scoring game, this type of betting market can bring punters considerable profit. However, it's a bit different compared to handicaps for other sports types. In handball handicap, there is always a "half point", meaning that a point spread can have such numbers as (-2.5) or (-3.5). As a result, there are no "pushes", and you can only win or lose on your bet.
Points Total
As we mentioned previously, handball is a high-scoring game, which means that Totals betting can be both risky and extremely fun. It's often hard to predict the total number of points scored by both teams in a handball match, but it doesn't make this type of betting market any less popular among punters.
Proposition Bets
Proposition bets, also known as Prop Bets, can be split into team props or player props. In the first case, you are betting on a certain team's performance in the match. In the second case, you are betting on the performance of an individual player. A huge advantage of prop bets is that they practically cover every imaginable aspect of the game.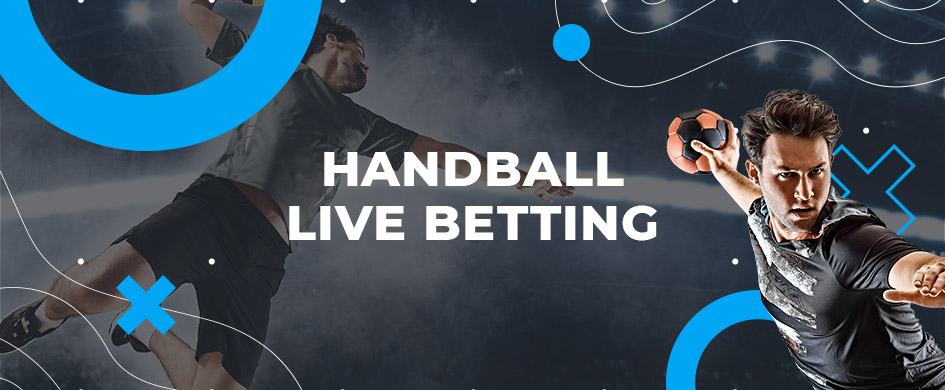 Live betting never goes out of style, especially when it comes to such a popular sport as handball. As a high-scoring game, handball is extremely lucrative to bet on in-play. At the same time, it may be difficult for bettors to predict the likely outcome and don't miss out on a profitable wager. That's because the odds during ongoing events change drastically and unpredictably when it comes to fast and dynamic games. Our advice is to check out several online betting sites and create your accounts with them in advance. When the time comes, you'll be able to compare and contrast the odds displayed by both bookmakers for your preferred live handball match and thus catch the highest numbers.
Our recommended TOP-2 websites for handball betting online
Now that we're halfway through with our review of handball betting, check out the best online handball betting sites and pick a trustworthy bookmaker for yourself.
1 # Website for handball bets - 1xBet

1xBet is a name that speaks volumes on the market, and that's for a reason. Since its creation in 2011, 1xBet has been providing punters with a wide array of available sports types and betting markets. Among the indisputable advantages of this bookmaker is the availability of Live Streaming, a Bet Constructor feature, Cash Out, over 140 payment options, and more. Sign-up to 1xBet right now and see all the perks it can offer to punters yourself.

2 # Website for handball bets - Bet365

Bet365 is one of the veterans of sports betting. The platform has been online since 2000 and it now offers more than 45 sports to bet on with thousands of daily, weekly, and monthly in-play events. If you want to watch live broadcasts and place your handball bets in real time, Bet365 offers a Live Streaming option for all the popular sports events. Besides, there is a quick and responsive Bet365 mobile app for both Android and iOS platforms.
Recommended Payment Methods at Handball Bookies
When looking for a reliable online bookmaker, an essential part of the operator's service is the types of payment methods it accepts, and how long it takes to fund your account. In today's world of betting, there are many different types of options for deposits.
The vital factor to look at is whether your payment method of choice has a limit on the amount you can deposit, and how long it takes. Methods such as PayPal, Skrill and Neteller, seem to take the shortest times to reflect on the bookmakers. On the other hand cheques and bank transfers seem to take the longest.
The option to use a Visa or Mastercard seems to vary in the processing time between various bookmakers, but most seem to take a couple of hours for funds to reflect. Each of these payment methods has a deposit limit that is dictated by the relevant bookmaker.
Recommended Payment Methods at Handball Bookies
Bookmaker
Skrill
Mastercard
Bitcoin
$2 – None
Instant
❌
0.01 mBT – None
Instant
£5 – £10,000
Instant
£5 – £10,000
Instant
❌
$20 – $5,000
Instant
None – $1,000
Instant
$25 – $2,500
Instant
Take the time to read the FAQ section on deposits to find out what the limitations are.