Best Betting Sites in Iceland
This Nordic island may be the most sparsely populated country in Europe, but don't underestimate the popularity and rapid growth of online betting sites in Iceland. With offline gambling being illegal (besides "for-charity gambling" regulated by a state-owned institution), many of the slightly over 300,000 inhabitants turn to international online sports betting.
Online gambling is technically illegal, but players cannot be prosecuted due to a Court of Justice ruling in 2016. Secure, reliable, and fun online options have been climbing in demand ever since. This all makes for an interesting gambling environment that we will be navigating through in this article.
List of betting sites in Iceland
Found: 11 Bookmakers
Iceland sports betting – the ultimate guide
Everything you need to know about sports betting in Iceland
Looking for the best sports betting site in Iceland. You will find it right here on this page.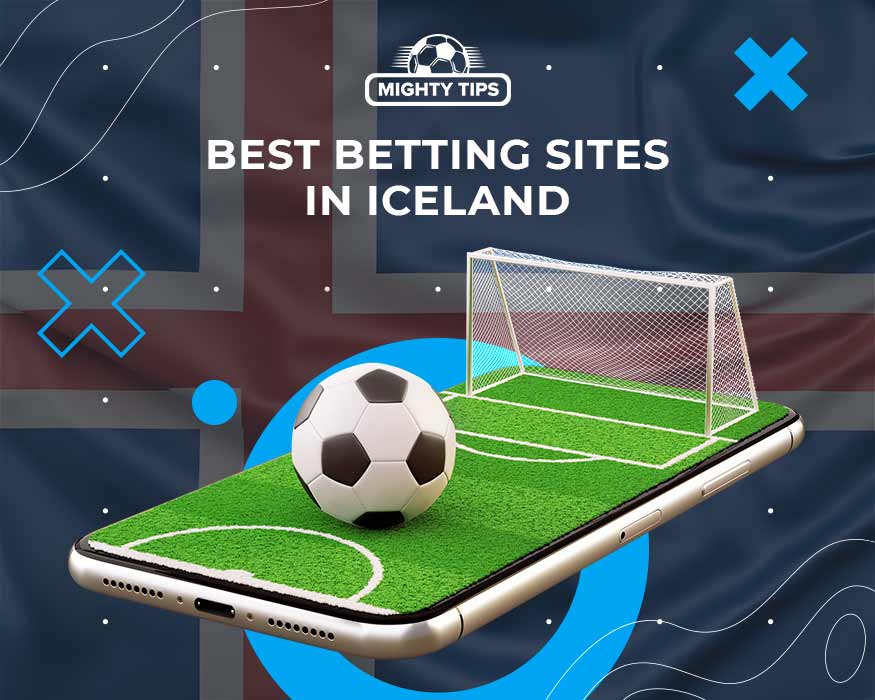 Are you searching for the best sports betting site available to gamblers in Iceland? We're glad to announce you're on the right path. Our team of sports betting professionals has all the information you need. We have researched the leading brands, compared the odds and promotions then published our findings.
There are many Icelandic and overseas bookmakers available to register with today. They all may look quite similar and promote themselves as offering the best welcome bonus but some are better than others. Some are more generous than others and some have more sports markets to bet on than others. Read on as we cover all bases, from bookies to the history of betting in Iceland.
History of Sports Betting in Iceland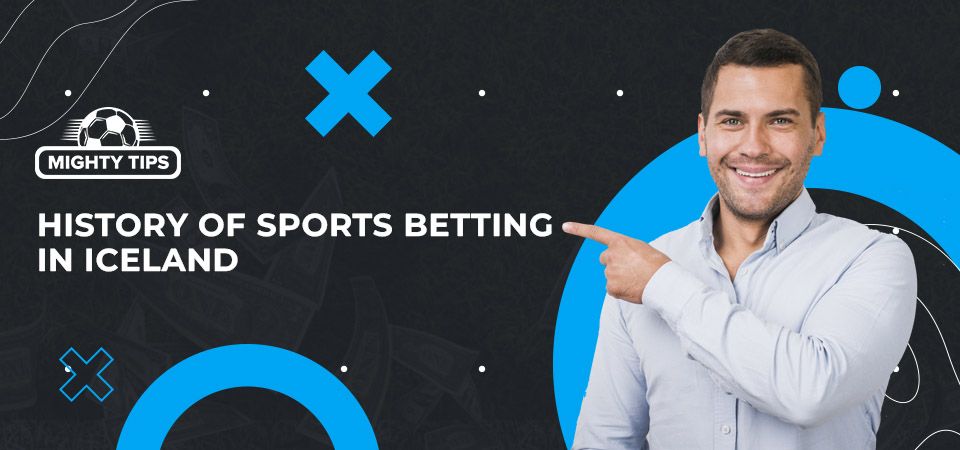 In the early 1900s, Iceland outlawed gambling entirely unless the Ministry of Justice gave specific permission. The ruling included foreign lotteries in an attempt to keep money circulating internally.
In 1933, the first form of legal betting in Iceland took place. The University of Iceland devised it's lottery, with the condition that 80% of profits went back to the university as a charity donation.
Despite it being mostly successful and receiving positive feedback with lots of participation, gambling in Iceland lapsed back into its routine of not existing. It wasn't until 1972 when a loophole was exploited to allow pools based sports betting lotteries. Shortly after that, a local lotto was established in 1986, and the government legalized select slots in 1994.
Handball, football, ice hockey, and even weight lifting make up the most popular of sports betting Iceland markets.
Players are not taxed on their online winnings.
Roughly three-quarter of the adult population take part in some form of gambling.
The remarkable performance of the Icelandic football team in Euro 2016 was an essential factor in the rise of online betting.
Online betting has emerged and continued to grow in popularity since. Many wondered what would be the legality regarding this modern method of gambling. There was initially an attempt to restrict gambling on foreign websites.
The situation remained the same until 2016, when the Court of Justice ruled Icelanders cannot be prosecuted for gambling online with international providers. Since then, there has been growth in the country's use of these websites, with sports betting being prevalent.
Table about Sports Betting in Iceland

| | |
| --- | --- |
| 🌍 Country | 🇮🇸 |
| 👌 Language | Icelandic |
| 💶 Currency | Icelandic Krona |
| ⚽ Popular sports | ⚽️ 🤾‍♀️ ⛳️ |
| ⚖️ Is betting legal | ❌ (Land-based) No legislation (Online) |
| 🏢 Gaming Regulator | The Icelandic Financial services authority |
| 🧾 Gambling tax | 18% |
| 💳 Most popular payment methods | VISA, Mastercard, Maestro, PayPal |
Mobile Betting in Iceland
Table about Mobile Betting in Iceland

| | |
| --- | --- |
| 💯 Available betting features | Accumulator, Bet builder, Live stream, Cashout |
| 🏇 Popular gambling activities | Sports betting, horse betting, lottery |
| 🗝️ Keep in mind | Land-based gambling like casinos are illegal but online gambling has no specific legislation. |
| 🔣 Popular types of odds | Fractional odds |
| 📈 Advantages | Online gambling seems to have some great book-making choices. |
| 📉 Disadvantages | The 18% Gambling tax. |
With 80% of Icelanders owning a smartphone and over 70% engaging in gambling, it's no surprise how dominant mobile betting is. The top three used platforms in Iceland all sport their own dedicated mobile apps.
Bet365, with the most considerable following, has coverage of Icelandic football and handball leagues. It also allows Icelanders to bet in Króna, avoiding any unnecessary fees.
The second most used platform is Swedish Betsson, taking it a step further by having a web-page specifically optimized for Icelandic use and allowing you to gamble with Icelandic currency.
The third is Coolbet, also featuring Icelandic football leagues and a mobile app. While lacking some of the localization of the other two options, it still sees enough traffic to be the third most visited gambling website in Iceland.
There are many more fantastic websites available with generous welcome offers. However, these three show the highest amount of internet traffic from the island nation.
While not having as much traffic as previously mentioned platforms, 22Bet and LVBET are also great options as they have mobile apps and allow Icelanders. 22Bet also accepts local currency.
1

Bet €5 & Get €50 in Free Bets

2

3

15,000 ISK First deposit bonus

4
Top 3 Iceland betting sites
The best betting sites available from Iceland will also have great betting applications, meaning that they will look to hand out the best experience on the go. Here, we list some of the top apps available from this beautiful country.
We have picked out the leading betting apps available to you today and each is offering new players a welcome bonus when they create an account. Which is the best Iceland betting company? That was once a complicated question but that's no longer the case.
Bet365 betting app
One of the most trusted bookies
Live streaming available
Good payment options
Big sportsbook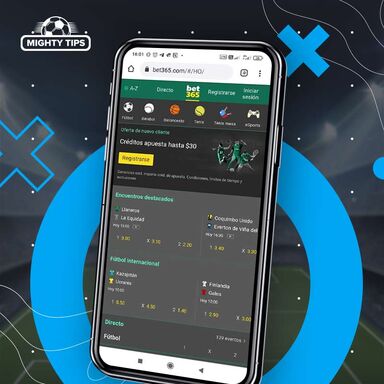 22bet betting app
Good for eSports
Football jackpot on offer
Lots of matches broadcasted every single month
Great variety of markets within this sportsbook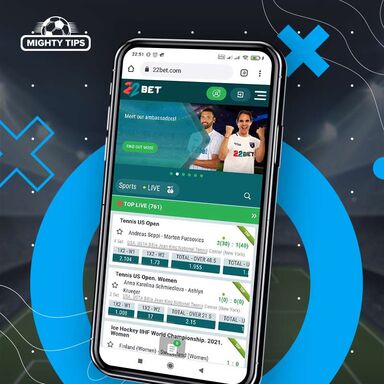 Online betting in Iceland
Online betting in Iceland is legal, and you can gamble using either a domestic bookmaker or an international one. To place a bet on sports in Iceland, you must be registered for an account with a legal bookie. Each site advertised on this page is licensed to trade in Iceland and offers customers a fair and transparent service.
Some of the sports available to those betting online in Iceland include:
Football
Greyhounds
Some of the most popular betting markets in Iceland are:
Match winner
Both teams to score
Set betting
Handicap
Half time/full time
Best Icelandic Betting Sites
We've uncovered the leading Icelandic betting sites. Simply follow our advice and click any link to your chosen bookie on this page to create an account and grab a free bet. You can then start gambling on all available football and sports.
You can bet on Icelandic football or the top European leagues. There's English Premier League, Champions League, World Cup and everything in between. As a member of the top betting apps you will have access to all markets and matches.
Icelandic football betting is big business so it's time you signed for a winning team.
Top 5 Iceland Bookmakers With the Greatest Bonuses
The sign-up bonus is a significant attraction factor in choosing a bookmaker for anyone, which remains the case for Icelanders.
While technically, there are no Icelandic bookmakers or platforms because of the law, international providers bring the bonuses home to make up for it. The five to mention are LVBET, NordicBet, Betsson, 22Bet, and 1xBet.
LVBET, NordicBet, Betsson, 1xBet, and 22Bet all offer an enticing welcome offer, matching 100% of your deposit but have different limits on that offer.
The best one is 1xBet, offering €130. 22Bet is second-place, giving new players €122. Betsson comes in next with keeping up the offer until €100 while LVBET and NordicBet both cap out at €50.
Bet365 is an honourable mention for its sheer existing popularity in Iceland but comes in with only up to $30 in Bet Credits, surprisingly lower than its competitors.
Despite Bet365 having the most play currently, it doesn't have the best welcome offer for Icelandic players. 1xBet is worth a look at and may just become the next big name in Iceland.
Top 5 bookmakers with the best bonuses for Iceland
Top 3 Legal Bookmakers in Iceland
These are the three most-used bookmakers in Iceland.
Only these three platforms show significant traffic from Iceland, but that's bound to change as more and more bookmakers are welcoming Icelandic gamblers.
Best Legal Bookmakers in Iceland
Betsson - 100% up to €100
Coolbet - 100% up to €50
Bet365
Bet365 is a great choice for betting in Iceland
It's the most played bookmaker in Iceland; this is in no small part thanks to an excellent mobile app and the ability to switch to Icelandic Króna.
Recommended Payment Methods for Iceland Bettors
There are plenty of payment options to complement the wide availability of sports betting companies in Iceland.
These range from the newer-age providers that use e wallets and other forms of virtual money, alongside traditional bank transfers and debit cards.
Bettors in Iceland can deposit funds to their betting account and withdraw winnings with the click of a button. Deposits are instant, allowing you to add funds and gamble without delay. Below are examples of some of the payment options available along with the top picks for convenience and reliability:
Recommended Payment Methods for Iceland Bettors

| Bookmaker | VISA | MasterCard | PayPal | Skrill |
| --- | --- | --- | --- | --- |
| Bet365 | 5 ISK / 20000 ISK | 5 ISK / 20000 ISK | 5 ISK / 5500 ISK | 5 ISK / 5500 ISK |
| William Hill | 5 ISK / 20000 ISK | 5 ISK / 20000 ISK | 5 ISK / 5500 ISK | 5 ISK / 5500 ISK |
| Bwin | 5 ISK / 20000 ISK | 5 ISK / 20000 ISK | 5 ISK / 5500 ISK | 5 ISK / 5500 ISK |