Best Betting Apps in Canada
Online sports betting can be accessed on different betting apps Canada has available. If you reside in Canada, you can now access all types of betting native mobile apps. Here, we look at the leading and safe apps for both Android and iOS users.
Mobile betting apps in Canada - Ultimate guide
Dive Into Canadian Betting!
Although sports betting is not new in Canada, improvements have been made to improve the entire market. Here, we will look at the critical areas affected.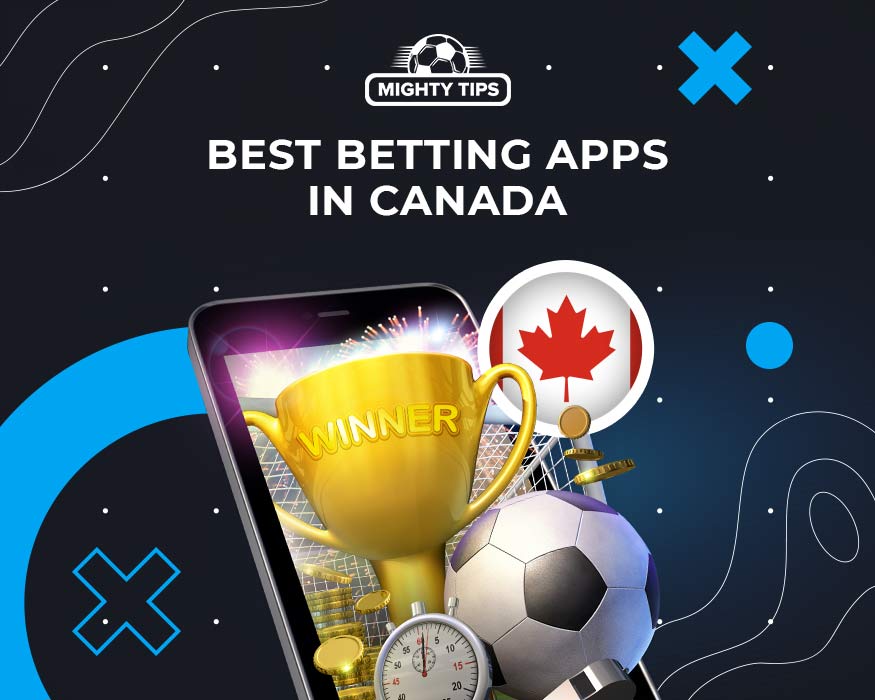 We have tailored this ultimate resource to provide reliable information regarding the best sports betting apps Canada punters can find. Each app recommended here has been verified by our team and is vouched for.
We first examine the legality of online sports betting in Canada and the factors we use to choose apps worth trying. Plus, that's not all. We understand that some of our readers are confused about the differences between desktop and mobile CA sports betting. There's a section dedicated to this information. Most punters are attracted to different sports, so we have listed some top apps for other sports.
Is Online Betting Legal in Canada?
The legal situation regarding online betting became clearer on August 27, 2021. This is because the Canadian government lifted the ban on single-game sports betting in Canada just after the Safe and Regulated Sports Betting Act (Bill C-218) was signed into law.
The new legislation states that, while online betting is legal, it depends on the provinces to determine its legality. However, Canadian residents are free to wager on offshore betting sites. Online sportsbooks in the country must have a license from a recognised body agency.
As such, Nova Scotia became the first province to allow single-event wagering. Ontario also followed and launched its iGaming market. Sportsbook operators can operate legally there and the best betting apps in Ontario are available for punters. However, they must obtain a license from the Alcohol and Gaming Commission of Ontario through iGaming Ontario (iGO) to operate Ontario sports betting apps.
You can comfortably wager on online sports betting apps in the following provinces: Ontario, Quebec, British Columbia, Manitoba, Newfoundland, Labrador, Prince Edward Island, and New Brunswick. Other provinces like Alberta, Nunavut, Yukon, Saskatchewan, and the Northwest Territories also provide licenses to worthy operators for retail venues only.
What you need to know about mobile betting in Canada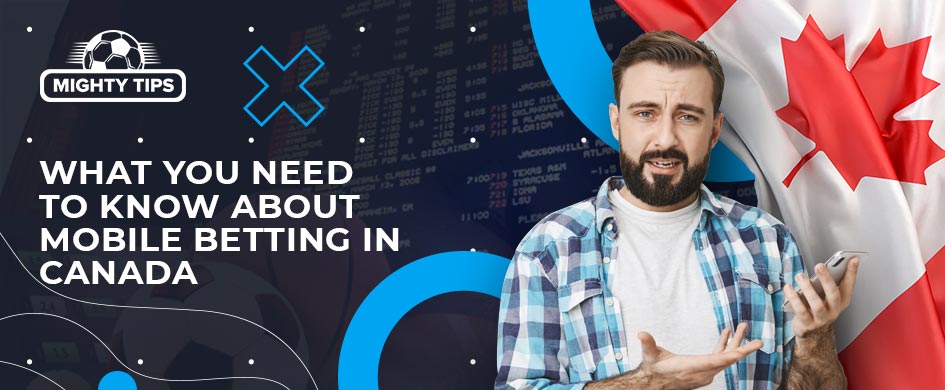 In Canada, punters are offered multiple varieties of apps to stake on. A good feature is that most bookmakers now offer native mobile platforms for different sporting events. The apps carry the necessary facilities, including customer support, a large betting market, etc.
Advantages of Mobile Betting:
Customers can stake on different games from anywhere.
Most apps have a livestream feature, allowing you to follow the sports event live.
You don't need to log on to a browser or PC to register a new account.
New Betting Apps 2023
Canadian players have a wide range of betting apps to choose from with new ones cropping up each day. This is great, but it also makes it tricky to choose one from the numerous options. To help with this, our experts have compiled a list of the leading bookmakers with new betting apps below.
What to Consider When Looking for the Best Betting App? Our main criteria
When choosing the best Canadian betting apps for our readers, there are specific features that we look out for. We understand that betting apps Canada options have become regular features on punters' phones. Each part we consider contributes actively to giving you the best experience when betting. At MightyTips, these factors form the basis of our recommendations.
Reliability

There are many different CA betting apps used by customers. However, Canada's best sports betting apps are reliable and should provide the highest services possible. A dedicated mobile betting app is free from bugs and highly secured, protecting your personal and financial information. To confirm the app's reliability, our reviewers create real accounts and test the features. We also consider online reviews from other sincere app users. The best betting apps in Canada with positive reviews are given priority.

Usability

The user experience is another essential factor we consider. You must only stake with apps that provide excellent services when using them. Boxes that we tick when confirming usability factors include the navigation system, whether the app is fast or slow, the internet connectivity, etc. A mobile betting app should be able to provide you with some offline services. Apps that freeze frequently are terrible, so we discard them. In addition, we look at the ratings on the official app stores for Android and iOS devices. Canadian betting apps with low ratings do not make our list.

Special mobile app bonuses

The best mobile apps in Canada give amazing bonuses to their players. When considering top apps, we compare the welcome bonuses for new Canadian punters. Only incentives that give you the best advantage of wagering with little real money are considered. In addition, the best betting apps Canada come with special rewards for using them. Here, you are offered a special bonus for downloading and placing bets. Such apps are given the highest priority first before others.

Deposits & withdrawals

Deposits and withdrawals are an essential aspect of all online sportsbooks. The methods available to fund your account should be fast, safe, and reputable. At MightyTips, we consider apps that provide ranking and popular banking options for all deposits and withdrawals. Some apps also accept cryptocurrency payments and we note them. In addition, we confirm whether there are transaction fees (if available, they should be minimal) or not. The processing times used for deposits and withdrawals also form part of our decision. The minimum and maximum deposits and withdrawals allowed are also considered.

Availability of sports to bet on via the app

All sports betting apps Canada carry a variety of betting markets. However, they each differ. Our reviewers look at the range of sports available to bet on. Some betting apps Canada do not offer the same offers as the desktop versions. Our reviewers compare both versions for the quality of the sports events available. There are different markets, both local and international. We ensure that the best Canada sports betting apps have all the local leagues and competitions available with the best odds possible.

Cashout option while betting via the app

One of the top relevant features to enjoy while betting is the cashout option. Here, you can withdraw a part of the cash winnings from several successful bets in your bet list. This new feature is still being adopted by most sportsbook operators and is already in effect elsewhere. Bookmaker apps that offer this important feature are considered first by our reviewers before others. It is essential that you're given the option to cash in available wins if there is a chance that the remaining games may not go in a perceived direction.
Registration Process
The registration process is another crucial factor we look out for. Punters should be able to create an account within minutes. Some of the procedures we look out for include:
If our reader can create an account through the mobile app in the shortest possible time.
The process details required (name, DOB, username, password, email address, etc.).
If a KYC is required before you can proceed.
Most online sportsbook apps make signing up on their platform strenuous, including a long time to confirm verification of documents for KYC.
Top 9 Betting Apps in Canada and Best Betting App Features
Here are 9 of the best sports betting apps Canada punters can get going with. Each of them offers distinct features for their customers to dive into.
TonyBet: best known for its fast withdrawal timing and superb usability.
22Bet: amazing welcome bonus for new players.
iBet: fast withdrawal and smooth navigation system.
Bethard: wide range of betting markets to bet on.
Lilibet: a beautifully designed app with regular promotions.
Betway: large betting market, both local and international.
Bwin: top-rated for diverse payment methods.
William Hill: good welcome bonus and large betting market for international and local competitions.
LVBet: great casino with a helpful and polite customer support team.
Mobile App vs. Desktop Version in Canada: Know the Differences
Technology has made betting more convenient and private. You no longer need to sit in front of a PC desktop to load a betting site. All sports, ranging from racing to hockey and cricket, etc., can be enjoyed from different Canadian sports betting apps. While online gambling is slowly moving from sitting behind a computer to your smartphone, many people still do not understand the differences between each format.
Here are some apparent differences between both types of sports betting.
Convenience
Canadian players who want to bet on different sports events from anywhere at any time prefer mobile apps. You might want to take advantage and bet in a number of circumstances, maybe if you're at a bar watching a game with friends. Mobile sports betting apps Canada offer you a reliable choice here since most laptops and computers can't offer the option.
Display
If you prefer to see the entire market on a large screen and make an analysis, the computer mode is a better option. A smartphone mobile app can give you the same luxury, but the display will be limited.
Best Ice Hockey Betting Apps for Canada Punters
Hockey is one of the most popular sports to bet on in Canada. It has made many national heroes, including Wayne Gretzky. The sport is regarded as part of Canada's pride and cultural heritage.
The first-ever hockey game was played in 1862, with the female version in 1892. Its development continued in 1893 when the first competition, the Dominion Hockey Challenge Cup (now the Stanley Cup) was created. The National Hockey League was formed in 1917. Canada won its first-ever Olympic Gold Medal in 1920 at Antwerp, Belgium and another in 2002.
Currently, betting on Hockey is just as popular, with many competitions and leagues to choose from. The best ice hockey betting apps Canada offers provide many incentives for punters, including a 100% deposit match. Other promotions include free bets, money-back deposit bets, and many more.
Improvements to hockey betting has seen the creation of standalone hockey betting apps Canada based. Players can now choose from various app options with features that include live betting.
Betting App offers for Ice Hockey in Canada
Don't forget that ice hockey is a very popular sport in Canada, and you can find many Canadian betting apps focused on the sport. Here, we have selected some of the best mobile betting platforms in Canada you can bet with.
Improve your Betting Experience with top CFL: Football Betting Apps
Betting on the CFL has some similarities with general football betting. However, there are peculiar differences you should be aware of. The CFL is Canada's ranking version of American football. It was founded in 1958 and currently has two divisions, with a total of eight franchises.
In CFL, the rules are different from American football. Its field is broader and longer than the average field. Players also have better freedom when in offence.
The large number of CA sports betting apps for CFL is a feature of its vast popularity. Although it is less popular than the NFL and NCAA, Canadian bettors have higher winning chances here. There are different bet types, like money-lines, totals, spreads, and in-play betting.
Most punters can handicap the CFL events quickly since it is not monitored by the media. The Grey Cup is Canada's most famous tournament, with many betting markets to feast on.
Betting App Offers for CFL: Football in Canada
Canadian punters are spoiled for the choice when it comes to the best betting apps Canada for CFL. If you're looking to wager on some games for Canada's second most popular sport, our recommendations can help you better. Each has been verified to offer excellent services.
Free Betting Apps featuring NBA Basketball for Canada Customers
Basketball has come a long way in Canada. Betting on the beautiful game has become a huge deal, with many online sportsbooks and betting apps offering excellent odds for customers. Basketball became popular in the country in 1891, and many reports claim it was invented by James Naismith, a Canadian teacher.
Although Naismith started in the US, it quickly spread into Canada at the start of World War I via the soldiers deployed to the country. The game has continuously seen tremendous adjustments to the rules, apparel, and playground.
Although ice hockey and the CFL are the most popular sports events in the country, basketball has continued to increase its fan numbers, especially among school kids and children of immigrants. History was made when the Toronto Raptors won the 2019 edition of the National Basketball Association's championship.
Betting on basketball has also improved impressively. Players can now wager on the different mobile betting apps Canada has available. Top bet types include future bets, parlay, money-line, total point, point spread, etc.
Betting App Offers for NBA Basketball in Canada
If you're interested in betting on some basketball events, you will need a large market with favourable odds. Our expert reviewers have made a list of top Canadian betting apps where you can bet any time you want.
Enjoy Great Mobile Betting Apps for Cricket
Cricket is another excellent sport rumoured to go back many years in the Quebec province. There is no concise record of its start date, although reports hint that the year was 1759 when it was introduced into the country by British soldiers.
Both Quebec and Ontario (Toronto) share a place in the history of cricket. Canada competed in its first international cricket match with the United States in 1844 at the St. George's Club in New York. By the time of Canada's independence, it had become prevalent. Because of its popularity, it was named a national sport by Canada's first prime minister, Sir John A. Macdonald.
Almost all the provinces have their own cricket team, with national competitions drawing people out. Punters can also enjoy the large betting market for cricket on the best Canadian sports betting apps, featuring different types of bets. Some of them include cricket specials, cricket prop bets, futures, live betting, top batsman/bowler, money-line, etc.
Betting App offers for Cricket in Canada
There are now lots of betting apps Canada located for betting on Cricket games. Their odds are excellent, with good welcome bonuses and promotions for new and existing players. Here are some top options recommended by our reviewers at MightyTips.
Find the Best Betting Apps for Android in Canada
Punters with an Android smartphone can enjoy a list of the best mobile betting apps Canada. The apps are reliable and have great features, including excellent welcome bonuses for new Canadian customers. Some of the Android best betting apps Canada include:
Find the Best Online Betting Apps for iOS in Canada
If you're an iOS user, there are many mobile betting apps Canada located for wagering on top sports events in the country. Our reliable app testers have vetted each of them, including their security processes, betting markets, and sign-up procedures. Check out the list of popular online betting apps Canada below.
| Place | Betting App | Advantage | Link |
| --- | --- | --- | --- |
| #1 | William Hill | Great list of promotions | Read review |
| #2 | 888sport | Live streaming | Read review |
| #3 | 18Bet | Great page loading speed | Read review |
Main Differences between iOS and Android Betting Apps in Canada
Whether you're an Android or iOS punter in Canada, you can be sure that there are different choices if you want to wager. The presence of mobile sports betting apps in Canada allows for portability and convenience among players. There are still fundamental differences between them, however, especially in usability, in-play settings, and other vital features.
The significant difference between an iOS and Android app is the downloading process. While all Android users have to use the Google Play Store, iPhone users use the Apple Play Store instead.
Android Betting App
Most Android Canadian sports betting apps are designed similarly to desktop versions. Some bookmakers also add a link where punters can download and install the app. The con here is that some apps are poorly designed and have a weak navigation system. There could also be glitches.
However, you can easily withdraw your cash winnings since its functionality is similar to the desktop version.
iOS Betting App
The high security protocol for iPhone devices strictly limits downloading to the Apple app store. This leads to a limit on the number of apps since they must pass thorough security verification before being published.
However, you can trust iOS sports betting apps Canada to have a good and strong internet connection for players.
Top 5 All-time Best Betting Apps in Canada.
Here are 5 of the leading mobile betting apps Canada players can jump on. They are from reputable bookmakers with distinct features like a high betting market, improved security encryption, excellent bonuses, etc.
Looking for the best Sports Betting Apps with Free Bets?
You can check out reviews online if you're searching for reliable sports betting apps Canada based with a free bet bonus. Many users usually list the top bookmakers for fellow customers and will also add negative comments for apps not worth checking out.
More types of Bonuses for Betting App Lovers
Aside from free bets, there are other bonus types for Canadian punters too. Here are some of the best incentives to watch out for when signing up with new betting apps in Canada.
Welcome Promotions
Welcome promotions/bonuses are reserved for new customers only. They come in the form of match deposits, where you can receive a percentage back in your bonus account. Free bets are also offered after a real money deposit.
Cashback
The cashback incentive refunds you a part of your wager back if you lose your first ever bet on a mobile app. Canadian punters can either be offered free bets or cash.
Daily Deposit Offers
This special promotion allows customers to get daily rewards on the condition of a daily real money deposit. The percentage refund varies from one app to another. T&Cs apply.
Recommended payment methods
All CA betting apps have a variety of banking options available. At MightyTips, we only consider the most reliable payment methods with a high reputation. Our reviewers search for payment options with low transaction fees, fast processing times, and increased security infrastructure. Here are some recommended banking options you should use on a betting app.
Recommended payment methods in Canada
Bookmaker
VISA
MasterCard
PayPal
Skrill

Min/Max: C$1-C$20,000




Fee: 0%




Time: Instant

Min/Max: C$5-C$20,000




Fee: 0%




Time: Instant

Min/Max: C$5-C$5,500




Fee: 0%




Time: Instant

Min/Max: C$5-C$5,500




Fee: 0%




Time: Instant

Min/Max: C$5-C$20,000




Fee: 0%




Time: Instant

Min/Max: C$5-C$20,000




Fee: 0%




Time: Instant

Min/Max: C$5-C$5,500




Fee: 0%




Time: Instant

Min/Max: C$5-C$5,500




Fee: 0%




Time: Instant

Min/Max: C$5-C$20,000




Fee: 0%




Time: Instant

Min/Max: C$5-C$20,000




Fee: 0%




Time: Instant

Min/Max: C$5-C$5,500




Fee: 0%




Time: Instant

Min/Max: C$5-C$5,500




Fee: 0%




Time: Instant