Best Betting Sites in Mauritius
Everybody has heard about Mauritius. It is an island nation situated around the Indian Ocean nearby the southeast coast of Africa.
Betting in Mauritius is very common nowadays. The government of Mauritius has legalized various forms of gambling. Betting in several forms is regulated now.
Popular ones include horse racing betting, casino gambling, some forms of lottery games, and sports betting.
If you're interested in online betting in Mauritius and want to find out more about what's available to bettors in the region, then you've come to the right place.
List of Bookmakers in Mauritius
Found: 7 Bookmakers
SPORTS BETTING IN MAURITIUS: THE ULTIMATE GUIDE
There is a long list of bookmakers in Mauritius that can help you gamble legally.
In this article, we will review sports betting in Mauritius along with some other topics that include: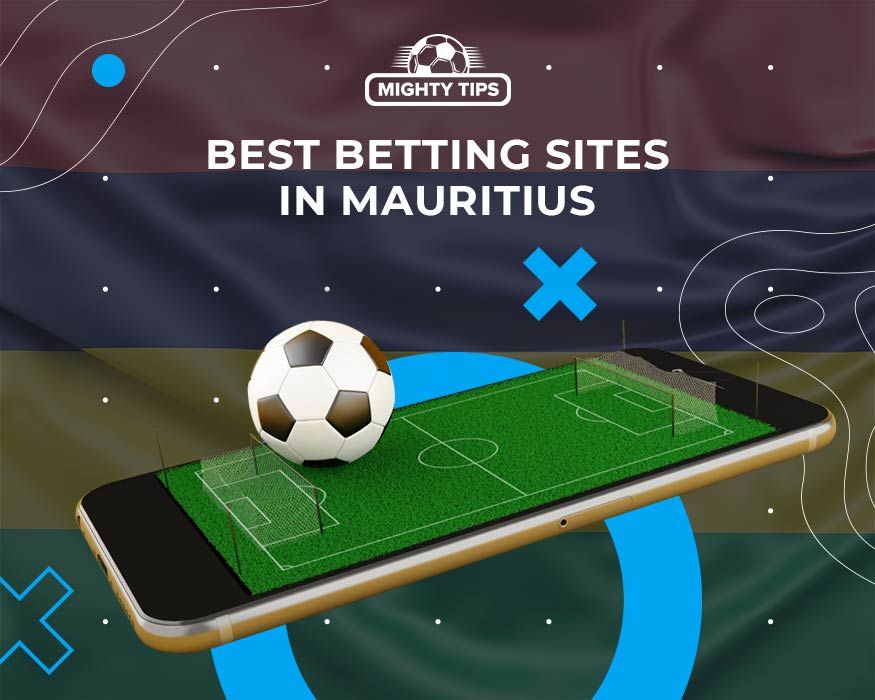 Mauritius has some of the best bookmakers and sports betting options across the whole of Africa.
However, although the island has many betting companies and bookmakers, the options cannot be compared to other countries because it is a small island with a small population.
Nevertheless, this does not prevent Mauritius from providing access to a range of quality bookmakers, and the best thing about the bookmakers of Mauritius is that they are easy to sign up with.
Our team of sports betting experts has carried out hours of industry research, comparing the welcome bonuses and odds of the leading names, their sites and apps, sports coverage and customer service channels. Only then did we feel in a strong enough position to offer our readers a reliable take on what is available.
History of sports betting in Mauritius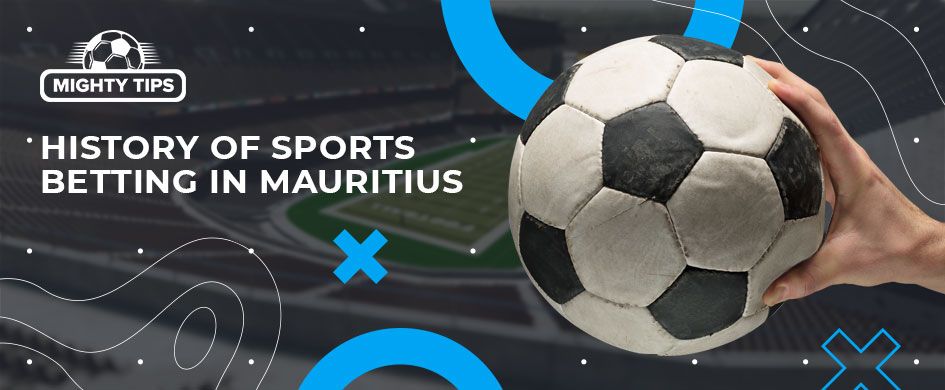 Since the year 1996, the online gaming operators in Mauritius have been granted gambling licences. However, currently, there are no online sites in the country that are licensed for gambling. It has been observed that online lotto games are the only form of online gambling in the country.
However, there are many offshore sites where Mauritian residents can play poker games and online casinos. According to the Gambling regulatory authority act, it is not permissible for the offshore gambling operators online to offer many services to the players who are present in Mauritius physically.
If this kind of action occurs, the government can block the play at offshore gambling gaming sites. In 1996, Bowman Sportsbook was the first online Mauritius bookmaker to receive an online gaming licence. However, it has closed since then.
Four interesting betting facts in Mauritius:
The winnings collected through both online and land-based gambling are taxable in Mauritius.
In 2015, the state of Mauritius collected $5.8 taxes from gambling.
In Mauritius, the legal age for betting is 18.
Mauritius has its national lottery.
Although it has been stated through laws and acts that the offshore gaming sites can't provide online access to the players present in Mauritius, many people disregard these laws and continue to offer their services to the Mauritian players. As long as the players meet the betting casinos' minimum age requirements, they are free to play online casinos. These betting companies in Mauritius are also mobile-friendly, which facilitates the bettors further.
Through the Gambling Regulatory Authority Act in 2007, football betting in Mauritius became legal. However, in June 2008, the first licence for football betting was issued by the Gambling Regulatory authority for foreign football matches.
There are currently eight football bookmakers in Mauritius who have the licence for fixing matches that take place outside Mauritius. However, the bettors can only bet following the rules regarding gambling regulatory authority for Mauritius betting online.
Table about sports betting in Mauritius

| | |
| --- | --- |
| 🌍 Country | Mauritius |
| 👌 Language | Mauritian creole |
| 💲 Currency | Mauritian rupees |
| ⚽ Popular sports | Football, horse racing, tennis, boxing |
| ⚖️ Is betting legal | Yes |
| 🏢 Regulator | Mauritius Gambling Regulatory Authority |
| 🧾 Gambling taxes | None |
| 💳 Most popular payment methods | VISA, Mastercard, Maestro, PayPal, Neteller |
Mobile betting in Mauritius
Click your preferred online betting in Mauritius app to get started. You can stick to one bookie or spread the interest across several sites. See, there's nothing in the rules that state you must gamble with only one betting app. The more apps you create an account with the more welcome bonus free bets you will receive.
Online betting in Mauritius is more popular today than it has ever been so it's the perfect time to get started. Bookies are forced to be competitive and offer bonuses and free bets that help them stand out from the crowd. You can use these free bets to win big. Browse the site and choose the apps that catch your eye.
Mobile betting in Mauritius

| | |
| --- | --- |
| 💯 Available betting features | Accumulator, Bet builder, Live stream, Cashout |
| 🏇 Popular gambling activities | Casino, sports betting, horse betting, lottery |
| 🗝️ Keep in mind | The betting front in Mauritius is, at the moment, very active. |
| 🔣 Popular types of odds | Fractional |
| 📈 Advantages | There is little to no betting tax meaning that majority of your winnings can be collected |
| 📉 Disadvantages | There are tight regulations to have a license within Mauritius, expelling some major bookmaking options |
Those who love football betting in Mauritius are spoilt for choice. There's English Premier League and all major tournaments from across the club. Which sites have the best odds on teams like Man Utd, Real Madrid and Juventus? We've found the best online betting sites in Mauritius that will give you the kind of value you deserve.
Don't miss the best Mauritius football betting offers. Browse this page and look out for the bookmakers that appear to suit your style of betting. Each site is legal, licensed and free to join today. It's time to choose your favourite bookmaker in Mauritius.
1

2

3

4

100% Bonus up to 130$ & take part in Billionaire's Megarace

5

Welcome package up to €100
Top 3 Mauritius betting apps
The best apps accommodate their users with great offers and usability, plus comfort. Here, we'll list some of the best bookmakers who provide a betting app, allowing you to browse the top three at your own convenience.
Choose your favourite from our list of the best betting apps in Mauritius. You can click any link to get started then create an account to land a welcome bonus free bet. These offers include free bets, enhanced odds, cashback offers and more. There's something to suit every style of bettor.
Bet365 betting app
Trusted bookmaker
Live streams available
Allows the popular payment methods
Good market variety
Vbet betting app
Partnered with AS Monaco
Available in a few countries
Lots of currencies are usable
Lots of withdrawal options
Football betting in Mauritius
Football is the most popular sport to bet on in the region. Gamblers love to have their say on the top leagues and competitions, including the English Premier League, Spanish La Liga, French Ligue 1, Italian Serie A, the German Bundesliga and more. There's also international football betting and gambling on teams from Mauritius.

To get the most out of your football gambling experience, you must use a betting company in Mauritius that is legal and licensed. Mauritius online betting is safe and well-managed, but it always pays to be vigilant when approaching a new betting app.
Horse racing betting in Mauritius
Gamblers in the region love to place bets on the biggest races from the international schedule. Horse racing in the UK and Ireland is popular, as well as in the US, Germany, France and Dubai. All markets are covered, such as win and each way.
Top 5 Mauritius Bookmakers with the greatest bonuses
In the year 2007, an act known as the Gambling Regulatory authority act was enacted in Mauritius. This act aimed to establish an appropriate regulatory framework for the betting sites in Mauritius. This regulatory authority ensures that gambling is carried out fairly and transparently throughout the country.

Other salient features of this gambling act also include responsible betting and the prevention of underage gambling. The show also refers to the interactive gambling or law of online gambling, but the licences are granted to the potential online gambling operators only. This is mainly because the number of internet users in Mauritius is relatively low, and the population size is also small.

In Europe, Africa, and Asia, Mauritians like betting on horses and football matches. During the winter months, the Champ de Mars in Port Louis manages to draw large crowds. With quality racehorses imported from the UK, Australia, South Africa, and France, it is one of the world's oldest racetracks.

Top 5 Mauritius Bookmakers:
Bet365
ZEturf
Race bets
Bet365 is a betting giant amongst the betting sites of Mauritius
Bet365 is one of the best betting companies in the Republic of Mauritius. The players in bet365 can play up to 4000 matches in 40 sports. The company offers a welcome bonus on their website to every new customer who registers. Users can make a profit from these other odds. It provides applications for both iPhone and Android along with windows, Android tablets, and iPad.
Top Legal Bookmakers in Mauritius
In Africa, online gaming is a vast industry; however, it can be seen that the business is blooming more in Mauritius than in other African countries. As the island is a popular tourist destination, the government has made the right decision to provide entertainment to its citizens and its tourists by legalizing gambling in the country.

Online sports betting has become quite popular in the country, with several Bookmakers Mauritius operating. Many online sports betting sites accept Mauritius players.

Most of these sites accept Mauritian Rupee (MUR) and count as Mauritian Rupee MUR acceptance sites for online sports betting. This also benefits Mauritius's gamblers, as they can play without any conversion fees and ensure better e-wallet management.

However, if a betting company does support MUR, you will have to set an e-wallet account to minimize the pay exchange fee you will pay for the currency supported by the company.

Sometimes the people do not know and end up getting involved in an illegal betting company. However, it is essential that before investing your money, you should do thorough research.

If you're looking for a bookmaker that accepts players from Mauritius, we recommend you to try 22bet.
Recommended Payment Methods for Mauritius Bettors
Usually, online betting is considered to be a grey zone. People believe it is an industry inundated with risk factors. This is the primary reason why the regulations regarding payment methods in this industry are quite strict and stringent. There are a few betting sites accepting PayPal from Mauritius, but there are other payment methods too.
Recommended Payment Methods for Mauritius Bettors
Bookmaker
Skrill
Neteller
VISA
PayPal
1xBet
Min: Rs 43.53
Max: No
Time: Instant
Min: Rs 43.53
Max: No
Time: Instant
Min: Rs 55.63
Max: No
Time: Instant
Min: No
Max: No
Time: No
MELbet
Min: Rs 48.29
Max: No
Time: 1 hour
Min: Rs 48.29
Max: No
Time: 1 hour
Min: Rs 26.47
Max: No
Time: 1-4 hour
Min: No
Max: No
Time: No
BetWinner
Min: Rs 40.35
Max: No
Time: Instant
Min: Rs 40.35
Max: No
Time: Instant
Min: Rs 40.35
Max: No
Time: Instant
Min: No
Max: No
Time: No
22Bet
Min: Rs 48.29
Max: No
Time: Instant
Min: Rs 48.29
Max: No
Time: Instant
Min: Rs 48.29
Max: No
Time: Instant
Min: No
Max: No
Time: No
Bet365
Min: Rs 403.50
Max: Rs 1'533'300.00
Time: Instant
Min: Rs 807.00
Max: Rs 2'017'500.00
Time: Instant
Min: Rs 403.50
Max: Rs 1'210'500.00
Time: Instant
Min: Rs 482.63
Max: Rs 265'430.00
Time: No
Below are the few reliable payment methods one can adopt to mitigate the risks involved in online transactions while betting: