Best betting sites in Kenya
Do you love sports and would like to make a profit from watching the top football matches? It sounds like a dream job, doesn't it? But many smart bettors do just that, gambling on their favourite players and teams. Why do some gamblers seem to win every bet while you struggle to beat the bookies? Do they have the magic touch? Of course not. There's no such thing as luck in betting. The harder you work, the luckier you get. In this review of Kenyan betting sites, we share the tricks of the trade.
List of Betting Sites in Kenya
Found: 12 Bookmakers
Sports betting in Kenya - the ultimate guide
Read Our full guide to sports betting in Kenya
Our sports betting experts present all the information you need to get the most out of your sports bets in Kenya.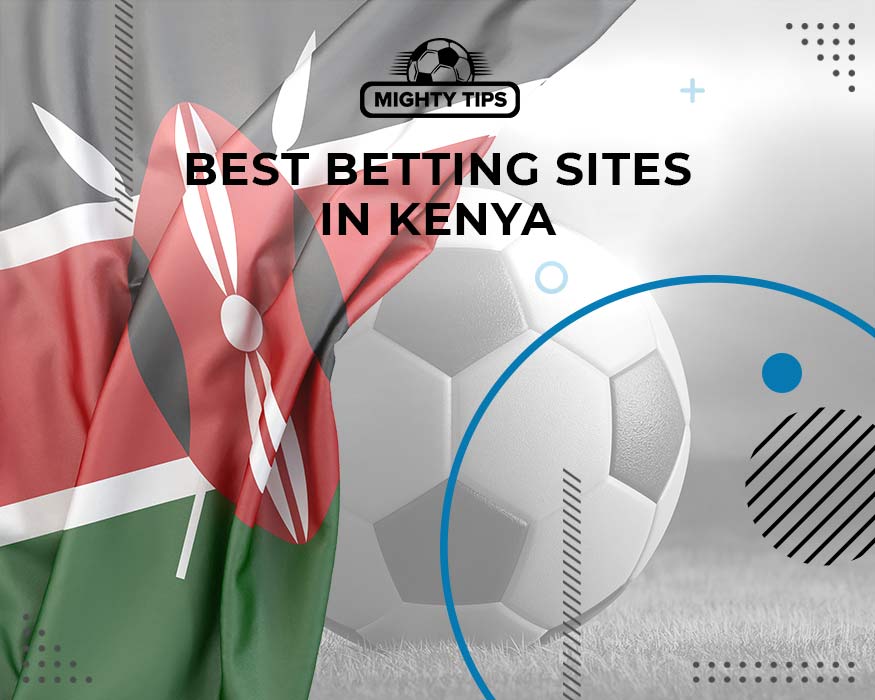 To give yourself the best chance of beating the bookies, you must ensure you are getting a premium betting service. This article explains how to get the best sports betting in Kenya. We cover all important factors, including welcome bonuses, odds, and more. You will even find a list of the top five bookies our team believe you should sign up with before betting.
Read our recommendations and click any link on this page to your chosen bookie to get started. Registering for an account takes just a few minutes, and you'll automatically qualify for the welcome bonus free bet.
History of sports betting in Kenya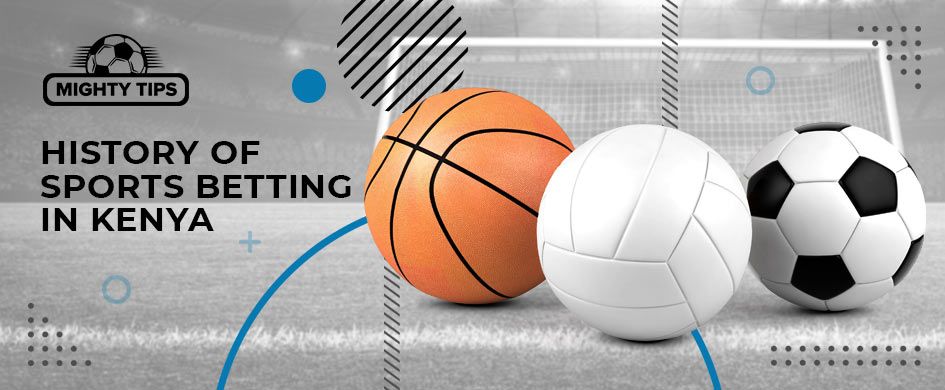 Sports betting has been happening in Kenya for years, thanks to the Betting Lotteries and Gaming Act of 1966, which legalized gambling in many forms.
This led to various forms of gambling becoming available, including casinos and betting shops. Forementioned spots grew till mid of 2000`s due to weak and obsolete legislation, the perceived economic size of the industry, lack of clear gaming policy and political interference of the operations of the Regulatory Board.
It's only in the last few years that sports betting has really taken off online. The reason it took so long to boom were unaffordable mobile device and internet prices for Kenyans. For example, this is a country that only had two mobile phones per 100 people in 2002, and that also had high data charges.
Gambling in Kenya is LEGAL
Gambling Licence cost in Kenya is 100 000 000 KSH
There is a 20% tax for all winning stakes
Min gambling age is 18
In addition to classic casinos and betting shops, new spots for betting possibilities occurred in internet cafes. But data prices were still high, so for the majority of Kenyans, it was way cheaper to bet in betting shops.
The whole industry changed when SportPesa, the first and biggest Kenyan betting company started to operate in 2014. Invested millions of dollars in advertisements, they started an online betting boom which continues even nowadays.
Things were shaken up in the summer of 2019, as the government took action against a number of sites, angry that they had seemingly not been paying enough taxes.
Some of the top bookies in Kenya and the biggest names in the industry, such as SportPesa, Betway and Betin, were ordered to close their virtual doors. This didn't just hit the betting sites though, as it's thought that 12 million people had money tied up in the closed sites, which many were unable to withdraw.
Table about sports betting in Kenya

| | |
| --- | --- |
| 🌍 Country | Kenya |
| 👌 Language | Swahili, English |
| 💲 Currency | Kenyan shilling |
| ⚽ Popular sports | Football, basketball, volleyball |
| ⚖️ Is betting legal | Yes |
| 🏢 Regulator | Betting control and licensing board |
| 🧾 Gambling taxes | 7.5% |
| 💳 Most popular payment methods | VISA, Mastercard, Skrill, EcoPayz |
With a continuously growing population, currently around 52 million, a total of 43.3 million Kenyans have access to the internet. Mobile devices are by far the most popular way to gamble in Kenya. According to geopoll.com, 88% of gamblers have used their mobile device to place bets.
During the last 10 years, mobile data costs have dropped considerably. As a result, the lowering of data costs was a massive step towards mobile betting accessibility.
One GB of data can now be bought for Sh200 – a price affordable to many Kenyans nowadays. Kenya has also seen a massive improvement in its mobile infrastructure, with 3G and 4G now available across 85% of the country, which helps Kenyans to reach their favourite betting sites in a moment.
Table about Mobile Betting in Kenya

| | |
| --- | --- |
| 💯 Available betting features | Accumulator, Bet builder, Live stream, cashout |
| 🏇 Popular gambling activities | Casino, sports betting, horse betting, lottery |
| 🗝️ Keep in mind | The minimum gambling age in Kenya is eighteen. |
| 🔣 Popular types of odds | Fractional odds |
| 📈 Advantages | The gambling tax is now lower at 7.5% |
| 📉 Disadvantages | There are some betting restrictions meaning some top bookies are unavailable. |
1

130% welcome bonus up to 14,000 KES with code Mightytips14000

2

100% bonus on the first deposit up to 13,400 KES & take part in Billionaire's Megarace

3

100% bonus up to 15,000 KES

4

Welcome Bonus 100% up to €100

5

Earn up to ten times larger winnings with BONUS 1000!
Nowadays you will find a Jackpot section at the most Kenyan bookmakers, but years ago only SportPesa exclusively offered their customers a few types of football Jackpots.
Invest some shillings, usually up to 100, predict correctly 17 games and scoop progressive Mega Jackpot with the prize starting to rise at 100 000 000 KSH. That's big money most Kenyans are dreaming about.
At the moment, there are about 20 betting legal sites in Kenya offering different types of football jackpots. We will take a look at the best of them by our experts` opinion.
Our top 5 of best Jackpot betting sites in Kenya:
BetRaha
Betway
Sahara Games
22bet
Betwinner
TOP 3 Legal Betting Companies in Kenya
Kenyan government's intervented gambling industry in summer of 2019 what affected 27 betting companies. Their licences revoked and their renewal applications were declined.
Some sites have come back online, however, there was further news in September. The government doubled the tax payable by betting companies, demanding all gambling sites in Kenya pay 20% of their value of bets in taxes.
Another tax law followed soon afterwards. This rule requires all winners to pay a 20% tax on their winnings, and sports betting sites are deducting this fee before making payouts.
In reality, this law has been in effect for a number of years, however it was only recently enforced by the Kenyan government.
Summarizing it all, you do not gain 20% of the expected profit. On the other side, your money is 100% safe and there will be no problems with cashouts. Are you still agree to pay 20% tax on winnings?
If the answer is YES, here is the TOP 3 legal bookies we recommend:
22bet
Betwinner
Betway
22bet Kenya has a bonus of up to 15,000 KES
Join 22bet by clicking any link on this page and creating an account. It takes only a few minutes, and you will then be eligible for a staggering 15,000 KES bonus which can be used to bet on your favourite sports. Don't miss out.
Recommended payment methods for Kenyans
Kenyan mobile market is by 90% controlled by Safaricom (M-Pesa) and Airtel. Therefore there are two payment methods that are particularly popular in Kenyan betting sites: M-Pesa and Airtel Money.
People can deposit money directly from their mobile account; that's why third-party apps and services are rarely popular here in Kenya.
Deposit Times, Fees & Limits
| Betting Site | Deposit speed | Free | Limits Min/Max |
| --- | --- | --- | --- |
| Betraha | Instant | | 5/500 |
| 22bet | Instant | | No min/No max |
| 1xBet | Instant | | 5/500 |
| Betwinner | Instant | | 5/500 |
Withdrawal Times, Fees & Limits
| Betting Site | Withdrawal speed | Free | Limits Min/Max |
| --- | --- | --- | --- |
| Betraha | 3-5 days | | 50/70,000 |
| 22bet | 3-5 days | | No min/No max |
| 1xBet | 3-5 days | | 50/70,000 |
| Betwinner | 3-5 days | | 50/70,000 |