Best betting apps in Cameroon
The top betting apps in Cameroon reveal a gambling market that is moving rapidly (like the gamblers it seeks to please), both in terms of website development and, more crucially, mobile applications. Keen bettors who gamble regularly with a bookie are now provided with a mobile version of the website to make punting on-the-go easier. As we dissect the mobile betting apps in this article, you'll find out all the ways they can help you with betting on sports.
Cameroon betting apps list
Found: 4 Bookmakers
Dive into Cameroonian betting!
Cameroon has had a betting front for a while now, we take a much deeper look into the country's ties with it in this guide.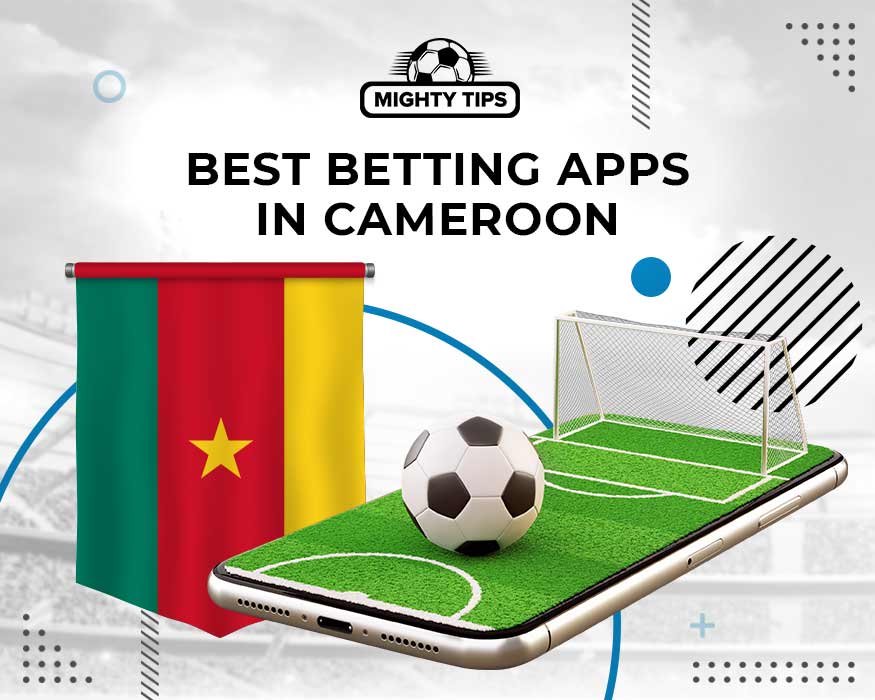 Here, we bring you some information regarding betting within this country, allowing you to prepare and take care before setting off on any betting venture in Cameroon. Not only will you find out how some of the most legal bookies work, but you'll also find out about payment methods.
The betting front has long been legal and betting is massively popular in Cameroon, but there are always measurements and limitations in place which you'll need to abide by in order to go about your business more efficiently and avoid any sort of problems.
Mobile betting in Cameroon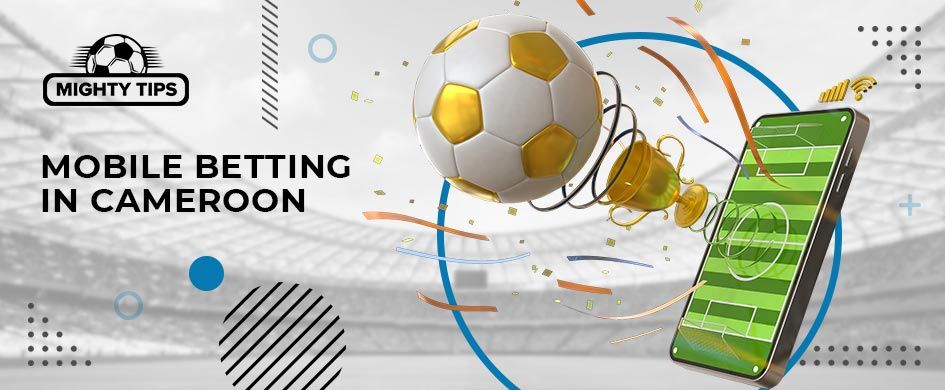 Online gambling sites can be accessed via your mobile phones, tablets, iPads, or PCs. Thanks to good web development practices like Responsive Web Design (RWD), these sites can be accessed via a range of devices with ease. However, if you like to play on-the-go, a mobile app is the optimal choice for you, and here's why:

You don't need to fill in your details every time you login
Mobile apps are still more precise than RWD websites
Betting apps have offline features
Unlike a website, once you are logged into the app you don't have to keep filling in login details anymore.
RWD may be a very useful tool for gamblers, but many developers do not get it right. Although, even when implemented properly, a mobile application is still more precise for a mobile device. This is because of its compatibility with the phone camera, libraries, click-to-call function, GPS, push notifications, and screen resolution.
The best mobile betting apps have offline features available too. However, you'll need an active internet connection to load any webpage.
Another important sport in Cameroon is boxing. The African Amateur Boxing Championships have run since 1962, and Cameroon has hosted four editions. Several Cameroonian boxers have flourished in the competition, as well as in the Olympics.
The interest that Cameroonians have in boxing cannot be overstated. As a result, their love for placing wagers on boxing bouts is also obvious, which is why the best online betting apps in Cameroon take the sport as seriously as the people.
Betting app offers in Cameroon for boxing fans
Many betting sites with apps in Cameroon offer boxing markets for lovers of the sport. This means that you can access your boxing with the bet app anywhere and at any time. And like every good app, you can get these for either Android or iOS mobile devices.
Some prominent mobile sportsbooks and their perks include:
1

2

First deposit Bonus up to 60,000 XAF

3

100% bonus up to 65,000 XAF

4

5

Cash Prizes up to 11 700 000F CFA
Best football betting apps
When it comes to sports, Cameroonians are crazy about football above all else. The Indomitable Lions of the late 80s were largely responsible for this passion, inspiring the nation by lifting two African Cup of Nations titles. Also, in the FIFA World Cup of 1990, they reached the quarterfinals – still the furthest for an African team, although it has twice been equalled.
The men's national team still continues to impress in recent times as well, seizing another African title in 2017. So, we're not surprised that football is the most lucrative betting market in Cameroon. This is why all bookmakers have been smart enough to develop a soccer betting app for their platforms.
We can all agree that betting apps are becoming more popular among Cameroon punters. It would be beneficial, therefore, to take note of some of the latest gambling operators to join the mobile app party.
Some of the new mobile app betting sites for both Android and iOS include:
888Sport
Bet365
BetVictor
Free betting apps for tennis
Aside from football, tennis is probably the most popular sport in Cameroon. As a sport, tennis suits a wide range of betting preferences and there are several Cameroonian betting apps that include all the tennis markets and special tennis bonuses as well.
Some of these betting applications have no-deposit bonuses and free bets that are awarded to you once you sign-up. Both of these offers give you the opportunity to make real money for free. However, it is necessary to read the wagering requirements before accepting any bonus.

Best betting apps for Android
Cameroon is a recent entry into the mobile betting industry and has so far been a success. You can now place bets on your favourite sport via the sportsbook of your choice. The rise of betting applications in Cameroon also means you can play anywhere and anytime.
Some of the best betting operators with mobile apps include:
Betway
1xBet
BetWinner
22Bet
PremierBet
Betway has a great betting app for Cameroon
A world-renowned bookmaker that has created a comfortable gambling environment for Africans. Their influence has reached punters in Cameroon thanks to the thousands of betting markets provided. With the Betway mobile app for Android, you're able to access the best games, make swift transactions and claim bonuses.
Best sports betting apps with free bets
A number of mobile app sportsbooks with free bet offers have a strong claim to being the best betting app in Cameroon. These free bets allow you to place wagers on sporting events using free cash given to you by the sportsbook.
You will find a free bet with any of these sports betting apps:
Betway
888Sport
BetVictor
Bet365

Bet365 lets you enjoy mobile betting with a great betting app
One of the leading UK bookies and in the world at large now offers its expertise and flexibility to the Cameroonian market. Bet365 has the most versatile bonus offers available via its robust mobile application, available for both Android and iOS. One example is the $30 free bet credits you will receive upon making your first deposit.
Mobile betting apps for basketball
There are several apps for mobile betting that provide superb basketball betting options. By downloading the app, all you have to do is open it to place bets quickly without logging in. The little things matter as, with sports betting, odds change very quickly.
The following betting apps provide the best Cameroonian basketball betting experience:
Bet365
1xBet
Betway
PremierBet
WilliamHill
Improve your basketball betting app experience with with Bet365
Bet365 has special bonuses to reward enthusiasts of almost any sport, and basketball is not left out. Benefits include an accumulator bonus and an 18-point gap early payout feature. This betting site has served gamblers everywhere and, with its mobile app, Cameroonians can now make money anywhere.
Online betting apps for iOS
One important factor in determining what is the best betting app is its availability on any operating system. Applications are generally available on the App Store or PlayStore depending on your operating system. However, some betting companies have the .apk for mobile devices available for download on their website.
Some Cameroonian betting operators that can boast of having iOS betting apps include:
Betway
Melbet
Betwinner
1xBet
Bet365
Recommended payment methods
Safe and quick payment portals for mobile betting apps in Cameroon are:
Bookmaker

Mastercard

VISA

Skrill

Bet365

Min: 3,814.39 XAF

Max: 15,258.19 XAF

Time: instant

Min: 3,814.39 XAF

Max: 15,258.19 XAF

Time: instant

N/A

22bet

Min: 657.10 XAF

Max: 3,285,516.22 XAF

Time: instant

Min: 657.10 XAF

Max: 3,285,516.22 XAF

Time: instant

Min: 657.10 XAF

Max: 6,570.20 XAF

Time: instant

1xBet

Min: 657.10 XAF

Max:N/A

Time: instant

Min: 657.10 XAF

Max:N/A

Time: instant

Min: 657.10 XAF

Max:N/A

Time: instant