What to know before betting on the UEFA Europa League
The Europa League is a UEFA-organised club football competition that offers major teams from across the continent not participating in the Champions League a chance to compete for a respected European title.
Formerly known as the UEFA Cup, more big names than ever before are now pouring their efforts into winning the title, seeing it as a passage to the coveted riches of the Champions League.
Betting on the Europa League is more popular now than ever before, so what's behind this rise? Here, we examine the competition to explain how punters can target a profit by following Europa League tips and betting on the outcomes of matches.
Europa League betting tips by MightyTips Experts
Many football bettors from around the world rely on MightyTips for their expert betting advice. This respect for our brand is a source of great pride to everyone involved in our operation, although witnessing the work our team of tipsters put into every selection means that such popularity has been well-earned.
Before getting into today's Europa League betting tips, it's worth taking a moment to explain the process behind them. The MightyTips football writers are a team of experts with many years of experience successfully predicting the outcomes of professional football matches.
We follow all leagues, competitions, teams, and players worth knowing about. From the English Premier League to the Scottish Premiership, the Bundesliga, Ligue 1, La Liga, and Serie A. We're familiar with all the dynamics of these competitions. Such knowledge and passion for football at all levels means we are well placed when it comes to making strong Europa League predictions.
We study the recent form hard, together with league position, injury news, and head-to-head stats. We recognise when a manager has lost the dressing room, or if the star striker is suffering off-field problems. Put simply, we do the groundwork so you don't have to. Time saved on research frees up more time for you to enjoy watching live football and cheering on winning bets.
UEFA Europa League predictions for Thursday
The hectic modern football schedule means there's at least one match shown live on television almost every night. Domestic football on Monday, Champions League Tuesday and Wednesday, Europa League Thursday then back to domestic competitions at the weekend. Something is always coming up that'll catch the eye of football enthusiasts.
The draw for the next round of Europa League matches has been made and the games are fast approaching. Our research has continued throughout and we've kept a close eye on developments among the top teams. The process of making the Europa League predictions for today starts days in advance of kick-off. As soon as one round is complete, we start work on the next. So, the tips might be for today's games, but the predictions are a result of many hours of hard work.
Bettors are always keen to seek out winning selections and they have every right to, but there's more to a good football prediction than the right result alone. Our team aims to provide you with the most reliable pick at the best time possible. You need to bet on the best team, but you must also choose the right price to increase your chances of maximum profit. This is especially important when following our accumulator tips.
Predicting a match too early could mean our followers missing out on vital team news, including injury, illness, and loss of form. Predict too late and you could miss the best price, leaving you only able to back after the party has started and others have eaten up the value. The art is to strike the perfect balance between the two, therefore, which is what we look to achieve with every pick.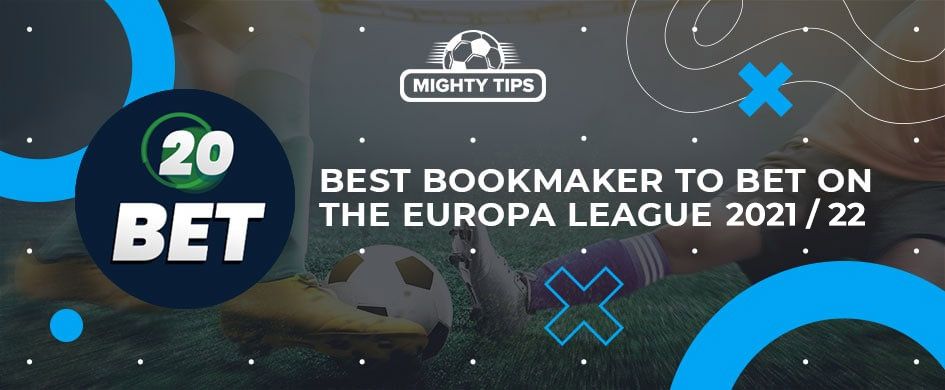 When do we publish Europa League tips?
Although we want our picks up at the best possible time to secure the highest odds available, our team of writers also appreciates the perspectives of readers in terms of managing their daily lives. We know you can't monitor the site 24/7 waiting for selections to become available. You have more important things to do with your time, like watching tonight's live game.
There is no exact time we publish our Europa League match predictions but the general rule we try to follow is between 24 and 48 hours before kick-off. Regardless of when the picks are published, we look to make sure you have the space to interpret our thoughts, to carry out any additional research, and to get your bets down with plenty of time to spare before kick-off.
One thing is guaranteed, when following MightyTips you'll never be left rushing around at the last minute for tonight's Europa League predictions. We've got you covered.
Europa League score predictions
Football bettors are spoilt for choice when it comes to the markets available on each game and it's always our advice to research what's available. There may be an easier way to profit from your bets than win, lose, or draw predictions.
That's why, when making our Europa League prediction on a game, we aren't restricted to the match winner betting. We often make a call on the team we expect to win but if our research throws up a special bet, such as score predictions at big odds, then we won't hesitate to pass it on to our readers.
How to bet on Europa League matches
Research is key when following football betting tips and predictions, regardless of the competition. The more you research a game the better the chance of beating the bookies. You can be sure that the sportsbook traders have done their homework.
Here's how to place a football bet on the Europa League 2020/21…
Find which bookie is offering the top price on your bet
Visit their app and create an account or log in
Select Football and Europa League
Pick the game of interest and click to expand all betting
Click the odds beside the bet you want to add to your slip
Deposit cash and add the required stake
Click to confirm
Your Europa League wager is live