Best betting site in the world
About us
What we do to achieve it?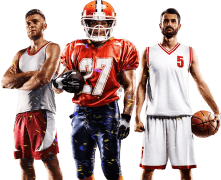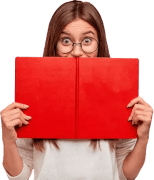 1,300,000+
unique readers monthly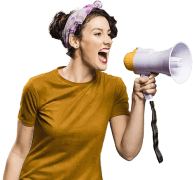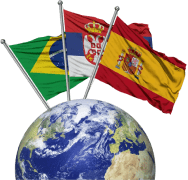 Growing our expertise every day!
Always on the lookout for the best tips, bookmakers, and bonuses for our readers, we're delivering top-notch content every day. Learn to bet & win with us.
How we write our bookmaker reviews
There's a lot of different bookies on offer nowadays. In a saturated market like this, we take a single website, analyze it from every possible angle, and deliver you the most updated information.
Why you should trust our reviews
Because we care. We are avid sports bettors ourselves, and we know that honest and detailed reviews are crucial for every punter out there.
How we write our best predictions
We analyse data, trends, and players' performance to craft our top predictions, empowering you to make informed betting decisions.
Why you should trust our predictions
Because we care. Trust our predictions as they're based on extensive research, expert analysis, and a proven track record, guiding you towards smarter bets.
Our professional tipsters:
The quality of Content
Translator, reporter, editor, social media manager - you name it. Most prominently though, he was the editor-in-chief of a UEFA.com language version from 2008 to 2021.
Best mobile app
Comprehensive bookie reviews
Most accurate betting tips
Greatest learning materials
Best punters community
Juiciest betting bonuses
March 2019

English website launched

May 2019

First prediction published

October 2019

First 200,000 visitors per month

November 2019

Polish website launched

August 2020

Romanian Mightytips with us

October 2020

French Mightytips launched

December 2020

Brazil, Serbian & Spanish LIVE!

May 2021

Google update cut some traffic

May 2022

Traffic come back

July 2022

New project manager join the team

October 2022

First 1,000,000 visitors per month
MightyTips consists of an international team of sports betting experts that provides visitors with professional daily football predictions and independent bookmaker reviews. You will also find a lot of useful and up to date information in the betting blog and bookmaker bonuses sections of the website.
Mightytips is one of the key projects of the SEOBROTHERS agency and your best source for daily sports betting insights and predictions.
Experts in bookmaker reviews
Fair football predictions
Sportsbook bonuses & promo code
Informative news & articles
Australia
Nigeria
Brazil
Peru
France
Poland
Germany
South Africa
India
Romania
Kenya
Spain
Mexico
United Kingdom
Do you want to work with us?
Mightytips is always open to mutually beneficial cooperation. If you think that we can work together on a project, or if you are interested in becoming a part of our team, don't hesitate to write to us at cv@mightytips.com and we'll see where we can go from there.
Sportsbook reviewer

Football tipster

English writer
Please gamble responsibly
There are a lot of helpful resources to those seeking help with their gambling addiction. It's important to remember that one method of treatment may not work for everyone else in the same way. At times, it may be beneficial to utilize multiple methods of treatment.
The options include group support meetings with others in similar situations as well as professional therapy sessions with doctors and counselors. Regardless of whether you need assistance immediately, or want to set out a treatment plan, there is help available in all shapes. Here are some resources dedicated to fighting gambling addictions:
Gamblers Anonymous

This organization has existed for decades. There is a branch for every type of addiction, including drugs and alcohol. There are groups that meet up all over the world to combat disorders. The only requirement these groups stipulate is that you want to quit gambling. There is a twelve-step program that outlines a plan to aid problem gamblers in recovery as well as a commitment to not return to past behaviors.

BeGambleAware

This is an online initiative that helps people with gambling problems. There is a website with lots of in-depth gambling facts and information. You can phone their hotline to speak to an adviser, or you can visit their website and chat with an online adviser. There is full confidentiality, and you don't need to provide any personal information if you don't want to.

Problem Gambling

Now known as Gambling, Gaming, and Technology Use, this organization is located in Toronto. It forms part of the Provincial System Support Program at the Centre for Addiction and Mental Health (CAMH). You can access a variety of information about problem gambling to increase your knowledge and understanding of the addiction.