Best betting sites in Tunisia
The Republic of Tunisia is an African country in the North that shares a border with Libya and Algeria, and like many other Muslim countries, online Tunisia betting sites are illegal in the country. Although gambling is still illegal in the country, it has a different stance when it comes to sports betting. There isn't one general best betting site Tunisia has to offer. There are a few high quality sites which are easily accessible.
List of bookmakers in Tunisia
Found: 8 Bookmakers
Tunisia betting sites – the ultimate guide
Everything you need to know on Tunisia betting sites
Get the most important details on the best betting sites available to sports gamblers in Tunisia.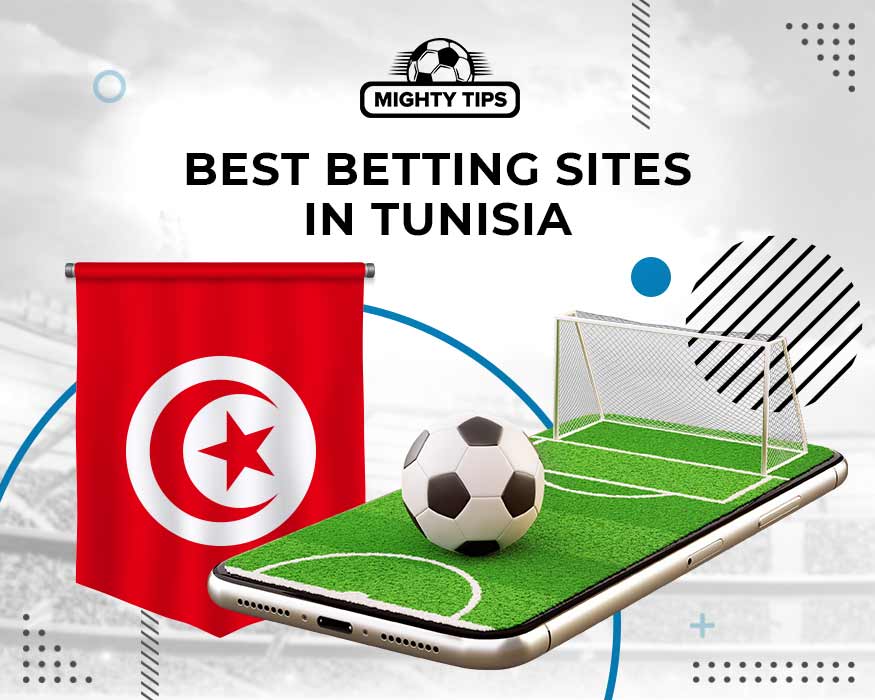 Sports betting is huge in Tunisia as a new generation of football lovers and sports followers seek to profit from their favourite teams and players.
Most bets are placed through an overseas betting site using their mobile app or website and you can add funds with a secure payment option in seconds.
When betting on sport you want to ensure you are getting the best service, including the standout welcome bonus and most generous odds. Choose the bookie that appeals to you and click the link.
History of sports betting in Tunisia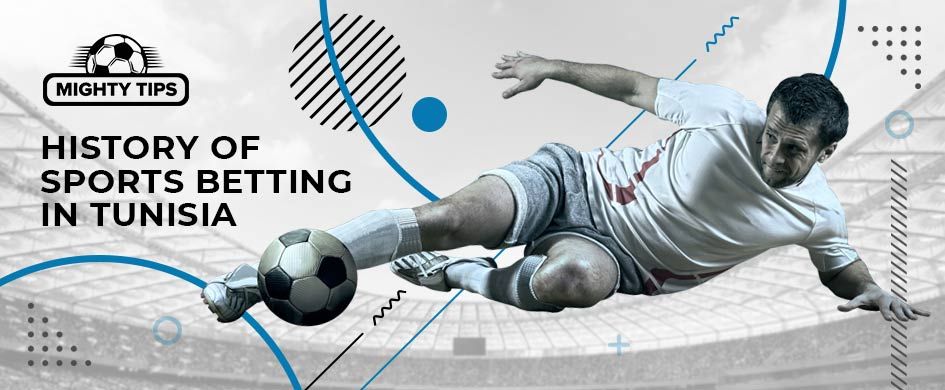 A moderate Islamic government was formed in Tunisia after the 2011 revolution. For this reason, almost all types of gambling are banned in Tunisia. Betting sites in Tunisia are hard to find. The Tunisian government doesn't issue any licence for online gambling as it is illegal in Tunisia because of its Islamic ideas; however, the foreign players do not get arrested by the authorities.
As other forms of gambling are illegal in this country, sports gambling is also prohibited. However, a gambling game that is organized by a public enterprise Promosport can be played legally. This is legal because it is played under the Ministry of youth, sports, and physical education.
Four interesting betting facts in Tunisia:
Legally, it is only permitted for tourists to watch the races.
Many international sportsbooks take bets from Tunisia, although it is essentially illegal, and the authorities do not appear to prosecute players.
The Tunisian law permits the local bettors in Tunisia to place their bets with other bookmakers online. When it comes to online betting, Tunisia is filled with international bookmakers.
The country has tracks for horse racing, but fans are not permitted to put bets on them.
An Austrian country and Promosport was signed in 2016 to devise a new system of managing sports gambling to handle Tunisia sport betting. However, it was decided that 10% of the profit would be given to Promosport to cover their operational cost, 40% would go to winners, 50% to the National Fund for the promotion of sports and youth.
The country permits legal gambling; however, it is exclusively confined to one of its casinos. Unlike most countries worldwide, the Tunisian government allows its people to gamble along with the international better to gamble in their casinos Instead of restricting them. The reason behind permitting people to gamble in casinos is to promote and benefit their casino industry. As compared to the other Islamic governments, the Tunisian government is much more secular.
History of sports betting in Tunisia

| | |
| --- | --- |
| 🌍 Country | Tunisia |
| 👌 Language | Arabic |
| 💲 Currency | Tunisian dinar (TND) |
| ⚽ Popular sports | Horse racing |
| ⚖️ Is Betting Legal | No |
| 🏢 Regulator | Ministry of youth, sports, and physical education |
| 🧾 Gambling taxes | 10% |
| 💳 Most popular payment methods | eWallet |
Mobile betting in Tunisia
Over the last few decades, the online betting industry has come a very long way. In general, online gambling and betting have taken the world by storm. Previously, wagering was only restricted to stadiums or casinos; however, with mobile technology improvement, anyone with a smartphone can gamble on a Tunisian betting site.
Convenience is one of the biggest reasons for the rising popularity of mobile betting—the comfort to place a bet wherever you want, whenever and at any time you wish to is unbeatable. Having an easily accessible sportsbook in your pocket gives you an advantage.
Whether you are at your home or the office or meeting a friend, you are just one click away from making your wager on Tunisian betting sites.
After the 2011 Arab spring, the number of websites blocked by local internet service providers has changed considerably in betting Tunisia. The previously blocked sites were unblocked, which allowed many sports betting sites available in Tunisia to have free access without using any virtual private network (VPN).
The betting sites Tunisia has to offer have invested in developing intuitive and fast mobile betting sites that the user can easily access through their mobile web browser. However, the user still has to show discretion while accessing these sites.
Below are some of the betting sites that you can access:
Shangri La Live
1xbet
Vbet
Winabet365
Megapari
1

200% Sports betting bonus up to 250 TND

2

3

100% Bonus up to 325 TND & take part in Billionaire's Megarace

4

100% deposit bonus up to 600 TND

5

100% up to $250 +$25 FREE BET
Top 5 Legal Bookmakers in Tunisia
As we've said before, online sportsbook sites are illegal here; the same is the case with other casino games. The general ban on gambling resulting from the enforcement of Islamic Sharia also includes online betting Tunisia players engage in.
While the betting ban is unambiguous, many European online sportsbook sites often report unauthorized links to internet sportsbook sites from Tunisia.
The majority of the bookmakers that operate in Tunisia are illegal. If any person is caught gambling, they will be prosecuted under the court of law.
Best legal Tunisia sports betting site:
Vbet
1bet
Betwinner
Parimatch
Shangri La
Bet on the top sports from Tunisia
Betwinner is one of the biggest names in the online gambling industry and they are accepting new customers in Tunisia today. Players who sign up for an account by clicking any link to Betwinner on this page will receive a welcome bonus.
Top 5 Tunisia Bookmakers with the greatest bonuses
There are no unique online sports betting rules in this country. In general, betting in Tunisia is governed by Sharia-based regulations, in which all activities in the country related to gambling are prohibited. For any offenders of the prohibition, sentences that can result in imprisonment are often authorized under the law.
Despite this ban, however, it's not uncommon to see a betting site accept Tunisia players. These foreign sites provide widely different options for gambling games to play, providing attractive online sportsbook deals at the same time.
Unfortunately, the very few online sports gambling sites who accept Tunisian players, don't allow deposits to be made in DT. The majority of bookmakers that accept Tunisian players for wagering on the internet only accept USD or EUR.
It should be kept in mind that if anyone deposits at an online Tunisian sports betting site that does not accept Tunisian Dinar, then that site would compensate you by making a conversion of currency for you. In most cases, this currency conversion is free. However, they might charge at times.
So, it is possible to gamble on these betting sites with Tunisian currency:
Vbet
1bet
20bet
1xbet
Shangri La
A world-class sportsbook for Tunisian bettors
1xbet has managed its reputation as a reliable and trustworthy sportsbook. It is one of the best and widely used Tunisia online sport betting site that offers a wide range of sports to choose from.
Recommended Payment Methods for Tunisia Bettors
Every site sports betting Tunisia holds a different payment method; hence, you should first choose your betting site before selecting your payment method. For both the payment solution and the betting site account, you can use the same currency, reducing the currency exchange fee.
You can add funds to your betting sites in Tunisia with a single click. All deposits are instant, meaning you can add cash and bet without delay. Below you'll find details of the payment options available at some of the leading bookmakers in Tunisia.
Recommended Payment Methods for Tunisia Bettors

| Bookmaker | Deposit Speed | Fee | Limit Min/Max |
| --- | --- | --- | --- |
| Vbet | Instant | Free | 40,000/80,000 TND |
| 1xbet | Instant | Free | 40,000/80,000 TND |
| 20bet | Instant | Free | 40,000/80,000 TND |
Following are the methods which are recommended for bettors in Tunisia: