The Best Football Betting Sites in 2022
Nowadays, football is one of the world's most popular sports. And it is even considered by some to have its own 'international language'.
Here, we'll compile some of the best football bookies for you to analyse and pick from. Stay with us as we look at some of the best football betting websites.
List of Football betting sites
Found: 17 Bookmakers
Football betting sites – The ultimate guide
In this review, we cover:
Here, you will read about all the best betting sites for football available.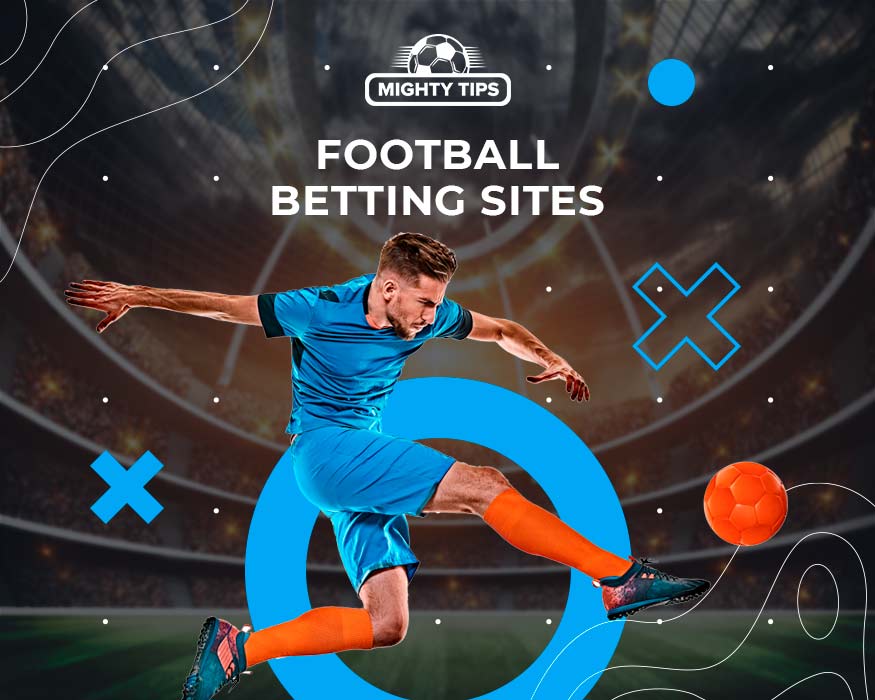 You are reading the ultimate guide on betting on football. Follow us as we cover the different topics of football betting and how you can make the most of your time when it comes to betting on one of the most popular sports in the world. There is a dynamic culture that makes up this community. So it is also important to know the background behind it all.
We'll also cover some of the list of football betting sites. Plus some of the best payment methods that go well with these bookmakers! We piece together the puzzle for you. So stick around.
History of Football betting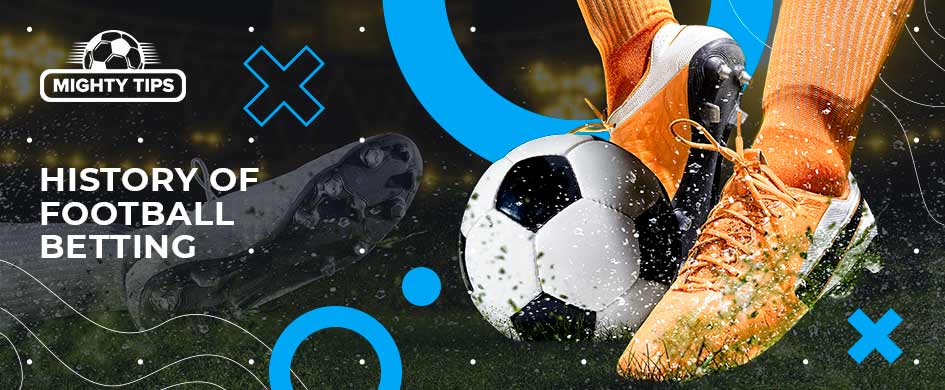 Currently, betting on football is one of the most popular types of betting practiced around the world! If you look further back, you'll find that it has been around for many, many years now, having been an important part of street culture in countries like Britain, where the talk of the day usually involves the scores from last weekend or any on-pitch drama.
Betting sites for football have not only offered betting but also pundit-style discussion on social media, sprouting much more passion among domestic fans and from much wider.
Moving more directly onto the betting facts of current markets will show preferences for bookies like Bet365, William Hill, and a few others for their great football availability and live streams, allowing people to watch their matches.
The best football bets usually exceed anything focused on other sports. So it makes a lot of sense that the game is so important to the betting industry.
Interesting facts:
Football betting requires a mixture of luck and skill
The earliest versions of the game arguably date to more than 3,000 years ago
Football is the most-watched and played sport in the world
3.5 Billion people watched the 2018 World Cup, which is almost half of the world's population
So, football is more than a sport, but a huge part of the culture too. Betting results in not only constructive talks about how a team can improve or what players would do well if selected. It also allows punters to have fun and make money on top of what they love most.
Table about History of Football betting

| | |
| --- | --- |
| 🏛️ First Introduced: | in 1863 |
| 🏢 Overseeing Organisations: | FIFA, UEFA, CONCACAF |
| 📶 Bookmaker Coverage: | High |
| ⭐ Popular in: | Spain, UK, France, Portugal, Italy |
| 🌎 World Championship: | World Cup |
| 🏅 Olympic Discipline: | Yes |
Football rules and all about it
Football has changed its rules during the years in order to create a better and more dynamic game. In general, there are 11 players on each team, being one of them the goalkeeper, who is the only one allowed to touch the ball with their hands.
The objective of the football games is to score goals and not let the opposite team score. They have 90 minutes, divided in two halves of 45 minutes each, to score these goals. The team with the more goals wins the game. However, the referee can increase the amount of time of each half by adding extra minutes depending on the number of paralyzations that happen during the game.
However, each football tournament will have their own rules as well. Some of them work on a table format, where each team faces each other twice and will get points according to the result. Other are only knockouts, where two teams face each other in one or two football games and the winner advances to the next stage. There are also those with a mixed format, which starts with tables on the group stage and then go to the knockout stage, such as the FIFA World Cup.
Each teams has 11 players on the pitch and also options on the bank to make substitutions
The number of subs allowed depends on the competition, with the normal now being up to 5 subs.
No player except the goalkeeper can put the hand on the ball during the game
Players may receive yellow or red cards for faults, depending on the intensity of it
Two yellow cards or a red card take the player out of the game and the team stays with one player less till the end of the match
Most national leagues use the table format, while most national cups use the knockout format
International competitions, such as the UEFA and FIFA tournaments, use a mixed format.
Mobile apps: 4 best bookmakers for football
Here, we've gathered the top football bookmakers' betting applications for mobile. You can check through the list, compare them to each other, and, ultimately, find the betting app that you have been looking for. The guides will allow you to learn more about these, including the sports and methods they offer to your betting experience.
Have a look through this top football betting sites list.
#1 Football betting app – Bet365

This bookmaker is one of the best football bet sites. It is available in quite a few countries in addition to the fact that it does offer live streaming. Many betting styles and markets are offered, giving this football sportsbook a great advantage over many of its rivals.

#2 Football betting app – 888sport

Another experienced bookmaker with a good international reputation. They allow for a very easygoing experience with how great their customer service has proven to be. A simple interface is complemented by the live streaming capability – great for any football fanatic!

#3 Football betting app – William Hill

A colossus among bookmakers, William Hill offers a library of sportsbooks to a vast client base. They have been in business for decades and have an amazing reputation across the United Kingdom especially and, more importantly, have been responsible for launching many football betting offers.

#4 Football betting app – Bwin

A former Real Madrid partner – which should say it all. The standards are there with Bwin and, with the level of football expertise at the table, there is more than enough to mark this bookmaker down as one for the fans. There are many football-based offers and leagues available at this sportsbook, so give it a go!
Football betting sites: Odds, strategies and tips
Some of the best football betting tips and strategies come from people who know the sport. Here, we'll cover a range of the best betting tips and strategies that may help you on your way. So stick with us as we uncover some shrewd tactics for approaching online sportsbooks.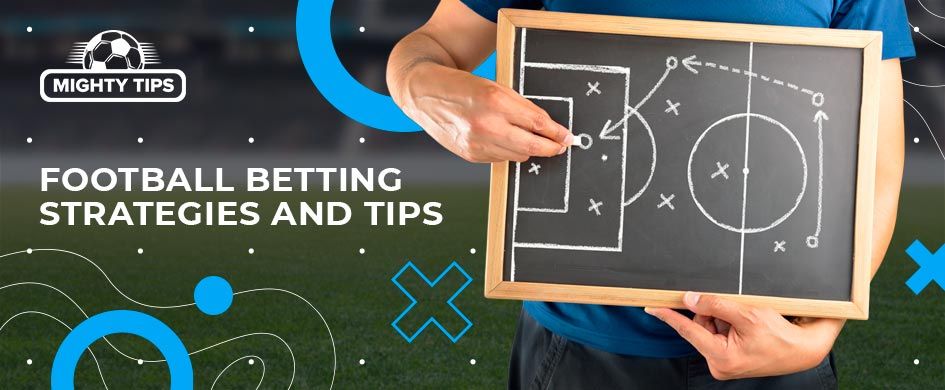 Below, you will find a list of some of the best tips for football sportsbooks we have on offer. Read up and enjoy!
Research and devotion

Do you love football? If so, research is one of the best things we recommend doing. Learning about the sport you love and any unfamiliar teams or leagues will only be in your best interests. It will allow you to bet on new leagues and open up more ways to win – not to mention impress your mates. Most online football betting sites should help you build up your knowledge of the sport as well as place bets.

Checking scores

Checking the latest scores may give you a decent idea of what sort of form a team may be in. And allow you to have the upper hand when betting on that team's matches. This can also let you know where they are in the league. The best football bookies online will have databases for this, so make use of them!

Player form and transfers

A single transfer could change everything, so it is also important to keep an eye on which player goes where or how they have been playing – maybe a certain centre-back is out of form so the team could be more likely to leak goals.

Checking the league table

A league table will allow you to understand a league far more than just watching one game, as you can see the goal differences, assess the goals against and for, and which teams are much more likely to let in goals than others. This is a beneficial approach to take, especially if you're betting over/under.

Watching the games

Watching a match via TV or live stream whilst you bet is another good way to possibly anticipate what happens next in a match. This will also help you to develop a visual understanding of football teams and provide more entertainment.
Most popular Football betting markets
In this section, we explore some of the most popular sports betting markets to enjoy with online sportsbooks. These will help you to understand the types of bets you may be using when you begin betting with some of the best football sites on the internet, whether via mobile or desktop.
Match outcome
This is simply picking which team in the equation will win, lose or even draw. This is one of the most basic markets there is to bet on football games and an ideal scenario to start your betting adventure with.
Outright
Picking a team that you think will outright win a tournament, such as a World Cup, a Euros competition, or even the UEFA Champions League. This can be a good way to bet as many people have a rough idea of their favourites from the start. This is one of the most popular choices with football bookmakers.
Match Result
A little more complicated now. In this market, you will pick exactly what the match result will be; for example, if you think a game will end 3-1, then this is the betting style for you in that instance.
Over/Under
Over and under involves predicting how many goals will be scored in a game altogether. For example, you could have 3.5 or more goals scored if the game ends 3-2, or even more. If you think a game will be high scoring or low scoring, then this is a perfect market for you.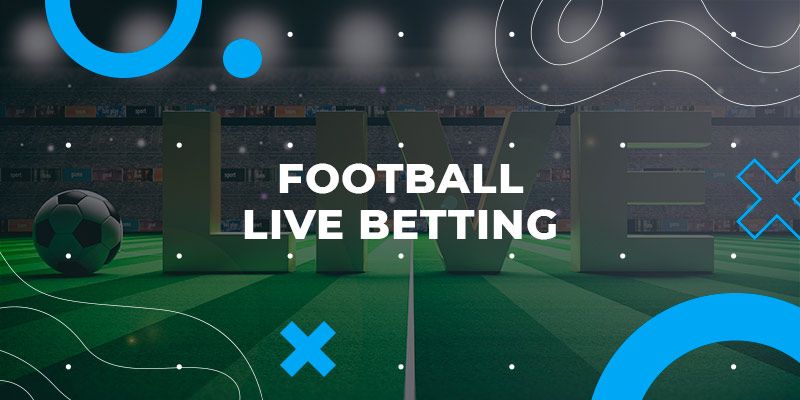 Football live betting is a different breed of betting, as you can read a game and take the knowledge gained to make an informed decision. You may watch a match and judge for yourself how it will end, or maybe what might happen in the second half.
The best soccer betting sites will mostly have their live streams up and running for any analytical fans.
This is one of the best and most entertaining types of betting, as it is fast-paced and watching the game at the same time is great fun.
The best football betting sites rankings
Here, we have gathered some of the top information on football betting websites around the world. This will allow you to grasp some of the best opportunities as you will be using the top-notch online football betting sites on the net.
Website #1 for Football – Bet365

This site is one of the best site for football bets and is available in a lot of countries, has a very wide betting market selection, and even offers live streaming for select events. What's not to like about a well-decorated bookie that has allowed many punters to place bets on football without issue since its launch.

Website #2 for Football – William Hill

Being one of the most decorated and well-known bookies, William Hill naturally has a huge sportsbook. A lot of amazing bonuses and offers are included alongside some great selections for football fanatics, making it ideal for this list! This is one of the best sites for football bets.

Website #3 for Football – 888sport

Customer service is one thing many bookmakers need to have on point, and 888sport is one example that has hit the target well! They also allow live streams among their great football betting offers. This is always a good plus to have when you're looking to attract football fanatics.

Website #4 for Football – Bwin

A well-known betting site, so you can be reassured that Bwin is one of the most trusted and worthy-of-use bookmakers. Streaming is only one of the few features that allow a great experience when betting on football games, as withdrawals are lightning quick and deposits even better!

Website #5 for Football – Betfred

The welcome bonuses here are what they say they are, and Betfred allows you to access many great options. This is also adding to the fact that some of the best football odds are included, which can make for a worthwhile experience while football betting!

Website #6 for Football – Betvictor

This bookmaker has 70+ years in the betting industry and has gained the trust of many bettors. What's not to like about a bookmaker this trustworthy, who provide lots of great football betting odds as well as additional offers.

Website #7 for Football – LVbet

A wide betting market is essential for today's punters and LVbet offers just this. You can also contact a very responsive live chat if you have queries, which is very useful in our opinion. Football fans will appreciate this bookie for the number of leagues and teams on offer.

Website #8 for Football – 10Bet

A good licence always means you can trust a bookie and 10Bet is one such example. They back this up with good customer support and even a great mobile experience. Lots of sports markets allow the football experience to be the best it can be, so it is perfect to enjoy gambling on the world's favourite sport.

Website #9 for Football – Mobilewins

A simple-to-use website means that many punters can get using this right away. There are new promotions for sports every month, meaning that often it can result in football fans being rewarded! This is a good simple site that doesn't require too much hard work to use.
Popular football tournaments to bet on
You'll now find out all about the best football tournaments to bet on, which will allow you to jump on the hype train with all the other football fans.
UEFA Champions League
One of the most popular football tournaments. This involves the top champion teams of every European league battling it out for the crown jewel that is the Champions League. The best European teams will play against teams from other leagues in this competition, which makes it very exciting for the quality on offer.
Europa League
A parallel to the Champions League, this is the second-tier European competition and gives more chances to teams of lower calibre who have just missed out on the top places. This is also a popular league thanks to the bizarre match-ups the fixtures can sometimes result in.
FIFA World Cup
Now, who doesn't know about the World Cup? This involves the top national teams from around the world battling it out for the honour that is lifting the most prestigious trophy in the sport. Everyone comes together when it's World Cup time, even many non-football fans!
Premier League
Of course, the so-called 'best league in the world' is on this list. This is the top-flight of the English clubs, which includes top sides like Manchester United, Chelsea, and Arsenal. Always a dynamic and exciting league.
La Liga
The top flight of Spanish football, this is one of the top leagues in the world, including many great teams such as Barcelona, Real Madrid, and other sides with a rich history that ply their trade here. The betting is good fun as it involves some of the best players in the world and even entertaining scores, plus styles of play.
Serie A
Another rather dynamic league that has always been among the best in the world. The Italian's top flight can prove to be a bettor's favourite as many big match-ups are had every week, with several big teams fighting for the top spots of this competitive league.
Top 5 new Football betting sites
The newest football betting sites are looking to draw you with the latest innovations and possibilities for your betting ventures. Read up here, as we bring you some of the most recent top football betting sites.
#1 New Football betting site – Vbet

An official partner of AS Monaco, Vbet looks to be a trustworthy and good bookmaker when it comes to betting on football. They accept eight currencies and even have around 11 withdrawal options, which makes claiming your winnings easy.

#2 New Football betting site – Unibet

In-play betting on football is absolutely everything. Here at Unibet, you will find the best of live betting, whilst also experiencing a great, user-friendly website. The applications are also on offer to mobile punters, meaning you have an optimised app at your disposal.

#3 New Football betting site – Bons

Applications on the phone paired with great support are extensive for a new bookmaker, so Bons will give you the full package from the get-go. Football fans will enjoy the sleek design whilst betting on their favourite football sides!

#4 New Football betting site – 1xBet

A very fast registration will have football punters betting on their sport in absolutely no time. You can experience higher-than-average odds whilst enjoying the many depositing options, making it ever so easy to top your account up.

#5 New Football betting site – Paripesa

A player chat is available with Paripesa and we know that football fanatics tend to enjoy chatting about their sport. Paripesa not only offers this but it is extremely easy to register and get right into the discussion then bet on football matches.
Always check bookmakers for the best Football odds
Whenever you're in the mood for some tasty football odds, you should take a look at our lists of football betting sites and have a little bit of a search for what you deserve – nothing but the best!
Bookmaker's margin for the top football leagues

Premier League
La Liga
UEFA Champions League
Europa League
Serie A
5.6%
5.11%
6.97%
6.48%
4.44%
6.22%
6.2%
6.12%
5.98%
5.91%
6.94%
7.13%
4.87%
5.25%
6.11%
6.52%
7.1%
7.19%
7.67%
7.16%
5.53%
5.76%
5.75%
5.85%
5.92%
Main Pros and Cons if you choose football to make online bets: Promotions at Football Betting Websites and more
Football is the most popular sport in online betting sites and because of that many people prefer to bet on it. Let's check some of the main pros and cons of going to New Football Betting Sites to wager on this sport.
Advantages
Every bookmaker provides football betting
Great variety of leagues and competitions to bet on
Football is the sport with the most betting markets and lines
Prop bets and also future bets are common to find
Easy to find special football promos to enjoy
Many Football live betting sites offer live streaming of matches
There are many stats available to help you choose your bet
Limitations
Odds may not be the best
It may be difficult to choose a match to bet with so many options available