Best Betting Sites in Thailand
As in much of the world, sports betting in Thailand is a very popular activity. It is loved by the local population, especially the younger ones. In this review, we will delve a little deeper into this subject, talking about the status of betting and gambling sites in the country, as well as discovering which are the best Thailand betting sites.
Continue with us to learn all that there is to know about this topic and clear up your doubts, whatever they may be.
List of betting companies in Thailand
Found: 10 Bookmakers
Thailand betting sites – the ultimate guide
Thailand betting sites – everything you need to know
This page has all the information you need on the best betting sites available to gamblers in Thailand.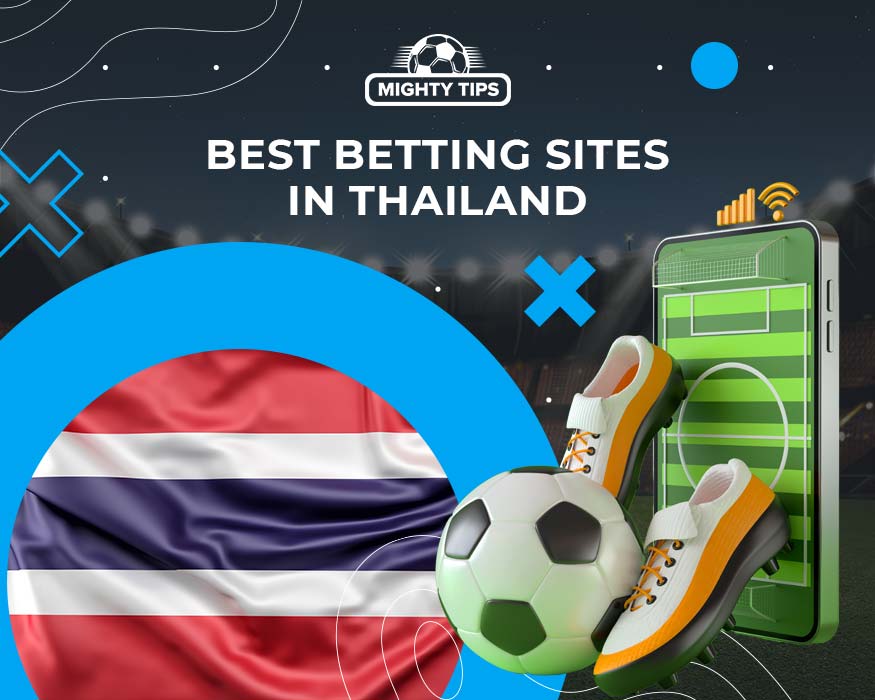 If you are looking for the best online betting experience in Thailand, then you've come to the right site. Our team of sports betting experts knows the industry and has researched the top betting apps.
Read this review, choose the betting site that catches your eye and click the link to get started. You'll receive a welcome bonus for your efforts. You can create an account in just a few minutes then begin betting on your favourite sports and markets.
History of sports betting in Thailand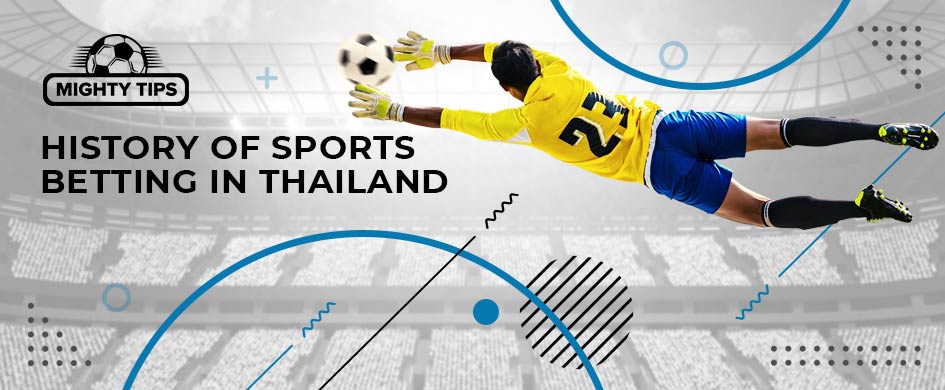 Since the Gambling Act of 1935, gambling in Thailand has been an illegal activity, except for the few things the government has authorized, such as the local lottery. However, that did not stop Thais from taking part in sports betting online, when betting firms arrived in the country.
But that said, the local government is very strict when it comes to illegal bookmakers, as well as the gamblers playing with them. Many sites established within Thailand have been closed down and, as a result, several people have been arrested for illegal gambling. In addition, financial punishment is also applied to those caught carrying out this illegal gambling.
Before the 2014 World Cup, more than a thousand people were arrested for illegal gambling
The fine for being caught making illegal bets is 1,000 THB
Over 60% of the local population has already claimed to place bets online
In Bangkok, horse racing bets are allowed
But more recently, with bookmakers from outside the country offering services to the local population, things are no longer happening the same way. For this reason, many punters in the country choose to bet with foreign bookmakers.
In fact, a large part of the population has already claimed to have an account in one of these bookies, and and regularly place sports bets.
History of sports betting in Korea

| | |
| --- | --- |
| 🌍 Country | Thailand |
| 👌 Language | Thai |
| 💲 Currency | Baht / ฿ |
| ⚽ Popular sports | Football, tennis, box |
| ⚖️ Is betting legal | Yes |
| 🏢 Regulator | Government Lottery Office |
| 🧾 Gambling taxes | Only applies to bookmakers |
| 💳 Most popular payment methods | VISA, Skrill, Bitcoin, Neteller |
The betting sites in other countries:
Mobile betting in Thailand
Currently, some of the top bookies in Thailand offer their users the possibility of betting via mobile devices. And it is certainly fair to say that mobile betting is frequently observed in the country, especially among younger people who are increasingly technologically minded
Among the main options, Bet365 is one of the most commonly used by Thai people. Not far behind is 1XBet, which offers several interesting features for bettors in addition to a great platform. Both sites provide their users with a great experience and top class security, both when making payments and entering their personal information.
Mobile betting in Thailand

| | |
| --- | --- |
| 💯 Available betting features | Live Betting, Live Streaming, Cashout, Accumulator, Betting Builder |
| 🏇 Popular gambling activities | Sports Betting, Lottery, Cockfighting Bets |
| 🗝️ Key information | Sports Betting is not legalised in Thailand |
| 🔣 Most popular types of odds | Decimal |
| 📈 Advantages of Thailand | Though betting is illegal, the area is a 'grey zone', meaning that it is still possible to access offshore bookies using a VPN service. |
| 📉 Disadvantages of Thailand | You may have to use a VPN to access some betting sites |
Our top 5 would be:
1

100% bonus on the first deposit up to 4,000 THB

2

5,000 THB first deposit bonus

3

Welcome bonus 100% up to 100€

4

300% first deposit bonus up to 500 THB + free bonus rebate

5
Find the best betting apps in Thailand here. If you are interested in sports betting in Thailand then you've arrived at the right site. Our team has researched the top apps so you don't have to. This means less time researching and more time backing winners.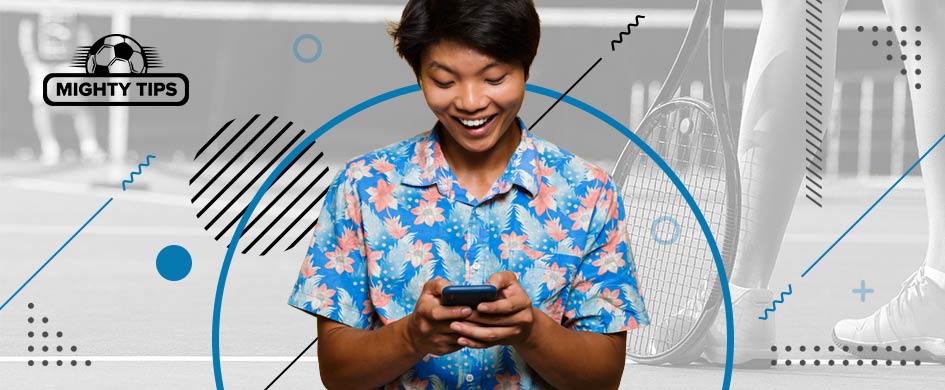 Top 3 Thailand betting apps
Being able to bet directly from your smartphone is very advantageous, especially for younger people who like to do everything practically and quickly. With this in mind, many bookmakers have begun to offer this option.
Seeking to offer the best kind of service possible, some bookies have created betting apps through which both pre-game and in-play bets can be made.
This way, the entire sports betting process becomes much more dynamic. However, it is necessary to choose good apps so that there is no loss of experience quality.
With this in mind, here we have separated the three best betting apps for Thai gamblers. As a result, you won't have to go to the trouble of searching and experimenting with each one to find out which to use.
Hit the Football Jackpot
Good payment method range
Lots of broadcasts monthly
Brilliant range of betting markets
Football jackpot
How to get the most out of your online betting in Thailand? That's easy. Simply click any link on this page to join your favourite bookie to get started with Thailand sports betting. You can then start betting on your top sports and teams.
The most popular sports to bet on in Thailand are football - as is the case in most nations - horse racing and boxing. These sports are covered in detail with the leading betting apps with the top competitions, teams and athletes covered. Although betting on these sports – aside from horse racing – isn't quite legal, it doesn't stop Thai citizens from participating in the activity.
With network coverage being over 99% according to Worldbank, Thailand is primed for some sportsbook action.
Top 5 Bookmakers in Thailand with the greatest bonuses
For those looking for good bonuses and promotions, don't worry - Thailand bookmakers offer plenty of them. Whether they are welcome offers for those who have just registered with the site, or bonuses on certain sports, you will surely find what you are looking for.
Among the most common types of bonus nowadays, are free bets. The main reason they are so highly rated is that both new and old punters have access to them. Not to mention the fact that they allow players to bet without spending money out of their own pocket.
We have chosen 5 bookmakers here that offer their customers good bonuses and promotions.
Is sports betting legal in Thailand?
Sports betting is legal and licensed in Thailand. You can join today.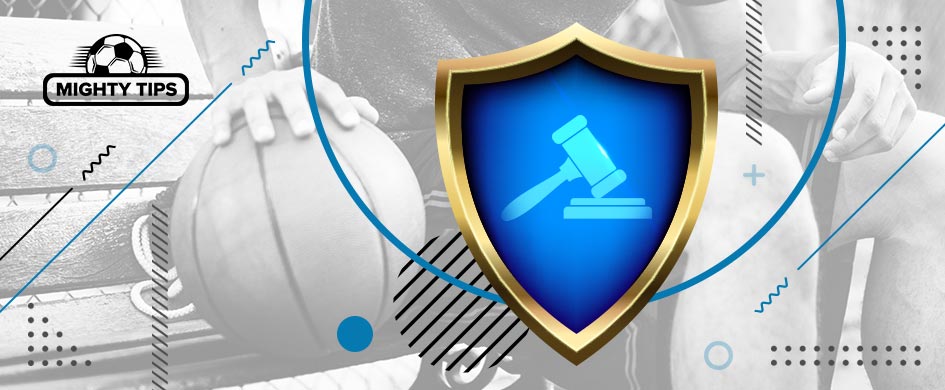 The status of Thailand betting sites online is not good, as they are not actually allowed. In any case, this has not stopped the local population from betting on foreign websites and enjoying their favorite sports.
Among the most popular sports for online betting with the local population, we simply have to talk about two sports: football and golf. As a result, one of the biggest local searches is for football betting sites in Thailand.
Thai people like to bet on most of the different competitions that exist around the world, mainly European ones. English teams are very popular in the country and that is why the Premier League is one of the most common leagues found at Thailand betting sites.
Top 3 legal bookmakers in Thailand
As we mentioned earlier, there are no sportsbooks in Thailand that currently have legal status. However, there are some who, because they have their headquarters outside the country, are considered reasonable options for those who wish to bet online.
When looking for online sportsbooks that really offer security, it is important to know about their credibility. Both by looking for information from other users, and of course, finding out whether or not they have a license. The best options will boast permits from either Curacao, the UK or Malta.
We've picked out 3 of the very best options for you, so that you don't have to stress about finding them yourself:
22Bet
Bet365
1XBet
22bet offers Thailand bettors good odds and betting lines
Arguably the biggest Thailand betting company, 22Bet is perfect not only for those just starting out, but also for more experienced bettors who are looking for higher odds and profits.
Recommended payment methods for Thailand bettors
Regarding this topic, we know that it will vary a lot from person to person. Some prefer more traditional methods, such as physical cards and bank wires. While others prefer options like cryptocurrencies or e-wallets.
The good thing is that you will find a wide variety of options in most bookies in Thailand, so you can choose the one that best suits your needs and tastes. However, we do not recommend a bank wire, because of the extremely long processing time. It can also attract the attention of the local government.
Recommended payment methods for Thailand bettors

| Bookmaker | Visa | MasterCard | Skrill | Neteller |
| --- | --- | --- | --- | --- |
| | 440/880,000 Baht | 440/880,000 Baht | 440/240,000 Baht | 440/240,000 Baht |
| | 440/880,000 Baht | 440/880,000 Baht | 440/240,000 Baht | 440/240,000 Baht |
| | 440/880,000 Baht | 440/880,000 Baht | 440/240,000 Baht | 440/240,000 Baht |
Among the main methods, we always give preference to: