Best Betting Sites in the United Arab Emirates (UAE)
Many of the leading online sportsbooks target players in the United Arab Emirates, knowing they love to bet on the biggest horse races and sporting events from across the globe. But which bookie can you trust? Our team of experts analyse the top online betting sites in UAE and report back with our findings. We have done the hard work so you don't have to.
List of UAE betting sites
Found: 16 Bookmakers
UAE sports betting - the ultimate guide
Sports betting in UAE - Everything you need to know
Is betting legal in UAE? This article tells you everything you need to know before betting on sports.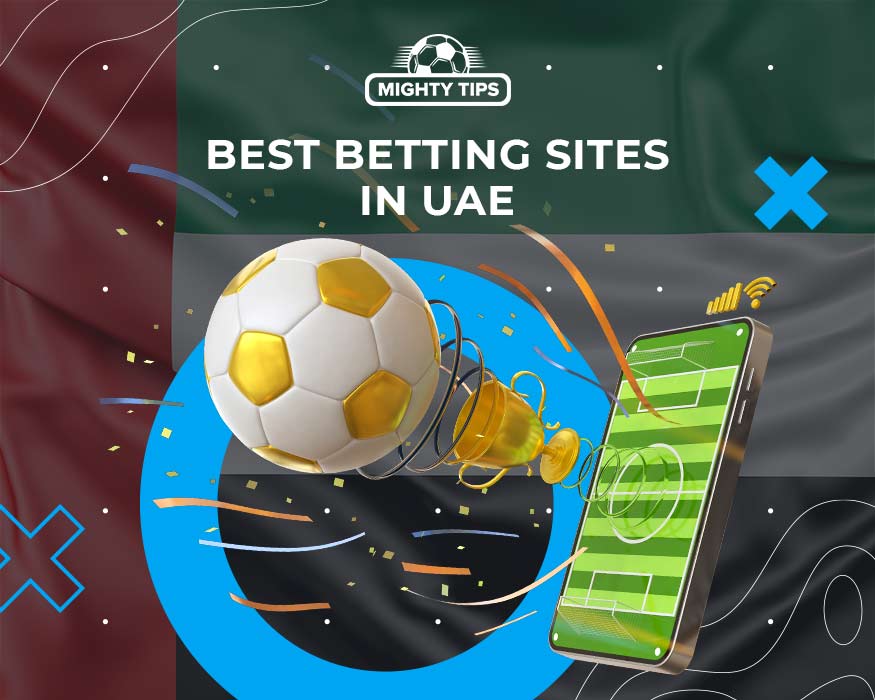 What are the standout UAE betting sites and how do you secure a welcome bonus free bet? In this article, you'll discover the findings of our expert review team who have spent many hours researching the industry. We know what's available, the promotions worth working towards, which site has the greatest coverage in terms of sports and markets. We also publish the best site in UAE that offers customers the most generous odds.
The aim of our content writers is to give you all the information they need on the betting sites in UAE and the steps to creating an account. We even explain which bookies are giving new customers a welcome bonus free bet and how you can get your hands on a bonus today. Read on as we cover everything from cricket betting in UAE to racing.
The aim of this article is to give you all the information you need to make an informed and sensible decision on which betting websites in UAE deserve your custom. Read on as we guide you through our findings.
What you need to know about betting in UAE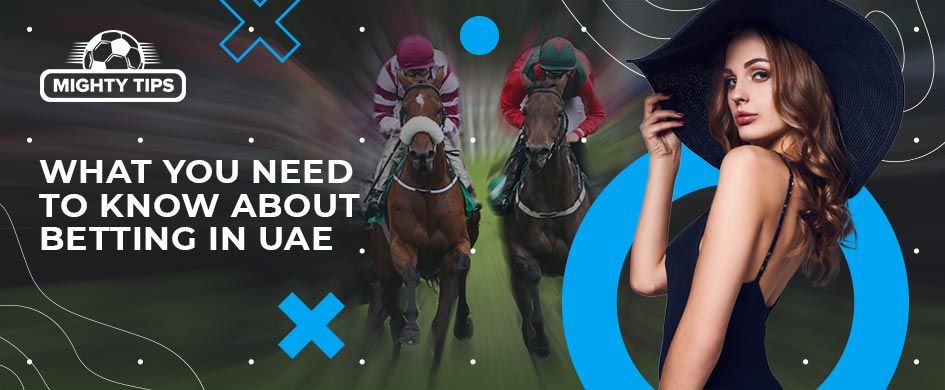 What are the rules and legality regarding betting in UAE? It's not as straightforward as in some other regions but it is possible for residents and visitors to gamble on their favourite sports in an unofficial capacity. This article explains how you can enjoy online betting in the UAE.
What are the rules regarding betting in the UAE? UAE is an Islamic country, which means that all sorts of gambling are strictly prohibited.
However, residents and visitors to the region can still place bets on horse races and other major sporting events, provided that they keep silent about it. They do this by registering for an online betting account with the top bookmakers worldwide, then adding cash with an e-wallet and placing bets.
Many bookmakers nowadays accept bettors from UAE at their own risk.
The most popular UAE sports betting sites are overseas bookmakers
The majority of sports bets are placed using mobile apps
Horse racing is the most popular sport to bet on
UAE is the home of the richest horse race in the world
As online betting in Dubai isn't regulated or licensed it's important to bet with a sportsbook you know and can trust. You want to avoid the many dangers and pitfalls of online gambling by wagering using a bookie that has your best interests at heart.
The most popular online sports betting in Dubai is done on horse racing using mobile apps that can be downloaded to Android and iOS devices. This takes just a few seconds to do, and bettors receive a welcome bonus free bet when they create an account and make their first bet.
The biggest online sports betting in Dubai apps are accepting new players today and handing out free bets. Don't miss your share.
What you need to know about betting in UAE

| | |
| --- | --- |
| 🌍 Country | UAE |
| 👌 Language | Arabic |
| 💲 Currency | د.إ (Emirati dirham) |
| ⚽ Popular sports | Horce rasing, football, greyhound, tennis, boxing |
| ⚖️ Is Betting Legal | No |
| 🏢 Regulator | No |
| 🧾 Gambling taxes | No |
| 💳 Most popular payment methods | EcoPayz, Much Better, Paysafecard, Neteller |
More bets are placed on mobile devices than desktop computers. That's because betting on your smartphone is fast, convenient and easy.
Download the mobile app of your chosen bookmaker, and you can bet from anywhere. You are in complete control of how you bet, where you bet and what you bet on.
Mobile betting in OAE

| | |
| --- | --- |
| 💯 Available betting features | Live betting, Live streaming, Cashout, Accumulator, Bet builder |
| 🏇 Popular gambling activities | Sports Betting, Online Casino, Horse Racing |
| 🗝️ Key information | Because it is an Islamic country, all forms of gambling are illegal. |
| 🔣 Most popular types of odds | Decimal |
| 📈 Advantages of UAE | It is possible to bet on Horse Racing using raffles. |
| 📉 Disadvantages of UAE | Online betting is illegal and gambling organisers and players might receive fines and imprisonment. |
If you have a reliable Wi-Fi connection, you can gamble on your favourite sports from anywhere in the country. Log in with the touch of your screen, deposit funds instantly and bet pre-match or in-play. Mobile gambling is ideally suited to those gambling on the go. Most sportsbooks offer apps, but not all are equal. How do you ensure you are getting a reliable and modern mobile app? Simply choose from the list below.
1

100% welcome bonus up to €200

2

Welcome Bonus 100% up to $100

3

4

5

1st deposit bonus +130% up to 380 AED with promo code PARI30
You can bet using any licensed overseas bookmaker, including each bookie listed on this page. Simply click any link to your chosen bookie to create an account and start betting. You'll even land a welcome bonus free bet for your efforts.
888sport - gamble with an online betting giant
10bet - click to join this legal bookie
1xbet - bet on sports legally today
Rabona - enjoy this legal and licensed online sportsbook
Winabet365 - create an account and bet on sports now
Top 3 betting apps in UAE
It is necessary to reinforce, once again, that online betting – and any other type of gambling – is prohibited within the UAE. However, there are several foreign companies that offer services to the local public and many of them have not only great websites but also great betting apps.
Here, we separate three of the best apps for sports betting today.
Great Odds + Worldwide Reputation
Fast and easy registration
Simple and easy to use
Great odds
Excellent reputation
Top 5 bookmakers with the greatest bonuses
This is the most exciting section of our review. Below you'll find a list of the top five bookmakers with the greatest bonuses. These sportsbooks offer new customers welcome promotion free bets. You can stick to your favourite bookie and open an account to land the free bet or spread your interest across multiple sites.
1xbet - bet on horse racing and sports today
10bet - click now to sign up and land a free bet
Rabona - simply click the link to create an account and get a free bet
888sport - your free bet welcome bonus is just a click away
Winabet365 - create an account in minutes and enjoy the free bet
1xbet has wide betting lines for bettors in UAE
1xbet is an ambitious online sportsbook that offers new players a welcome bonus free bet. You can claim yours today. Create an account with 1xbet for quick free bet release, a big welcome bonus and big win off free bet.
Recommended payment methods
The leading bookmakers have a wide range of payment methods available, and in this section, we pick out the best of them. Each payment method is fast, secure and user-friendly, giving instant access to deposits.
Recommended payment methods in OAE
Bookmaker
Neteller
Paysafecard
Much Better
EcoPayz
888Sport
50/25,000
Dirham
50/25,000
Dirham
50/25,000
Dirham
50/25,000
Dirham
1xbet
50/25,000
Dirham
50/25,000
Dirham
50/25,000
Dirham
50/25,000
Dirham
10bet
50/25,000
Dirham
50/25,000
Dirham
50/25,000
Dirham
50/25,000
Dirham