Best Betting Sites in Estonia
The history of sports betting is long and complex throughout the world, but today we're going to dive into its dynamics and show you the top bookmakers available. You can find a list of online bookies that are completely dependable, licensed, and regulated by recognised gambling authorities. Let's get our Estonian gambling reviews started!
List of Estonia betting sites
Found: 4 Bookmakers
Estonia Online Sports Betting – The Ultimate Guide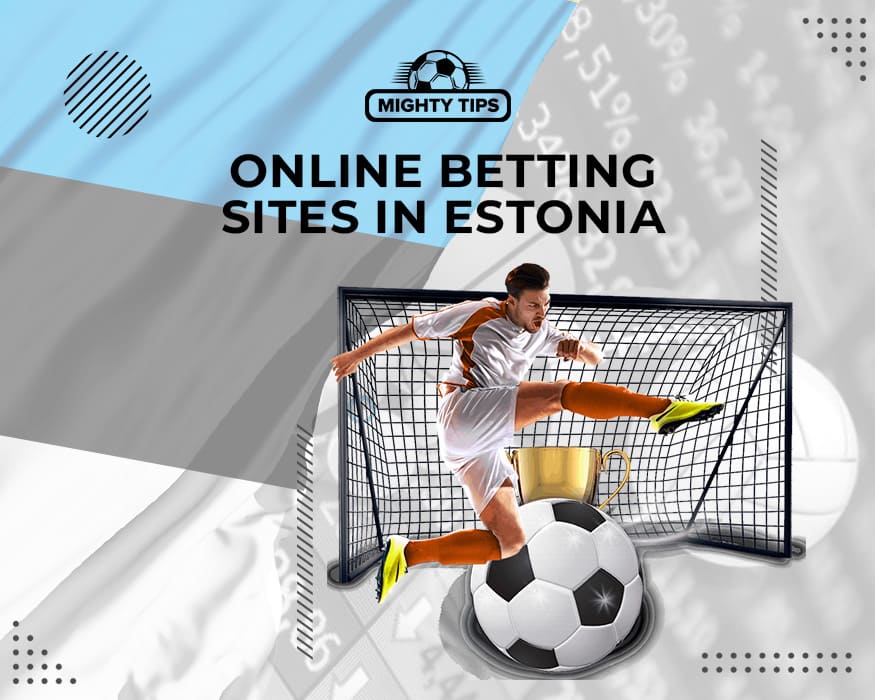 You can read the complete guide to Estonian online gambling on this page, along with the most important information that a gambler in Estonia needs to know. Here, we'll provide you with a list of online bookies that are completely safe and fun to use. You'll also discover the criteria and main factors we pay attention to when we rate the best bookmakers, including the incentives available to Honduran bettors, the accepted payment options, and other intriguing details, such as the most popular sports and the evolution of sports betting in Estonia.
History of sports betting in Estonia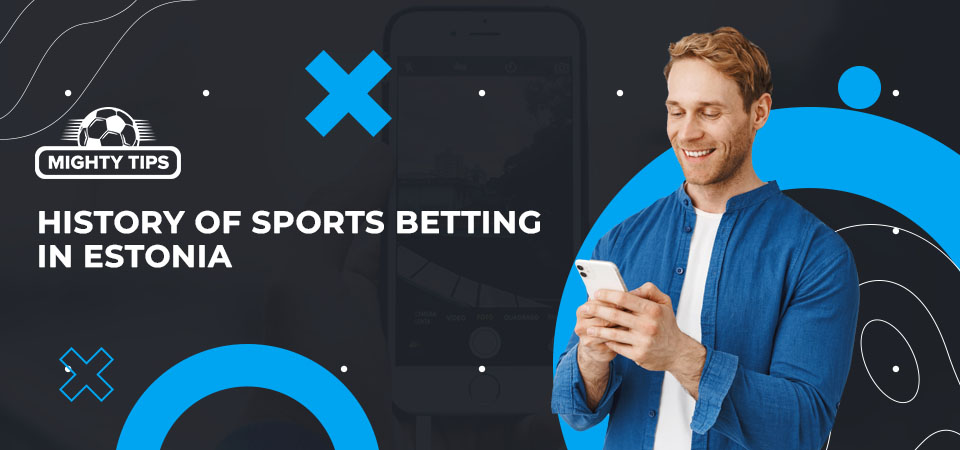 Estonia is a country where gambling is a relatively new tradition. All forms of gambling were outlawed and restricted when it was a part of the USSR. Despite the fact that a few casinos were still operating, the actual and successful history began in 1994 and 1995 when the government passed the first 1994 Lottery Act and the first 1995 Gaming Act.
You must be at least 21 years old to enter both offline and online casinos, as well as to go to betting sites and place bets.
Viewing sitemaps or getting a basic user experience, such as by scrolling through the betting resources pages, is possible anyway but you won't be able to gamble and use betting tactics unless you're 21+ for sure.
Otherwise, it is illegal according to the law. Let's look at four intriguing facts regarding gambling in general and online betting in particular in Estonia.
Interesting facts:
In 2010, the first local gaming websites received their licenses.
Basketball, cricket, cycling, and football are the most widely preferred sports for online betting in Estonia.
While businesses are required to pay a 5% tax on their earnings, bettors do not pay taxes.
Among Estonians, credit cards are the most widely used form of payment.
Let's now analyse the table and answer the key questions that might be running through your mind concerning gambling in Estonia in general, popular competition types, tax topics, currency matters, and more.
See how well we expand our borders and discover more about online betting in Estonia

| | |
| --- | --- |
| 🌍 Country | Estonia |
| 👌 Language | Estonian |
| 💲 Currency | Euro |
| ⚽ Popular sports | Basketball, football, cycling, cricket |
| ⚖️ Is betting legal | Yes |
| 🏢 Regulator | The Estonian Tax and Customs Board |
| 🧾 Gambling taxes | 5% |
| 💳 Most popular payment methods | PayPal, WireCard, Visa, MasterCard, Skrill |
Main gambling laws in Estonia and all about them
The first Lottery Act of 1994 and the first Gambling Act of 1995
A topic that may be most of interest when intending to gamble in Estonia is coverage of the main gambling laws. In this case, we must say that the Gambling Act of 1995, which followed the Lotteries Act of 1994, make up the two primary pieces of law. These two actions quickly proved to be insufficient as a result of the gaming industry's rapid technological advances. Online gambling services in particular were still left unregulated.
Four categories of gambling were introduced by the Gambling Act of 1995: totalisators, betting, games of skill, and games of chance. According to this Act, all operators must have an activity license and an operating permit in order to provide gambling services. All forms of gambling required the obtaining of individual activity licenses, which were valid for 10 years.
The purpose of the 5-year operation permit was to identify the location of the gaming establishment. Applicants whose license applications were denied could appeal their cases in the administrative court.
The Gambling Act of 2008
The most recent Gambling Act was approved in 2008 and went into effect at the beginning of 2009.
The two prior acts were replaced by the new gambling act, although the majority of the fundamental principles were left unchanged. The new Act specifically refers to the four types of gambling listed in the Gambling Act of 1995 as the principal categories of gambling. Truth be told, to legally provide gambling services, it is still necessary to get an activity license and an operation permit for accessibility.
The Estonian Tax and Customs Board is now in charge of issuing activity licenses and operational permits for gaming web traffic institutions and lotteries.
Top-5 betting sites in Estonia
It goes without saying that you need to find a reputable website to start placing sports bets in Estonia. The nicest part of this is that you can let us handle it and stop worrying about it. We've collected everything you need to know about the top betting sites in Estonia. You'll discover what makes them unique and why the gambling industry finds them so appealing.
Website #1 in Estonia – MegaPari

The second betting site in our bookmaker category listing that you can trust, MegaPari was established in 2019 and has been using a Curacao license ever since. You can place your wagers on more than 60,000 pre-match events each month and more than 1,000 live events each day with the MegaPari bookmaker.

Website #2 in Estonia – PariPesa

PariPesa is the fourth-ranked betting website in our review. It provides round-the-clock customer service, a wide range of rewards and promotions, and a massive number of sporting events, particularly for cricket. One piece of advice: check out this reputable bookmaker with a Curacao license as it is a reliable option for betting in Estonia and trialing different betting formats.

Website #3 in Estonia – Unibet

Unibet, a popular bookmaker in Estonia, was founded in 1997 and debuted in the online gambling market in 1999. It holds a number of licenses, including those issued by the regulatory organisations of Malta, Gibraltar, Estonia, and the UKGC. Go through the event selection of more than 10,000 events available each month and place a wager on your preferred sports.

Website #4 in Estonia – TonyBet

In 2011, TonyBet was established and received gaming licenses in the UK and Estonia. When you register on the site, you can access a wide range of betting markets, a large library of pre-match and live events, competitive odds, and alluring bonus offers, including exclusive VIP incentives for both the sports and casino areas.

Website #5 in Estonia – LiliBet

Since 2019, the Lilibet betting website has operated under reputable Maltese and Curacao licenses. With no problem, you can easily enjoy placing wagers on more than 30 different sports with this online sportsbook, including both pre-match and live games with an average 94% payout.
How we test & review Estonia betting sites
Since we value our reputation and want to provide our readers with the best gambling experience, it goes without saying that we must put significant research in when picking out and then recommending bookies. Let's talk more about the criteria and features we consider while evaluating sportsbook platforms in Estonia.
Odds

You should always check the odds to see whether they are favourable enough to provide you with a better chance of winning cash prizes when you bet on sports on dozens of Estonian betting platforms. Checking the odds at bookmaker websites is simply one of the basics.

Mobile compatibility

It's preferable if the bookmakers we recommend have their own sportsbook apps or at least mobile website versions because mobile-optimised bookies are becoming more and more popular every single day. We run a mobile-friendly test every time we focus on one bookie or another.

Available payment options

We also monitor the list of available banking platforms that let you make cash-in and cash-out transactions. It's advantageous if customers have a variety of options and trusted payment methods are easily accessible.

Bonuses and promotions

Of course, how could we as regular humans ignore the bonuses section? We always review the available deals to see if there are any welcome bonuses, VIP programs, competitions, or other alluring gifts and benefits. Besides, getting bonuses and taking advantage of them seems like one of the nice strategies.

Bet types

The variety of bet types is the next aspect to mention; one of our key goals is to see how many betting options are available so that the target audience, both beginners and gambling experts, can have a limitless selection of betting techniques to make various decisions and avoid getting bored quickly at all times.

Support work quality

It is our responsibility to check the quality of the customer support service work and the variety of contact options offered by the expert team. Bookmakers typically provide corporate emails, live chats, and occasionally phone support to get you the help you need and updates on your issues.

Trustworthiness

We want to give you the chance to play in a secure environment, so one of the most crucial things we look for when evaluating bookies in Estonia is their compliance with laws and regulations. This definitely affects the final ranking and our overall impression of the betting brand.
3 best betting apps in Estonia
We promised to provide the top betting mobile apps in Estonia so you have an opportunity to choose the one you like. We care about your gambling user experience, so let's discuss their significant characteristics and come up with details of their most crucial features.
#1 Estonia betting app – Unibet

Unibet is one of the biggest betting sites in Estonia, both for mobile and desktop gambling. You can download apps for Android and iOS to your devices, which will provide you with high-quality performance, nice design, simple navigation, and the chance to place bets on more than 40 different sports.

#2 Estonia betting app – TonyBet

TonyBet was founded in 2011 under the authority of gaming licenses from the UK and Estonia. As soon as you sign up with this sportsbook, you'll have access to all betting markets, a huge collection of current and upcoming events, and a secure environment. Make sure your device has enough storage before downloading the TonyBet iOS or Android apps from your phone store and you'll be fine.

#3 Estonia betting app – MegaPari

On their personal computers, tablets, and cellphones, Estonian gamblers can use the convenient bookmaker platform MegaPari. You can use specific MegaPari mobile applications for Android and iOS smartphones. But if you have a Windows phone, you can just use your mobile browser; the site will work fine and adapt to the screen of your device.
The most passionate gamblers who are more attracted to spontaneous actions are drawn to live betting because they must make their final choice as soon as the event begins. Interesting, right? Plus, it really helps to hone analysis skills and to carefully observe and estimate the situation on the field. At this point, we want you to check out which sports are most frequently bet on when gambling on live betting sites in Estonia.
Popular sports types for online betting in Estonia
If you're a punter who searches for a fun sport to wager on, don't stress over it! If you're still unsure, you can just look at our checklist of sports that Estonian gamblers find to be the most popular. There's a good chance you'll find something you like on our web pages.
Basketball: FIBA EuroBasket
Basketball is quite popular among gamblers since it is known for being a bit predictable. It will be simple for you to forecast the result of the game and make some money if you have enough knowledge and a clear understanding of the situation. So, when Estonian punters look for an event to bet on, they usually end up wagering on FIBA EuroBasket competitor matches.
Cricket: Estonian Cricket League
Even though they may not be experts, it is common to see regular people playing cricket on the streets. The fact that cricket is simple to learn explains why so many people like playing and watching it. The popularity of cricket is increasing every day and online betting reflects this too. You can have fun and receive many opportunities when betting on a variety of cricket leagues, including the local Estonian Cricket League.
Cycling: Tour de France
The fact that cycling is one of the most well-known and well-liked sports for betting in Estonia, including placing wagers on the Tour de France events, may come as a surprise to some people, especially in light of the fact that you can wager different prices on live events in addition to regular tournaments.
Football: UEFA, EURO, World Cups and more
The most watched sport in the world is football, which is also one of the most popular and frequently picked events for wagering. Here, you can try your luck at online football betting, check out football tips, and use your knowledge to try and forecast the result of an event. The coolest thing is that you can choose from a huge range of tournaments, including UEFA, EURO, World Cups, and many others.
How to sign up, verify & place your first bet with an Estonia bookmaker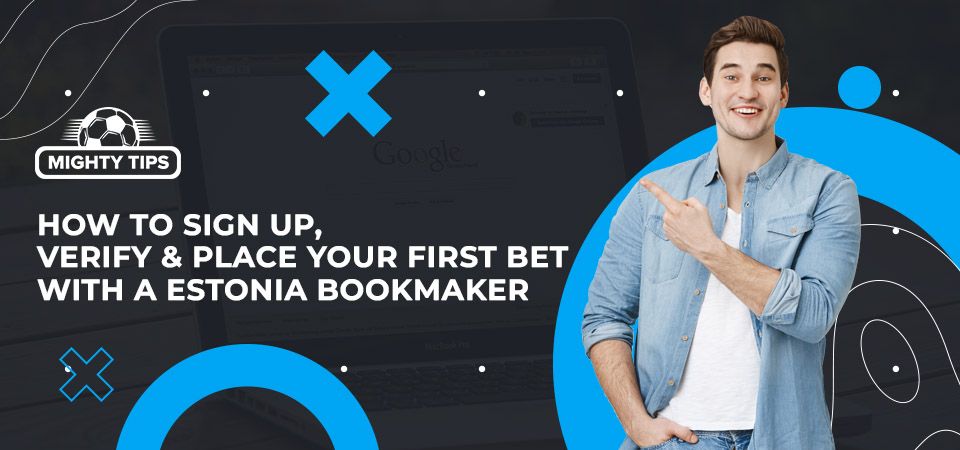 It couldn't be any easier to sign up for one of the top betting sites, validate your account, and place your first wager. Let's work on it together: follow our algorithm and:
Search for the button that says 'Sign Up,' 'Register,' or 'Join.'
Fill in the necessary information as suggested by the instructions on the web pages.
The next step is to confirm your user account. You only need to provide a scan / copy / file / image of an identification document and any further information that may be requested; nothing else is required from you.
Make a deposit into your account with a few clicks, select the game you want to wager on, then be ready to place your wager.
Bonuses and Promotions for Online Betting in Estonia
Each reputable online bookmaker understands how crucial it is to reward clients with bonuses in order to motivate them to stay. Let's analyse the offers that gamblers typically receive and you can find when using search engines or checking out bookmaker social media web pages.
Deposit bonuses
Deposit bonuses will definitely pop up in your search results if you do google analytics on bonuses. Bookmaker platforms typically send you gifts after you make a deposit into your account to let you know that your loyalty is valued. These might include cash rewards, free bets, or other tempting incentives.
Welcome offers
Punters also typically receive free bets as part of welcome bonuses, which are a great start without having to pay extra. Although the offers vary based on the platform, you can also get some cash.
Free bets
Free bets are frequently given out as a part of the welcome deal, as already mentioned. Yet, for individuals who have been betting on a specific platform for a while, they can also turn into a generous promotion. No harm in encouraging clients, right?
Cashback
Simply put, cashback is the ability to get a particular amount of money back. According to the bonus rules of a specific sportsbook, this could be either the entire amount, which is a lot, or a smaller portion.
VIP offers
It sounds like a terrific and encouraging practice to have additional deals and promotions available to VIP Club members so they will want to keep going with a particular bookmaker and gain more success. Do you not agree?
Table with best bookmakers in Estonia
Bookmaker
Offer
Advantages
Registration Link
100% bonus on the first deposit up to €100 & take part in Billionaire's Megarace

Fast access to popular events
Generous welcome bonus
Variety of sports

Get Bonus
100% bonus on the first deposit up to €100

Accepts cryptocurrency
Easy to register
Player chat available

Get Bonus
Welcome bonus €100 for new players

Exciting welcome bonus
Lots of sports and markets
User-friendly website

Get Bonus
100% bonus on the first deposit up to €100

A wide range of sports are available at TonyBet UK
Welcome bonus for new customers
Recurring promotions for existing members

Get Bonus
Welcome bonus 100% up to €500

Has a bet builder
Extensive payment options available
High odds

Get Bonus
Popular payment methods in Estonia
These are the payment options that Estonian gamblers choose the most frequently.