Best Betting Sites in Japan
The most popular sport to bet on in Japan is baseball. Hundreds of bets are placed on the outcome of the biggest games every day.
What are the options available for sports betting in Japan? This article explains it all. Here, our expert team analyses the leading sites and apps, reporting on the best Japan betting sites.
We even give links to help you register for an account and explain the steps to sign up in the quickest possible time, as well as how to get the best welcome bonus available.
List of bookmakers in Japan
Found: 15 Bookmakers
Japan sports betting – The ultimate guide
In this review
Everything you need to know is right here on this page.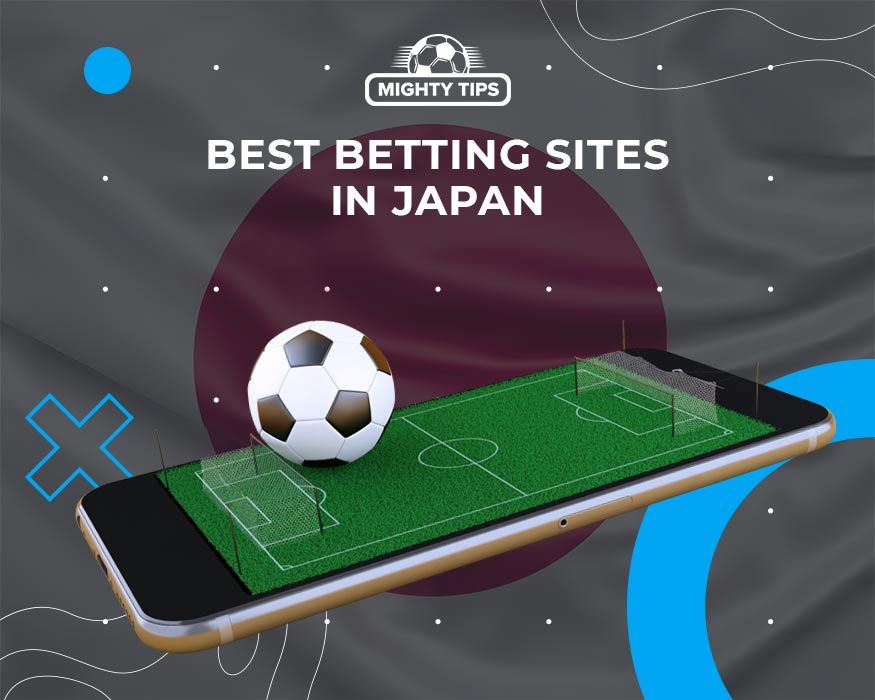 Japan bettors love baseball and many see it as the nation's national sport, despite the top games being played in America. Many Japanese players are involved in the leading baseball competitions overseas. MLB in the US is, by far, the most popular competition for punters in Japan with bets placed on teams and players.
Discover which sites offer the best welcome bonuses, the most generous odds, the broadest range of markets and more.
History of sports betting in Japan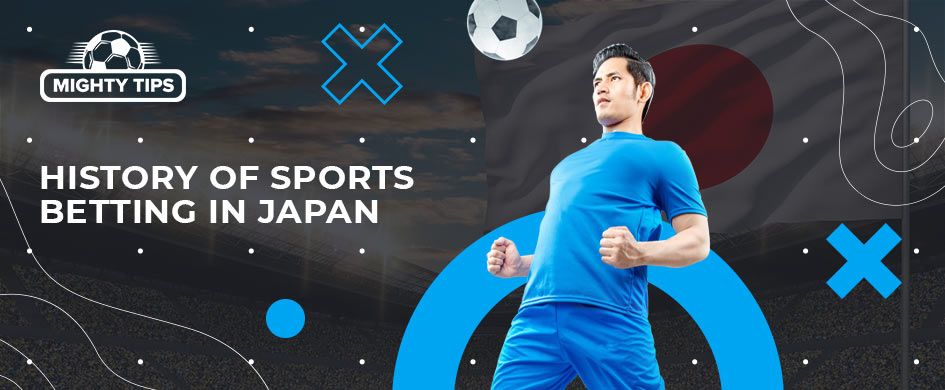 Gambling in Japan has a rich and exciting history. The way betting began isn't too different from the way we understand betting today.
Spectators gathered in numbers to watch sporting events, fights and tests of speed or strength, and wagered cash or goods on the outcome. The most popular betting events were card games played using decks obtained from Westerners when the Portuguese arrived in Japan to spread Christianity.
The rules were quite different from what is followed when you place your stake down at the biggest Japan betting company in modern times. Throughout history, bets were made on an agreement, but often there was nothing in writing or legal. Most betting has been illegal throughout Japanese history. That didn't deter those who wanted to profit from the most prominent events, however. The majority of bets were placed at unlawful bookmakers.
The earliest recorded betting in Japan was on card games
The arrival of the Portuguese in Japan in 1549 saw betting become more popular
Private gambling on cards games was banned in 1633
Betting on various sports has slowly become legal since 1907
As you can imagine, without the top bookies in Japan to oversee these wagers, the results were often in dispute and led to trouble. The criminal code was established in Japan in 1907, and sports betting has since become legal, enjoyed by millions across the country.
Bets are placed at the best Japan bookmakers and online using websites and mobile apps.
Table about sports betting in Japan

| | |
| --- | --- |
| 🌍 Country | Japan |
| 👌 Language | Japanese |
| 💲 Currency | Japanese yen |
| ⚽ Popular sports | Baseball, Football, Tennis and Golf |
| ⚖️ Is betting legal | Yes |
| 🏢 Regulator | No designated gambling authority |
| 🧾 Gambling taxes | Absent |
| 💳 Most popular payment methods | AstroPay, Bitcoin, MuchBetter, Bank transfer |
Japan sports betting has changed over the years, especially in the last decade. First bettors moved from gambling in land-based betting shops and bookmakers to wagering at home using their desktop computers. The emphasis of punters then switched to the convenience offered by betting using mobile apps.
The ability to download apps to an Android and iOS device and place bets has proven an instant hit. No longer are gamblers tied to their laptops. This has resulted in a surge in the number of sports bets placed in Japan.
The top Japan betting sites were installed on millions of devices, allowing users to gamble on what they wanted when they wanted, putting the bettor in complete control.
To enjoy gambling on the most popular sports, including football, punters must be using one of the best football betting sites in Japan. These apps give you access to the best odds, generous bonuses and more ways to bet on your favourite teams.
Table about Mobile betting in Japan

| | |
| --- | --- |
| 💯 Available betting features | Live betting, Live streaming, Cashout, Accumulator, Bet builder |
| 🏇 Popular gambling activities | TOTO, Slot Machines, Sports Betting, Casino, Lottery |
| 🗝️ Key information | Only specific forms of sports betting are allowed and regulated. |
| 🔣 Most popular types of odds | Decimal |
| 📈 Advantages of Japan | There are no reports of online gambling restrictions. |
| 📉 Disadvantages of Japan | Winnings from gambling in Japan are listed as income; the limit is 500,000 ¥. |
Below, you'll find our list of the leading sportsbooks in Japan with user-friendly mobile apps. There are also details of the welcome bonus free bets available to users.
👇Simply click the bookmaker that catches your eye to get your free bet👇
1

Welcome Bonus up to 16,000 JPY

T&C apply. Gamble Responsibly 18+

2

Welcome Bonus 100% up to €100

T&C apply. Gamble Responsibly 18+

3

100% bonus on the first deposit up to 12,500 JPY

T&C apply. Gamble Responsibly 18+

4

Welcome Bonus 100% up to 50,000 JPY

T&C apply. Gamble Responsibly 18+

5

T&C apply. Gamble Responsibly 18+
Being an extremely technology-savvy country, it is clear that the Japanese are always looking for ways to use their smartphones to carry out everyday activities.
With the betting apps, you can track your favourite sports, place your bets, deposit and withdraw your money, and much more. Here are some of the best app options on the betting market.
User Friendly Bookmaker
100% first deposit
Extremely fast login and registration
Simple and easy to use
Great odds
T&C apply. Gamble Responsibly 18+
Claim World-Class Bonuses!
Big reputation
Live-streaming services
Great welcome offers
Lots of popular payment methods available
T&C apply. Gamble Responsibly 18+
The popularity of online betting continues to grow in Japan. Indeed, the online sports betting industry is more competitive now than ever before, but that's great news for bettors. You have a choice when it comes to which bookmaker to gamble with.
All of the legal betting apps in Japan have free bet welcome bonuses for new players. You can stick to one bookie and use their free bet or choose to sign up with a selection of your favourite betting sites and collect all the welcome bonuses.
Top 4 bookmakers in Japan with the greatest bonuses
This will be the most exciting section of our review of the leading bookies in Japan for many readers. Here, we detail our findings of the best sites and apps in Japan with the most generous bonuses. These deals are ready for you today. Click any link below to secure your free bet.
To get your bonus, all you must do is register for an online betting account with your chosen sportsbook then place a bet on a sport of your choice. Your free bet will then be added to your account balance and you can use it on football, racing, or any other popular sports events.
Betfred
Betvictor
Bet-at-home
Mr. Play
Bet365 offers a deposit bonus for Japanese bettors
Open an account at Bet365 before making your first deposit and bet. You will then receive your new customer welcome bonus free bet. This promo can be used to gamble on any sports market covered by Bet365. The value of your first deposit and bet will equal your free bet. Terms and conditions apply to this promotion, and we advise reading these in full.
T&C apply. Gamble Responsibly 18+
Top 3 legal bookmakers in Japan
When betting on sports in Japan, you must gamble with a legal sportsbook that is licensed and regulated. There are many options in the country, but not all sites are regulated. To keep yourself safe, we advise only betting with the bookmakers mentioned on this page. Our team of experts has researched each bookmaker and studied the current status of their gambling license.
Choose your favourite legal bookmaker from the list below and click to open an account, and release your new player welcome bonus.
Recommended payment methods of Japan bettors
Each bookmaker listed in our review offers customers options for depositing cash to their betting account and withdrawing winnings.
You can instantly add funds to your account and bet without delay. Winnings can be sent back to a bank account in just a few clicks. Each payment option is protected by the latest online security measures, including an encryption service that ensures your sensitive information is never seen by another person.
Below are some of the payment options available:
Table about Recommended payment methods of Japan bettors

| Bookmaker | VISA | MasterCard | PayPal | Neteller |
| --- | --- | --- | --- | --- |
| Bet365 | ¥667 / ¥2,666,910 | ¥667 / ¥2,666,910 | ¥667 / ¥733,400 | ¥667 / ¥733,400 |
| Betfred | ¥667 / ¥2,666,910 | ¥667 / ¥2,666,910 | ¥667 / ¥733,400 | ¥667 / ¥733,400 |
| William Hill | ¥667 / ¥2,666,910 | ¥667 / ¥2,666,910 | ¥667 / ¥733,400 | ¥667 / ¥733,400 |