22bet Website Problems: Up, Down, and Sideways
advantages
Withdrawals: 65 methods / up to 15 min transactions (except for Visa, Mastercard)

TOP 5 in industry by betting market variety

Live broadcasts over 30,000 matches per month

Football Jackpot available
This article was last updated:
This is an article about possible problems that you may encounter at the 22bet's website. If you are interested in the bookmaker, you can read our full review.
Here you will find possible solutions for the following cases:
22bet in inaccessible;

22bet is slow;

Security error;

Login error.
I cannot access 22bet.com. Is it down?
You can experience problems when connecting to 22bet.com for various reasons. Here are the most common ones:
Reason 1: Internet connection. Check your connection, try restarting your browser and/or router. Visit other websites to find if the problem is limited to 22bet. If your Internet connection is fine, you can use resources like Downforeveryoneorjustme

 to check the status of the website;

Reason 2: Device problem. Try accessing 22bet from a different device. If you have two devices, you can also try logging in from one of them in your network, and one of them in another network to also test the first reason;

Reason 3: Date and time settings. Check if your date and time are set up correctly since some websites refuse access to those devices that display these incorrectly;

Reason 4: The "

This website is not available in your country

" warning means that you won't be able to gamble at 22bet under the banner of your own country because the gambling site does not hold the required local license. We in no way endorse breaking laws and therefore cannot advise you to use proxy server software like HolaVPN, Windscribe, TunnelBear or suchlike.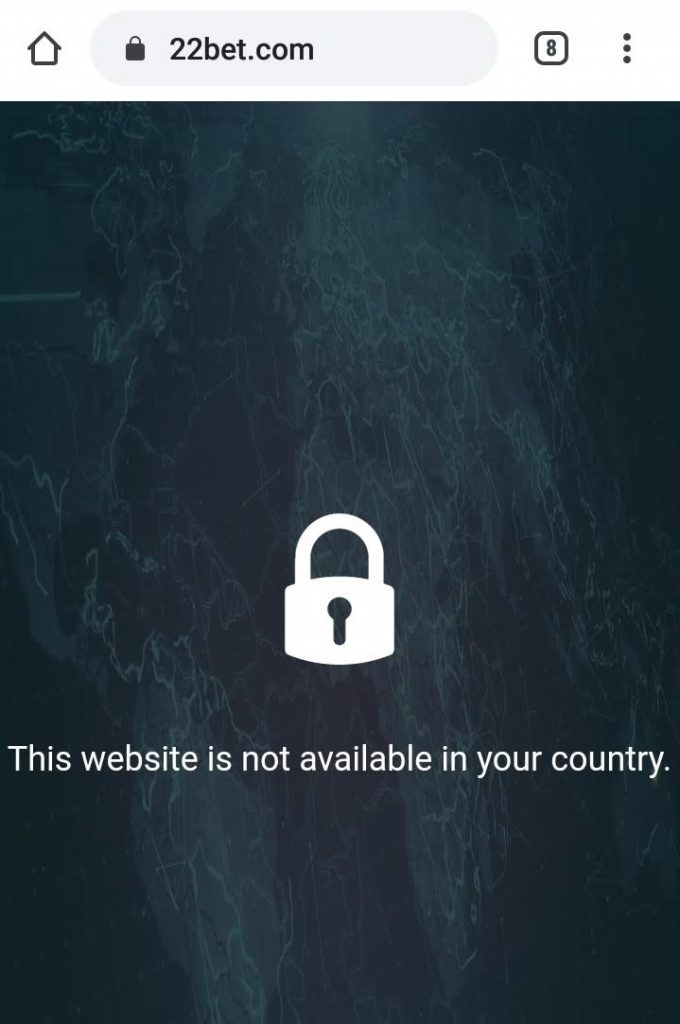 Keep in mind that proxy server software may be a cause of the next problem. Which brings us to….
The 22bet website is slow
Slow-loading pages and long response times for clicks usually mean internet problems on someone's end, be it limited server capability server-side or a local bandwidth drop. Aside from waiting, there is not much you can do on your end.
Try restarting your browser/app/computer/router. If you are on the mobile Internet somewhere, maybe it is this particular sector's coverage that's at fault. In this case, wait until you get into another sector.
If you are using a VPN (virtual private network) software for proxy servers to access the website, then the software can be the cause of the problem. Most of these programs have either limited bandwidth or limited access to servers in exchange for free use. Paid servers should work fine, but can still be a cause of some slowdown.
If you are positively sure that long response times come from the bookmaker's side, you can contact support service and inform them of the problem.
The website is not secure!
As we have reviewed in the article on security, 22bet has an SSL Certificate and is supposed to be recognized as a secure website. There are, however, some situations that might lead to that problem:
User entered an incorrect address and got to the wrong website that tries to imitate 22bet;

22bet's SSL certificate has expired;

The viewed page contains non-secure links or pictures
These are the possibilities that you can realistically encounter.

Once again, do not hesitate to contact customer service in case of any question related to the security.
I am getting a login error!
"Incorrect username or password!" does not require much explanation - just enter your login and password again. If you've forgotten your password you can renew it by choosing the appropriate option in the login screen. There is no option to restore your username since it consists of your e-mail but if you've written down your ID number (like we've recommended in the registration guide), you can use that number instead to log in and look for your entered e-mail in the personal profile.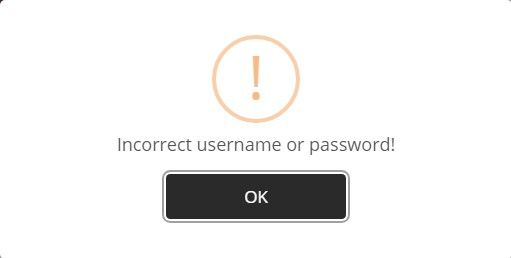 If you get the "To log in to your account please enter your username (ID) or password" error on 22bet, cheсk once again whether you have entered e-mail correctly and if you have activated your account after registration. You can still try to log in using your ID number.