22bet Registration - How to Sign Up
advantages
Withdrawals: 65 methods / up to 15 min transactions (except for Visa, Mastercard)

TOP 5 in industry by betting market variety

Live broadcasts over 30,000 matches per month

Football Jackpot available
This article was last updated:
Welcome to the introductory guide to the 22bet betting site. We have prepared for you the following information:
A step-by-step guide on the account registration in app and desktop versions;
Helpful pointers on account management when it comes to the most common problems.
The registration is free and won't take much of your time (assuming that everything goes as it should). Nor it will ask much of your personal data - 22bet is an exception to the majority of online bookmakers that require at least some information when opening an account.
Step 1: I want to open a 22bet account in app or dekstop/mobile. How to join?
Read our 22bet review, then go to their website (mobile or desktop).
In the app, the option will be available under the pop-up window (three lines) in the upper left corner. Click on a user icon or select "Registration" to get into the field.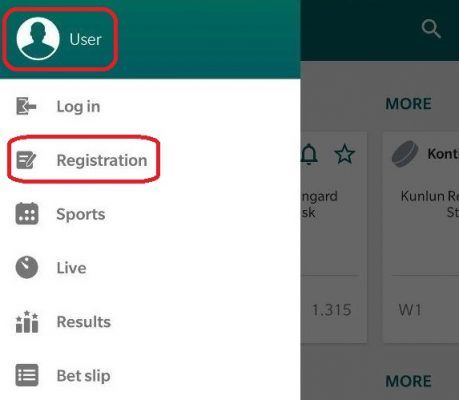 For desktop and mobile versions of the website, the location of the button is mostly the same in the  - in the upper right corner of the screen. Press it to open the account creation window.
Step 2: What do I need to create an account?
The window offers you two options to create an account: "Full Registration" via e-mail or via social networks and messengers (VK, OK, G+, Yandex, Mail.ru). The social networks are predominantly Russian, so they might not be a viable option for an international audience depending on your location. This leaves you with the full e-mail registration option.
When creating an account via e-mail, you will be asked to fill out six fields with e-mail, password, name, surname, country and preferred currency. Enter your data into the fields, check the square with the agreement to the specified Terms and Conditions, and click the "Register" button.
The sequence of events is the same for app and desktop versions.
From that point onward, the versions of the betting site are mostly the same.
Step 3: How do I activate my account?
After proving that you are not a robot, you will see another window with your account number and notification that you can now log in.

Write down or copy the account number in case something goes wrong with the confirmation letter and you will need to log in before activating your e-mail. Before logging into your account, visit your e-mail and complete the registration by pressing the corresponding button.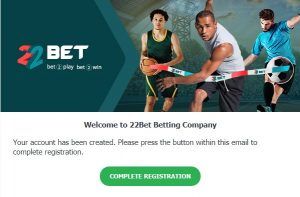 Keep in mind that some e-mail services may be paranoid towards bookmakers, and the confirmation letter can get into some subfolder reserved for spam or restricted messages. You then will be redirected back to the betting site. For your login, you can use either your e-mail (should be activated first) or your account number is shown during the process of registration.
Step 4: How do I log into my 22bet account?
Click on the three lines in the upper left corner of your screen (the same that you clicked to get to registration), and then either choose the sign-in option or click on the silhouette icon.
On a desktop or mobile version of the website, just press the "LOG IN" button in the upper side of your screen.
Congratulations, the account is unlocked, and you are now in the sportsbook's system! Claim your bonuses (you are being offered at least twice) if you want to, and jump into the world of betting.
This concludes the step-by-step guide. Speaking from experience, registration is rather straightforward. Assuming that all the steps are being completed in order, the process should be finished successfully. However, we would like to go over some things can cause trouble for users. Which means that our main question is...
What can go wrong?
This section is dedicated to solving some of the problems and answering some of the questions that may arise during the process of registration.
I forgot my 22bet username
There are no dedicated usernames at 22bet. Every user has their e-mail address as the default username and an account number issued during registration.
I don't know how to find my 22bet account number
The account number can be found in two places: in the confirmation letter received during registration and at account info in your personal profile.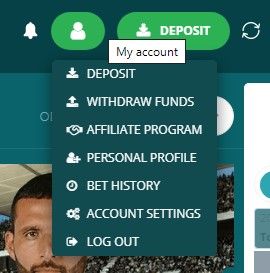 I want to change my 22bet password
If you are already logged in, you can change passwords in your personal profile.
If you have lost or forgotten your 22bet password, you can request password change by pressing the appropriate button in the login section (the same is true if you want to change your 22bet app password). Alternatively, you can request password change instructions to be sent to the phone number specified in your profile.
I am getting a login error!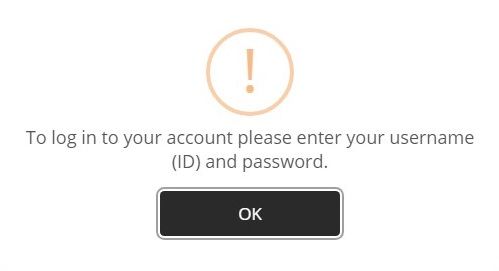 If you get the "To log in to your account please enter your username (ID) or password" (see above) error on 22bet, cheсk once again whether you have entered e-mail correctly and if you have activated your account after registration. You can still try to log in using your ID number.
Do I need to go through verification to register at 22bet?
No, you do not need any verification. It was mentioned earlier that 22bet does not really bother with your personal data during registration. What's more, the verification process does not really start until you try to withdraw some arbitrary sums of money (we've touched on the topic in verification article before). However, you can provide the with the data on your own accord by entering relevant information (such as passport data etc.) in the personal profile.