Marsbet Review Sportsbook & Casino in 2023
Advantages:
Crypto-friendly

Wide range of sports

Marsbet TV – Live Streaming

Live betting and casino sections
Payment Methods:
The intuitive and user-friendly interface of Marsbet's live betting platform enables seamless navigation and swift bet placement. Its well-structured design presents real-time live scores, statistics, and odds, ensuring that users can access pertinent information. Alongside the best online bookmakers, this platform boasts an array of filtering choices, enabling users to concentrate on preferred sports, events, or markets with ease.
One of the most prominent features of the sportsbook is Marsbet TV. It provides an opportunity to watch sports competitions in live mode, as well as to follow the changing odds in real-time. This is a great live betting tool that gives Marsbet a big edge.
Types of live games at Marsbet
Included in Marsbet's offerings for live betting are a remarkably diverse array of events. Among the options available are:
Football
Basketball
Cricket
Tennis
Volleyball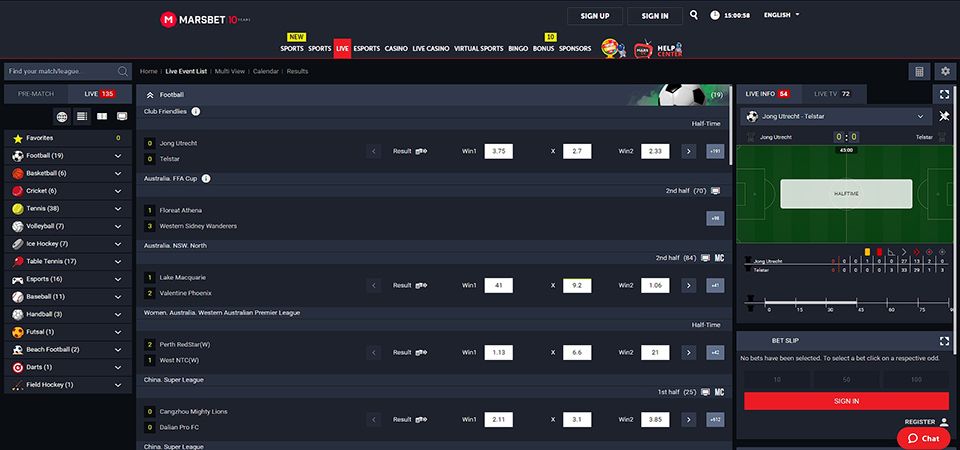 As with the best new betting sites 2023, the sportsbook's casino section boasts a diverse range of games that cater to all kinds of players, from seasoned gamblers to newcomers. Take a spin on the virtual slots, where dazzling graphics and enticing themes transport you to different worlds with each pull of the lever. For those seeking a challenge, the live tables are set with classics like blackjack, roulette, and poker, offering both traditional and innovative variations. Feel the rush as you interact with other players, strategise, and make decisions from the comfort of your own home.
Blackjack
In the enthralling card game known as blackjack, participants employ strategic tactics with either a single deck or multiple standard decks of playing cards. The main objective involves achieving a hand total that approaches 21, surpassing the dealer's hand value, yet avoiding a total exceeding 21. Throughout the course of the game, players are given opportunities to draw more cards and make supplementary wagers on particular combinations, introducing a layer of thrill and strategic judgement to the gameplay.
Roulette
Roulette is centred on a wheel that spins and features numbers spanning from 1 to 36, accompanied by an extra green 0 (and sometimes a 00). Adjacent to the wheel lies a table where players can strategically position their wagers, forecasting the final position of the ball on the spinning wheel. Given that Roulette is predominantly a game of luck, the precise number where the ball will settle remains uncertain, intensifying the excitement and satisfaction of trying to predict its eventual landing spot.
Baccarat
Baccarat involves gamblers aiming to create a hand with a value as close to 9 as they can manage. This captivating game utilises a distinct deck of cards, each designated with a particular point value. Prior to the start of the game, bets are made, followed by the dealing of two cards to each player. If the total value of these two cards adds up to 8 or 9, it's labelled as a 'natural', and no more cards are dealt. Nevertheless, if the combined value is less than 8, participants or the banker can opt for an extra card to improve their hand's overall value.
Slots
With an array of classic and modern casino slots, the bookie guarantees an unforgettable gambling experience that will keep you coming back for more. A number of these online slots showcase a progressive jackpot that steadily increases as each player places their bets until a lucky individual eventually wins the substantial prize. The appeal of these games stems from the possibility of winning life-altering amounts of money, providing an additional level of thrill for players who are aiming for the opportunity to secure immense fortunes.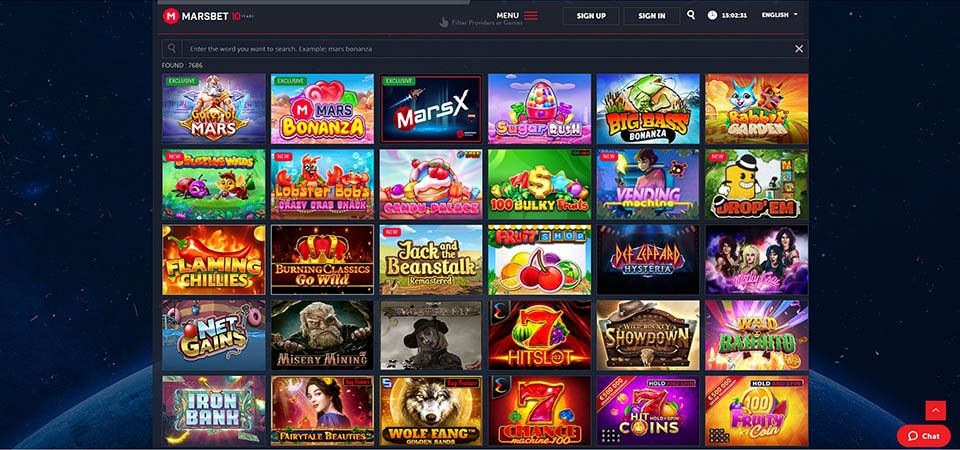 Marsbet Bonuses & Promotions
The sportsbook presents an opportunity for both new and current users to boost their potential earnings through appealing bonuses. These promotions have the potential to enhance the already favourable odds and guarantee immediate winnings. Provided below is an extensive compilation of all the current bonuses offered by Marsbet, providing users with a chance to optimise their profits while relishing their betting endeavours.
By the way, if you're looking for no deposit bonus Portugal betting websites offers, then we recommend that you check out our stock rating. For your convenience, we've gathered the most advantageous deals for your benefit, ensuring that you consistently receive up-to-date information to keep you well-informed.
100% Welcome Bonus up to 200 EUR
To receive this bonus, you need to register on the site, then replenish your account to the amount of at least 10 EUR. Then you will get a 100% of your deposited amount up to 200 EUR.
By the way, if you like welcome bonuses, check out our list of betting sites offers. For this list, we've collected the best bonuses and promotions that reliable and trusted bookmakers provide their customers.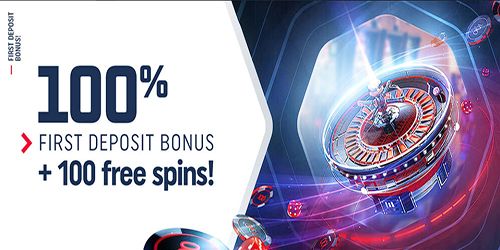 Marsbet, arguably one of the top live betting sites in Portugal and Brazil, offers a wide array of betting markets, each presenting unique odds and margins. The diversity among these markets is influenced by factors such as the particular event, the type of market, and the range of betting choices at hand.
In general, sportsbooks earn their income by including a fee known as the 'vig' or 'juice' within every wager. This fee ensures that the sportsbook remains profitable regardless of the event's result. The specific rate of this fee can vary depending on the market and the specific bet, usually averaging around 5%.
Marsbet is dedicated to providing odds that stand up well against those offered by other bookmakers. Though the margins may vary according to the specific event, they generally fall in line with the typical industry norm of around 5%. It's important to understand that the odds and margins for each event can change due to factors like betting volume and other influential elements. Consequently, it's advisable to cross-check and assess the odds and margins before placing a bet, ensuring that your decisions are well-informed and precise.
Betting margin
Baseball

6.77%

Basketball

5.5%

Boxing

7.89%

Cricket

8.5%

eSports

7.09%

Football

6.15%

Handball

6.39%

Hockey

4.5%

MMA

6.34%

Rugby

8.55%

Tennis

6.24%

Volleyball

6.05%
Overall betting margin: 6.7%
The Marsbet app is one of the best betting apps in Portugal. It's your ultimate companion for an enhanced and convenient betting experience, offering a wide range of features designed to cater to your every betting need. With its user-friendly interface, diverse betting options, and seamless withdrawal process, the Marsbet app ensures that you can enjoy betting at your fingertips while also allowing you to easily cashout your winnings.
The app is designed with user convenience in mind, offering easy access to a plethora of betting opportunities from the palm of your hand. Whether you're lounging at home or on the move, the app provides a user-friendly platform that allows you to place bets, manage your account, and explore various sports and casino games with just a few taps.
One of the key benefits of the Marsbet app is its seamless withdrawal process. You can easily transfer your winnings to your preferred payment method in just a few taps. The app supports a variety of secure and trusted payment options, ensuring that you can access your funds quickly and conveniently.
Android app: yes
iOS app: no
You can play in the Android App

Android App
More
You can play in the Mobile Browser

Mobile Browser
More
You can play in the Opera Mini

Opera Mini
More
Marsbet Usability & Features
Marsbet has crafted its website with a keen emphasis on user-friendliness, delivering players a readily accessible interface that streamlines navigation and grants convenient entry to sought-after details. The platform is systematically arranged into well-defined sections, presenting transparent menus and instinctive links that ensure users can readily pinpoint their favoured betting markets and events.
The bet slip is a crucial component of any betting platform and Marsbet ensures that accessing and managing your bets is a seamless process. With just a click or tap, you can effortlessly view your bet slip, add or remove selections, adjust stake amounts, and preview potential payouts. The bet slip is prominently located for quick reference, allowing you to stay in control of your wagers without interruption.
Wide selection of betting options
Search and filter functionality
Limited accessibility in certain regions
Overall, the impression left by the Marsbet website is positive. Among the sites dedicated to sports betting Portugal offers, the company tries to provide its customers with quality service and excellent opportunities.
Marsbet: Sports to Bet on
In the domain of gambling, it's essential to possess not only an exceptional website but also to present an extensive range of sporting events for the enjoyment of betting aficionados. Marsbet excels in fulfilling these requirements by delivering an outstanding assortment of sports for bettors to engage with. Among the thrilling choices at hand, punters can access football (or soccer), tennis, basketball, virtual and e-sports, and an array of other captivating games.
Marsbet, distinguished as one of the top football betting sites, offers a diverse range of betting line options that can vary depending on the specific event and market. The platform's design is tailored to ensure legibility, providing players with the ability to easily understand the odds and confidently place their wagers. For instance, in pre-match betting markets, the lines for each option are typically presented in a vertical arrangement, alongside their corresponding odds. The width of these lines is meticulously calibrated to strike a harmonious equilibrium, enabling a clear display of odds and selection names without overwhelming or cluttering the user interface.
Within live betting arenas, the breadth of the betting lines can be customised to match the desired level of intricacy and information. To illustrate, in live football betting scenarios, the lines might be expanded to include extra details like the ongoing score, time left in the game, and other relevant particulars.
This meticulous approach to adjusting line width guarantees that players can enjoy a smooth and enlightening betting journey, regardless of whether they are engaging in pre-match or live betting. The precision and suitable presentation of information play a pivotal role in deepening comprehension of the odds and fostering assured decision-making.
Popular Types of Bets
Dynamic sportsbooks allow for betting on the most popular and hottest events from your preferred sports. In particular:
The operator's broad spectrum of sporting events provides an enthralling gambling venture, brimming with enthusiasm and expectancy as you wager on your selected matches. Exploring these events fosters a heightened capacity for judicious betting choices, enriching the entire betting encounter.
Harnessing professional expertise empowers you with invaluable information and perceptions that bolster the creation of astute bets, intensifying the exhilaration and pleasure of the gambling voyage.
Renowned for its strong standing in the field, Marsbet stands out as a reputable online betting platform. Through a consistent history of furnishing a dependable and well-protected betting arena, Marsbet has cultivated a sense of trust among its users. The platform is equipped with essential licenses and abides by rigorous regulations, establishing a foundation for equitable and lucid betting encounters.
Payment Methods: Marsbet Deposits & Withdrawals
Deposits
The bookmaker offers a variety of payment methods for customers to finance their accounts, encompassing options like Visa, MasterCard, Perfect Money, Pix, Vcreditos, Boleto, Picpay, Ecopayz, and cryptocurrencies. The minimum deposit requirement stands at 5 EUR or 10 BRL. Funds that you deposit into your account are meticulously safeguarded within a separate bank account, completely segregated from the company's funds. This precaution guarantees the safety of your funds in the unlikely occurrence of insolvency.
Withdrawals
Marsbet is one of the most dynamic fast withdrawal betting sites around. The minimum withdrawal is 20 BRL or 20 EUR and the maximum amount is capped at 100,000 EUR. As a rule, bookmaker visitors use such payment systems and cryptocurrencies as Neteller, Skrill, Pix, Bitcoin, Ethereum, Tether, Piastrix, Jeton, S88Pay, and PayTM for withdrawal.
| | | |
| --- | --- | --- |
| €5–€100,000 | Instant | 0% |
| €5–n/a | Instant | 0% |
| €5–€50,000 | Instant | 0% |
| €5–€50,000 | Instant | 0% |
| €5–€50,000 | Instant | 0% |
| €5–n/a | Instant | 0% |
| €5–n/a | Instant | 0% |
| €5–€20,000 | Instant | 0% |
| €5–€100,000 | Instant | 0% |
| €5–€100,000 | Instant | 0% |
| €5–€50,000 | Instant | 0% |
| N/A | Instant | 0% |
| | | |
| --- | --- | --- |
| ❌ | ❌ | ❌ |
| ❌ | ❌ | ❌ |
| €50–€100,000 | Up to 3 hours | 0% |
| €25–€100,000 | Up to 3 hours | 0% |
| ❌ | ❌ | ❌ |
| €50–€100,000 | Up to 3 hours | 0% |
| €25–€145,000 | Up to 2 hours | 0% |
| ❌ | ❌ | ❌ |
| €20–€100,000 | Up to 30 minutes to 6 hours | 0% |
| €20–€100,000 | Up to 30 minutes to 6 hours | 0% |
| ❌ | ❌ | ❌ |
| ❌ | ❌ | ❌ |
Marsbet extends an array of user-friendly avenues for customers to connect with their support team. It's noteworthy that enquiries and discussions can be carried out in either English or Portuguese.
To get in touch with support service representatives, you have subsequent choices at your disposal:
Live Chat: Utilise the live chat function on either the Marsbet website or mobile app to promptly access expert assistance from a customer service representative.
Email Support: Email the customer support team at br@marsbet.com (Brazil), suporte.pt@marsbet.com (Portugal) or support@marsbet.com (Global).
Should you encounter any uncertainties while engaging in gameplay or require elucidation on particular bet categories, card game regulations, or related subjects, the support agents accessible on the Marsbet website are prepared to promptly furnish you with all the essential information you seek.
Phone

Email

support@marsbet.com

Live chat

Competence
0 / 5
4 / 5
5 / 5
Politeness
0 / 5
5 / 5
5 / 5
Response Time
n/a
Up to 4 hours
Instant
The process of verifying accounts holds significant importance in guaranteeing security, equity, and adherence to regulations. It serves as a mechanism aimed at validating the identity and age of users, thereby thwarting fraudulent actions and advocating for responsible gambling behaviours.
Marsbet's account verification procedure is both essential and uncomplicated, wherever from the Portuguese or Brazil bet markets you might be accessing it from. It entails submitting specific documentation and details to authenticate your identity, thereby ensuring the safety of both users and the platform itself against potential risks.
Confirming your account may involve the submission of documents like a passport, or driver's license. Furthermore, you might be requested to provide evidence of your address, such as a recent utility bill. These records serve to establish your identity and guarantee your eligibility for engaging in online gambling pursuits.
Privacy and security are paramount concerns for Marsbet and the data you furnish throughout the verification procedure is handled with the highest level of discretion. The platform utilises cutting-edge security protocols to safeguard your personal information against unauthorised entry or improper use.
Marsbet Betting Markets: Short Guide
Whether you prefer high stakes betting or small bets, our short guide to popular Marsbet markets is sure to come in handy.
Over/Under (Totals)
In an Over/Under bet, you predict whether the total combined score of a game will be higher (Over) or lower (Under) than a set number. This set number is called the 'total' or 'line'.
Example: In a football match, the Over/Under total is set at 2.5 goals. If you bet 'Over', you win if the teams score a total of three or more goals (e.g. 2-1 or 3-0). If you bet 'Under', you win if the teams score two or fewer goals (e.g. 1-1 or 0-0). By the way, football predictions may come in handy if you want to make more informed bets on this sport.
Asian Handicap
Asian Handicap is a type of bet that gives one team a virtual advantage or disadvantage, represented as fractions, to even the odds in a match. For example, in a basketball game, Team A has a -2.5 Asian Handicap, while Team B has a +2.5 Asian Handicap. If you bet on Team A, they need to win by three or more points for your bet to win. If you bet on Team B, they can lose by up to two points, or win, for your bet to be successful.
Accumulator Betting
An accumulator bet merges several individual bets into a single, larger wager. For the accumulator bet to be successful, every individual selection must win; however, this condition results in a potentially higher payout. For instance, you place a three-team accumulator bet on soccer matches. You pick Team A to win, Team B to draw, and Team C to win. If all three predictions are correct, you win the accumulator bet, which offers a bigger payout than betting on each match separately.
Point Spread
In a Point Spread bet, you wager on whether a team will win or lose by a specified margin of points. In an American football game, if Team A has a -5.5 point spread, they need to win by six or more points for your bet to win. If you bet on Team B with a +5.5 point spread, they can lose by up to five points for your bet to win.
Money-Line Bets
Money-line bets involve picking the winner of a game without considering the point spread. Each team is attributed odds that reflect their perceived likelihood of winning. For example, in a hockey match, Team X has odds of +150, while Team Y has odds of -200. A 100 EUR bet on Team X would win you 150 EUR if they win, while a 200 EUR bet on Team Y would win you 100 EUR if they win.
Prop Bets
Prop Bets are wagers placed on specific events or outcomes within a game, often unrelated to the final result. For instance, in an American football game, you could bet on which player will score the first touchdown, how many passing yards a quarterback will achieve, or whether a certain player will be named the Most Valuable Player (MVP) of the game.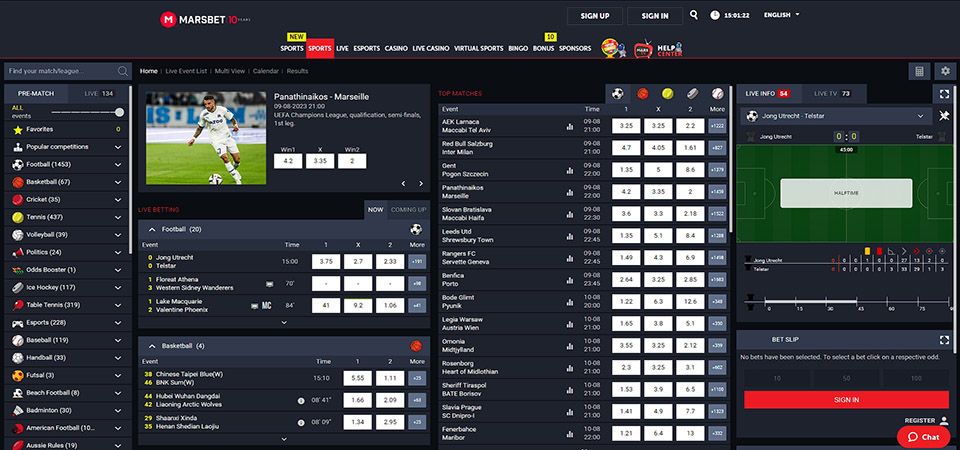 Marsbet: Licensing and Regulations
The Marsbet website is operated by Stella Tech B.V., a company duly licensed and authorised by the Government of Curacao. The sportsbook's dedication to licensing and regulatory compliance is truly commendable. As a responsible and reputable online betting platform, Marsbet prioritises the safety and well-being of its users. The fact that the platform holds necessary licenses and adheres to stringent regulations underscores its commitment to providing a fair, transparent, and secure betting environment.
It's reassuring to know that Marsbet's operations are conducted within the framework of established regulations, ensuring that users can place their bets with confidence and peace of mind. This level of commitment to compliance not only safeguards the interests of the users but also contributes to the overall integrity of the gambling industry.
How to place a bet with Marsbet?
Engaging in betting activities on Marsbet follows a simple process:
Commence your betting venture by signing up on Marsbet.
Check out the selection of betting markets and sports on the site.
Select the specific bet type that aligns with your preferences and tactics.
Wait for the event's outcome.
With fortune favouring you, you're well on your path to an exhilarating betting expedition at Marsbet. By the way, we recommend that beginners get acquainted with betting tips, which will help you to explore the world of betting.
How to sign up at Marsbet?
Registering an account at Marsbet is a straightforward process.
Click the 'Sign Up' button

Initiate the procedure by identifying and selecting the prominent Register button.

Fill in all required fields

Complete the registration form by entering all the required details.

Verify your account

For heightened security and adherence to regulations, it will be necessary to undergo an account verification process.

Well done

Now you're fully prepared. Once your account has been successfully verified, start betting and having fun.
Is Marsbet Trustworthy? Final thoughts
When it comes to placing bets, reliability and trust are paramount. Marsbet excels in delivering a betting platform that not only meets but exceeds these essential criteria, making it a superior choice for both experienced bettors and newcomers alike.
At Marsbet, the safety of your personal and financial information is a top priority. The platform employs state-of-the-art security measures to safeguard your data, ensuring that your privacy is upheld. With robust encryption protocols and strict adherence to industry standards, you can rest assured that your sensitive details remain protected from unauthorised access.
Marsbet's exceptional betting industry reputation speaks volumes about its trustworthiness. Holding necessary licenses and adhering to rigorous regulations, the platform demonstrates a commitment to responsible and fair betting practices. This unwavering dedication has earned the trust of countless users, solidifying Marsbet as a reliable choice for those seeking an authentic and secure betting experience.
Advantages
Live-streaming options
User-friendly website
Licensed and regulated
Competitive odds
Limitations
No iOS app
Restricted in some countries
Bookmaker reviews by players