1xBet registration – how to sign up & login
When on the lookout for a new bookmaker to play with, there are a lot of factors you must take great care to look into before establishing your final pick. Today, MightyTips experts take a look at the registration and login processes with 1xBet, which is one of the most well-known bookmakers, and hopefully you'll give them a try.
A registration and login process is also a big part of a bookmaker – it determines just how quickly you're able to get into the betting action and how much burden there is in the buildup to your betting activity.
So here, we'll show you how to register with 1xBet, 1xBet login, and much more.
How to register at 1xBet in 4 easy steps
Step 1

Find registration button

Step 2

Input your information

Step 3

Confirm

Step 4

Bet!
What you should know about 1xBet requirements
As usual, the requirements within a sign-up for a betting company will be broad, with contact details required, amongst other things. The 1xBet sign-up is no different and will request data such as your phone number. However, there is a three-choice sign-up.
By phone, email, and via social networks are all also available ‒ each of the respective things being needed to open up an account with 1xBet.
1xBet also has a mobile site, allowing punters to bet on the go with their amazing selection of events and sports.
Logging in with 1xBet is also no different. As usual, it is fast and only needs your username plus your password, or logging in through your social media.
| | |
| --- | --- |
| 📧 Requires email | ✔️ |
| 📲 Requires phone number | ✔️ |
| 🤳 Requires ID scan | ❌ |
| 🧾 Requires scan of a utility bill | ❌ |
| ℹ️ Types of support | 🆘 Live chat, Phone, Email |
| 🎁 Welcome bonus | ✔️ |
Registering is the first and foremost important part if you'd like to start betting with a bookmaker. Here, we'll explain about 1xBet registration in-depth to allow you to have an easier time navigating your way around.
Step 1

Find the registration button - the top right corner should contain both the registration and login buttons, which will then take you to the four-choice page.

Step 2

Pick one of three choices - telephone, social media, and email are all choices you can choose from to register your account. All vary in what you'll need to input.

Step 3

Input information - depending on what choice you pick, you'll need to provide adequate information to complete the form.

Step 4

Confirm - you're now on the 1xBet register ‒ confirming will take you through to the next page ‒ the betting interface!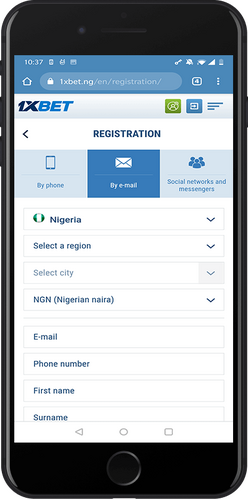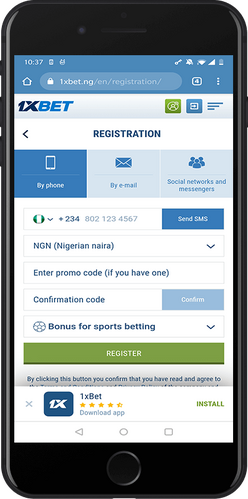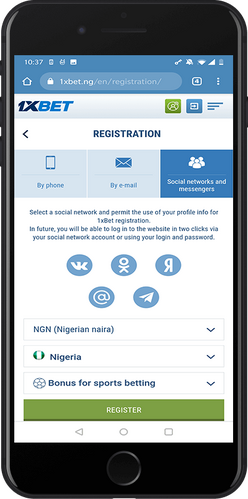 The login process will have the usual requirements but here we'll help you with every step of the way. 1xBet will not ask for much and will be mellow with their requirements.
Step 1

Find the button - find the login button on the top right-hand side of the page ‒ alongside the registration option.

Step 2

Input details - put your username/email in before then putting your password forward too ‒ make sure you remember it!

Step 3

Confirm - once you have all details in, you can then confirm your entry, giving you access to the betting fray.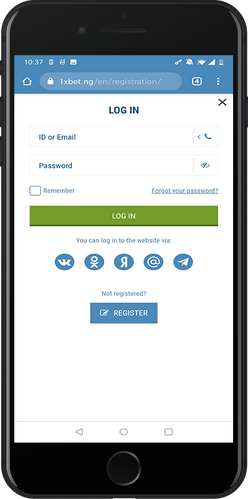 Why you should join 1xBet
There are many reasons to join up with this great bookie. As each bookmaker has its own attractions and this one has a hefty list of reasons for why you should take a look and give 1xBet the chance they deserve.
You'll also be greeted with a warm 1xBet sign-up offer welcome, as an offer of up to 100% on your first deposit is available. This is accompanied by odds that are usually higher than the market average, giving this 1xBet sign-up bonus a great value.
You'll also find out that 1xBet is one of the biggest modern bookmakers, having made their name across more than one platform and country. They have since obtained many licenses for betting across the globe too, allowing them to operate in more than one country.
1xBet is now renowned for being widely licensed
Good welcome bonus of up to 100% more on your deposit
Fast registration
Higher than average odds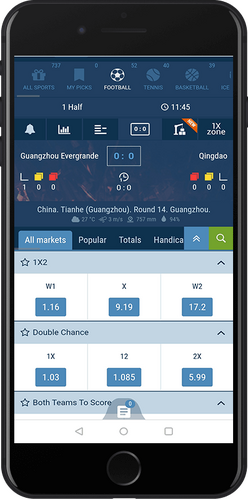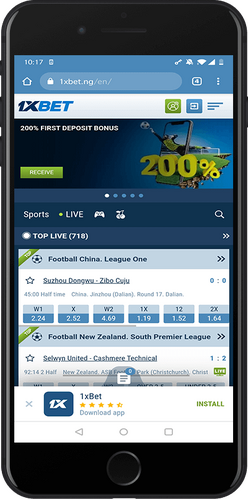 Bookmaker bonuses are a huge part of betting and are worth checking out before you start with any great bookmaker.
As stated before, 1xBet lures new customers in with its sign-up bonus. The bonus allows you to take up to 100% more on your first ever deposit with the bookmaker, as is boldly displayed at the top of the tab as you create your account.
This is certainly a good offer to take them up on, as making a big deposit on your first go will ensure you have more funds than originally planned for your early endeavours.
There are several other bonuses that could easily help you with your experience on 1xBet too, such as specifically selected match bets ‒ which mean you will get double winnings back when you bet on a specific event.
Visiting on your birthday will also grasp you a free bet, allowing you to enjoy yourself on a special occasion.
How to verify 1xBet account
For verification of your 1xBet account, you will need to complete some steps which will help you go through this process. This can sometimes take up to a week to finish, with your reply being reviewed by the 1xBet staff.
Though easy, it can take a while.
Step 1

Register - once you have registered (if you have not already) you can then put your account up for verification.

Step 2

Find the verification page - finding the site of verification will mean you can then have a look at what is required. ID documents will mainly be requested of you so that you have proof of documentation, as well as documents showing your face for proof of possession.

Step 3

Attach adequate document - the documents you gather will need to be attached to the places they require to be in ‒ the links and buttons provided on the page will guide you on where to attach what.

Step 4

Confirm and wait - once you have attached everything needed, click the confirm button and send your documents off. Once this happens, you will need to wait for at least or up to a week before getting verified.
Once you have attached everything needed, click the confirm button and send your documents off. Once this happens, you will need to wait for at least or up to a week before getting verified.
What if you need help while creating a 1xBet account?
Support for customers is a crucial aspect of every single bookmaker's service, and 1xBet is no different. They have provided their punters with several methods that are available to be used at any time, but with varying response times.
On the 'contacts' page you will find that they have numerous email contacts, each for a different purpose. The reply times will also vary but the best way to get instant support is to consult the 24-hour chat, which can be found on the bottom right-hand side of your screen on the contact interface.
There is also a phone number displayed, allowing you to make a phone call if you prefer that method, though the picking-up speed might not be instant.
Possible problems with 1xBet registration
We didn't run into any problems with opening a 1xBet account, as the speed is there and their choices are extremely clear. There is a sidebar for the registration choices in case you accidentally click off, meaning increased usability in terms of login and registration.
There are no complaints about the bookie's performance, other than the usual lag, but this is the case with lots of bookmakers and mainly a result of slow internet speed. There was no 1xBet login problem either.
Looking back at 1xBet, we consider this a great bookmaker with a now-global presence due to amazing licensing. Though not available everywhere, people have begun to use this modern bookie as their primary source of betting and gambling entertainment.
The 1xBet account creation process offers us four different methods: one-click, email, phone, or social media, making it very versatile.
The login is very straightforward with the usual email-password combo required, so nothing too complicated.
Read other registration guides: