Cypriot Developer Vacancy – Propel Technological Advancement with MightyTips
We are eagerly scouting for a skilled Developer from Cyprus to expand our dynamic team. We treasure professionals who are deeply embedded in Cyprus's vibrant tech culture, fluent in Greek and English, and possess an expansive knowledge of the software development landscape. Your role will involve strategising, building, improving, and managing software solutions across various digital platforms, maintaining the unique technological approach of our brand, and enhancing our global impact.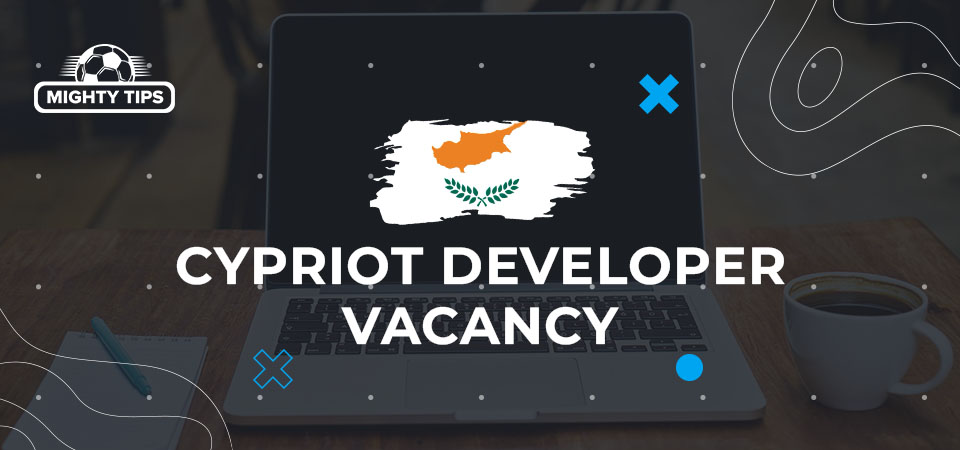 Duties and Responsibilities:
Software Design and Creation: Collaborate with our global tech team to strategise and develop innovative, exceptional software solutions tailored to our operations and customer needs.
Code Review and Quality Assurance: Examine and refine code written by our team of developers to ensure it meets our quality standards, complies with our coding guidelines, and delivers efficient performance.
Team Management: Mentor, inspire, and lead a team of software developers, facilitating their professional growth and productivity.
Software Strategy Development: Contribute to shaping software strategies, staying updated with key trends and opportunities in the Cypriot and international tech markets.
Analytical Assessment: Harness analytics tools to measure software performance, extract actionable insights, and tweak our development strategy based on data interpretation.
Problem Solving and Troubleshooting: Proactively identify potential issues, devise optimal solutions, and ensure their swift resolution to maintain smooth operations.
Perks and Privileges
Competitive Compensation: We acknowledge the value of your skills and dedication. Your salary package will be competitive and align with industry benchmarks.
Continual Skills Improvement: Our company's ethos is rooted in lifelong learning. We offer regular training and growth opportunities to keep you at the cutting edge of your profession.
Balance in Work and Life: We understand the importance of a balanced lifestyle and offer flexible working arrangements.
Health and Fitness Measures: We prioritise your well-being. A comprehensive health insurance plan and wellness benefits are included.
Collaborative Work Environment: Join a team of professionals who share your passion for tech and software development. Your ideas and suggestions are always highly appreciated.
Why MightyTips?
If you're an individual with a passion for software development, a profound understanding of the Cypriot tech market, and the drive to advance your career, then this is your dream role. At MightyTips, you'll have the chance to refine your skills in an exciting, rapidly evolving environment while making a considerable impact on our global brand. Don't let this rare opportunity to leave a significant footprint in the tech industry pass you by.
Application Procedure
Confident that you're the ideal candidate? To apply, send us your CV, a cover letter explaining your interest and experience in software development, and two examples of development projects you've led to cv@mightytips.com. Ensure that the subject line reads 'Cypriot Developer Position – [Your Name]'.
Applications will be reviewed until we find the perfect fit. We are eagerly waiting to learn more about you!