What are booking points in football and how do they work?
Booking points are a popular betting market in football that adds an exciting twist to the traditional wagering options. Understanding how booking points work is essential for any football bettor looking to diversify their betting strategy. In this comprehensive guide, we will delve into the intricacies of booking points, explore their value in football betting, and examine the various markets and bookmakers that offer this unique form of wagering. Whether you're a seasoned punter or a beginner, this article will equip you with the knowledge needed to navigate the world of booking points and enhance your football betting experience.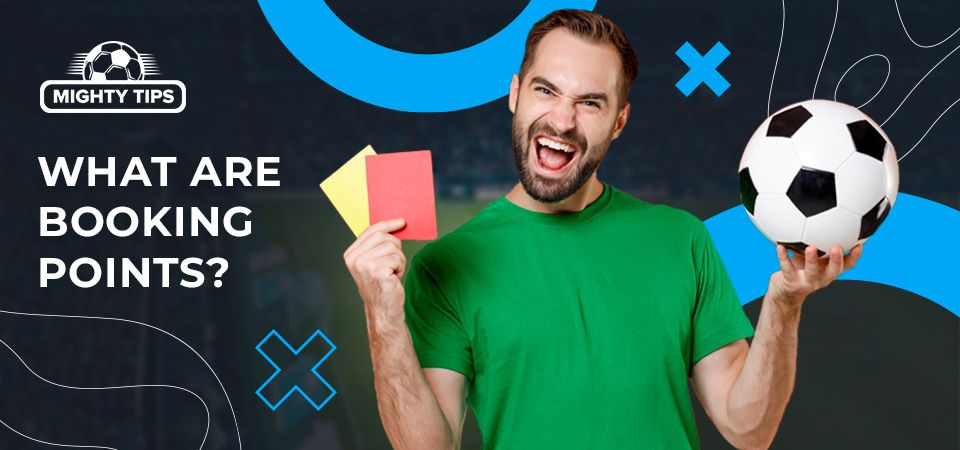 Booking points in football are a numerical system used to track the number of yellow and red cards accumulated by teams during a match. Each card is assigned a specific value, and the sum of these values determines the total booking points for a team or a player. Yellow cards typically carry one booking point, while red cards can range from two to three points, depending on the competition and rules in place. The objective of booking points betting is to predict the total number of booking points accrued in a match, either for an individual team, both teams combined, or specific players.
How many booking points are yellow and red cards worth?
Yellow cards are the most common disciplinary action in football matches and are typically worth one booking point. However, it's important to note that the exact value assigned to yellow cards can vary slightly depending on the bookmaker and competition. Red cards, on the other hand, carry a higher value due to their more severe nature. In most cases, a red card is worth two booking points, but in certain competitions, such as the English Premier League, a straight red card may be worth three points. It's crucial to familiarize yourself with the specific rules and point allocations of the competition you're betting on.
What to look out for with booking points betting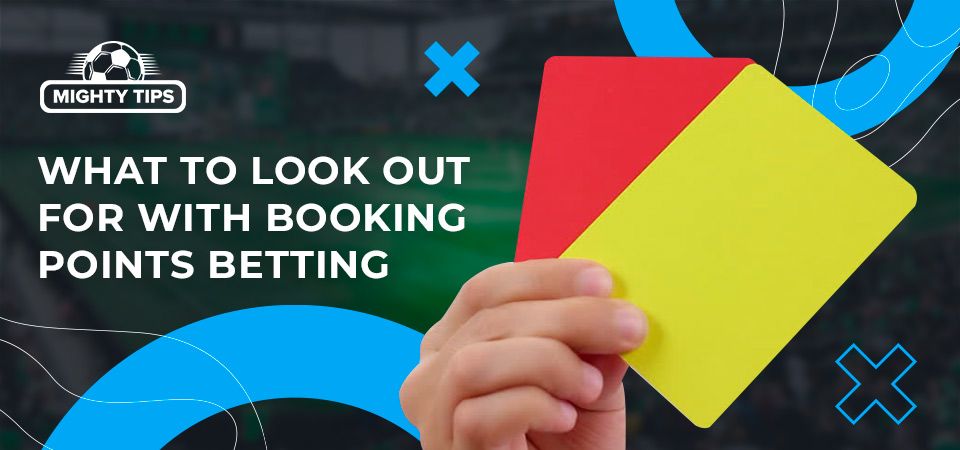 When engaging in booking points betting, it's essential to consider several key factors that can influence the outcome of your wagers. Firstly, understanding the teams' playing styles and their historical disciplinary records can provide valuable insights. Some teams tend to be more aggressive or prone to receiving cards, while others may adopt a more cautious approach. Additionally, factors like the referee's leniency or strictness, the significance of the match, and the rivalry between teams can all impact the number of bookings. By conducting thorough research and analysis, you can make more informed decisions and increase your chances of success in booking points betting.
Booking points betting drawbacks
While booking points offer an exciting alternative in football betting, it's important to be aware of their potential drawbacks. One significant drawback is the reliance on disciplinary actions, which can be unpredictable at times. Refereeing decisions regarding bookings can vary from one match to another, making it challenging to accurately predict the outcome. Moreover, booking points markets may not be available for all matches or may have limited options, reducing the flexibility of your betting choices. Finally, as with any form of gambling, it's crucial to exercise responsible betting practices and avoid excessive reliance on booking points as the sole basis for your wagers.
Booking markets offered by bookmakers and review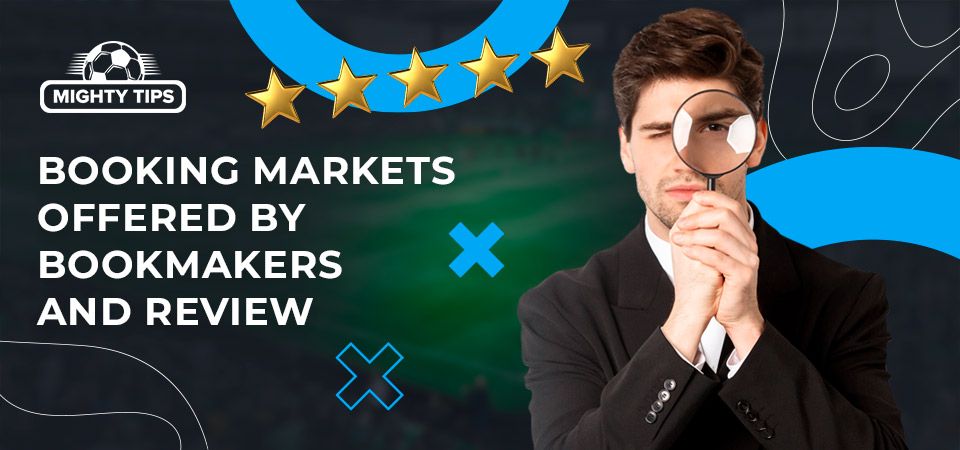 Several reputable bookmakers provide booking points markets, allowing football bettors to explore different options and find the most suitable platform for their betting preferences. Let's review some of the prominent bookmakers that offer booking points betting:
Sky Bet
Sky Bet offers an extensive range of booking points markets, covering various competitions and matches. Their user-friendly interface and competitive odds make them a popular choice among bettors.
Bet365
With a wide selection of betting markets, including booking points, bet365 is a trusted platform for football betting. They provide comprehensive statistics and live streaming, enhancing the overall betting experience.
Paddy Power
Paddy Power offers an array of creative booking points markets, often featuring special promotions and enhanced odds. Their innovative approach to football betting makes them a favorite among punters.
Betfred
Betfred provides a diverse range of betting options, including booking points, with generous promotions and bonuses. Their intuitive platform and customer support add to the overall user experience.
William Hill
Known for their reliability and competitive odds, William Hill offers a comprehensive selection of booking points markets. They also provide detailed match analysis and betting tips to assist bettors.
Coral
Coral offers a user-friendly interface and an extensive range of betting markets, including booking points. Their focus on customer satisfaction and attractive promotions make them a popular choice.
Betfair
Betfair, a renowned betting exchange, provides unique booking points markets where users can back or lay their bets. Their platform allows for greater flexibility and potentially better odds.
Ladbrokes
Ladbrokes offers a wide array of betting markets, including booking points, with attractive promotions and bonuses. Their reputation as a reliable bookmaker makes them a go-to platform for many bettors.
It's important to explore each bookmaker's specific offerings, odds, and promotions to find the best fit for your betting preferences.