Helabet Mobile App
If you're looking for everything there's to discover about the Helabet app and mobile experience, you're at the right place! Throughout this article, we are going to seek answers for the most common question on Helabet Kenya apps and mobile versions.
We don't recommend this bookmaker in your location!
Try these bookmakers instead: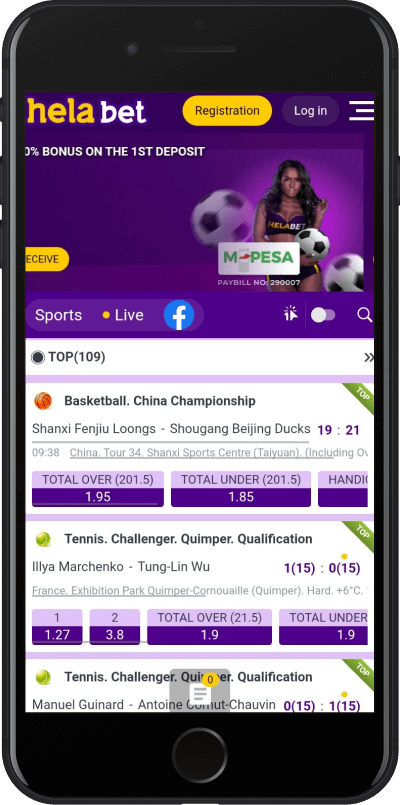 Apps can be really useful, working as a time-saver tool on your phone. However, there are some bookies that haven't yet developed apps for various reasons, and one of these sportsbooks is Helabet, unfortunately.
Although we kick off this article in frustrating fashion, there are still good things to highlight from Helabet, including its mobile version, that works as an alternative for Helabet apps – or lack of them.
As there are no apps available, we'll compare the mobile vs desktop versions. Commonly, mobile versions are known for loading features way faster and quicker than desktop ones. However, it is different with Helabet, as the Kenyan bookie has put more efforts to their PC version it seems.
The point is: When you punt on your PC, it's perceptible they've thought it over, fixed possible bugs, and everything. Although we didn't find bugs on the mobile version, it feels an incomplete version of the desktop one, even though it is still possible to have your main punting features available on your phone.
So, I would rate the versions as follow:
Although Helabet's mobile usability is good, it is still inferior to the experience you can get from your PC. You can still find pretty much everything that you need, but as we said in the previous section, it feels like the mobile version was rushed and it hasn't yet gotten to a point where we can properly compare both.
No bugs have been found on the Helabet mobile version, but you can get a better betting experience from the desktop version.
Logging into your Helabet account should be an easy task. Access their website through your phone and then click on the "Login" button on the right side of the upper bar. After that, a new window will pop up asking you for both your registered email and password.
In case you haven't yet opened your Helabet account, you can click the "Registration" button and follow the steps. Also, if you find yourself in a hard moment when registering, check out our article on how to open a Helabet account.
In order to select your favourite sports to lay your wagers on, you need to head out to Helabet's home page then click on the three dots button on the right side of the upper bar. Then, select "Sport", and you'll be redirected to a page with all available sports and upcoming events you can bet on.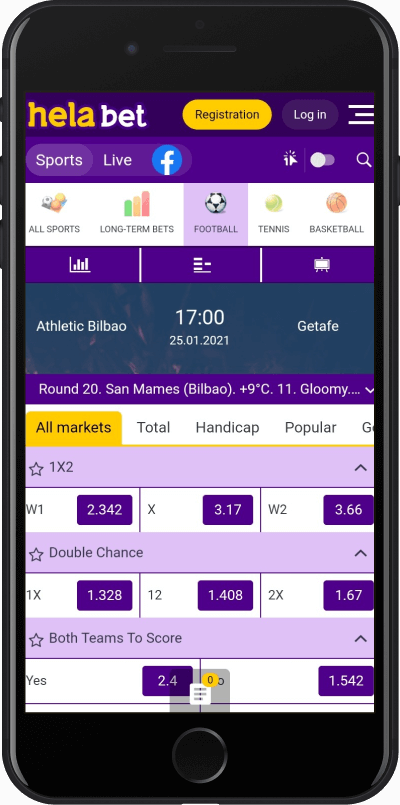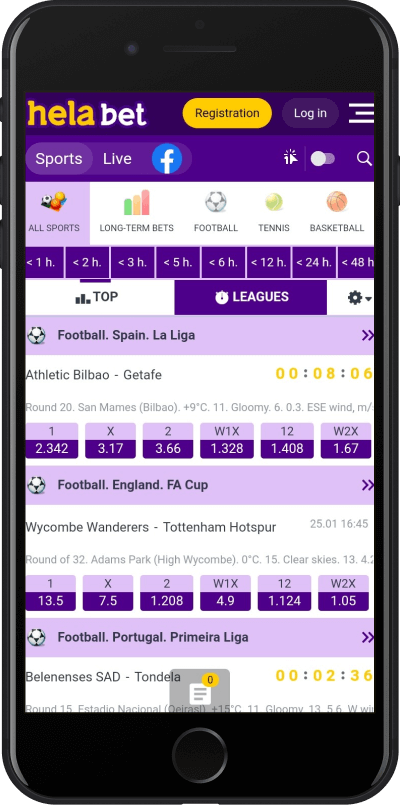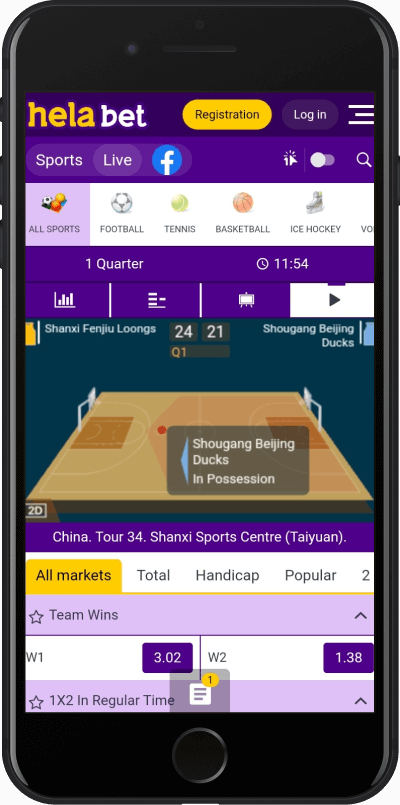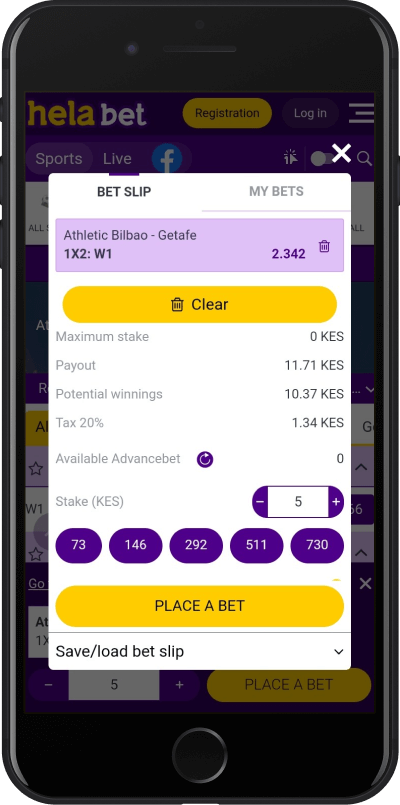 It is also possible to lay your live bettings through the Helabet mobile version. All you have to do is to follow the steps mentioned in the last section, but instead of clicking on "Sport", click on "Live", which will redirect you to a different page.
You will notice that every single event on this page will be happening at the moment you are scrolling down, and all it takes for you to punt on something you'd like to is to actually pick an event and select your bet.
When it comes to payments, the only top-up option is using Kenya's most popular payment method, MPESA. It's bill number is 290007 and can be done both through your phone or PC.
All you gotta do is to click on "Information", and then "Payments", and this will lead you to another page with the MPESA payment method and more info on that.
It's also possible to seek help for your doubts through the mobile version of Helabet. It is important to highlight that Helabet's email support is inefficient, taking up to three days to answer a simple question.
In order to better contact them, use their live chat by clicking on "contact us", and a chat tab will open up asking for your message. It takes less than ten minutes for you to get an answer from them, making their live chat support one of the most efficient ones out there.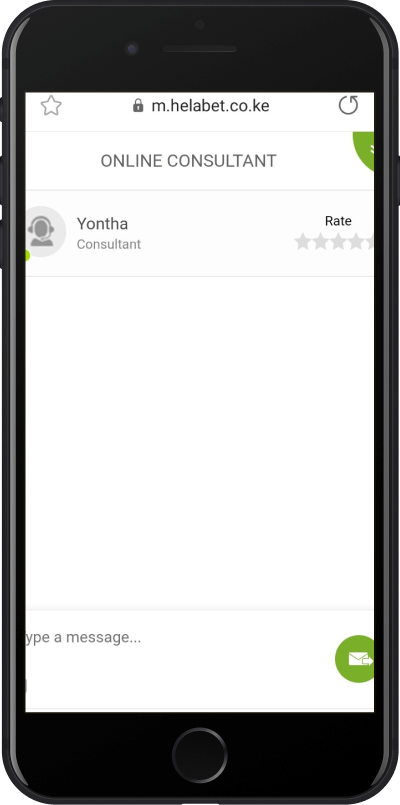 Although no apps were made available from Helabet, it is still possible to see the good sides of things. The sportsbook's mobile version offers a decent mobile experience for mobile users, making it perfectly possible to bet on the go, which is the main point of having apps or mobile versions.
Advantages
Easy to live bet
Decent Odds for Football
Possible to deposit/withdraw on the mobile version
Modern-looking design
Limitations
No apps yet developed
However, it is still a little inconvenient, as you need to keep accessing their mobile website every single time you want to wager on, let alone how slow some features were proven to be on the mobile version, making our final considerations over the bookie feel a little bittersweet.