What Sports make the most money
When you think of betting, it brings up money-making, sports, and profits. So why do people not just go for the highest-paying sport? Simple, because many play for the love of betting on their favourite sports.
However, love for sports is not all there is to betting. The best betting strategists know how to utilise multiple sports to make money. And you can too.
Did you know many punters bet on more than two sports? It is the case of gaining more knowledge and more chances to win. If you are looking to maximise profits, you've come to the right place.
In this article, we will look into what sport makes the most money!
How exactly do you make money from sports?
Finding the most profitable sport won't automatically set you for the wins.
First, to make money off sports, you need to understand how to. First of all, you will need to be very patient. Patience is the key strategy in making money from betting, and every sport is no different.
Do not rush into decisions, and do your research on which sport will be the best for you. Different competitions within sport can either be predictable or unpredictable or somewhere in the middle, so take note.
After picking a sport and nailing down a competition or two you'd like to focus on, be sure to familiarise yourself with them. This will aid you in knowledge and making decisions when it comes to betting.
Making money means winning bets, and you want the best outcome of winning – this is the main principle of finding the sport that makes you the most money.
Up to €100 in bet credits

Claim

Open an account with bet365 today and bet on a huge range of markets with the world's favourite online sports betting company.
Some of the most interesting facts and statistics come from the best sports to bet on.
According to playtoday.co, one of the highest winnings from a single bet came from an eSport - CS: GO! This ended up with the winner taking around 8k dollars home after only betting 25 dollars with small odds of coming out as a winner.
It's true that sometimes betting resolutes to an amount of luck, but opportunity-seeking skill also comes into play.
Some more interesting facts according to playtoday.co:
Sports betting makes up for around 30-40% of the entire world's betting market
Betting at only high odds brings profit is a false statement
Even the best bettor' average win rates only reach up to 55%
Baseball is one of the hardest sports to bet on
Patient and smart decisions are best
Based on available statistics, the most profitable sports leagues are: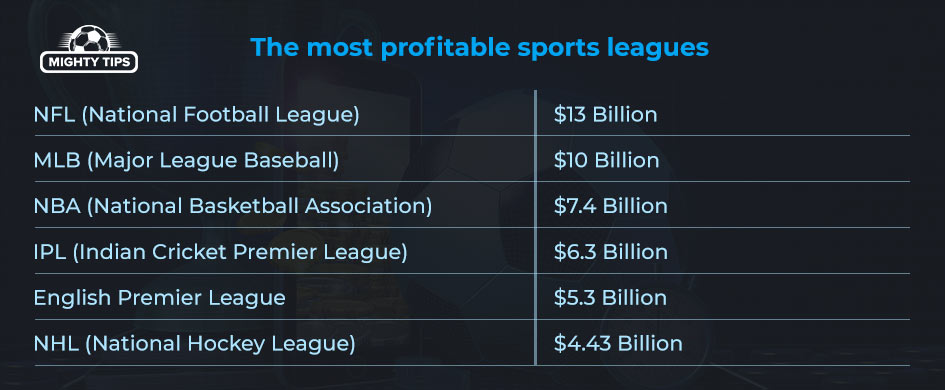 How can I find sports which make more money?
You can also go by the recorded facts rather than finding the sport and leagues which are suited to you.
Sports such as football, American football, baseball, and even some types of eSports bring a lot of revenue and winnings to bookmakers and punters alike.
So what are some of the most profitable sports to bet on?
American Football - $13 Billion
(Source - Market watch)
The NFL has always been the talk of the town within the USA cities. With the Superbowl racking up lots of views plus plaudits for the spectacle, lots of money is poured in from more than just betting. Advertisement is heavy, many people anticipate this event.
Not only the Superbowl but there is the NFL league which you can outright bet on which team might even just reach the Superbowl.
Baseball - $10 Billion
(Source - LWO Sports)
Similarly to the NFL, this is yet another American giant that even people within the United Kingdom love to bet on. Many bettors over the years have dubbed this as one of the hardest sports to bet on, but that does not mean that it does not make money!
Hailed as one of the sports to keep an eye on, Major League Baseball can really help you if you understand the circumstances of the game, and how to bet on it.
Basketball - $6.41 Billion
(Source - Statista)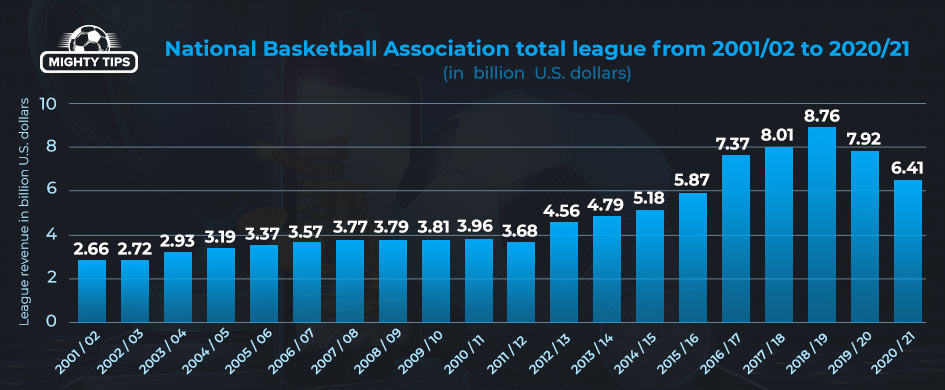 Big names like LeBron James and several others have promoted this sport largely. Hipsters are always gravitating towards basketball as it was the sport of the streets. The current state of the NBA means that it is making lots of money from not only the draft entertainment but also the league action and of course, betting.
We recommend learning more about NBA teams in order to have it much easier to bet on who might win a game, or outright a tournament.
Cricket - $6.3 Billion
(Medium INC)
The Indian Premier League has been named the best cricket competition in the world. How you bet on it is your choice - it is similar to cricket, which might be a little bit hard to bet on. But once you have a hang of how to bet on this sport, you will have no problem.
Many Britons have bet on this sport before, and you should look into it too!
We learned that there is more than one sport that makes quite a bit of money.
You also need to keep in mind that you have to first KNOW how to bet, and how to create money's worth from gambling rather than simply picking a sport. We hope you can do your best once you find your platform.
In conclusion, the best sports to bet on are the ones you are naturally well-informed on - and the ones which might hit the spot more whilst you are watching them. Most sport is part of the tradition, every area is different and has a strong history, so look into it, and we wish you the best of luck.
Sports betting revenue

Vadims Mikeļevičs

11.05.2022

3 0

Euro 2020 Betting Tips After Matchday 1

Fabio Duarte

18.06.2021

16 2

Euro 2020: Hottest odds and bonuses

Fabio Duarte

05.08.2021

15 2