Top 3 MMA Fights in September With The Hurricane's Quotes
We've covered boxing in September with our ambassador, Jevgenijs 'The Hurricane' Aleksejevs; now we will look at some of the standout UFC fixtures dominating the combat calendar throughout September.
New MightyTips Ambassador Jevgenijs Aleksejevs, who recently overcame Dimitri Trenel to extend his undefeated boxing record to 13-0, is an excellent man to listen to when it comes to UFC. A successful fighter in multiple disciplines, including Kickboxing, Aleksejevs would have likely been a professional with his feet rather than his hands had it not been for a horrific, career-threatening, kickbox-ending leg break.
Here are our top three UFC fights taking place across the month:
Sept 10, 2023: Israel Adesanya VS Sean Strickland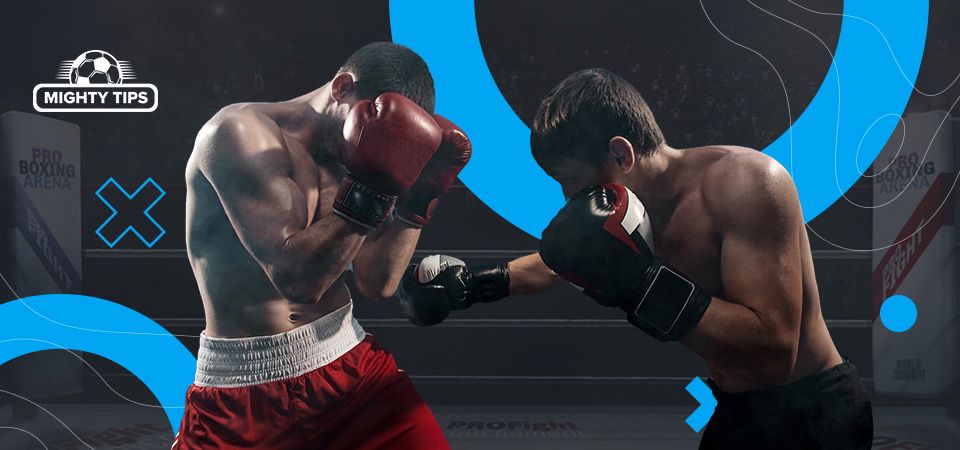 Venue: Qudos Bank Arena, Sydney
Adesanya record: 24-2-0
Strickland record: 27-5-0
Odds: Adesanya (1.14 fav) Strickland (5.5)
The world will watch on with excitement when Adesanya strolls to the octagon - this is one of the most dominant fighters in recent UFC history, and he's a strong favourite to prove it here.
Also called the Last Stylebender, Adesanya has never lost at the middleweight level, and you get the sense that he will retain that record here against a resilient but limited opponent in Strickland.
He has too much speed and power and glides around the canvas like it is his disco floor - this weekend, we expect him to set too much of an intense rhythm for his dance partner to follow.
Strickland has won just three of his last five fights, including one stoppage win over an unranked fighter. However, one element of which Adesanya will need to be wary is Strickland's striking consistency. He frequently lands over 100 significant strikes in a fight, and Adesanya will have to use his nous not to get drawn into an upfront and personal slugfest.
We reckon this one will be an easy win down under for Adesanya - does our expert ambassador agree?
Read what The Hurricane has to say below:
The most anticipated fight of September will take place at UFC 293, between fighter Israel Adesanya and Sean Strickland. Since I'm a boxer, I mostly follow fights in the boxing world, but there are fights under MMA rules that make me want to watch fights. And this fight is one of those. Adesanya is a multiple UFC middleweight champion (boxing and MMA categories are different), and he is known for his unorthodox fighting style. All martial arts fans should pay attention to this fight.
Follow the boxer @ealeksеev on Instagram and Youtube for the latest updates on his career. For business inquiries, contact his manager at maria.gritsak@mightytips.com.
Sept 23, 2023: Rafael Fiziev vs Mateusz Gamrot
Venue: UFC Apex, Enterprise, Nevada
Fiziev record: 12-2-0
Gamrot record: 22-2-0
Odds: Fiziev (1.63 fav) Gamrot (2.3)
Both Fiziev and Gamrot, two of the most promising young contenders on the UFC circuit, are on the prowl for redemption. The former lost his last fight to a majority decision against Justin Gaethje, while Gamrot lost his penultimate fight to Beneil Dariush by the same method/
The recent setbacks could be the perfect recipe for an enthralling fight. The betting markets have it close, but we are sticking with the favourite.
Sept 16, 2023 Kevin Holland vs Jack Della Maddalena
Venue: Noche UFC, Las Vegas
Holland record: 25-9-0
Della Maddalena record: 15-2-0.
Odds: Holland (1.8 fav) Della Maddalena (2.0)
This one is so close to call - as evidenced by the bookmakers. Whatever the result, we could be set for an absolute barnstorming fight between two combatants born to cause carnage.
Of Holland's 25 wins, 21 of them were finishes - he loves to put on a show. Meanwhile, Della Maddalena has four first-round stoppages and a Fight of the Night title under his belt so far in his fledgling career.
We see this going to the latter. He has youth on his side and has proven explosivity. Plus, he's on a mammoth 15-fight winning streak. All the momentum is with him, and we expect it to continue to roll.
Follow us for more information
Looking for the the best MMA bookmakers in 2023? Don't forget to check out Mighty Tips, an industry-leading betting site aggregator.
Whether you are after the list of the TOP rated UFC bookmakers or exceptional MMA betting apps for Android & iOS, Mighty Tips will cover it with its in-depth and comprehensive analysis of betting sites worldwide.