Biography of Jevgenijs 'The Hurricane' Aleksejevs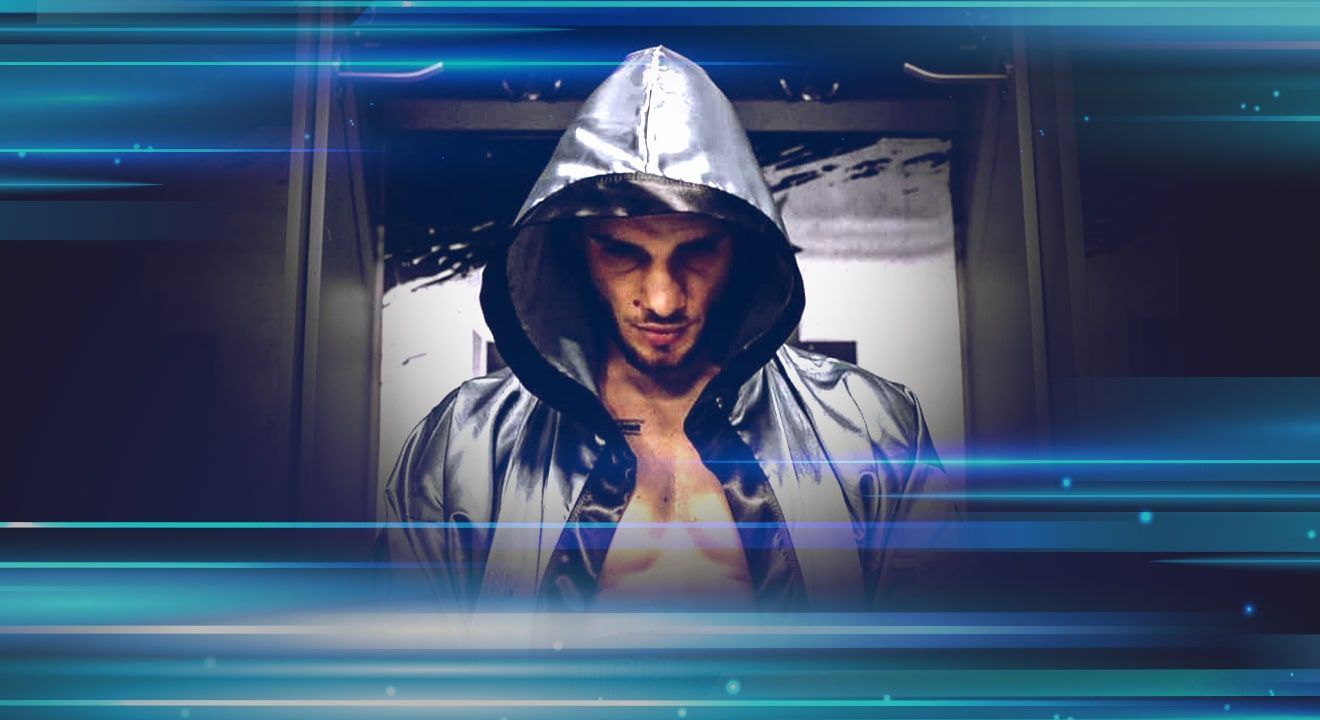 The MightyTips team are ecstatic to announce the addition of celebrated boxer Jevgenijs 'The Hurricane' Aleksejevs as a brand ambassador.
Hailing from Latvia, this prodigious talent holds an impressive undefeated record of 13-0 in his professional career so far, with his lightning-fast fists and potent power earning him his much-deserved nickname.
As a company committed to sports, we aim to propel athletes with which we collaborate to unparalleled success. We are confident that our association with 'The Hurricane' will help him forge ahead, conquer new adversaries, and uphold his exceptional unbeaten record. All the while, it underscores our position at MightyTips as the go-to destination for the finest boxing betting sites and boxing apps.
Want to find out more about the newest star on our roster? Check out his brief biography below.
Biography: The Hurricane - A Journey of Combat and Resilience
Born on the 6th of July, 1993, in Latvia, The Hurricane is a force to be reckoned with in combat sports. Standing tall at 6'0, he has left an indelible mark in kickboxing and boxing. With an impressive professional boxing record of 13 wins, 0 draws, and 0 defeats in the latter, he is now looking to take his career to the next level.
But where did it all begin for the fleet-of-fist Liga native?
The Hurricane's passion for combat sports was evident from an early age. At six, he was trading blows with opponents but with his feet, not his hands. His love affair with organised fighting started when his father introduced him to the Taekwondo discipline. The hours of training and dedication paid off as he achieved a black belt and became a multiple champion of Latvia, the Baltic States, and Europe.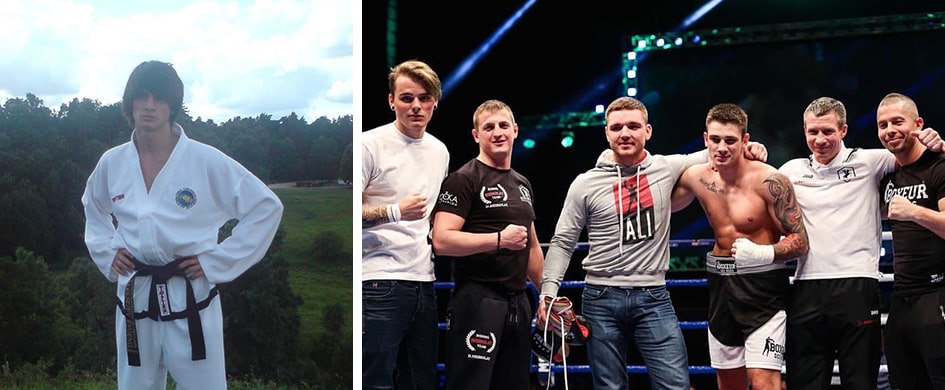 A turning point came when The Hurricane shifted his focus to kickboxing. His talent flourished, and he quickly rose through the ranks. At 13 years old, he started competing under parallel kickboxing rules, achieving remarkable results. Within a year, he overcame seven fights in a single day to become the world champion in kickboxing in Italy. By age 15, he had already become the European champion, solidifying his place among the elite in his age group.
However, in 2015, The Hurricane faced a devastating setback when he broke his leg within 17 seconds of his first fight at the KOC World Championship Fight Show. This injury threatened to bring an abrupt halt to his promising career. Undeterred, The Hurricane embarked on a journey of resilience and determination. After a month of recovery, he returned to the gym, trading heels for hands, and unleashing his frustrations on boxing pads.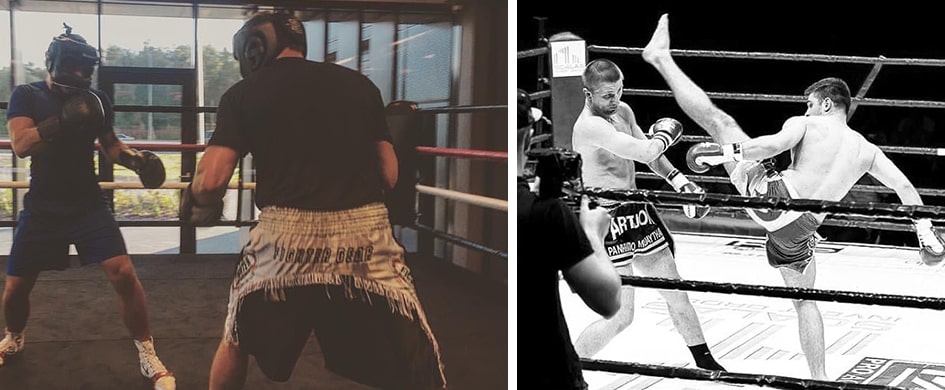 The Hurricane's unwavering spirit and undeniable talent led him back into the spotlight. Despite his lingering affinity for kickboxing, he recognised the potential in professional boxing.
A pivotal conversation with his coach solidified his decision to focus on boxing, describing it as a classical sport that resonated deeply with him. Seeking guidance and inspiration, he enlisted the help of Latvian star and three-time cruiserweight world champion Mairis Briedis, engaging in numerous sparring sessions that honed his skills and fueled his meteoric rise in the sport.
During his 13-fight career, he only fought in his hometown of Riga, but has seen off plenty of seasoned professionals - the latest being Pavel Semjonov in a comprehensive points win back in 2021, with judges scoring the fight 80-72, 77-75, and 78-74, all in favour of the exciting Latvian powerhouse. Other opponents he has felled include Estonian Deniss Kormilin (a devastating knockout victory), Belarusian and former WBA interim middleweight title contender Sergey Khomitsky, and Serbian Slobodan "El Coyote" Culum.
He boasts a KO record of 53.85% and takes an orthodox stance in the ring. His height means he is on the taller side for a middleweight fighter, giving him a slight reach advantage over opponents, which has meant he has had the ability to out-point and out-power his foes throughout his fighting career.
While his story serves as a testament to the power of resilience and the pursuit of one's passion, it will be fascinating to follow The Hurricane's career - here's hoping it goes from strength to strength in partnership with MightyTips.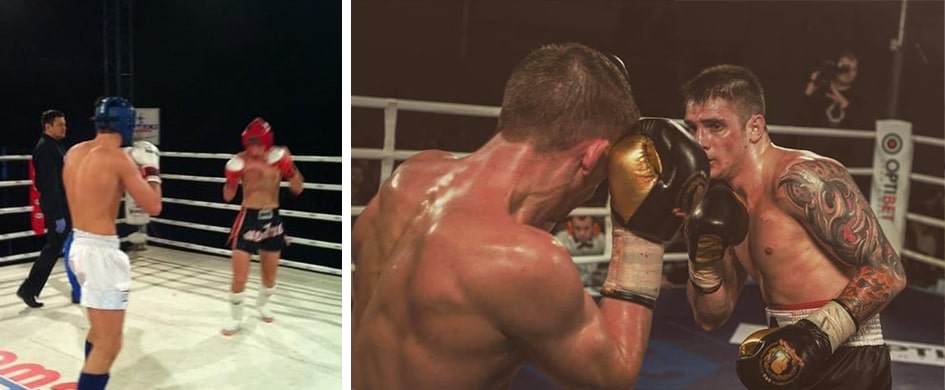 Find the Best Boxing Previews with MightyTips
MightyTips stands as a beacon for all sports enthusiasts, particularly for boxing fans. Offering in-depth, insightful, and well-researched betting previews on boxing matches and bookmaker bonuses, MightyTips has established its name among the top reviewers of boxing betting sites. For those in the UK, MightyTips is a go-to resource, esteemed as one of the premier reviewers of UK betting sites.
Moreover, MightyTips has raised the bar by facilitating users across the UK by giving the low-down on betting apps in the UK.
Whether you're new to the scene or an experienced bettor, MightyTips bridges the gap, offering an unparalleled experience in comparing the best live betting sites. And - best of all - it's for free. We do't do premium memberships and paid tips. Everything you see is ready and available for viewers night and day for free. So stay with us and we'll see you in the next round.
The Hurricane's Previous and Upcoming Fights
Jevgenijs Aleksejevs Box-pro 14 bouts

| Date | Opponent | Location | Result |
| --- | --- | --- | --- |
| 2023-08-05 | Dimitri Trenel (France) | Hotel Holyday World, Benalmadena, Spain | Win (KO in the 3rd round) |
| 2021-10-16 | Pavel Semjonov (Estonia) | Arena Riga, Riga, Latvia | Win (points: 80-72/ 77-75/ 78-74) |
| 2020-08-29 | Deniss Kormilin (Estonia) | Studio 69, Riga, Latvia | Win (KO: 2:29 into the fight) |
| 2019-06-15 | Siarhei Khamitski (Belarus) | Arena Riga, Riga, Latvia | Win (points: 58-57/ 57-58/ 58-57) |
| 2018-10-06 | Przemyslaw Gorgon (Poland) | Arena Riga, Riga, Latvia | Win (points: 58-56/ 58-56/ 60-55) |
| 2018-05-12 | Gabriel Lecrosnier (France) | Arena Riga, Riga, Latvia | Win (points: 58-56/ 60-54/ 60-54) |
| 2018-01-27 | Maurice Possiti (France) | Arena Riga, Riga, Latvia | Win (points: 56-58/ 58-56/ 58-56) |
| 2017-11-11 | Slobodan Culum (Serbia) | Arena Riga, Riga, Latvia | Win (KO: 1:18 into the fight) |
| 2017-09-30 | Andrey Chentsov (Russia) | Arena Riga, Riga, Latvia | Win (KO: 2:13 into the fight) |
| 2017-04-22 | Valerijs Mikalausks (Latvia) | Olympic Sports Centre, Riga, Latvia | Win (points: 59-56/ 59-57/ 58-57) |
| 2016-05-14 | Jurijs Kozlovs (Latvia) | Arena Riga, Riga, Latvia | Win (KO: 1:50 into the fight) |
| 2016-02-21 | Nikita Mateuss (Latvia) | Arena Riga, Riga, Latvia | Win (KO: 1:03 into the fight) |
| 2014-04-01 | Dmitrijs Savenko (Latvia) | Club Rigas Rings, Riga, Latvia | Win (KO: 1:56 into the fight) |
| 2013-09-28 | Mareks Kovalevskis (Latvia) | Club Rigas Rings, Riga, Latvia | Win (KO: 1:46 into the fight) |