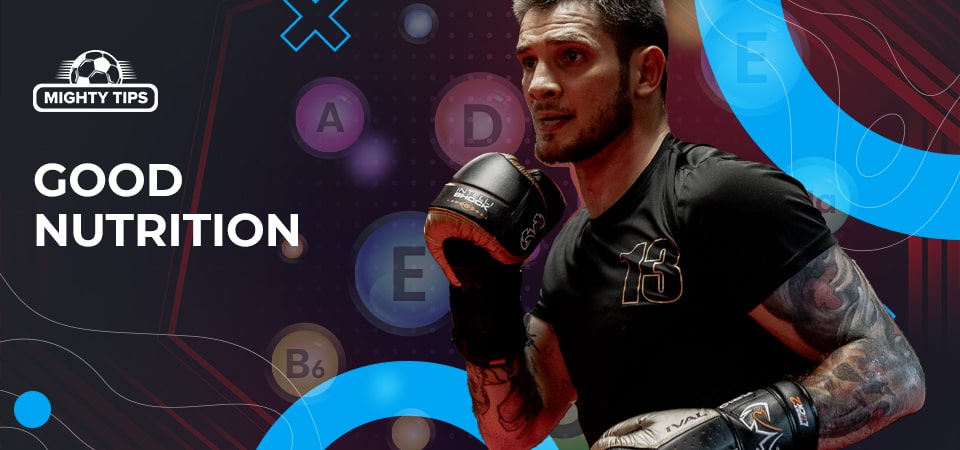 The Hurricane knows the importance of a good diet - he needs to follow strict nutritional advice to ensure he makes the weight for his next bout.
He believes a food plan can have long-term benefits:
It is necessary to establish a diet. Create a regime, eat at set times throughout the day, and diversify your diet so each meal contains proteins, fats and good carbohydrates.
He also called out the grazers and nibblers and highlighted the importance of water:
It is important not to snack so that insulin does not increase, which subsequently negatively affects your hormones. Be sure to drink enough water, from 2-3 litres, depending on your sports regimen.
According to scientific consensus, nutrition is integral to maintaining fitness, health, and an active lifestyle.
Proper nutrition ensures the body receives the necessary nutrients and energy to perform daily activities and exercise.
It aids muscle recovery and growth, improves athletic performance, and reduces the risk of illness and injury. It can also support overall health by maintaining optimal weight, enhancing the function of the heart and other organs, and preventing chronic diseases such as diabetes and heart disease.
That's why nutrition is a cornerstone of fitness and health, underscoring the need for a balanced and varied diet through dietary diversity from proteins, fats and carbohydrates.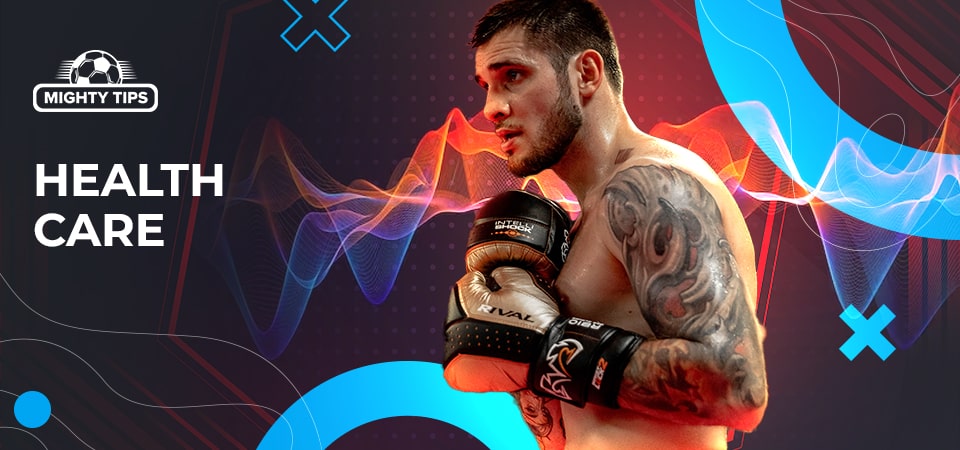 A visit to the doctor should not be a reactive measure and staying on top of your overall health is important, according to Jevgenijs Aleksejevs, who urged people to conduct regular check-ups.
Visit the doctors in a timely manner and annually take a biochemical blood test, as it will help prevent some diseases. Always monitor hormones and, where possible, conduct an ultrasound to spot any issues.
Doctors provide personalised advice based on an individual's health history, lifestyle, and physical condition. They can offer guidance on balanced diets, appropriate exercise regimens, and healthy lifestyle changes.
They can also monitor weight progress over time and address potential issues or risks. Therefore, regular medical check-ups help in weight management and contribute to overall health and well-being.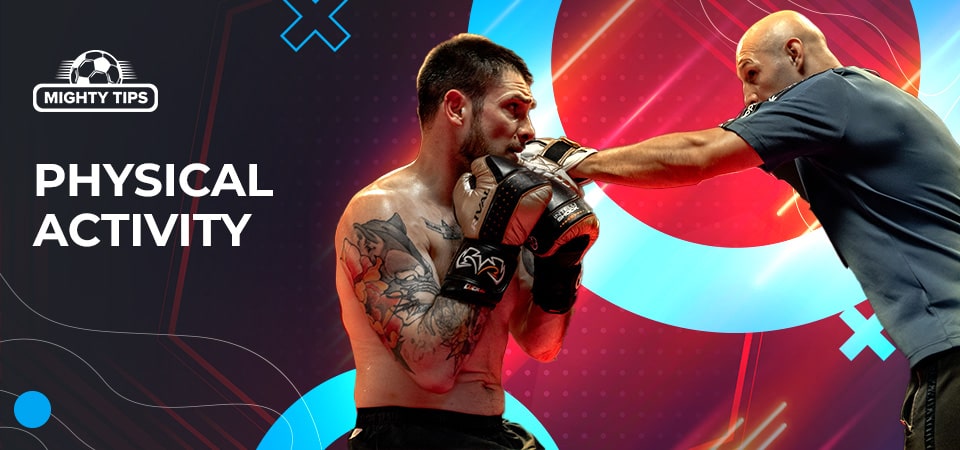 The Hurricane advises:
Three or four exercise sessions weekly to keep your vitality and energy levels high throughout the day.
He's not wrong. According to a comprehensive study published in The Lancet, physical inactivity is associated with an increased risk of many adverse health conditions, including major non-communicable diseases such as coronary heart disease, type 2 diabetes, and breast and colon cancers (Lancet, 2012). This study emphasises the significance of regular exercise in reducing these risks.
Similarly, research in the Journal of the American Medical Association (JAMA) underscores the role of regular physical activity in maintaining optimal body weight and fighting obesity, one of the leading preventable causes of death worldwide (JAMA, 2015). These studies highlight the critical role of regular exercise in maintaining health and preventing disease.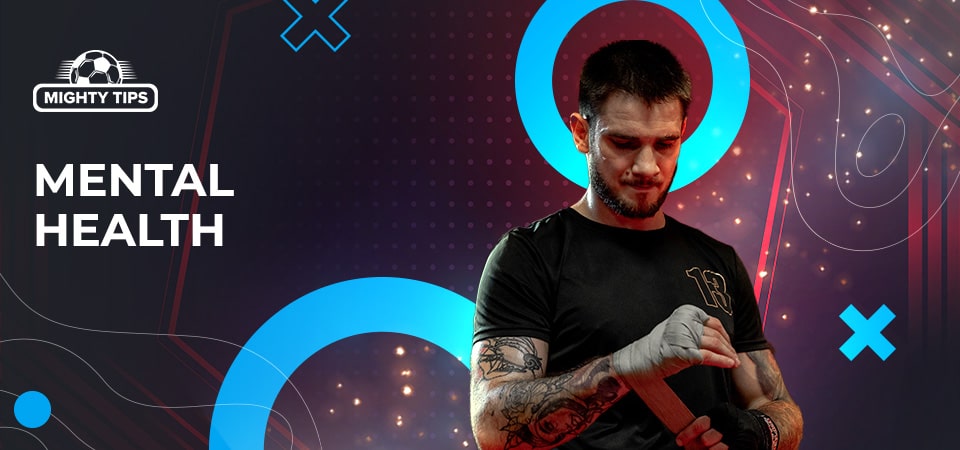 Whoever invented the phrase: "healthy body, healthy mind" deserves to sit in the pantheon alongside the caveman who invented fire and the farmer who invented the wheel. It's a simple phrase, but it aptly and succinctly sums up the relationship between the two - and how they depend on one another.
The Hurricane agrees:
Don't forget mental health. It also affects your vitality, energy levels throughout the day and feelings of happiness. Sports, sleep, good nutrition and meditation will help you achieve a sound mental state.
According to a study published in The Lancet Psychiatry (2018), maintaining good mental health is as essential as maintaining physical health when leading an active lifestyle.
The research analysed over 1.2 million individuals and found a significant correlation between regular physical activity and reduced feelings of depression and anxiety. Furthermore, individuals with a positive mental state were more likely to engage in physical exercise, suggesting a reciprocal relationship between mental health and physical activity.
This underscores the critical role of mental health in maintaining an active and vibrant lifestyle, demonstrating that the mind and body are intrinsically linked.
The Hurricane is a professional athlete with help from professional coaches and access to some of the best gyms, equipment, and training.
Training and staying fit is a key part of his job, and he understands it intricately, but he is also extremely set on getting the message out that health is more than just a physical chore, and it's for this reason that he is a professional boxer.
Maintaining physical fitness and health extends beyond mere actions and routines — it fundamentally stems from one's mindset. A mindset that cherishes health, values self-care and is committed to consistent effort paves the way for a robust and healthy life.
Adopting this mental framework fosters an approach to life that isn't solely based on intermittent diets or sporadic exercise but rather on the continuous pursuit of well-being. Ultimately, everyone can embrace this mindset, making a fitness and healthy lifestyle not just a possibility but a reality.
Stay with us to learn more about The Hurricane and Mighty tips for free sports betting tips.
About MightyTips
MightyTips is your one-stop source of the best bookmakers for boxing betting and new MMA sportsbooks on the Internet. In addition to this, we offer detailed bookmaker reviews and bonuses along with the free tips and predictions.