Campobet registration – How to sign up & log in
advantages
Competitive odds in football

eSports live streaming

Great customer service

Excellent welcome bonus
This article was last updated:
On this page, our team of sports betting experts covers all things Campobet registration. Campobet is an online sportsbook site that has caught our eye due to its continued growth and success. How do they manage to flourish in such a competitive industry? We explain.
Also included in this review, we walk you through the Campobet register steps, allowing you to sign up and bet without delay. You'll spend less time registering and more time betting if taking our advice. Let's get started and discover what this betting website and the mobile site have to offer customers.
Why should I join Campobet?
From the moment you complete the simple Campobet sign-up process, you'll see just why this bookie is so popular with sports bettors. They may not be the most experienced in the industry and can't compete with the leading names for building up an established reputation, but this bookie is all about the future.
They are an ambitious business that wants to give members a unique and exciting way to bet on their favourite sports. They want to take you away from the tired old sports betting model and show that there's a better way to do things.
From your first visit to the site, you'll receive VIP treatment. Create an account, secure a welcome bonus, and then click the Campobet login button to access all features. There are dozens of sports to bet on, with hundreds of competitions and markets attached. They offer secure and reliable ways to deposit funds to your betting account and withdraw winnings. There's also a dedicated customer care team available should you need them.
Campobet sign-up bonus
The team at Campobet is so confident you'll love their service that they're willing to give new members an attractive welcome bonus just for signing up. Register for an account today by following the steps below and you'll bag the new player free bet. Every new customer who joins today is eligible to receive the welcome bonus.
The Campobet welcome bonus is one of the most generous offers we've found in the gambling industry. Create an account and you'll bank up to a 100 Euros free bet. This is a deposit-matched bet offer, so the value of your free bet will be equal to your first deposit and wager. For example, if you join and bet 50 Euros on football, you qualify for a 50 Euros free bet. To get the most out of this offer, you should deposit 100 Euros to grab the entire 100 Euros free bet.
How to register at Campobet
You can register at the Campobet site in a matter of minutes. The quickest way to create an account is by following the steps below. This will ensure you are on the site and betting as a registered member without delay and with access to the 100 Euros free bet. You must complete this process only once. In future, simply login to your account using your username and password to place bets:
Click any link on this page – find a link to the Campobet site and click it.
Select the registration button – in the top corner of the homepage there is a Registration button. Select this.
Fill in the form, providing name, age and address – the registration form takes just a few minutes to complete with no awkward questions.
Make your first deposit and bet – visit the member's area and make your first deposit, then use that cash to place a sportsbook bet to qualify for the bonus.
The welcome bonus due will be added to your account balance – your free bet welcome bonus will appear in your account balance and can be used to gamble on the sports fixture of your choice.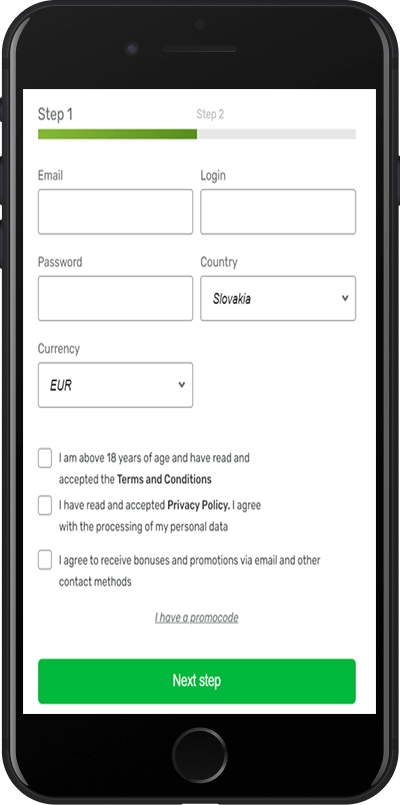 Each customer can only create one sports betting account at Campobet, and you'll qualify for the welcome bonus just once. There are other recurring promotions available, however, to both new and existing members. Please also read the site's terms and conditions for new users and the welcome bonus before proceeding.
Campobet login
Regardless of whether you are using the website or mobile site to access your account, you must log in on every visit and then, for security reasons, log out when you have finished betting.
The login process has been kept as streamlined as possible. The team wants to ensure you spend less time trying to access the site and more time betting on the sportsbook markets. This is why you can log in at Campobet in less than 10 seconds. Follow the steps below to complete the process as quickly as possible:
Open the Campobet website or mobile site – type the Campobet URL into your desktop or mobile device's web browser.
Click the login button – at the top right of the homepage, you'll find the login button.
Type in your username and password – here you must enter the username and password you created when registering.
You'll have access to your betting account – place bets, deposit cash, use promotions, contact customer services and more.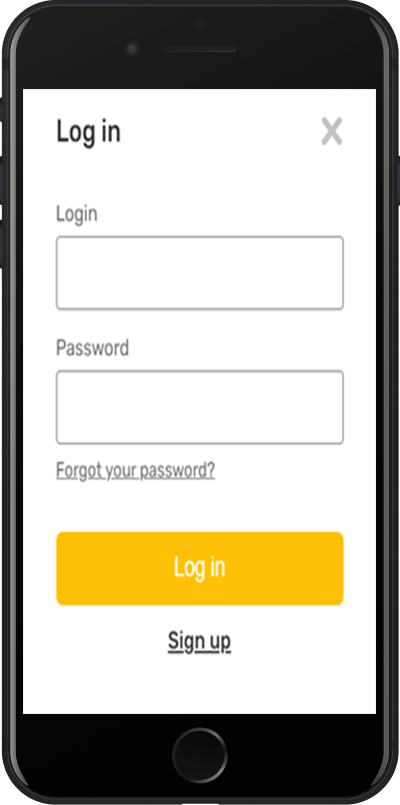 Three things you should know about Campobet sign-up requirements
On the Campobet site, you'll find a link to the site's terms and conditions. This is a set of rules you must follow to bet legally with Campobet, and we advise reading all the small print to get a proper understanding of what is expected of you as a member.
Below are three points we'd like to draw your attention to. These are things our team believes you should know about the Campobet sign-up requirements:
Before joining Campobet, you must check that this online sportsbook is licensed and legal in your country. If it is not, you cannot bet with them. If the bookie is available and online sports betting is legal in your region, then you are free to proceed. You must be over the legal gambling age to create an account and place bets. You will be required to prove this.
You can add different payment methods to your betting account. This allows you to manage your money better and track how much you are spending on gambling. Deposit and withdraw funds through a debit card or modern e-wallet service. The name on your payment method must be identical to the name on your sports betting account. If this differs in any way, the payment won't be accepted.
The Campobet new customer bonus is reserved for new players who open their first online betting account with the bookmaker. If you already have an account registered with Campobet, even if it's an old one you had forgotten about, you will be directed to the login page rather than registration. This means you won't qualify for the welcome bonus but can access all other offers in the promotions tab.
You must be over the legal gambling age to register
Your payment method should match your betting account
You can register only once
How to verify my Campobet account
You must prove who you are to the Campobet team, and you will be asked to do this. Verifying customers is one way that Campobet aims to stamp out the threat of underage gambling, money laundering and identity theft.
All new members will be asked to prove who they are when joining, which has become standard practice with all online betting sites. You can provide proof by taking a snapshot of your photo ID on your smartphone and emailing it to the Campobet customer services team. They will quickly check your details and lift any temporary account restrictions.
What if I need help while creating an account at Campobet?
The Campobet site has been kept as simple and user-friendly as possible. This helps to limit the need to contact the customer service team, but they are there if you need them. If you do require assistance, your first stop should be the Frequently Asked Questions page. There you'll find a catalogue of questions with helpful answers attached, allowing you to troubleshoot quickly.
If you'd prefer to speak to a customer service team member, the quickest way to get in contact is through the live-chat feature. Click the link and type your question into the conversation box. A member of staff will reply quickly via the same channel.
Conclusion
As you can see from our Campobet site review, this bookmaker deserves your attention. They set the standard with a generous welcome bonus that gives new customers up to 100 Euros in free bets. To get your share, simply click any link on this page, register for an account, then deposit and place your first sportsbook wager. Your free bet will then be added to your account balance.
Members have access to a wide range of sports and betting markets. Browse the sports navigation bar and click the one that catches your eye. Use your free bet to gamble on the sports you love, including football, tennis and boxing.
Top Rated Bookmakers in your country