Winabet365 review
Advantages:
Offers a wide range of betting and games – including virtual sports and TV games.

No max deposit limit with DusuPay.

Live betting football match updates.
Payment Methods: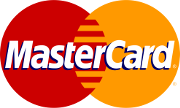 See all
The vastly advertised bonuses within the page on Winabet365 really show how generous they can be to new players. In particular, their 365% welcome bonus for new players who can deposit up to 100 DT.
A welcome free bet also accompanies the above, which allows punters to grab one risk-free bet to test themselves with. This could be used to make a bet you would usually not make.
A combo bonus is also available for punters who bet on combinations of games, allowing you to have up to 230% more winnings if your running bet is successful. There aren't many other bonuses and offers aside from these three default ones, however, making this a little bit bland.
The odds within the Winabet365 bookmaker seem to be on the same wavelength as most of the other usual betting markets when it comes to the football betting fray. But when it comes to betting on other sports like basketball, it might seem like a better alternative to other markets. From what we can see, the betting fray margins at Winabet365 look to be great for most customers. The smaller sports have much different odds from other sportsbooks, while the bigger sports seem to be covered similarly by quite a lot of different bookmakers.
Betting margin
Football
7.28%
Basketball
7.99%
Tennis
8.19%
Cybersport
7.81%
Overall betting margin
7.8%
A much different interface to what we see on desktop, the Winabet365 online mobile site gives you a list going up and down (which would usually be at the top of the page on desktop). There is much less advertising for bonuses and casinos, which appear in a small gallery-like side scroller on the top of the list. Overall, it works pretty well despite taking a while to load.
Winabet365 currently has two applications but they are made hard to access, being only obtainable via a website .apk file that produced a 404 error on us when we tried to access. However, from experience, we saw that the mobile application is pretty much the same as the web app.
The usability of a website makes the experience of a punter all the better when it is top quality, which is why we're including this section for you to read carefully! Here, we'll list some of the best and worst points of the Winabet365 betting site.
Advantages
Limitations
The layout is extremely simple – no complications.
The page is overall easy to navigate when it comes to finding your way around.
Games are sorted in tabs, which are clearly labelled and quick to open.
At Winabet365 online sports betting, there are a lot of sports you are able to choose from, so when it comes to the vast range of betting types, there are quite a few to consider.
Virtual sports and eSports are advertised on the page quite a lot, giving us the impression that the eSports betting scene is pretty big there – and we were right. They have their own section for this, allowing for eSports-specific bets to be placed.
Both pre-match and live betting is available, giving punters a good selection as they consider how they would like to bet.
Snooker
Champions League
UEFA
FIFA
Dota 2
FIFA World Cup
NBA
League of Legends
American Football
Virtual Sports
Badminton
CS:GO
Golf
Cycling
Darts
Cricket
Volleyball
Tennis
Rugby
Politics
MMA
Hockey
Handball
Football
eSports
Chess
Boxing
Biathlon
Basketball
Baseball
The bookmaker Winabet365 has been on the internet and established since 2018, making it a fairly young company. They currently hold the Curacao license, which attests to their betting qualifications. From what we have seen, the bookmaker Winabet365 does not have too many online complaints, so their reputation is largely untainted.
They offer a few ways to reach out for support, which makes them all the more trustworthy. This bookie is seemingly harmless and has produced quality service since 2018.
You can only compare up to 3 bookies at once. Please remove one of the bookies if you want to add another one

Welcome Bonus
100% up to 100$
Offers a wide range of betting and games – including virtual sports and TV games.
No max deposit limit with DusuPay.
Live betting football match updates.
No live football match video.
Claim Bonus
Winabet365 betting requires you to become familiar with some of its deposit methods. They currently have a small selection of ways you can add funds to your account, such as ClickToPay, which is linked with your Mastercard or VISA card, allowing you to utilise debit cards. Most deposit methods within Winabet365 are deposit-only methods powered by prepaid cards.
Be wary that until you are fully registered and have completed the website verification, you will not be able to perform any sort of withdrawal from your account funds. There is a 25% tax on the amount you withdraw too.
Deposit funds

Deposit funds

Withdraw funds

Withdraw funds

Amount

Amount

Time

Time

Commission

Commission

Amount

Amount

Time

Time

Commission

Commission

Min. $5 / Max: $2000
Less than 1 min
N/A
Min: $20
Not specified
25%

Min. $1 / Max: $2000
Less than 1 min
N/A
Min: $20
Not specified
25%

Min: $5 / Max: $5000
Less than 1 min
N/A
Min: $20
Not specified
25%

Min. $1 / Max: $2000
Less than 1 min
N/A
Min: $20
Not specified
25%

Min. $1 / Max: $2000
Less than 1 min
N/A
Min: $20
Not specified
25%
A live chat is offered by the site, which is very responsive. The polite team at Winabet365 will be more than happy to help you with responses to general questions about payment methods or how to register your account properly, or anything else you need.
There is a phone number to call which would show up using a search engine - it would appear outside the page, as a suggested answer to our search. Attempting to access the Contact Us webpage would sometimes result into receiving a 404 error, which is something the bookie should really deal with.
Although they have an email that is accessible via a search engine, this is still not available via their own page, which is poor. helpdesk@winabet365.com is the email you should use for help and support.
We can tell that they are fairly new (est 2018) and will keep on making improvements as they go along.
Our Winabet365 review also dug out some notable flaws, such as the support contact page landing a 404 error, which means major damage to their rating. Also crucial is the fact that there is no specified timeframe for withdrawal times. Plus, some unclear information on their page might confuse punters.
Advantages
The bookmaker is trustworthy
Overall, they rely on a simple layout
Limitations
They have much to work on – like their support pages
They are a very young company, being founded in 2018
Winabet 365 Tunisia is also a very usable website, with a simple interface allowing even new users to get around the page very quickly and smoothly. The usability overall scored an eight, with some points taken off as at times we found the site to slow down.
Please rate the bookmaker and submit a review