What's gone wrong for Eden Hazard at Madrid?
Eden Hazard's rise
Since Eden Hazard came from Lille to Chelsea he has become one of the best players in the world. His pace, dribbling skills, creativity, flair, agility, and low centre of gravity have made him a nightmare for every defense. During seven years in London, he won two Premier League titles while scoring 85 goals in 245 league appearances.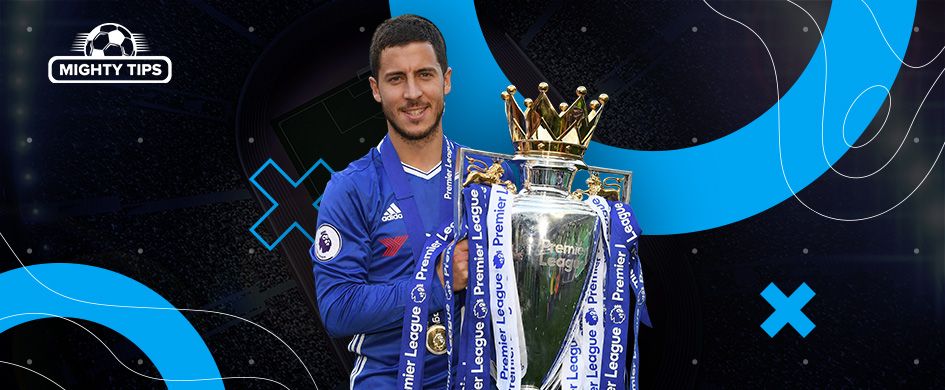 While being one of the best players of the previous decade, Eden Hazard made one of the biggest transfer moves in football history when he moved to Real Madrid for 88 million pounds. Actually, that is the most expensive Real Madrid transfer in the club's history. Also, Eden Hazard became one of the highest earners in football, with more than £400k per week.
Upon signing with Real Madrid, Eden Hazard said that he dreamed of playing for the club since he was little, as he always supported Real Madrid. Even so, the Belgian never proved his worth at Madrid.
Eden Hazard failed to produce a result at Real Madrid
Eden Hazard went to the club of his dreams but his body failed him. For seven years at Chelsea, Eden missed only 21 matches. In only his first season in Madrid, however, he had already missed 15 LaLiga games due to injury.
Eden's first season at Madrid was marred by an ankle fracture that eventually required surgery and the insertion of a metal plate. Since then, Eden Hazard has not been the same.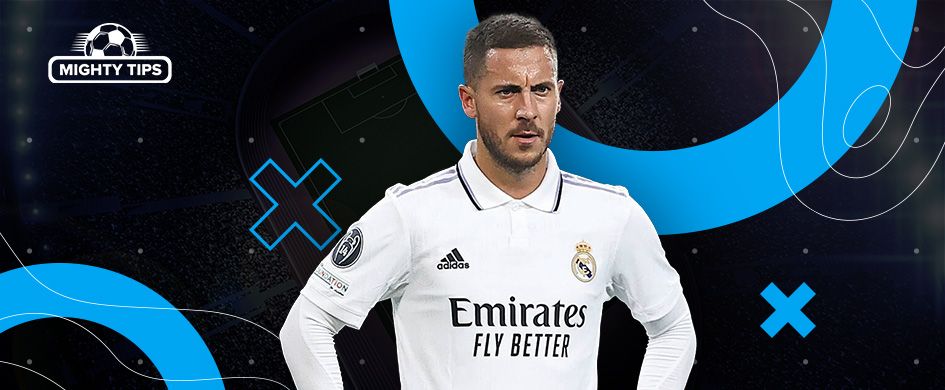 There are a lot of players that became completely different after they lost their explosiveness due to injuries. Maybe the best example is Fernando Torres, who showed almost nothing after moving to Chelsea.
Will Eden Hazard leave Real Madrid in 2023?
In four years at Real Madrid, Eden Hazard won two LaLiga titles and the UEFA Champions League last season, but his huge salary became a burden for Real Madrid. Last summer, Eden said that he would do his best to get back to previous levels, but only a few months later he accepted reality and said he might leave Real Madrid in 2023 as he had again failed to produce a result.
In the 2022/23 season, Eden Hazard appeared in only five LaLiga matches without scoring.
Eden Hazard: stats by club in all competitions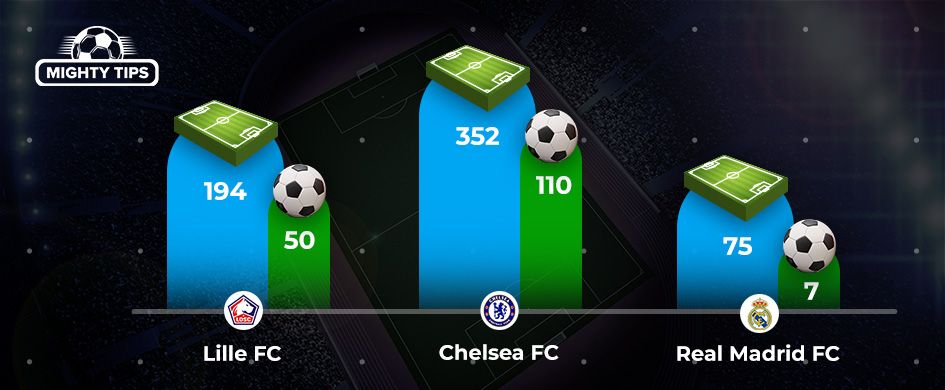 Although he hasn't had too many injury problems this season, rising star Vinicius Junior is playing magnificently in his position, so Eden spent most of the season unused on the bench.
Eden Hazard's seasons at Real Madrid in all competitions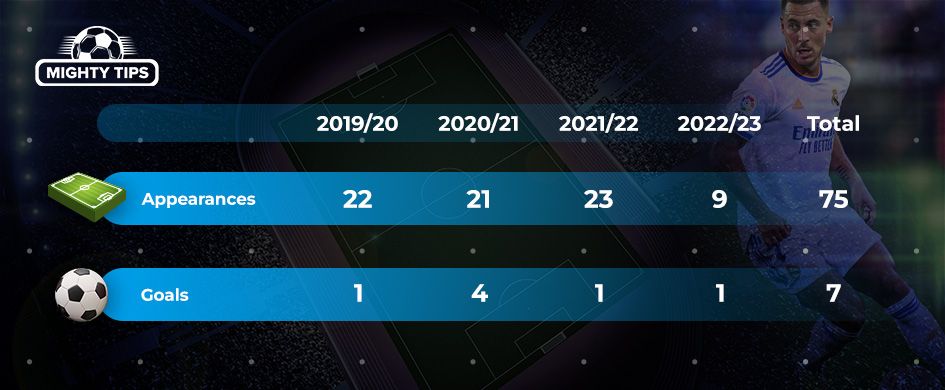 Eden Hazard doesn't contribute much, but he is still one of the highest earners in football. Although after scoring only four goals in 53 league matches in four years, maybe it is time for goodbye.
Although Eden Hazard was only a shadow of his previous himself in his years at Madrid, his years at Chelsea are enough to consider him one of the best players of the last decade.