Who is Joselu, Real Madrid's new forward?
The name Karim Benzema has become a synonym for 'striker' at Real Madrid over the last 14 years. Since the Frenchman left the squad and signed for the Saudi Arabian Al-Ittihad, however, this era has finished. It is believed that Los Blancos will sign another world-class forward in the upcoming weeks but, if the season starts today, the only striker in the squad would be Joselu, a 33-year-old Spaniard who arrived on loan from Espanyol.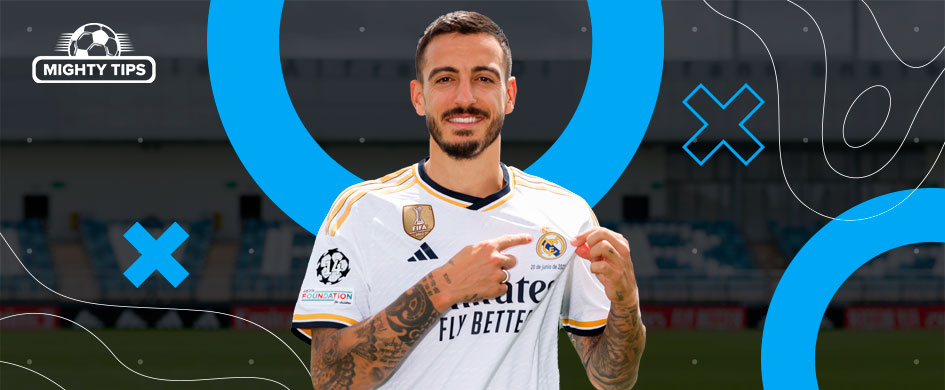 Joselu's interesting career journey
We need to remember that Joselu has already been a part of Real Madrid. In the 2008/09 season, he played and debuted professionally at Celta. Although Joselu played mostly for Celta B, his performances were still enough to convince Real Madrid to sign him.
So, Joselu came to Real Madrid in 2009 but never got a real chance in one of the best football teams in the world. In three years under contract with Los Blancos, Joselu spent most of his time on loan at Celta and Real Madrid B. Joselu got only two chances to play for Real Madrid but, interestingly, he scored two goals on both occasions despite playing less than 20 minutes combined. During those years, then-manager Jose Mourinho had Gonzalo Higuain and Karim Benzema so, understandably, Joselu didn't get the right opportunities.
In the following ten years, Joselu would change clubs seven times in Germany, England, and Spain, before he had a breakout year in Espanyol in the 2022/23 season.
Joselu career stats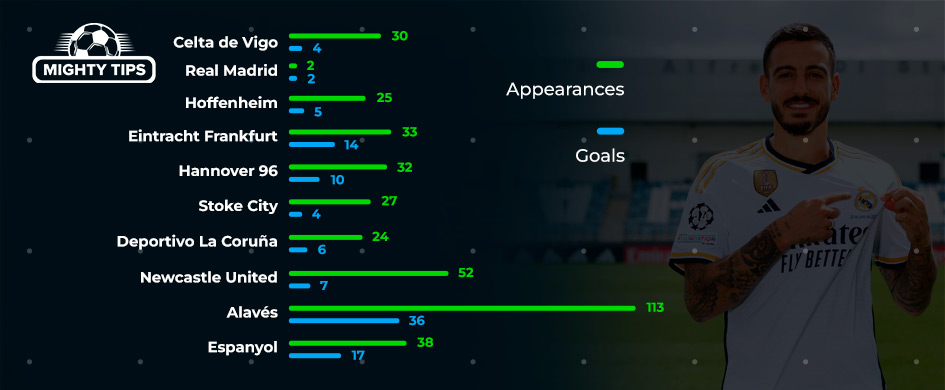 With 16 goals from 34 league matches, Joselu finished as the LaLiga's third-best goal-scorer (behind Robert Lewandowski and Karim Benzema). That was enough for Joselu to get another opportunity at his childhood dream club.
La Liga top scorers 2022/23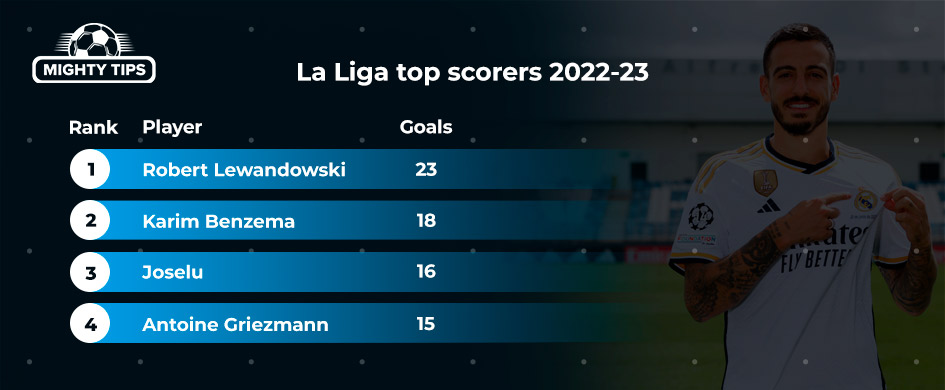 Joselu's reaction after reaching an agreement with Real Madrid
After reaching an agreement with Real Madrid, Joselu said, "This transfer was only finalised a few days ago. You can only imagine what I felt when I heard of the interest. This might be one of the happiest days of my life if my wife and children will forgive me for saying that. I was able to make my first division debut at the biggest club in the world and I have dreamed of returning. I'm proud of what I've achieved in the last few years and now I'm happy to come back."
Joselu will certainly have a lot of motivation to show that Real Madrid made a mistake when they sold him to Hoffenheim 11 years ago. Still, it is unrealistic to think he will be the only Real Madrid striker when the season kicks off in a few weeks. The most intriguing football news of previous days is that Kylian Mbappe is trying to find his way to Real Madrid. It is questionable whether Real Madrid will have to wait another season for the great Frenchman, but Los Blancos certainly have ready replacements. Some strikers that provide alternative options include Dusan Vlahovic, Richarlison, and Jamie Vardy.
Joselu's style of play
What Joselu has that stands out from the rest of the LaLiga strikers are physical presence, heading, and finishing. Standing at 192 cm, he is not among the fastest on the field, but his smart movement in the box makes him dangerous. Also, Joselu is excellent at holding up play, linking with teammates, and creating goal-scoring opportunities for others.
Joselu scores bicycle kick against Man Utd
At 33 years old, it is hard to expect Joselu to become more than a rotational player in the striker position. Even so, if he repeats his performances at Espanyol, he could still make a big mark in the upcoming season.