15-year-old Lamine Yamal makes debut for Barcelona, Xavi compares him with Leo Messi
Since La Masia – Barcelona's football academy – started working, the Catalan club had a simple recipe for success: bring in the top talents who will later thrive in the senior squad. In the 21st century, La Masia produced great players like Andres Iniesta, Xavi, and Carles Puyol, as well as the Argentinian Lionel Messi – arguably the best player that ever touched a football.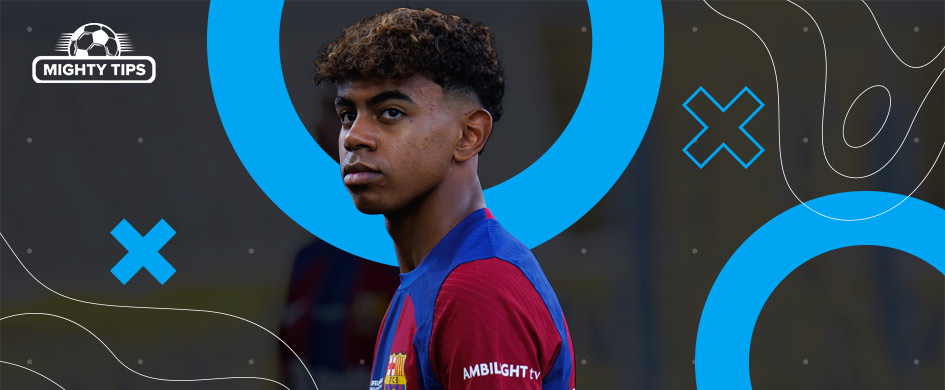 Still, during the reign of President Josep Maria Bertomeu, Barcelona started splashing big amounts of money on foreign stars. That worked for a few years, but Barcelona started getting into financial trouble several years ago. Now, they want to return to their usual recipe of promoting young players through La Masia and building the squad from them.
Over the last few years, players like Gavi, Ansu Fati, and Pedri served as indicators that Barcelona has come back to their usual recipe. The next big talent should be Lamine Yamal, a 16-year-old winger, who many scouts compare with the great Lionel Messi.
Who is Lamine Yamal?
Although Lamine Yamal still can't legally buy alcohol, he has already broken a few records in Barcelona. When the youngster debuted for Barcelona last April against Betis, he became the youngest player ever to play for the club at 15 years, nine months, and 16 days old.
The youngest debuts for Barcelona
| | | |
| --- | --- | --- |
| Player | Date | Age at the time of debut |
| Lamine Yamal | 29th April 2023 | 15 years, 9 months, 16 days |
| Armand Martinez Sagi | 2nd April 1922 | 15 years, 11 months, 5 days |
| Paulino Alcantara | 17th March 1913 | 16 years, 5 months, 10 days |
| Vicente Martinez | 19th October 1941 | 16 years, 9 months, 7 days |
| Ansu Fati | 25th August 2019 | 16 years, 9 months, 25 days |
Lamine Yamal didn't play for the senior squad in the first round this season against Getafe. Still, everything changed after Raphina's red card and suspension. In the second round, Yamal got the first start of his career, and he played exceptionally. Although Yamal didn't score, he caused a lot of problems in the opponent's defense, so it was clear that young Lamine is not only the future, he is now the present too.
In the third game of the season (in a 4-3 win versus Villarreal), Lamine Yamal got another start and produced one of the all-time great performances from a 16-year-old player. Yamal was the most dangerous Barcelona player in the game and, although he didn't score, the youngster helped his team with two assists. Although Villareal fans certainly felt frustration, they still recognised greatness, so young Lamine got a standing ovation when he was substituted in the 75th minute.
Reactions from Lamine Yamal and Xavi after the game against Villarreal
After the best game of his young career, Lamine Yamal said, "I try to take advantage of every opportunity. This is precisely what Xavi asks young people not to be afraid of. Luckily, I'm not scared. I go out and I play football, which is what I'm good at. My mother is a little scared when I'm a starter, but she supports me a lot."
Barcelona's head coach, Xavi, was impressed with the youngster too. He said: "He is extraordinary. He is surprising us all and continuing to grow. The growth he showed today was impressive. He was given the start because we believe he is capable of making a difference. He is very humble, he works hard and he likes football. He is smart and he makes good decisions. Lamine Yamal's decision-making is almost always correct and right. That's surprising for someone who just turned 16 years old. I hope he will be here for many years at Barca because I think he is a player who can define an era, but let's take it easy."
Lamine Yamal's strengths and weaknesses
Lamine Yamal, in all his senior matches, played at the right winger position, but he is able to play at the striker and left winger positions too. His dribbling, technique, flair, passing, vision, and IQ are clearly off the chart for his age group, and it is not surprising that many compare him with Messi, Neymar, and Ronaldinho.
Yamal's biggest weakness is clearly a lack of physical strength, but this should be expected from a 16-year-old boy. The muscles will come soon, so there are not too many concerns.
Lamine Yamal is still too young, but the level of his talent is something we rarely see. It is hard to tell if he will produce at the level of Lionel Messi and the rest of Barcelona's superstars from decades past, but the Catalan club certainly has another youngster to build around. Lamine Yamal has arrived. The future is here.