Real Madrid sign 18-year-old Arda Güler
Hakan Sukur is probably the best Turkish football player of all time, but Fenerbahce Academy has produced a wonder kid that could overshadow him. His name is Arda Guler.
Who is Arda Güler?
Only four years after he joined the academy of the famous club, the 18-year-old midfielder is leaving Fenerbahce and will sign for Real Madrid this summer.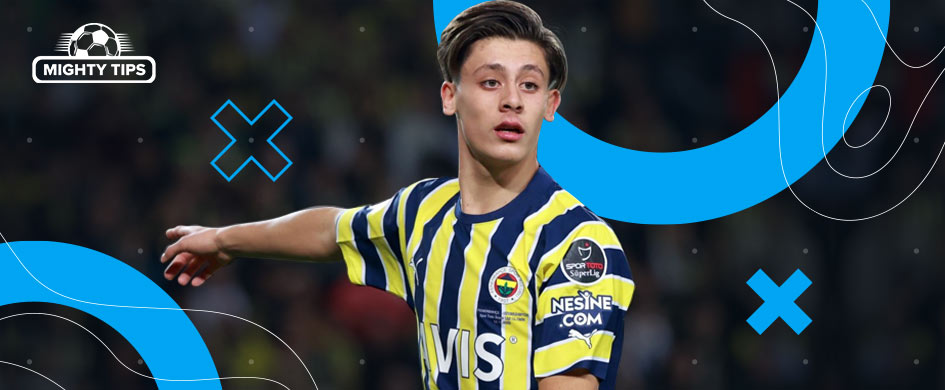 Arda Guler started his youth career at Genclerbirligi but, already at 14 years old, he moved to Fenerbahce. Two years later, Guler had his senior football debut in the Europa League playoff round against Finnish HJK. Only a few days later, he made an assist in his Turkish Super Lig debut. Later in the season, Arda Guler became the youngest Fenerbahce goalscorer ever. Arda Guler's rise to stardom continued in the 2022/23 season. After two years of senior football, nine goals, and 12 assists in 51 matches for Fenerbahce, Guler accepted Real Madrid's six-year contract offer and will continue his dream in the Spanish capital.
Arda Guler senior seasons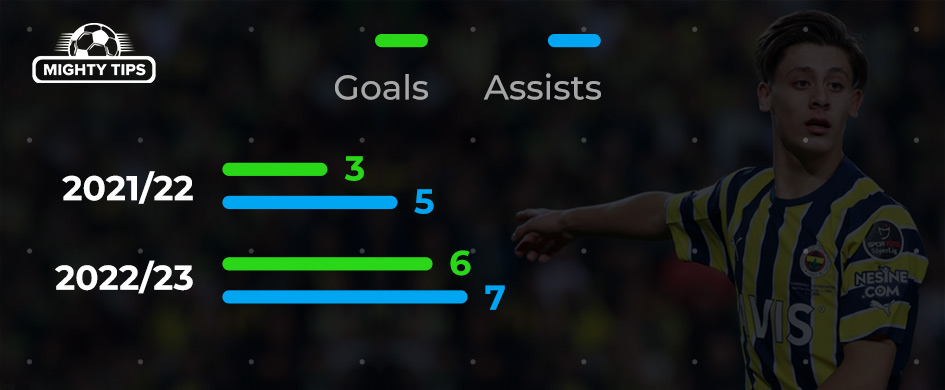 Even though Arda Guler turned 18 only a few months ago, he already has four national team caps. In his fourth game for Turkey, Guler scored the first goal, making him the youngest goalscorer in the national team ever.
Real Madrid is not the only team interested in the super-talented Turkish Messi – as the media call him. Barcelona were also keen to sign a youngster, but Los Blancos convinced Guler that he would immediately have a role in the squad. At the same time, Barcelona was interested in signing the player and leaving him on loan in Fenerbahce for one more season.
«Turkish Messi»: Real sign Arda Guler from Fenerbahçe
Eventually, Fenerbahce's president Ali Koc was disappointed that Arda Guler chose Real Madrid instead of Barcelona as the club hoped their 'wunderkind' would stay for at least one more year. Real Madrid will pay 20 million euros plus add-ons based on performances. Also, Fenerbahce will get 20% of the future transfer fee.
In the past, the media has compared many players with a low center of gravity and superb dribbling skills to Lionel Messi. Marko Marin, for example, was called 'the German Messi', Sardar Azmoun 'the Iranian Messi', and Ryan Gould 'the Scottish Messi'. None of these have even come close to the great Argentinian. Still, it seems that Arda Guler's talent could prove to be the closest we have seen.
In the 2021/22 season, Arda Guler, most of the time, played as an attacking midfielder in Ismail Kartal's 4-2-3-1 formation. Still, after the head coach Jorge Jesus came to the club one year later, he switched to 4-4-2. In the new system, Guler spent most of his time as a right-winger.
The youngster's biggest strength and biggest similarity to Messi is his ability to keep the ball close to his feet while running at full speed. Also, Guler's passing, vision, dribbling, and flair are something that most young players can't match. On the other hand, an inability to play with his right foot is his only major weakness. This can make him a bit predictable so Guler has to develop further.
Although Arda Guler, from the start, seemed determined to move to Real Madrid, Luka Modric, the Los Blancos' leader, also played a part in negotiations. According to reports, the legendary Croatian told Guler that the number 10 is his after he finishes his Real Madrid journey at the end of the next season. It is hard to expect the Turkish star to reach the heights of Lionel Messi or even Modric, but he could be someone who Real Madrid will lean on heavily in the coming years.