MB8 Review: Online Betting Site & Casino in 2023
Advantages:
Large welcome offer

Ambassador deals with sporting legends

Sports news site

24/7 live chat customer service
Payment Methods:
T&C apply. Gamble Responsibly 18+
At Mightytips, the first thing we like to look for in an online sportsbook is the live betting platform. How easy is it to place a live bet? Can you navigate the sportsbook to find a market quickly? How good are the live betting odds in comparison to other live sportsbooks?
These are all the in-play characteristics of top bookmakers - and while MB8 excels in some elements, it is found wanting in others.
We will break down our reasoning in the full MB8 sportsbook review below, offering top tips for players to browse the site aiming for a new place to back up their predictions on football.
Types of live games at MB8
Soccer
Tennis
Basketball
American Football
Volleyball
Hockey
Golf
MMA or UFC
Motor Racing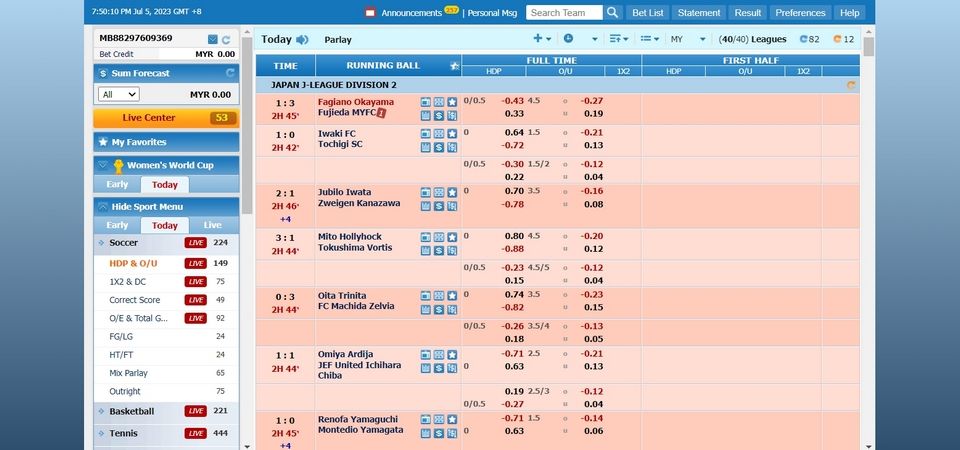 The top bookmakers like MB8 Casino offers an exciting and varied selection of casino games to suit all styles and preferences. From live casino classics such as poker, roulette and blackjack to the latest slot machines, there is something for everyone.
There are also generous bonuses for new players and regular promotions for existing customers to take advantage of. For those playing slots, there is a wide range of titles from a broad range of gaming providers, including Pragmatic Play, Play'n Go, and Playtech. For more experienced players, there are tournaments where you can compete against other players for bigger prizes.
At the time of writing, there is no option to bet on bingo or the lottery at MB8.
Blackjack
Live blackjack is one of the most popular online casino dealer games that allows bettors to play against an actual dealer in real-time. This classic card game has been around for centuries, but it has found new life with the advent of online casinos. The goal is to get as close to 21 without going over (or bust) while getting a higher total than the dealer.
Roulette
Live roulette is one of the other table games streamed directly from a studio, where players congregate around a virtual table in real-time and watch a real dealer spin the wheel while they place their bets on the screen. Online casinos use state-of-the-art streaming technology to ensure that the video and sound quality is perfect and the experience resembles a real-life casino.
The dealer will spin the wheel and drop the ball into it, with players betting on which number or colour pocket the ball will land in. The winners are announced when the ball settles, and all bets are paid automatically. Throughout the game, players can chat with other players on the table and interact with the dealer using a live messenger system.
Baccarat
Live baccarat at an online casino works much like it does in a brick-and-mortar establishment. Players will place bets on the player, banker, or tie before the start of each round. The dealer will then begin dealing out two cards to each hand. The player or the dealer with the hand closest to nine will win unless it is a tie, with bettors paid out accordingly.
Slots
Slot games have revolutionised over the last five years, with developers increasingly incorporating exciting and dynamic mechanics alongside immersive and engaging design and gameplay.
To play on any online slot at MB8, select a stake within the game client and press the spin button. The aim is to match symbols on a winning line, focusing on landing a bonus or jackpot round for enhanced volatility and the potential thrill for more significant returns.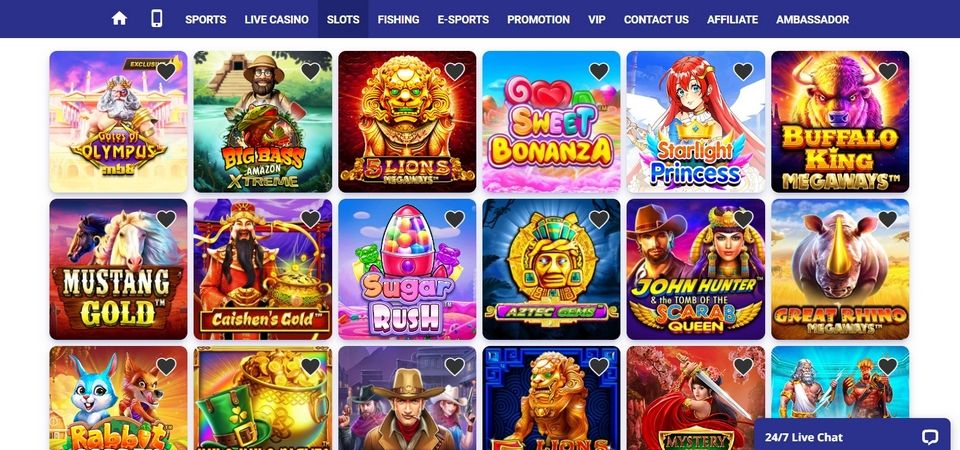 Like other new betting sites, the MB8 platform does benefit from a welcome offer, which works in its favor compared to all bonuses sportsbooks and other rivals offers.
200% Welcome Bonus
The 200% welcome bonus from MB8 is a compound bonus divided into the following three parts:
1st deposit gives you 30% bonus up to RM 200 with a 16x turnover requirements;
2nd deposit grants 70% bonus up to RM 300 with 20x turnover;
3rd deposit has a full 100% bonus up to RM 500 with 22x requirements.
The first deposit bonus of 30% with a rather steep 16x turnover coefficient is on a weaker side; however, in this case bettors can benefit from the first 3 bonuses, which is a plus.
Super Sunday 15% Reload Bonus
In addition to welcome bonus, regular MB8 customers can also enjoy a 15% Sunday bonus for deposits from 10 RM and higher. To claim this bonus, you'd have to go to the Deposit section of the website and Sunday and transfer your money whilst choosing the appropriate bonus in your menu. The bonus can be claimed as many times as you wish, but every transaction has a 15x turnover requirement attached.
10% Unlimited Bonus
Another one regular sports promotion is worthy of discussion - the 10% Unlimited Bonus on any deposit, which is exactly as it sounds. Players can deposit and claim this bonus unlimited times, and there is no cap on the bonus amount. For example, if a player were to deposit 100 RM, they would receive 10 RM as a bonus.
Like all online sportsbook promotions, there are stipulations. Qualifying players must wager the deposit and bonus amount 12 times before it is withdrawable. For example, were a player to deposit 100 RM to claim a 10 RM bonus, they would have to play through this amount a total of 1,320 RM (12 x 110 RM).
Deposit bonuses are one of the most popular forms of casino bonuses - data shows players respond well to betting balance boosters.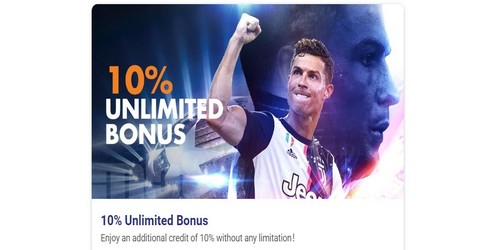 Odds and margins are essential elements of online sports betting. Odds – the numerical representation of a team's or player's chances of winning - are used to determine the possible payout for a successful wager. Generally, lower odds result in a higher likelihood of success, whereas higher odds represent a greater risk but potentially more significant rewards.
Conversely, margins refer to the "cut" or commission that a sportsbook retains to cover its operational costs. This margin is also used to ensure the overall profitability of the bookmaker. The higher the margin, the lower the potential returns from any successful bet and vice versa.
The MB8 odds compare well with rival football sportsbook companies, especially its in-play offering, while the margin is at industry standard levels, which is an attractive proposition for high stakes players.
Betting margin
Baseball

4.88%

Basketball

3.77%

Boxing

4.32%

Cricket

3.89%

eSports

6.33%

Football

5.2%

Handball

5.87%

Hockey

6.4%

MMA

6.4%

Rugby

5.34%

Tennis

5.34%

Volleyball

6.67%
Overall betting margin: 5.4%
No mobile app exists, but players can enjoy an optimised mobile site.
The MB8 site is affiliated with three sportsbooks:
Sportsbooks For MY: SABA SPORTS (MAXBET), CMD368, M8BET, SBOBET
Sportsbooks For SG: CMD368, M8BET
While each sportsbook doesn't stand out from a design perspective, they benefit from an accurate and dynamic search function, a favourites gadget (players need only star future specific events to find them quickly), and a full sports bar at the side of the page to help players find the event at a click and a swipe.
Overall, the mobile sportsbook platforms at MB8 could do with some work and a spot of tender loving care.
Android app: No
iOS app: No
You can play in the Mobile Browser

Mobile Browser
More
You can play in the Opera Mini

Opera Mini
More
Usability is an important factor for the success of a betting site because it ensures that users can navigate and interact with the website in an efficient, intuitive, and user-friendly manner.
A good usability experience encourages loyalty and trust among new and existing customers. Every bettor wants to feel like they are playing at a reliable bookmaker - a functional layout best stokes those feelings.
While there are a few plus points to MB8's general usability, it has some way to go to catch up with its rivals.
A long list of in-play markets is available on the sports homepage
The pending bets function is constantly accessible at the side of the homepage
Live streaming is available at select sporting events, including some cricket, snooker, and darts events
MB8 pool various sports, ranging from traditional favourites such as football and basketball to niche events like Gaelic football and Handball, making it one of the more complete Singapore betting sites.
A wide range of betting lines lets people get creative with their wagers, which helps make them stand out in its field when it comes to betting on sports. Unusually, however, horse racing and greyhound racing are not available at MB8.
MB8 popular types of bets
Upon testing, the critical facets of the MB8 sportsbook platforms meet the wagering requirements to be considered a credible and trustworthy casino.
Everything, from the skills of the customer support service to the deposit and withdrawal methods, is designed to reassure the customer and project dependability. It mostly succeeds.
Payment methods: MB8 deposits & withdrawals
A good selection of payment methods is essential for the modern-day sports bettor. With more and more online sportsbooks offering a wide variety of betting options, it is vital to have access to fast and secure payment methods that allow players to place bets and withdraw winnings quickly.
Deposits
Fortunately, MB8 has many modern-day payment options rich with popularity, including Cryptocurrency, E-Wallets such as Aeepay, YPAY, and Help2Pay, and bank transfers.
For any questions surrounding deposits, players should reach out to a member of the customer service department.
Withdrawals
Funds from the withdrawal will hit a player's account within 1-3 days, though this time can vary according to the processor. It means MB8 is one of the fast payout bookmakers in operation.
| | | |
| --- | --- | --- |
| 10 RM–N/A | Instant | 0% |
| 30 RM–N/A | Instant | 0% |
| 10 USDT–N/A | Instant | 0% |
| 10 USDT–N/A | Instant | 0% |
| 10 USDT–N/A | Instant | 0% |
| 10 USDT–N/A | Instant | 0% |
| 10 USDT–N/A | Instant | 0% |
| 10 USDT–N/A | Instant | 0% |
| | | |
| --- | --- | --- |
| 50 RM–N/A | Up to 15 minutes | N/A |
| - | - | - |
| 50 RM–N/A | Up to 15 minutes | N/A |
| 50 RM–N/A | Up to 15 minutes | N/A |
| 50 RM–N/A | Up to 15 minutes | N/A |
| 50 RM–N/A | Up to 15 minutes | N/A |
| 50 RM–N/A | Up to 15 minutes | N/A |
| 50 RM–N/A | Up to 15 minutes | N/A |
Customer service is one of the most critical aspects of a Malaysia sportsbook. Poor customer service can lead to poor customer reviews, higher churn rates, loss of customers and decreased overall profits. A sportsbook needs elite-level customer service to keep its customers happy and engaged.
A great way for online sportsbooks to provide excellent customer service is by offering 24/7 live chat support - and MB8 can call upon an awesome, highly-trained team to help its customers achieve an optimal gambling experience.
Live chat support allows customers to get immediate assistance with any issue or question they may have, which is essential for those who are in the middle of placing a bet or need urgent help. The live chat team at MB8 answers queries rapidly and effectively upon testing.
Phone

+60 14-716 1955

Email

Live chat

Competence
5 / 5
0 / 5
5 / 5
Politeness
4 / 5
0 / 5
5 / 5
Response Time
Instant
-
Instant
Unlike rival casinos, players at MB8 only need to verify their phone number before having the right to withdraw.
To do this, they must enter a verification code sent to them by the casino - once this step is over, players can request a withdrawal.
Here's a step-by-step guide:
Enter your phone number into the field where prompted and click VERIFY.
You will be sent a code - players must enter it into another field.
If the codes match up, the player is good to go.
MB8 betting markets: short guide
There are hundreds of pre-match and in-play markets to enjoy at MB8. Here are some examples of what to expect and a brief breakdown of each.
Over/Under (Totals)
Over/Under (Totals) betting is a market that allows bettors to predict whether the total combined score of two teams in a match will go over or under a certain threshold set by the sportsbook.
Asian Handicap
Asian Handicap is a betting market that allows bettors to gain an advantage by giving one team or side a virtual headstart or disadvantage. This creates a more level playing field for both teams and provides an additional layer of strategy for bettors.
Accumulator betting
Accumulator betting is a popular form of sports betting which involves combining multiple individual bets into one larger bet for the chance to win significantly higher returns.
Point Spread
Point Spread betting is a popular sports betting market where bettors can wager on the margin of victory or defeat in a particular event.
Money Line bets
Money Line bets are a type of betting market in which the bettor predicts the winning team without taking any point spread into account.
Prop bets
Prop bets are a type of betting market where players can wager on specific outcomes within a game or event.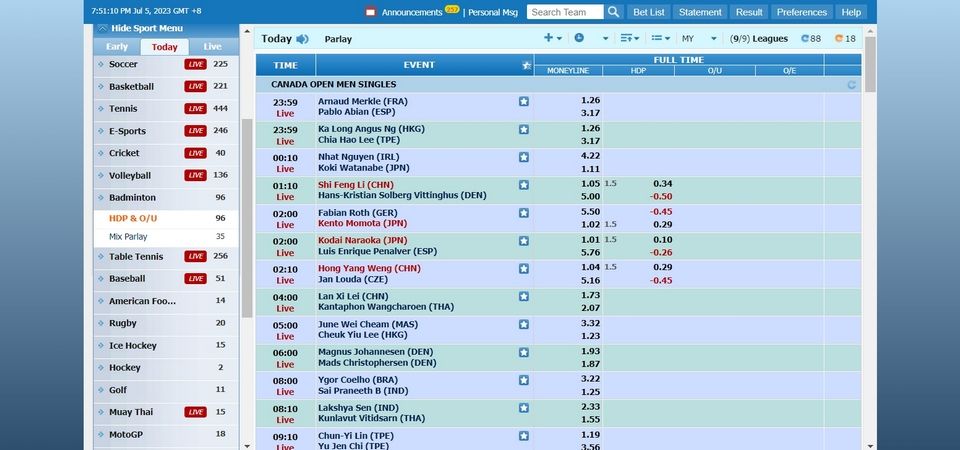 MB8 licensing and regulations
Although they are licensed by one of the lesser-known regulators, we can see no reason to doubt the credibility of the MB8 platform.
They hold a license issued by the Philippine Amusement and Gaming Corporation (PAGCOR) and operate under Offshore Gaming, Electronic Gaming and Poker. The licensing authority is a 100 per cent government-owned and controlled corporation under the Office of the President of the Republic of the Philippines.
Failure to adhere to the rules put in place by this authority could lead to operations closing.
How to place a bet in MB8?
It doesn't take long to figure out how to place a bet at MB8, but we'll break it down step-by-step.
Select the market from the pre-match or in-play betting list.
A betslip will open up to the left of the screen - enter the stake in the "Amount" field.
Before placing a bet, ensure you're happy with the max payout and max bet limitations.
Press "Process Bet" and sit back to see if it comes in.
The MB8 online sportsbook makes it easy to get signed up and start wagering in just a few minutes. The registration process is quick and uncomplicated, requiring only a few pieces of basic information.
Click the "register" button

It is located in the top right-hand corner of the page.

Fill in all required fields with relevant info

That involves creating a username, inventing a password, inputting a phone number, and adding a referral code, if applicable.

Verify your account

You can do this via your phone number.

Well done

You are part of the MB8 community!
Is MB8 trustworthy? Final thoughts
Despite its old-fashioned layout and untidy interface, the MB8 sports betting site is one of the most comprehensive in its region and prices its odds competitively, prides itself on customer security, and attempts to marry customer convenience with speed on sports events.
Its licence, combined with a dedicated and responsive customer service department, means MB8 measures up well against competitors. We recommend MB8 to sports bettors as a trustworthy site.
Advantages
Live streaming
Good odds
Unlimited deposit bonus
Crypto transactions
Lots of in-play betting options
24/7 customer service
Limitations
Clunky site layout
Restricted countries
Bookmaker reviews by players