Betplays Review Sportsbook & Casino in 2023
Advantages:
Pre-match and live betting

Easy-to-navigate platform

Wide selection of sports

Lots of payment methods
Payment Methods:
Betplays, one of the best online bookmakers, presents a diverse selection of gambling choices, spanning from sports betting and casino games to online slots. The platform appears to have a strong emphasis on cracking the European market. Accordingly, the creators of Betplays concentrate on this specific aim, ensuring that their customers receive top-notch service and abundant opportunities for sports betting.
As one of the prominent live betting sites, Betplays grants its users access to live betting, also known as in-play betting. This form of wagering allows individuals to place bets on sports events or games that are currently in progress, rather than before they begin.
Types of Live Games at Betplays
The sportsbook offers a wide range of live games, encompassing:
Football (soccer)
Basketball
Volleyball
Tennis
Ice hockey
Within the wesbite's Live section, a diverse array of live games is available, not only encompassing the previously mentioned options but also featuring various other sports and gaming activities.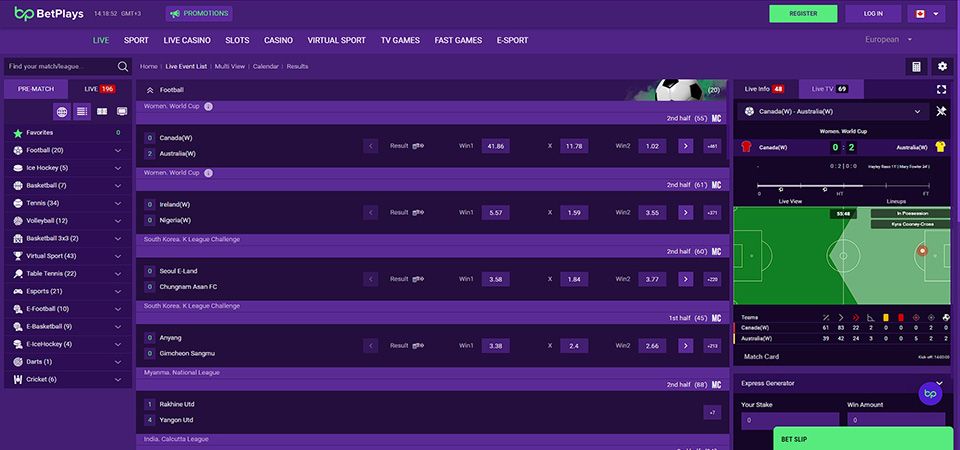 Betplays has earned its reputation as a premier sportsbook, known for going above and beyond by providing an exceptional casino games section to cater to its customers. This specialised section boasts a diverse assortment of thrilling entertainment, ranging from exciting online slots to classic table games, engaging live dealer titles, and fun scratchcards.
The Betplays casino also takes great care to enhance the gaming experience by offering a wide array of bonuses and promotions, including an exclusive VIP program, ensuring that every customer feels valued and rewarded.
Blackjack
At Betplays, players can engage in a classic casino game where the objective is to beat the dealer's hand without going over 21. The platform offers multiple live blackjack tables, featuring skilled dealers and broadcast in high-definition quality. This allows players to enjoy real-time gameplay with the option of placing high stakes, creating an immersive and social gaming environment.
Roulette
Among the variety of roulette types available, the company offers some of the most popular and widely recognised versions. Live roulette, in particular, takes the gaming experience to a whole new level of immersion compared to its traditional counterpart. By actively involving players in interactions with both dealers and fellow participants, it creates a more engaging and socially vibrant atmosphere.
Baccarat
The game is easy to understand and can provide a lot of excitement. In live baccarat, every player is dealt two cards and the one with the highest total value wins the hand. With an impressively low house edge, live baccarat becomes an attractive option for players looking for profitable results. It offers a chance for gamblers to increase their winning potential and earn significant rewards.
Slots
Betplays offers a wide selection of slot games, designed to cater to a variety of preferences, ensuring that every player finds something they enjoy. Whether you prefer the simplicity of classic games, the immersive experience of video slots with captivating themes, or the excitement of progressive jackpots with the chance for substantial payouts, Betplays has an extensive range to meet your needs.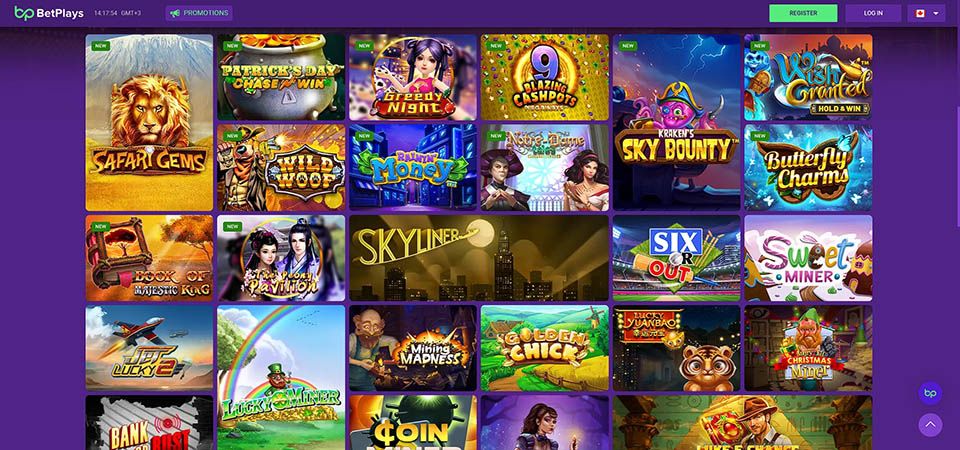 Betplays Bonuses & Promotions
Betplays provides a truly excellent range of bonuses and promotions designed to benefit both casino and betting fans. In addition to traditional welcome offers, the bookie gives its customers additional rewards such as free bets or reload bonuses.
100% Welcome Bonus up to 2,200 EUR
The Betplays welcome deposit bonus is a fantastic offer for new users. With a generous 100% match on your initial deposit – up to 200 EUR – it provides a great boost to your betting budget. To qualify for the bonus, all you need is a minimum deposit of 20 EUR, which is quite reasonable. The best part is that, once you make the deposit, the bonus is automatically activated, saving you any hassle.
What makes this offer even more appealing is the additional free bet you can receive. By reaching out to the bookmaker's support service through live chat or e-mail, you can claim a free bet of up to 200 EUR. This further enhances your betting opportunities and adds an exciting dimension to your gaming experience.
By the way, if you like to receive welcome bonuses, we bring to your attention our list of betting sites offers that is updated weekly for new opportunities.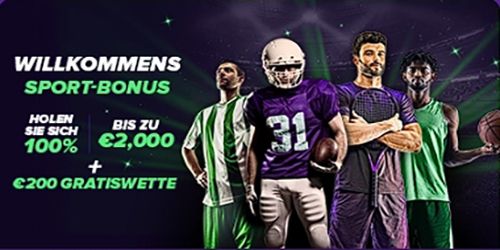 Reload Bonus up to 2,500 EUR
As one of the top sportsbooks on the Finnish, Norwegian, and Austria betting markets, Betplays is offering a generous reload bonus for existing users. To qualify for this enticing offer, you need to make a third deposit of at least 20 EUR. Once this is made, you can take advantage of the reload bonus, which can be as high as 75% of your deposit amount, with the potential to earn up to an impressive 2,500 EUR in bonus funds.
What sets this bonus apart is the personalised touch it offers. After making your qualifying deposit, you simply need to reach out to the friendly and efficient support team to claim your bonus.
Profile Update Bonus up to 5 EUR Free Bet
Betplays offers an enticing bonus opportunity for users who update their account details on the bookmaker's website. To claim this reward, simply reach out to the support team and provide the necessary information for the account update. Once completed, you can choose between two exciting options – 20 free spins or a free bet worth 5 EUR.
If you opt for the free bet, it will be promptly credited to your account, ready for use. It's important to note that the free bet remains valid for a period of seven days, so you'll have ample time to place your wagers.
When using the free bet, you have the flexibility to place it on single bets with minimum odds of at least 1.99 or on multi bets with two or more selections, with each selection carrying minimum odds of at least 1.99. This generous offer provides a fantastic chance to explore different betting options and potentially secure exciting wins.
At Betplays, players have access to a comprehensive sportsbook section where they can place bets on a wide range of sports, including football, tennis, basketball, volleyball, and various others. The company ensures that the odds and margins offered are competitive and in line with industry standards.
Similar to numerous new betting sites 2023, Betplays primarily displays its odds in decimal format. However, the platform acknowledges the diverse preferences of its players and allows them the freedom to choose alternative formats like fractional or American odds. This flexibility ensures that each individual can comfortably bet according to their preferred style.
Betplays may add a margin to certain bet types, which essentially indicates a percentage increase in the odds to secure the platform's profitability. Nevertheless, the margins applied on the website are generally fair and competitive when compared to other sports betting platforms available.
Betting margin
Baseball

8.85%

Basketball

5.5%

Boxing

8.28%

Cricket

6.7%

eSports

8.61%

Football

7.57%

Handball

9.13%

Hockey

6.9%

MMA

8.34%

Rugby

6.52%

Tennis

8.18%

Volleyball

7.02%
Overall betting margin: 7.6%
The Betplays website boasts an outstanding mobile version that caters to a diverse range of betting markets, including European, Asian, and African markets. With the convenient option to effortlessly switch between these markets, users can easily access the betting options that suit their preferences.
One of the most impressive features of the mobile version is its seamless adaptability to various screens of smartphones and tablets. The website's responsive design ensures that the interface automatically adjusts to different devices, providing a user-friendly and visually appealing experience.
By the way, you can find an up-to-date list of betting apps for Android Germany market offers on our website.
Android app: no
iOS app: no
You can play in the Mobile Browser

Mobile Browser
More
You can play in the Opera Mini

Opera Mini
More
Betplays Usability & Features
One of the key strengths is the intuitive design of the website, making navigation and event selection a breeze. Bettors can effortlessly discover and access appropriate sporting events and markets with utmost ease.
The Sports section of the site stands out for its informative layout, providing all the essential information within a single browser window. This convenience is particularly appreciated by bettors who prefer having all the necessary data at their fingertips.
Another user-friendly feature is the bet slip, which can be conveniently expanded or collapsed in the lower right corner. This functionality allows users to quickly check and manage their current bets without disrupting their browsing experience.
Betplays goes the extra mile in catering to users' preferences by offering live TV streaming and the option to customise the display of odds format and time according to individual preferences. This level of personalisation enhances the overall betting experience, making it more enjoyable and efficient. Perhaps Betplays is the best sports betting sites Canada and other markets currently offer.
An informative Sports section layout
Excellent personalisation
Wide range of sports to bet on
The Sports section may appear overloaded with live data
Betplays: Sports to Bet On
The bookmaker offers an extensive array of betting options, covering a diverse range of sporting events such as football tournaments, tennis, basketball games, and volleyball matches, which are popular among bettors. Additionally, more experienced bettors will appreciate the inclusion of rarer sports and esports for their betting enjoyment.
Betplays Popular Types of Bets
At Betplays, bettors have a broad range of sports to choose from when placing their bets, which includes:
When determining the trustworthiness of Betplays as a bookmaker, various key factors come into play. Notably, the sportsbook is authorised and operates under the strict regulations of the Curacao gambling commission. This accreditation serves as an assurance that Betplays adheres diligently to legal and ethical standards in its operations, instilling confidence in its credibility.
In addition to its regulatory compliance, Betplays has garnered a robust reputation among top football betting sites thanks to a multitude of positive reviews and feedback from numerous satisfied users. The bookmaker's dedication to providing a user-friendly interface, an extensive range of sports and casino games, as well as a variety of enticing bonuses and promotions, all contribute to its highly favourable standing among players.
Betplays: Deposits & Withdrawals
Deposits
The website provides an extensive selection of deposit options to fund your account, including popular methods like Visa, MasterCard, and Interac, as well as digital currencies like BTC and ETH. Additionally, there are options for Wire Transfer and various other payment methods available for your convenience.
Withdrawals
Betplays is one of the fast withdrawal betting sites so, in most cases, payouts of winnings are carried out instantly by the bookmaker. Your payout will go to your e-wallet or bank card that you used to deposit.
| | | |
| --- | --- | --- |
| €25–€100,000 | Instant | 0% |
| €25–€100,000 | Instant | 0% |
| €25–€100,000 | Instant | 0% |
| €25–€100,000 | Instant | 0% |
| €25–€100,000 | Instant | 0% |
| €25–€100,000 | Instant | 0% |
| €25–€100,000 | Instant | 0% |
| €25–€100,000 | Instant | 0% |
| €25–€100,000 | Instant | 0% |
| €20–€10,000 | Instant | 0% |
| €20–€10,000 | Instant | 0% |
| €20–€10,000 | Instant | 0% |
| €20–€10,000 | Instant | 0% |
| | | |
| --- | --- | --- |
| €25–€5,000 | Up to 1 hour | 0% |
| €25–€5,000 | Up to 1 hour | 0% |
| €25–€5,000 | Up to 1 hour | 0% |
| €25–€5,000 | Up to 1 hour | 0% |
| €25–€5,000 | Up to 1 hour | 0% |
| €25–€5,000 | Up to 1 hour | 0% |
| €25–€5,000 | Up to 1 hour | 0% |
| €25–€5,000 | Up to 1 hour | 0% |
| €25–€5,000 | Up to 1 hour | 0% |
| €20–€5,000 | Up to 1-3 days | 0% |
| €20–€5,000 | Up to 1-3 days | 0% |
| €20–€5,000 | Up to 5-7 days | 0% |
| €20–€5,000 | Up to 24 hours | 0% |
Among the best betting sites Germany, Austria, Finland, Canada and other countries offer, the bookmaker stands out with its strong emphasis on customer support and various avenues for users to seek help and address any concerns they may have. The platform presents two main support channels, namely live chat and e-mail (cs@betplays.com), ensuring that users can quickly connect with professional support agents for swift assistance.
For verification and password-related matters, users can reach out to compliance@betplays.com. These multiple channels ensure that users have convenient and efficient access to the help they need.
In addition to its customer support team channels, Betplays offers a detailed FAQ section that covers a wide range of common questions and concerns. This valuable self-service resource empowers users to find answers and solutions to common issues independently, reducing the need to rely solely on support agents for assistance.
Phone

Email

cs@betplays.com

Live chat

Competence
0 / 5
4 / 5
5 / 5
Politeness
0 / 5
5 / 5
4 / 5
Response Time
n/a
Up to 4 hours
Instant
On the Betplays website, account verification is a crucial procedure aimed at ensuring the security and authenticity of user accounts. This process involves verifying users' identity and personal details to safeguard against fraudulent activities, prevent underage gambling, and meet regulatory standards.
During the account verification process at Betplays, you may need to submit the following typical documents:
A government-issued ID, passport, or driver's license that includes personal information.
A recent bank statement or utility bill to prove your current address.
Scanned copies of both sides of your credit/debit card if you use it.
Also, depending on your country and specific regulations, Betplays may request additional documents to comply with anti-money laundering (AML) and Know Your Customer (KYC) policies.
Although the verification process may introduce an additional step during the initial account setup, it is a vital measure to uphold a secure and reliable betting environment. Betplays is dedicated to ensuring this procedure is as seamless as possible, offering clear instructions and guidance to users. Moreover, the customer support team is readily accessible to assist users throughout the verification process, promptly addressing any queries or concerns that may arise.
Betplays Betting Markets: Short guide
Betplays offers its customers a wide array of bet types, ensuring that different betting preferences and strategies are catered to. Among the options available are traditional choices like money-line bets, where customers can wager on the straightforward outcome of a match or event. Additionally, more intricate stake types like handicaps are provided, adding complexity to the betting experience.
By presenting this diverse range of high stakes betting types and highlighting the significance of monitoring odds, Betplays encourages customers to engage in strategic and well-informed betting.
Over/Under (Totals)
Over/Under (Totals) represents a straightforward and widely embraced betting market. With this type of wager, bettors predict whether the final score or outcome of a match will be above or below a specified number set by the bookmaker.
For instance, in a football match, the bookmaker may set the total goals at 2.5, and bettors can bet on whether the total number of goals scored will be over or under this benchmark.
Asian Handicap
Originating in Asia, the Asian Handicap is a unique betting market designed to level the playing field between mismatched teams. It involves the addition of a handicap to the underdog or the deduction of a handicap from the favourite team. This system eliminates the possibility of a draw, providing more dynamic and competitive odds.
Accumulator Betting
Accumulator Betting – also known as parlay or combo bets – is a thrilling option for those seeking higher payouts. In this market, bettors combine multiple individual bets into one, with all selections needing to win to secure the overall payout. While the risk is higher, the potential reward can be substantial, making it a popular choice for those seeking bigger wins.
Point Spread
Point Spread is a prevalent betting market in sports like American football and basketball. The bookmaker sets a margin of points, and bettors wager on whether the favoured team will win by that margin (covering the spread) or whether the underdog will lose by less than that margin (beating the spread). To place such bets and hope for success, you need a certain amount of experience and betting tips from our experts will definitely come in handy.
Money-Line Bets
Money-Line bets are the most straightforward form of betting. In this market, bettors wager on which team or participant will win the match or event outright, without considering the point difference or other factors. It is commonly used in sports like football, hockey, and baseball. If you want to bet on any match but are afraid that you will lose the money, check out our football predictions. They contain valuable information about the most important football matches.
Prop Bets
Prop Bets – short for proposition bets – add an element of fun and excitement to the betting experience. In this market, bettors place wagers on specific events or occurrences within a match or event. Prop Bets can cover various aspects, such as the first goalscorer, the number of yellow cards, or even entertainment-related events during halftime shows.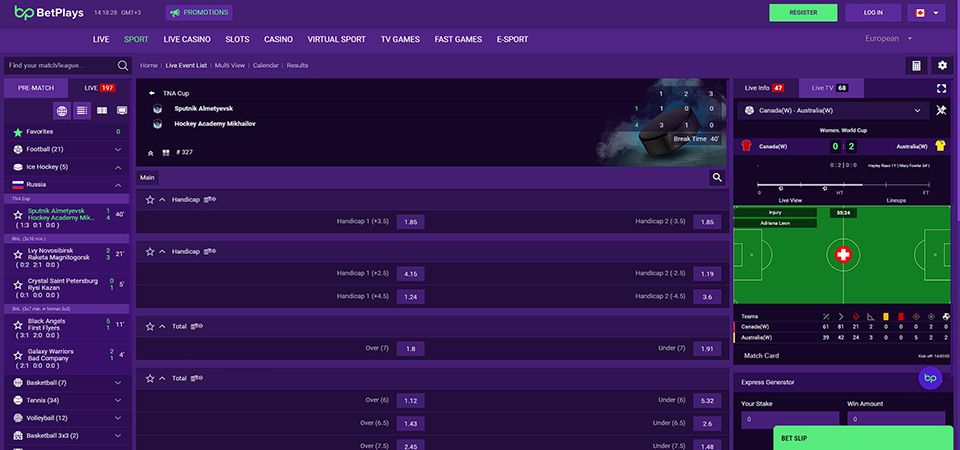 Betplays: Licensing and Regulations
Having obtained a license from the Government of Curacao, Betplays has undergone a thorough evaluation and fulfilled essential requirements to ensure its operations are both fair and secure. The license attests to the platform's compliance with stringent standards concerning player protection, responsible gambling, and transparent financial transactions.
Furthermore, the license serves as a testament to Betplays' fulfillment of all the essential prerequisites to obtain regulatory approval. This involves undergoing thorough examinations to ensure adherence to standards of fairness, transparency, and responsible gambling practices. Bettors can place their trust in the platform's integrity, knowing that their bets are being placed on a dependable and credible site.
In essence, holding a license from the Government of Curacao signifies Betplays' commitment to maintaining a safe, reliable, and trustworthy betting environment for its users. It instills confidence among players and reinforces Betplays' dedication to operating with integrity and upholding the highest industry standards.
How to Place a Bet at Betplays
Placing a bet on the Betplays website is a quick and easy procedure that can be accomplished in a few straightforward steps.
To start, you have the option to either log into your existing account or create a new one.
Next, head over to the sportsbook section where you can choose the sport you want to bet on.
Once you've found your preferred bet, simply click on it to add it to your bet slip.
Before finalising your bet, it's essential to сarefully review your selection.
Then you can proceed to confirm it by clicking the appropriate button.
How to Sign Up for Betplays?
Similar to any other sportsbook, the registration process at Betplays can be completed with just a few simple clicks.
Click the 'Log In' Button

On the left side of the screen is the Log In button, via which you can access the registration menu and your account.

Fill in All Required Fields

For a seamless and precise process, it is crucial to provide accurate information.

Verify Your Account

Facilitating the verification process involves accurately providing all the necessary documents.

Well Done

Betplays offers an exhilarating and immersive betting experience, whether you're a fan of football, cricket, ice hockey, or any other sport you enjoy.
Is Betplays Trustworthy? Final thoughts
Betplays is highly regarded for its reliability and positive industry standing. The platform's trustworthiness is reinforced by its licensing and regulation under the Curacao Gambling Commission, ensuring strict adherence to legal and ethical standards. To safeguard users' personal and financial data, Betplays utilises advanced SSL encryption technology, providing an added layer of security for its users.
In addition to its betting services, Betplays prioritises customer support, offering multiple channels such as live chat and email for prompt and convenient assistance. This dedication to ensuring user satisfaction further solidifies Betplays' reputation as a reliable and trustworthy betting platform. With a strong emphasis on security and transparency, Betplays remains committed to providing a safe and enjoyable betting experience for all its users.
Advantages
Easy-to-navigate website
Wide range of sports including niche ones
Licensed and regulated
Live betting and live TV
Limitations
May be restricted in some countries
Bookmaker reviews by players