What is MANKADING in cricket? Meaning and Rules
There are several ways for a batsman to get dismissed in the game of cricket. These predominantly include getting bowled, leg before wicket, caught, stumped and run out. Other lesser-known modes of dismissal are getting hit-wicket, obstructing the field, getting timed out and handling the ball. Among the most infamous in the run-out mode of dismissal in cricket is informally called 'Mankading.' This branch of the run-out dismissal was named after the famous Indian bowler Vinoo Mankad.
In this article, we talk about:
the peculiar manner of running someone out called 'Mankading' in cricket
The rules, meaning and examples of Mankading in cricket explained in detail
THE MEANING OF MANKADING
So one of the basic questions that the uninitiated might ask is, what is Mankading? Or even more specifically, what is Mankading in cricket?
The meaning of a Mankading dismissal can be explained thus: it is just like any other run-out dismissal but with a change, wherein if a bowler approaches the popping crease on his run-up and sees that the non-striker has backed up too far outside the crease, he/she can choose to remove the bails off the stumps nearest to them and appeal to the umpire for a dismissal.
In simple words, if the non-striker batsman goes out of his crease before the ball is delivered by the bowler, either for attempting a quick run or to gain a headstart in trying to do so, he/she can be given out by the umpire if the aforementioned bowler chooses to remove the bails off the stumps at the bowling end. It is just a simple fashion of running a batsman out, albeit done innocuously and with complete regard to the rules of the game.
WHAT IS THE MANKADING RULE?
The meaning of Mankading can be explained further by stating The Laws of Cricket 41.16 in which it is said that a "Non-striker leaving his/her ground early: If the non-striker is out of his/her ground from the moment the ball comes into play to the instant when the bowler would normally have been expected to release the ball, the bowler is permitted to attempt to run him/her out. Whether the attempt is successful or not, the ball shall not count as one in the over." The added advantage that the bowler gets here is that if he/she is unsuccessful in trying to run the batsman out, the ball will be signalled as a dead-ball by the umpire and not added to the over.
The term 'Mankading' was coined by the press media in the 1947-48 Australia-India Test series, when, at the Sydney Cricket Ground, India's Vinoo Mankad ran out Australia's Bill Brown in this fashion. Brown had got out in a similar manner to Mankad in a tour game earlier as well.
HISTORY OF MANKADING
This was the first instance of a batsman being run out by the bowler for backing up too far away from the popping crease in Test cricket, and although Australia's captain Sir Don Bradman had not found anything unusual in Mankad's actions, the latter was painted as a criminal across the media for not playing the game fairly and being unsportsmanlike. Therefore, Bill Brown, who played in 22 Tests for Australia, scoring nearly 1,600 runs at an average of 46.82, holds the distinction of being the first batsman to have been 'Mankaded' in cricket, at least at the international level.
WHO WAS VINOO MANKAD?
Vinoo Mankad, was no less a star for India, being a brilliant all-rounder with flamboyant batting skills as well as being an exceptionally good left-arm spinner. He played in 44 Tests for India, scoring 2,109 runs which included five centuries and six half-centuries as well as taking 162 wickets with 8 five-wicket hauls to his name.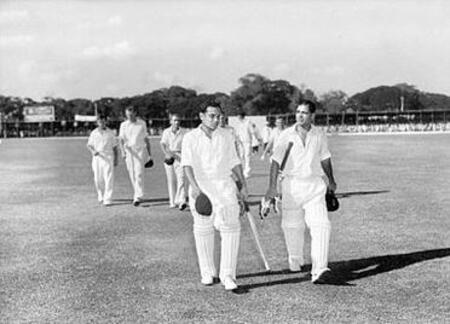 Photo of Vinoo Mankad (right) and Pankaj Roy returning after their world record set on January 11, 1956. Wikimedia Commons/Fowler&fowler
Mankad will always be remembered for the world-record opening partnership of 413 runs he put up with Pankaj Roy in 1956 against New Zealand at the Corporation Stadium in Chennai. Mankad scored 231 runs in that innings and Roy 173. The former was also noted for being the first Indian to get his name on the honours board at Lord's which he achieved in 1952 by scoring a century and taking five wickets in the same Test.
However, it is a shame that such a great personality who offered so much to the game of cricket, will always be remembered for this branch of the run-out dismissal which is named after him. There has been a lot of hue and cry regarding the legality of Mankading; it first began when the Australian press media could not accept Brown's dismissal in 1947 and criticised Mankad ruthlessly for being unscrupulous.
PITFALLS OF MANKADING OR GETTING OUT MANKADED IN CRICKET
However, the laws of the game clearly stated that the bowler was well within his rights to run the batsman out if the latter is found wandering out of his crease. Still, pundits and purists have argued that regardless of the legality of the action, it remains condemnable and goes against the spirit with which the game of cricket is played.
This condemnation stems from the fact that cricket is deemed to be the gentleman's sport which encourages chivalry and has a lot of unspoken rules and customs embedded deep inside its duvet.
Purists have argued that the real essence of victory in cricket lies in deceiving and defeating your opponent on the basis of your skill alone and Mankading, or any similar mode of dismissal goes against its grain. Mankading, the pundits have argued, is an action of swindling or rather hoodwinking your opponent by using your wits rather than your physical skills and it goes against the spirit of the game.
The victorious in cricket are often garlanded and applauded for having overcome tough situations and combated difficulties in order to achieve what they have; in essence, the game applauds tenacity and the steeliness of one's resolve. Mankading, however, goes against all of this and is seen by some experts as an innocuous case of defrauding your opponent. In other words, these pundits say that this mode of dismissal requires no particular skill on part of the bowler, and therefore, should be termed as unsportsmanlike.
OLD AND NEW MANKADING RULES
The laws of the game have seen numerous changes ever since the advent of Mankad and Brown in the year of India's independence, but the Mankading rule has seen no variation whatsoever. What this means is that there is nothing such as a Mankading new rule in cricket.
This, in turn, should suggest to the aforementioned purists and pundits that not only is Mankading a legal and fair means of dismissing a batsman, it is well within the spirit of the game too. To explain the finer points to the same, it will be grossly unjust to say that Mankading requires no particular skill of the bowler.
Any sport relies not just on physical prowess but mental application too, and this is exactly what this mode of dismissal promotes. The bowler needs an exceptional presence of mind and his wits about him to run a batsman out in this fashion.
If a bowler wants to Mankad the non-striker, he has to continuously be aware of the latter's position and keep checking from time to time whether he is leaving the crease too early or not. This requires tremendous cognitive abilities and it is not possible without mental application. Therefore, one cannot say that Mankading requires no skill or that the bowler is foxing the batsman on no solid ground.
INSTANCES OF MANKADING IN CRICKET
There have been several instances of this form of the dismissal in Test cricket after the Sydney Test in 1947-48 such as Ian Redpath by Charlie Griffith in 1968/69, Derek Randall by Ewen Chatfield in 1977/78 and Sikander Bakht by Alan Hurst in 1978/79.
In One Day International Cricket too, there have been an equal number of Mankading dismissals with Brian Luckhurst by Greg Chappell in 1974/75, Grant Flower by Dipak Patel in 1992/93, Peter Kirsten by Kapil Dev in 1992/93 and Jos Buttler by Sachithra Senanayake in 2014.
In Twenty20 Internationals though, there has been a solitary incident of a batsman being run-out while backing up too far and that was seen in a 2016 Asia Cup qualifier game between Oman and Hong Kong when Mark Chapman was dismissed by Aamir Kaleem.
The phrase 'Mankading' rose up all of a sudden among Indian cricket circles when India's off-spinner Ravichandran Ashwin ran out England's Jos Buttler (who has suffered for this before as well) in an Indian Premier League game in 2019 between the Kings XI Punjab and Rajasthan Royals.
Ashwin did not do something that was illegal or prohibited yet his actions sparked a lot of debate among cricket aficionados across the world. It is an unfortunate fact that the Englishman Buttler had to be at the receiving end of it, as he has been Mankaded in the past as well.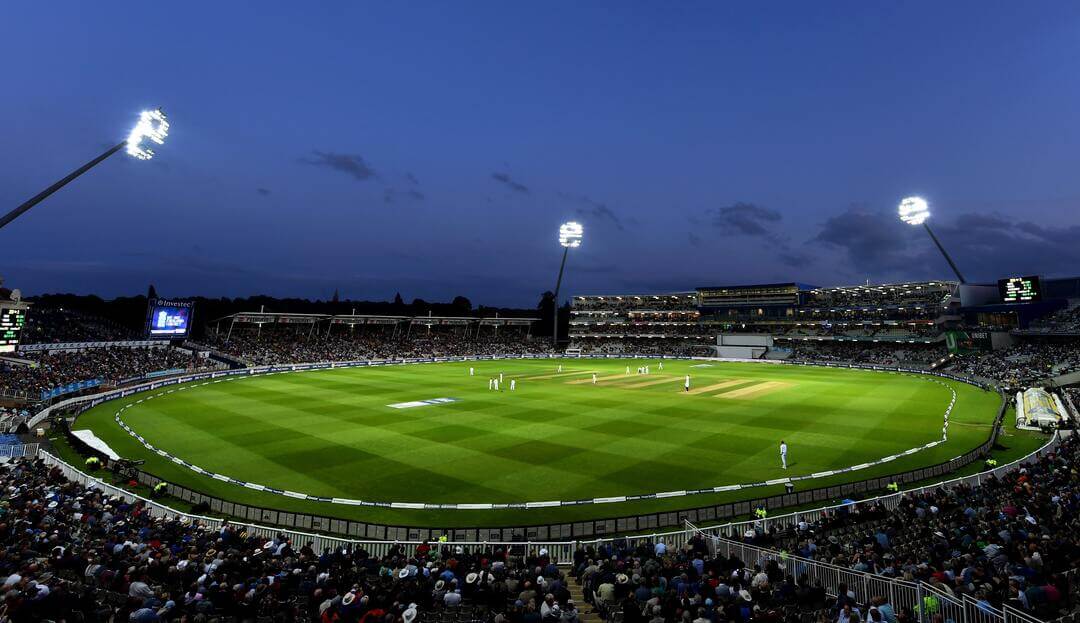 NO MORE 'MANKADING', PLEASE
There have been growing calls to do away with the term 'Mankading' which is used informally for this mode of running a batsman out when he has backed up too far away from his ground, and it is entirely justified.
Vinoo Mankad was a great son of India whose contribution towards the game were manifold and it will be unfortunate if all he is remembered for is this mode of dismissal which is still considered by many for being against the spirit of the game. His son Rahul has often spoken out against the usage of their family name this way as he feels that it only taints it the more.
The legendary Sunil Gavaskar too had written to major publications in India exhorting them to use the term 'Browned' rather than 'Mankaded' as it was the former who was the offender in the whole incident by trying to gain a few extra yards. In the case of Jos Buttler too, though the Englishman has garnered a lot of sympathy worldwide, it has to be remembered that he has done things like this before and can be termed as a serial offender. However, nothing substantial has come out of this discussion and the term 'Mankaded' is still bandied about regularly.
As to whether the action of Mankading someone is within or against the spirit of the game, the debate can go on and on.
List of Mankading incidents in international cricket
Test Cricket:
1) Bill Brown by Vinoo Mankad in 1947/48
2) Ian Redpath by Charlie Griffith in 1968/69
3) Derek Randall by Ewen Chatfield in 1977/78
4) Sikander Bakht by Alan Hurst in 1978/79.
In One Day International Cricket:
1) Brian Luckhurst by Greg Chappell in 1974/75
2) Grant Flower by Dipak Patel in 1992/93
3) Peter Kirsten by Kapil Dev in 1992/93
4) Jos Buttler by Sachithra Senanayake in 2014.
In Twenty20 International Cricket:
1) Mark Chapman by Aamir Kaleem in 2016.