Eugene Ravdin Joins MightyTips.com as Expert Betting Analyst and Communications Manager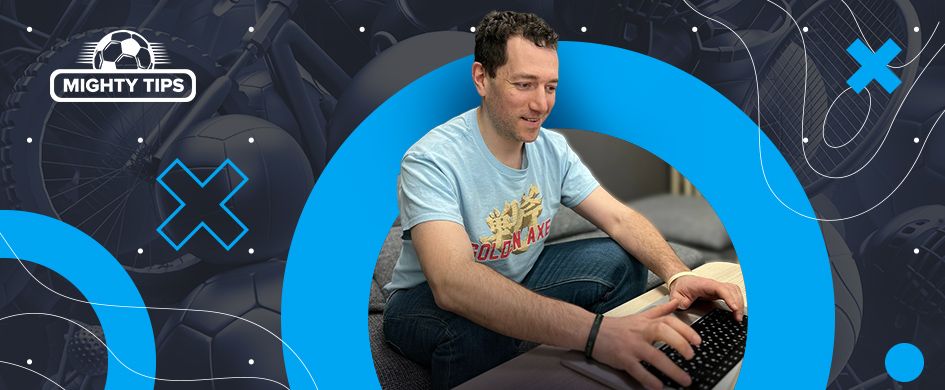 We are pleased to announce that Eugene Ravdin, a well-respected journalist and editor with extensive experience covering football, has joined our team as an expert, author, editor, and communications manager.
With his vast knowledge of the game, Eugene has spent 18 years working for UEFA.com including thirteen as a language version editor-in-chief. He has been reporting on some of the biggest football events there are like the UEFA Champions League final or EUROs, earning widespread acclaim for his work.
Eugene is also an avid follower of ice hockey and basketball, two of Latvia's national sports. His devotion to these sports as a keen fan will undoubtedly bring a fresh perspective to our coverage and analysis.
Eugene's passion for sports and his commitment to excellence in journalism make him a valuable addition to our team. He will be responsible for producing engaging content that will inform and entertain our readers, and for establishing communication with our potential new media partners.
We look forward to working with Eugene as he brings his expertise to bear on the world of sports. His insights and analysis will be an asset to our coverage, and we are excited to see what he will bring to the table.
Whether it's breaking news, expert analysis, or insightful commentary, Eugene Ravdin is the ideal person to help us take our sports coverage to the next level. With his experience, knowledge, and passion for sports, we are confident that he will be a valuable addition to our team.
Eugene's main responsibilities and work at mightytips.com
What Eugene will do on the website
As communications and marketing manager, Eugene Ravdin will be establishing and maintaining communication with football clubs, former star players and big-name coaches, fan communities and media, looking to increase mightytips.com's visibility, reach and value.
As an expert in the field of betting, he will be contributing to the website by writing articles on various topics and doing trustful analysis of the betting industry. His articles will be informative and engaging, providing valuable insights into the world of betting.
Articles on betting
Eugene Ravdin's articles will cover a range of betting topics, including the latest and most relevant news from around the world on exciting sports events, inside information and much more. He will share his knowledge and experience, providing readers with helpful tips and strategies for success.
Top predictions
He will also be making top predictions from time to time. These predictions will be based on his extensive knowledge of the betting industry and his analysis of various factors that can influence outcomes.
Eugene Ravdin's contributions to the website will be a valuable resource for anyone interested in betting. His articles and predictions will provide readers with the information and insights they need to make educated decisions and increase their chances of success.
MightyTips is a great place for a fresh career start. Like in any sport, our biggest rivals are ourselves. But striving to outgrow ourselves, I hope we will be able to compete with the biggest players in the market. This is what we aspire to.
You also can find Eugene at these socials