Romelo Lukaku reunites with Jose Mourinho
Although Romelu Lukaku is only 30 years old, he already has a career that most strikers can only wish for. In the last decade, Lukaku has left a huge mark in England, Italy, and his native Belgium. After another solid season at Inter, the player returned to Chelsea. Still, it was obvious he would not get another chance for the London club, so Lukaku agreed to move on loan to another Serie A team: AS Roma. The Italian club will pay between £7m to £8m based on performance-dependent conditions.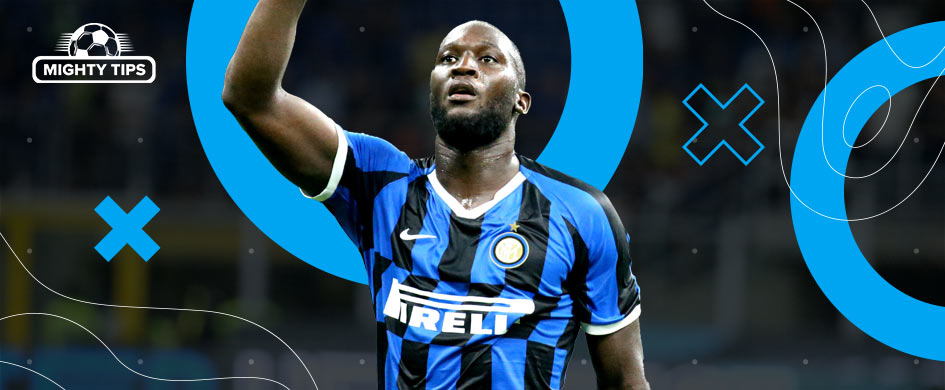 Romelu Lukaku's road to stardom
Romelu Lukaku was a prototype of a goal machine from an early age. During his youth career at Anderlecht, he scored 131 goals in 93 matches. Even then, it was clear that the team from Brussels had a player that could become one of the best in Europe.
After a short career in Belgium, Romelu Lukaku moved to his first club abroad – Chelsea, in 2011, at 18 years old. Still, the transition to the best league in the world was not easy as Romelu Lukaku didn't get the chance to show what he knows at Stamford Bridge. Even so, Lukaku's strength, pace, finishing, and composure made him one of the most wanted European strikers. Maybe the best career move Lukaku made was in 2019 when he joined Inter Milan. Over the next two years, the Belgian scored 47 goals in 72 Serie A appearances.
Romelu Lukaku's career stats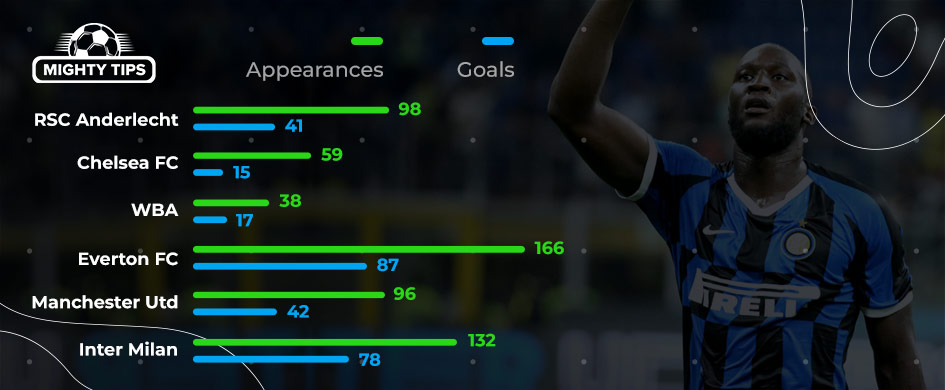 Lukaku's brilliant performances in Inter convinced Chelsea to break the bank and try their luck with the striker again. Still, Romelu had many problems with the manager Thomas Tuchel, so he had another disappointing season in London. Last season, Lukaku returned to Inter, but on a loan. He had two injuries that kept him out of shape in some parts of the season, but Romelu still occasionally showed why he was considered a world-class attacker only a few years ago.
Romelo Lukaku's best three seasons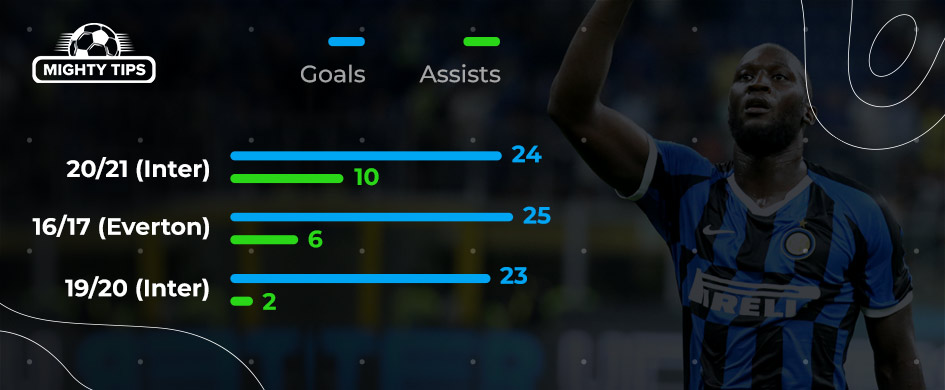 Romelu Lukaku joined AS Roma in 2023
This summer, it was clear that Chelsea was looking for a club where they could offload the player. Eventually, late in the transfer window, AS Roma emerged as a possible solution. The clubs agreed about the loan, so the player will work again with manager Jose Mourinho.
According to the player, he had an opportunity to move to Saudi Arabia this summer, but he chose AS Roma and Italy. After joining the new club, Lukaku said, "The welcome that this club and these fans gave me thrilled me and represents a further incentive to give everything for my new team. I had the opportunity to speak with the owners in recent days and I was struck by their ambition. Now we have to work, be humble and grow game after game. For my part, I can't wait to make myself available to my teammates, on and off the field."
Only two days after settling an agreement with AS Roma, Romelu Lukaku came as a substitute in his new team's loss against AC Milan. The Belgian lacked match fitness, so for him and the club, it was an important international break in which Lukaku played two games for his country. He scored two goals against Estonia and showed that he is getting back on the right track.
What we could expect from Lukaku in AS Roma
Tammy Abraham will miss the first few months of the season because of a cruciate ligament injury, so before signing Romelu Lukaku, AS Roma had only Sardar Azmoun and Andrea Belotti as available strikers. Romelu Lukaku's partner in AS Roma's attack should be Paulo Dybala, who is usually deployed in a second striker role in Jose Mourinho's system.
Romelu Lukaku never fulfilled expectations in the Premier League, but in the Serie A, he has proven as one of the best strikers in the last couple of years. Now, with Jose Mourinho, he could have another chance to return where he belongs, among the best strikers in the world.