Pep Guardiola would like to bring Dani Olmo to Etihad Stadium
Dani Olmo hasn't had a typical road to stardom. After playing for the Espanyol and Barcelona youth teams, the Spaniard left his country and signed for Dinamo Zagreb in 2014. In Croatia, he became one of the best attacking midfielders in Europe.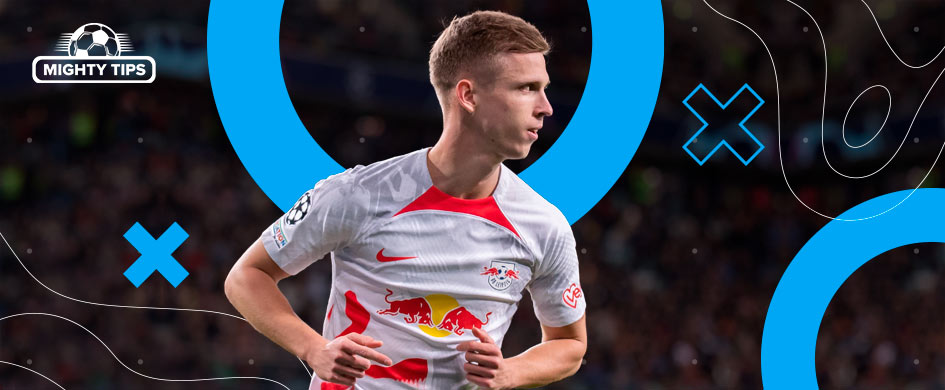 Dani Olmo's road to RB Leipzig
Although Dani Almo arrived in Croatia at 16 years old, in his first season he already gained the opportunity to play in the top national league. With every season now, Olmo will get more and more chances to play and only get better. During Dani Olmo's six years in Croatia, Dinamo Zagreb won five championship titles.
Of course, Dinamo have been dominant in Croatia in the last decade and titles are not a surprise, but the Spaniard was twice voted as the best player in the league (in 2017/18 and 2018/19), so it was clear that we are witnessing the creation of a brilliant player and future superstar.
Dani Olmo's performances for RB Leipzig
Dani Olmo's next stop was RB Leipzig, where he moved in 2020 for almost 30 million euros. In Germany, the Spaniard collected 25 goals and 29 assists in 125 appearances. Olmo's continuous growth made bigger clubs pay attention to the player more closely.
Dany Olmo career stats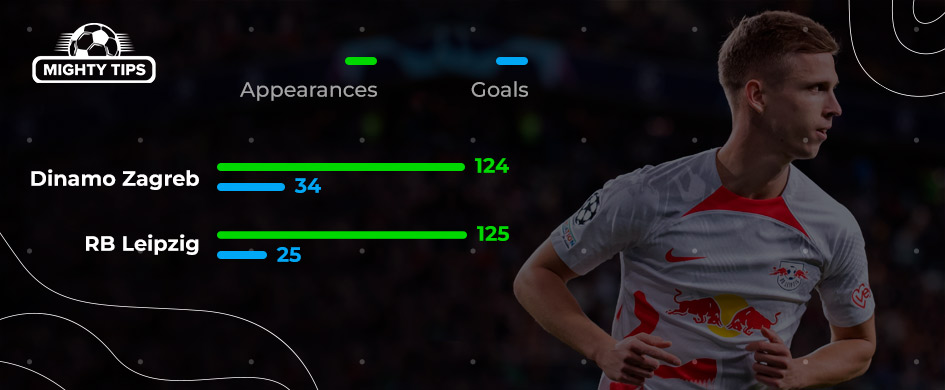 So far, Dani Olmo's best year at RB Leipzig was 2020/21, when he scored seven goals in all competitions. Still, after a few important players left RB Leipzig this summer, he seems more than ready to step up, taking the leading role in the squad and having by far the best year in his career. In the first game of the 2023/24 season, in the German Super Cup, Olmo scored all three goals for his team, beating Bayern Munich 3-0.
One week later, Dani Olmo scored once in a 3-2 defeat versus Bayer Leverkusen. Four goals in two matches are huge. If he continues playing like this, Dani Olmo could be one of the hottest superstars this season.
Manchester City's interest in Dani Olmo
A few days ago, English media reported that Manchester City's head coach, Pep Guardiola, would like to bring Olmo to Etihad Stadium. Manchester City was initially interested in West Ham's Lucas Paqueta. Still, after the Brazilian was placed under investigation for alleged breaches of FA betting rules, the deal collapsed. After that, Dani Olmo came out as another possible solution for Manchester City's problems in offense.
Still, the transfer will hardly happen because RB Leipzig are not ready to accept the deal after Christopher Nkunku, Dominik Szoboszlai, and Josko Gvardiol left the club this summer.
Nevertheless, Dani Olmo was flattered with the interest of the Champions League champs. He said, "There's nothing with Manchester City. I'm focused on my work at Leipzig, in the Bundesliga, the Champions League, and the Cup. City are one of the best teams in the world. Gvardiol went there, but I'm happy here."
Dani Olmo's career titles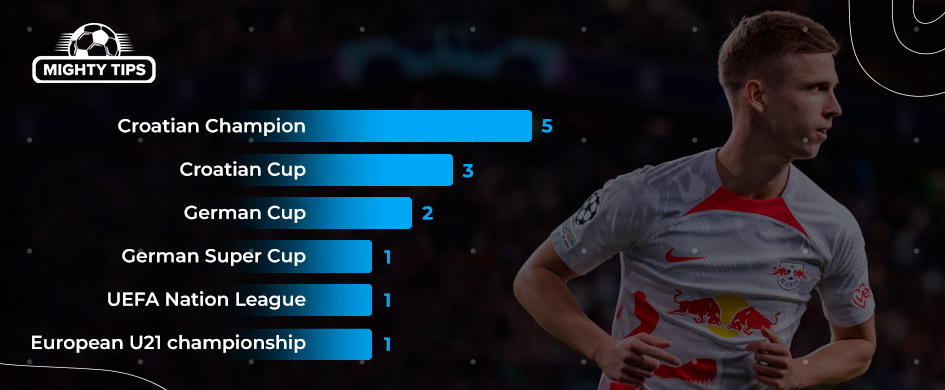 Whether RB Leipzig accepts a deal from Manchester City or not, Dani Olmo stays one of the most intriguing players in Europe. If he stays at Leipzig and has a breakout season, the Spaniard could become the next player paid more than 100 million euros in the summer of 2024.