The Hurricane Becomes MightyTips Ambassador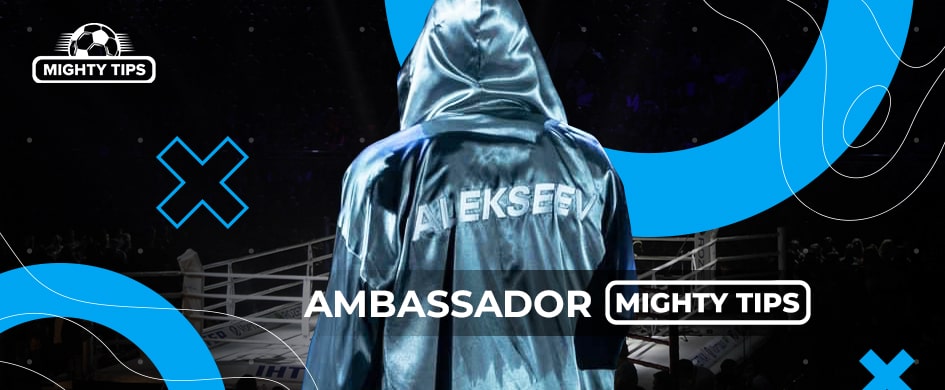 The team at MightyTips is delighted to announce that we have a brand-new, heavy-hitting, fleet-of-fist ambassador in its corner.
We are thrilled to welcome feted boxer Jevgenijs 'The Hurricane' Aleksejevs to our roster. The talented Latvian boasts a 13-0 undefeated record so far in his fledgling professional career and is renowned for his hand speed and relative power.
As a sports-oriented company, we will do everything in our power to help athletes achieve new heights - we hope our partnership with The Hurricane will help him sweep through new opponents and maintain his impressive unbeaten record, while simultaneously driving home how MightyTips is where you can find the best boxing betting sites and boxing betting apps.
Our new fighting star will face Frenchman Dimitri Trenel (9-3-0) next week. The two will be on the undercard of the Samuel Molina (double Spanish lightweight and super lightweight champ) and Ignacio Mendoza (44 wins, 14 losses, three draws) fight at the Holiday World Resort in Benalmadena in Spain on 5th August.
Read our interview with the exciting Latvian prospect below to learn more about his journey to becoming one of Eastern Europe's most exciting fighting talents.
Who is The Hurricane?
Who is The Hurricane

| | |
| --- | --- |
| Born: | 6th July 1993, Latvia |
| Height: | 6'0 |
| Pro Boxing Record: | 13 wins, 0 draws, and 0 defeats |
| KOs: | 53.85% |
| Stance: | Orthodox |
| Career combat awards: | World Kickboxing Champion 2007, European Kickboxing Champion 2008, Baltic K-1 Champion 2010, European Muaythai Champion 2011, European Professional K-1 Champion 2015. |
Fighting is in this man's blood - he's been trading blows with opponents since age six, but with his feet and not his hands.
He told us how his love affair with combat sports started: "My father brought me to the Taekwondo section, and I loved it. Through hours of training in lessons, I achieved a black belt. From there, I became a multiple champion of Latvia, the Baltic States, and Europe."
After climbing through the Taekwondo ranks, he turned his attention to kickboxing, and his talent continued to blossom.
"At 13, I began competing under parallel kickboxing rules, and the good results kept coming. After a year or so, I overcame seven fights in one day to become the world champion in kickboxing in Italy. At 15, I became European champion."
His meteoric rise in kickboxing came to a heart-crushing halt in 2015 when he broke his leg within 17 seconds of his first fight. Instantly his promising career was seemingly cut short.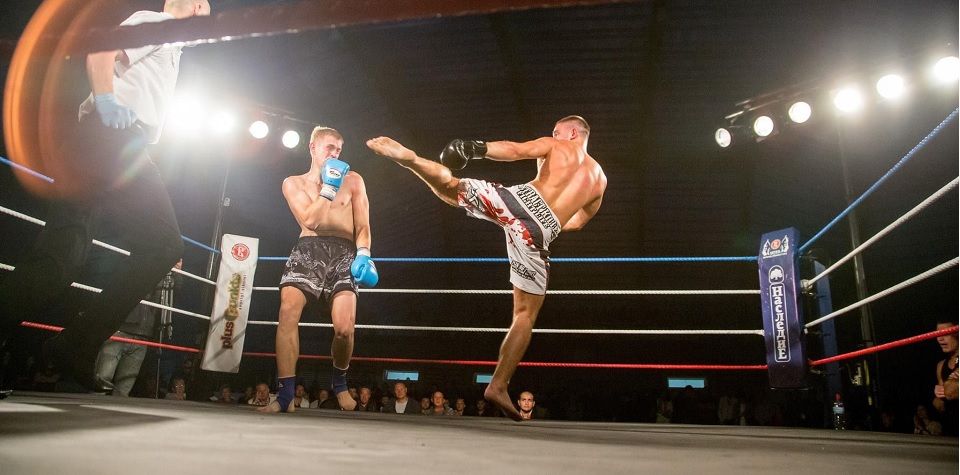 The Hurricane's Boxing Career
After just one month of playing video games - completing the Witcher 3 game in double-quick time - his restless nature saw him ditch his crutches and hit the gym again. Because of his leg, he traded heels for hands and began hammering away at any boxing pads unfortunate enough to cross paths with a man looking to vent his injury frustrations.
It wasn't long before The Hurricane was again approached to showcase his skills, but the draw of kickboxing was still strong.
"Half a year later, after the injury, I was offered a boxing fight in the arena in Riga. At that time, I already had two wins on my record, but I had no thoughts of becoming a professional boxer. I wanted to return to kickboxing."
He was convinced his future lay with fists only after talking to his coach.
"We decided that I would stay in boxing. I like it, I'm good at it, and in general, it's a more classical sport."
He also sought the help of Latvian star and three-time cruiserweight world champion Mairis Briedis, who agreed to numerous sparring sessions to help him prepare - an experience which he partly credits with his remarkable rise and record in the sport so far in a fledgling career.
The work paid off, and he remains undefeated in the discipline.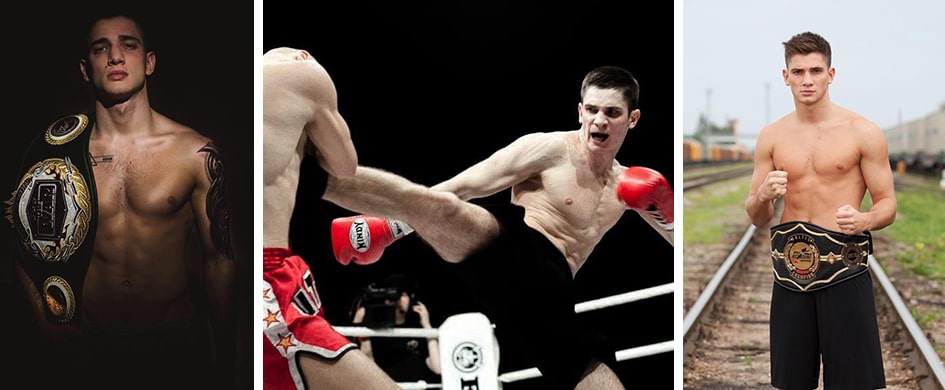 What We Do At MightyTips
We aim to provide in-depth and comprehensive sports betting tips and reviews of the best UK betting sites to our 1.3 million monthly unique readers to help bettors get the most out of their punting experience.
That includes breaking down how bonuses work at specific sites, highlighting the smoothest betting apps in the UK, and previewing individual sporting events.
We also offer info about the best bookmakers for a variety of sports, and more general pages like live betting bookmakers or high stakes bookmakers - all of it for free. Looking for some big boxing bets ahead of The Hurricane's bout? Check out our reviews for 1xbet and 22bet! We rate the generosity of their odds highly.