Porto captain Pepe extends contract extension at 40 years of age
Pepe: one of modern football's best defenders
If we wish to talk about the most influential and best defenders of the last two decades, then we must include Kepler Laveran de Lima Ferreira – widely known as Pepe – in the discussion. He didn't leave a significant mark on Brazilian football but very soon after he came to Maritimo, at the age of 18, Pepe became one of the best defenders of his generation.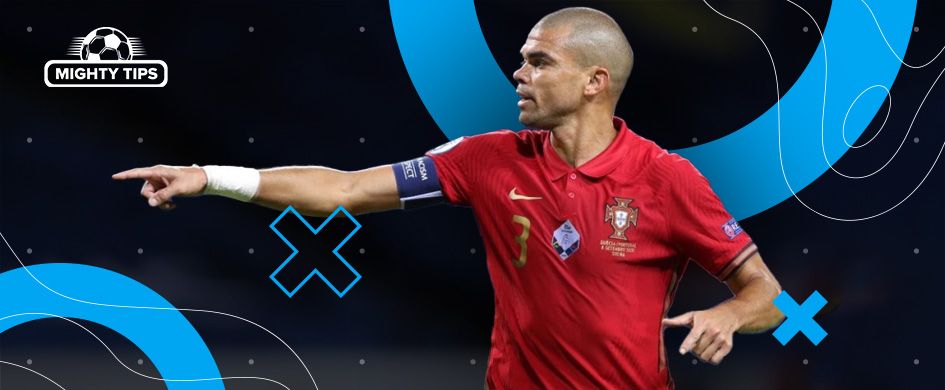 Pepe was always a physically strong, quick, and aggressive defender. He was known for his work rate and hard tackling style but also for unsportsmanlike behavior and violence on the football pitch.
Pepe's glorious career
During a career spanning more than 20 years, Pepe played at the top level for Maritimo, Porto, Real Madrid, Besiktas, and again for Porto, where he should finish his professional career. His years at Porto and Real Madrid were by far his best.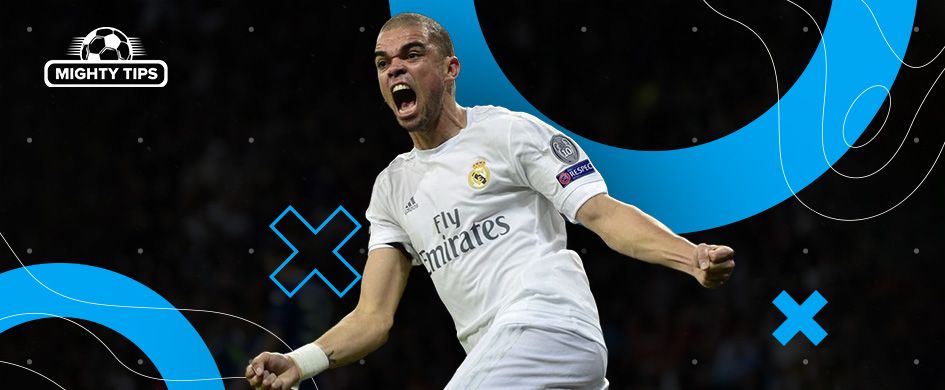 Pepe's trophy list is huge.
With Porto he won:
four Portuguese league titles (2006, 2007, 2020, 2022)
three Portuguese Cup wins (2006, 2020, 2022)
one Portuguese League Cup title (2023)
five Portuguese Super Cup triumphs (2004, 2006, 2007, 2021, 2023)
on the international stage, he won one Intercontinental Cup with Porto in 2004
Pepe's trophy list with Real Madrid is even longer:
three Champions League titles (2014, 2016, 2017)
two FIFA Club World Cup wins (2014, 2016)
three LaLiga triumphs (2008, 2012, 2017)
two UEFA Super Cup wins (2014, 2016)
two Spanish Cup titles (2011, 2014)
three Spanish Super Cup triumphs (2008, 2099, 2013)
On the international stage, Pepe didn't lack for success either. He played 133 matches for the Portuguese national team while scoring eight goals. In 2016, he became a European champion with the national team and, in the final game against France, Pepe was named Man of the Match.
In 2017, when Pepe moved to Besiktas, it looked like he was close to the end of a glorious defensive career. He spent almost a year and a half in Turkish football before returning to Porto, where he found his second youth.
Even at the age of 40, Pepe has this season played 20 matches in Liga Portugal to date. He is not as quick as before, but Pepe's experience, positioning, tackling, and leadership make him almost irreplaceable.
Pepe has signed a new contract
Pepe is approaching the end of his 23rd season in professional football, but that will not be his last, as Porto offered him a new one-year contract about ten days ago. Pepe agreed to the deal, so he will be 41 years old when the new deal ends.
Stats by club during his career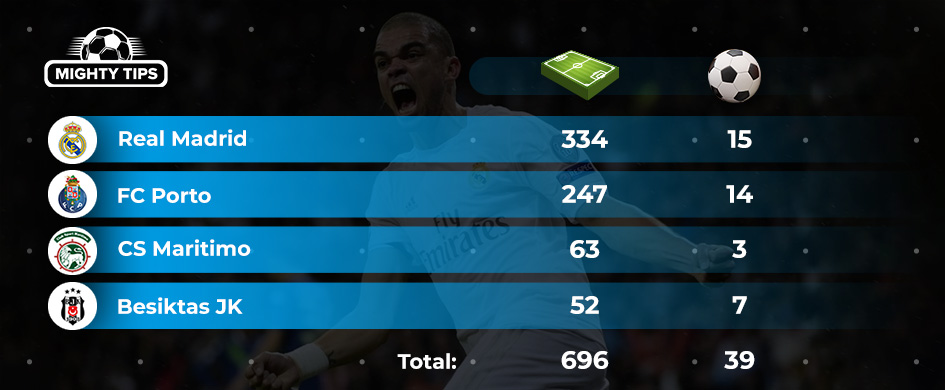 In the 2022/23 season, Pepe's annual salary was 2.1 million euros. There are no official reports about the salary for the newly signed contract, but what we know for certain is that Pepe will likely remain an important Porto player throughout the next season.
Market value during his career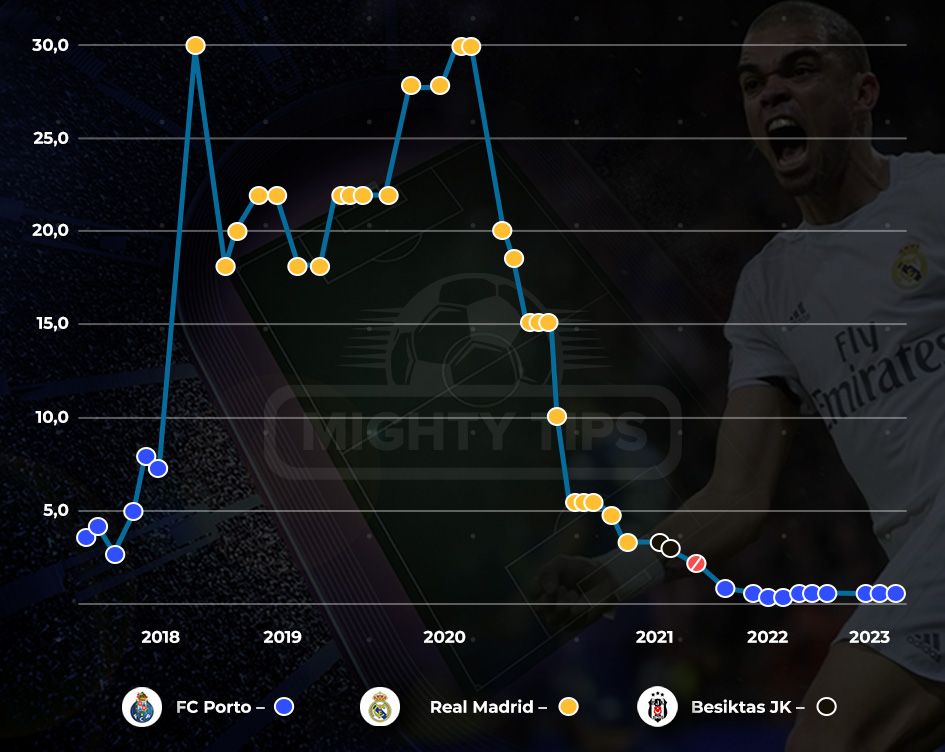 Facts about Pepe
Born on 26th February 1983 in Maceio Brazil
Played for Maritimo, Porto, Real Madrid, and Besiktas
Had 133 appearances for the Portuguese national team
Became a European champion in 2016
Won three Champions League titles
Won three LaLiga and four Liga Portugal titles