Zlatan Ibrahimovic — Biography of the greatest player of the 21st century
When Zlatan Ibrahimovic started to play football in Malmo in the mid 80-ies, nobody expected him to become one of the football icons of the 21st century.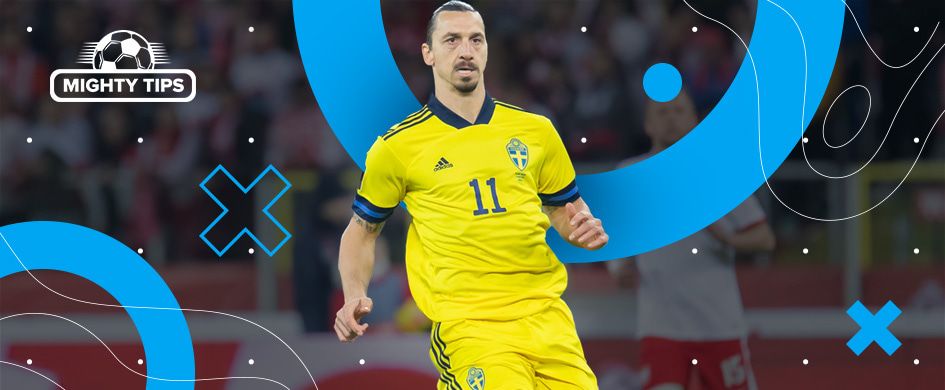 Family and growing up
Zlatan Ibrahimovic was born on 3rd October 1981, in Malmo, Sweden, to a Bosnian father and a Croatian mother. Zlatan spent a difficult childhood in the immigrant-populated district of Rosengard. Still, his football talent made him one of the most recognizable football players of the last two decades.
Zlatan often talked about his family problems when he was younger. It wasn't easy for young Ibrahimovic as his parent split when he was two. Zlatan parents, father Sefik, a bricklayer and property caretaker, and mother Jurka, a cleaner, worked more than half a day to provide everything necessary for the kids. But there wasn't enough money. Hard life shaped young Zlatan. At some point, Ibrahimovic experienced extreme weight loss and unnatural thinness due to a loss of subcutaneous fat muscle throughout the body. He fully recovered when he re-established contact with his father, whom he loved much more than his mom.
When Zlatan parents divorced, he went to live with his mom after she got custody. However, life wasn't easy as he lived with his mother, a new stepfather, and four more kids. Due to his mother's difficulty in taking care of five kids, he was eventually sent to live with his father.
For Zlatan, father Sefik was probably the most important person to become the person he is. His father sacrificed a lot of times for Zlatan. Once, Sefik bought his son IKEA bed, but he couldn't afford the delivery costs. Zlatan said: "We carried it home between us. It's fantastic what we did. I had time with my mother, but I really lived with my father".
According to Ibrahimovic, he was naughty as a kid. As a child, he even became a bicycle thief. He said he became the expert in picking the locks. Also, Zlatan said he went to shops and stole when he needed something for himself.
His challenging childhood made Zlatan Ibrahimovic develop a stubborn attitude. Also, he was never determined to change his personality's bad aspects.
Rise of a legendary career
Zlatan Ibrahimovic started playing football at age six and was close to quitting football at 15. At that time, he started working on docks, but the manager of a hometown club convinced him to keep playing.
When Zlatan was ten, he played at FBK Balkan, a local football club from Rosengard. In one of the games, he was brought as a second-half substitute when his team was losing 5-0. A very young Ibrahimovic completely changed the game as he scored eight second-half goals, and his team won 8-5. A star was born.
His escape from such a life was on the football field. According to Zlatan, at some point in Rosengard was all about alcohol and drugs. Youth coaches noticed Zlatan's talent from the start. Still, he wasn't easy to work with, as Ibrahimovic often yelled at his teammates even when he was ten. His temperament never changed. When Zlatan was 13 years old, he hospitalized one of his teammates. Four years later, his teammates' parents in Malmo FF petitioned to have him thrown out of the club as Zlatan head-butted his teammate.
A new football god is born
Ibrahimovic signed his first contract in 1996 with his hometown club Malmo FF and debuted for the senior squad in 1999. In the same season, Zlatan scored his first goal. When he was 17, Arsene Wenger asked Ibrahimovic to have a trial with Arsenal. Zlatan turned down Arsenal because, as he said, Zlatan doesn't do auditions. After a few seasons in Malmo FF, he joined Ajax for more than eight million euros.
Zlatan played for three seasons in the prominent Dutch side, winning two titles for Ajax. One of the biggest goals in Ibrahimovic's career was against NAC Breda in August 2004. Zlatan slalomed run past opposition players. At that moment, the media compared the young Swede with Diego Maradona and Zinedine Zidane. Eventually, the goal was even voted as the goal of the year by Eurosport viewers.
Ibrahimovic next station was Juventus. As he came from Ajax, Zlatan, from the start, had a major role in the squad. Juventus won the title, but a year later, the title was stripped from them as part of the Calciopoli scandal. Juventus were relegated to Serie B, so Zlatan decided to leave the club, although the board wanted him to stay.
Next three years, Zlatan spent in Inter Milan. During those three years, the team had one of the best moments in club history: winning three Serie A titles and two Italian Super Cups.
In 2009 Barcelona tried to sign Zlatan Ibrahimovic. Eventually, Swede joined the Spanish side in exchange for striker Samuel Eto's plus a fee of almost 60 million pounds. That season started like a dream for Zlatan but soon turned into a nightmare. After the team's defeat to Inter Milan, everything changed when he confronted head coach Pep Guardiola. Zlatan yelled that the coach didn't have balls. He called Guardiola a spineless coward. For the next few months, Zlatan stayed in Barcelona, but he didn't play too often. Barcelona's vice-president Carles Vilarrubi revealed that Ibrahimovic had threatened to publicly beat up Pep Guardiola if he was not released to AC Milan.
In 2010, Zlatan Ibrahimovic returned to Italy, as Barcelona agreed to make a deal with AC Milan. In the first season, the team won the title. But in the 2011/12 season, Zlatan had one of the most productive seasons of his career. Although AC Milan didn't win the title, Ibrahimovic scored 28 Serie A goals.
The next step was PSG. He moved to Paris in 2012. One year before, Qatar Sports Investments purchased the club. Zlatan Ibrahimovic was part of the project to make PSG the best team on the planet. Well, they never became the Champions League winners, but since Zlatan came, they had a successful season in the French Ligue 1. PSG won four titles in a row, while Ibrahimovic scored amazing 113 goals in 122 league matches in the process.
In 2016, Zlatan moved to Manchester United. He was age 35, but his influence was still huge. Ibrahimovic scored 17 Premier League goals in the season. Although Manchester United didn't win the league title, they still won League Cup and Super Cup trophies. He continued to play in the next season for Red Devils, but with almost any influence. Eventually, Manchester United terminated Zlatan's contract in March 2018.
His next step was MLS. He announced his arrival at LA Galaxy in his own style, taking out a signed full-page advertisement in the Los Angeles Times that simply said, "Dear Los Angeles, you're welcome." During two years in LA Galaxy, the team didn't win the title, but he was the most influential player in the league. His presence in MLS lifted the league to another level. After he left, his announcement was similar, but this time via the LA Galaxy Twitter account. In the legendary tweet, he told Galaxy fans, "You wanted Zlatan, I gave you Zlatan. You are welcome. The story continues. Now go back to watch baseball".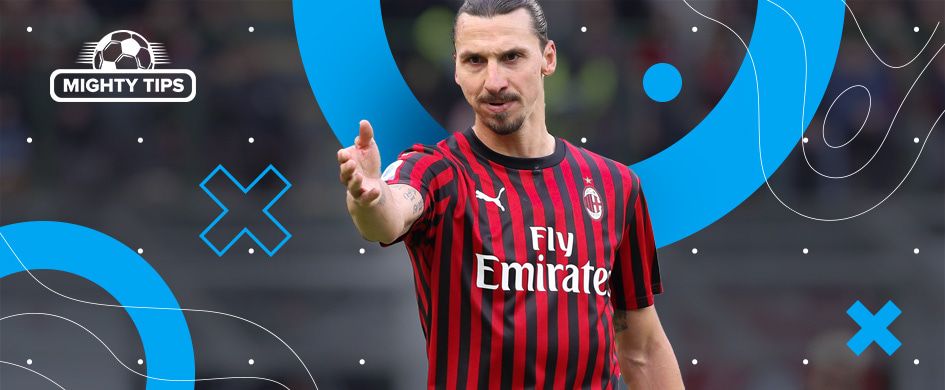 On 27th December 2019, Zlatan Ibrahimovic returned to AC Milan on a six-month contract. About two weeks later, Zlatan scored against Cagliari. That goal saw him score in each of the last four decades. In the next few seasons, he continued to play for AC Milan. He didn't have the most decisive role in the previous season, but his eight goals in the 2021/22 season helped the team to win another Serie A title. In the current 2022/23 season Zlatan most of the time was sidelined because of a knee injury. Ibrahimovic returned to action in February 2023, his first appearance in nine months. On 18th March, he became the oldest goalscorer in Serie A with 41 years and 166 days in the win against Udinese. Before the goal, the record holder was Alessandro Costacurta, who scored at 41 years and 25 days in 2007.
After a goal against Udinese, Zlatan seems determined to continue playing football. He said he would continue playing as long as he could produce results.
Zlatan's achievements
During the productive 24 years of football, Zlatan Ibrahimovic scored 405 league goals in 637 league matches. He won:
7 Serie A titles [04/05, 05/06 - Juventus (both revoked), 06/07, 07/08, 08/09 - Inter, 10/11, 21/22 - AC Milan]
4 Ligue 1 championships ( 12/13, 13/14, 14/15, 15/16 - PSG)
2 Dutch titles (01/02, 03/04 - Ajax)
1 Spanish league champion (09/10 - Barcelona)
Also, Zlatan won:
one UEFA Supercup (2009 - Barcelona)
one Europa League (16/17 - MU)
two French Cups (14/15, 15/16 - PSG)
three Italian cups
two Spanish Cups
three Italian Super Cups
two Spanish Super Cups
one English League Cup
one English Super Cup
three French League Cup
one Dutch Cup
one Dutch Super Cup
and three French Super Cup titles
Zlatan won 32 titles in his career, playing for nine different teams
For the Swedish national team, Zlatan Ibrahimovic played 122 times, scoring 62 times. In 2023 he returned to the national team in the EURO qualifiers, but he didn't play in March matches against Belgium and Azerbaijan.
Twelve times Zlatan Ibrahimovic was selected as the best player of Sweden. That makes him the record-holder in Swedish football.
In 2007 and 2009, he was selected for UEFA Team of the Year. In December 2013, according to The Guardian, he was the third-best player of the previous season, after Lionel Messi and Christiano Ronaldo.
In December 2014, the Swedish newspaper Dagens Nyheter named Zlatan Ibrahimovic as the second greatest Swedish sportsperson of all time, after tennis player Bjorn Borg.
Ibrahimovic's style of football can be described as good in the air, quick, tall, strong and agile. He plays well with his back to the goal. His style of play includes good finishing, vision, passing, and ball control. During his younger days, he mostly played as a pure striker, but in the last few years, he has played mostly as a supportive forward or even an attacking midfielder. In this stage of his career, he doesn't have the pace and stamina as before, but with this new role, he can use his technical abilities and passing to create assists for his teammates. Of course, when Ibrahimovic was asked about his style, he replied in his own fashion: Swedish style? No. Yugoslavian style? Of course not. It has to be Zlatan-style.
In his autobiography, I am Zlatan, he wrote that Ronaldo was his idol when he was young. Zlatan said, "I put up photos of Ronaldo in my room. Ronaldo was the man. He was what I wanted to be, a guy who made a difference." Also, Ibrahimovic said he often studied Ronaldo's moves online and tried to implement them in his own game.
Although Zlatan is for sure one of the best players of the last few decades, the media often criticized him for his arrogance, aggression, and rebellious character. Also, his personality led him to numerous confrontations with other players, managers, and even journalists.
During his 24 years of career, Zlatan Ibrahimovic had numerous fights and controversies. The famous was fight with Oguchi Oneywu. The tall center-back was Zlatan's teammate. At the training ground, two players collided, which took ten other teammates and coaches to break them up. After that fight, Ibrahimovic revealed he got a few broken ribs.
Although Zlatan Ibrahimovic have for some problematic personality, he at least didn't embrace nationalism after the Yugoslav Wars. In 2005, Italian media attempted to create additional interest in the Juventus-Inter derby by describing it as a "mini Balkan war." At that time, for Inter was playing Serbian Sinisa Mihajlovic. Zlatan responded that he had no interest in nationalism.
Zlatan Ibrahimovic can't leave anyone indifferent. Most people love him, but some hate him. Still, nobody can't argue that he is a born leader, very confident and often very charming. Still, although many people find him arrogant, that can't be the full picture. On numerous occasions, he showed that he was working for the greater good of the community. He is a philanthropist. Once, he paid 51,000$ to send the Swedish national football team for the intellectually disabled to the INAS World Football Championships in Brazil. Also, Zlatan is an activist. Ibrahimovic supports different movements. He once took off his shirt after scoring a goal to reveal the names of 50 people suffering from hunger around the world in a bid to raise awareness for famine.
How much Zlatan Ibrahimovic influenced Swedish popular culture best described the Swedish Language Council registered the verb 'to zlatan' meaning to do something audacious or outrageously brilliant.
On 8th October 2019, a statue of Zlatan was unveiled in his hometown, near Malmo FF's stadium. The statue, created by Peter Linde, is 2.7 meters tall and weighs almost 500 kg.
Ibrahimovic had a tough road to greatness, but due to his goalscoring, consistency, and spectacular strikes, he was considered one of the best players in the world in his prime. Some analysts would go even further, calling him one of the greatest strikers of all time.