Three women accused Manchester United's Antony of violence
Antony had a perfect start to his professional career. After two brilliant seasons at Ajax, he moved to Manchester United in an almost 100 million euro transfer in 2022. Still, last season, Antony didn't impress at Old Trafford after scoring only four goals and adding two assists in 25 Premier League appearances.
Antony's Career
The start of the 2023/24 season wasn't good either as the right winger went scoreless in four matches, but now it seems that he is in even bigger trouble as ex-girlfriend Gabriela Cavallin has accused him of assault.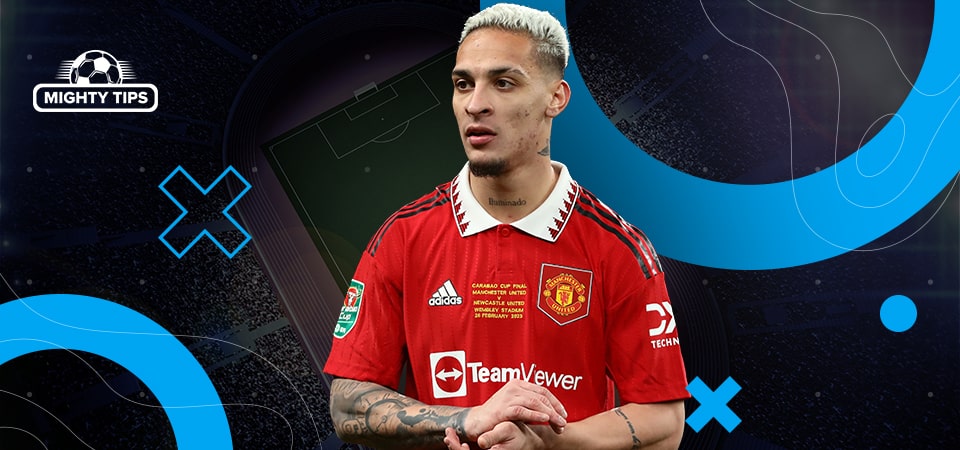 Gabriela Cavallin accused Antony of violence
Gabriela Cavallin, a Brazilian DJ and influencer, filed a report to the Sao Paulo police in which she accused the Manchester United star of violence and death threats. According to Cavallin, Antony, on several occasions, punched and headbutted her. She added that, after an incident in January 2023, she even required surgery due to the injuries suffered. Also, Cavallin said that Antony, on 20 May 2023, verbally threatened to kill her during a telephone call.
Gabriela Cavallin said that she is ready to file complaints against Antony in England too, confirming "I will do whatever it takes. I will go to England to denounce the aggression, the lack of help, the illegal detention, the psychological abuse, everything he did to me. It was my best dream and then it became my worst nightmare."
Antony's reaction to Gabriela Cavallin's claims
Shortly after Cavallin's claims, Antony called them 'false allegations.' He wrote on Instagram: "I can calmly state that the accusations are false and that the evidence already produced and the other evidence that will be produced demonstrate that I am innocent of the accusations made. My relationship with Gabriela was tumultuous, with verbal insults from both sides, but I never committed any physical aggression."
Still, things then went from bad to worse for Antony after two more women in Brazil accused him of assault. Ingrid Lana claims that Antony shoved her head against a wall after she refused to have sex with him, while Rayssa de Freitas accused the player of physically assaulting her in his car after leaving a nightclub in Sao Paulo.
Reactions from Manchester United and the Brazilian national team
Antony was dropped by Brazil's national team, so the player didn't play in the international break. Also, Manchester United in a statement have confirmed that: "Manchester United acknowledges the allegations made against Antony and notes that the police are conducting inquiries. Pending further information, the club will be making no further comments. As a club, we are taking this matter seriously, with consideration of the impact that these allegations and subsequent reporting will have on survivors of abuse."
Manchester United have included Antony in their latest 25-man Premier League squad, but the forward remains on an indefinite leave of absence from the club after assault allegations. It seems that the player will have to deal with the law before he plays the game again.
Last season, Mason Greenwood was another Manchester United player who had problems with the law. The player was arrested in January 2022 on suspicion of the rape and assault of a woman. Still, on 2 February 2023, the Crown Prosecution Service dropped all charges against Greenwood after the withdrawal of key witnesses and 'new material that came to light.' Eventually, Greenwood and Manchester United mutually agreed to terminate the player's contract. Shortly after, Mason signed on a free transfer with LaLiga side Getafe.
It is hard to imagine that Antony can expect a similar result.
Antony was raised in a Brazilian favela called Inferninho – which translates to 'little hell' – in Sao Paulo, Brazil. The player escaped from poverty, but his private life could become an inferno if the Brazilian police and court find him guilty. Everything has now changed fast for Antony.