Can Lois Openda become one of the best European strikers at RB Leipzig?
Before the 2022/23 season, Loïs Openda, a 23-year-old Belgian attacker, was unknown to most football fans. Now, 21 goals in 38 Ligue 1 matches for Lens have changed everything. Openda helped Lens to finish second and secure a Champions League place for the upcoming season. Still, Openda will not play for the French side next season in the major European competition because he signed for RB Leipzig for more than 40 million euros.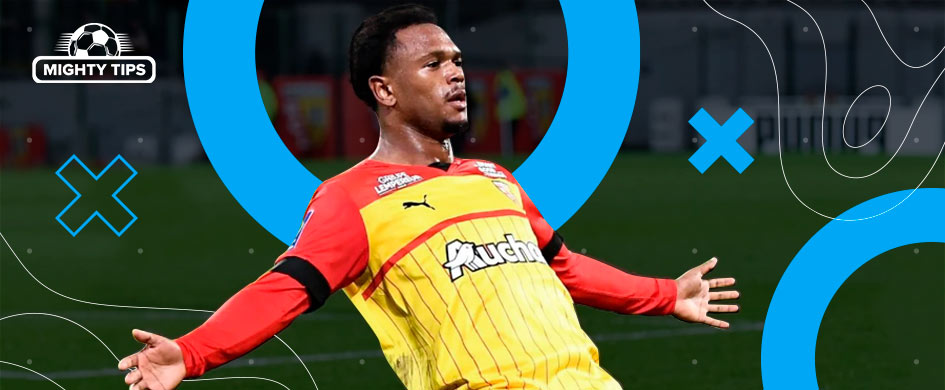 Loïs Openda's road to RB Leipzig
Loïs Openda played for a few Belgian teams at youth level before he moved to Club Brugge Academy in 2015. Still, he never proved his worth at the Belgian giant, as Openda scored only five goals in 53 matches in all competitions. After not-so-impressive performances, the club loaned him for two years to Vitesse.
Everything changed for Openda in Eredivisie. He started playing more in a striker position instead of as a winger – as he had previously in his career. After two years at Vitesse, Loïs Openda finished with 37 goals in 88 matches in all competitions. That was enough for Lens to sign him 12 months ago.
Stats of Lois Openda in all competitions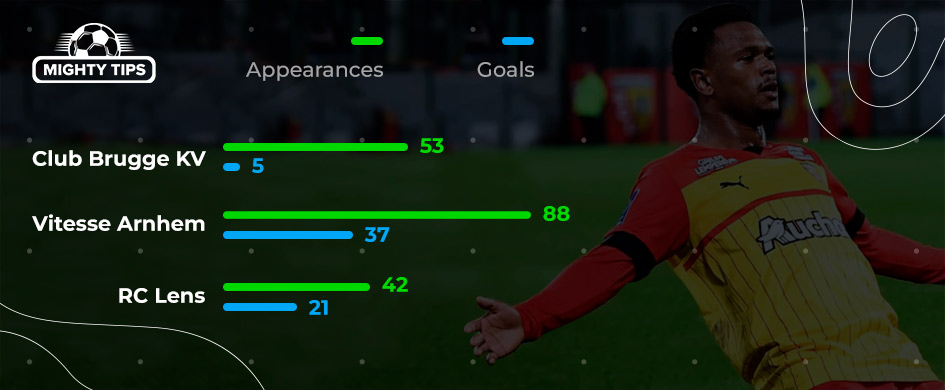 Openda's progress continued in the 2022/23 season. He became the key player at the club that fell one point behind dominating Ligue 1 side PSG.
With 21 league goals in 38 matches, Loïs Openda finished the season behind only Kylian Mbappe, Alexandre Lacazette, and Jonathan David. RB Leipzig was convinced, so they spent a staggering 43 million euros to bring the Belgian to the Bundesliga. That is a record fee for RB Leipzig. Plus, Lens could earn six million more via the add-ons.
Ligue 1 top scorers 2022/23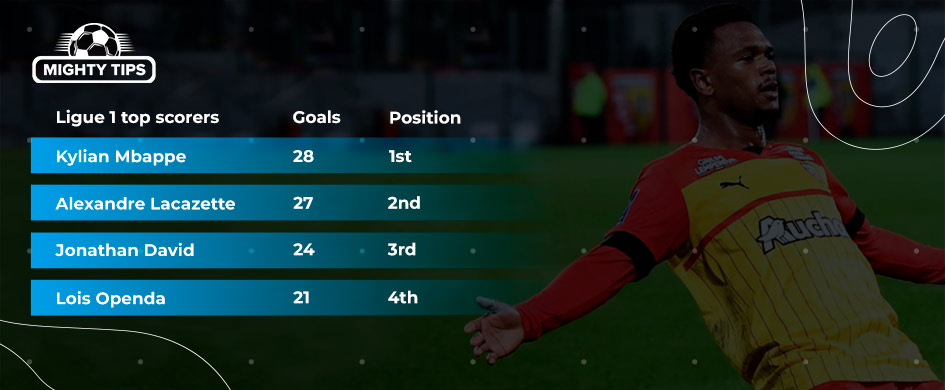 Loïs Openda's strengths and weaknesses
Loïs Openda's main attributes are his pace, agility, and finishing. His speed makes him unmarkable on some occasions. He needs only a good ball and space to do his thing. Openda's main weaknesses are his passing ability and offside awareness. He was among the forwards with the fewest touches in Ligue 1 last season, so that statistic is something he should improve on next season. Also, Openda sometimes rushes forwards too early, so defenses often catch him offside.
In the 2022/23 season, all of Openda's goals came from inside the box. Actually, his goals came from an average distance of about 12 metres, as his pace, movement and finishing make him deadly in front of goal.
Reactions from Bundesliga and RB Leipzig
Although it is too early for comparison, when Loïs Openda signed for RB Leipzig, the Bundesliga site compared him with the great Robert Lewandowski. Of course, the Belgian is still far from Lewandowski's level, but that kind of comparison says a lot about his potential.
After signing for RB Leipzig, the club's sporting director Max Eberl was very satisfied. He commented,
Loïs is a direct forward, whether playing through the middle or on the flanks. He can finish with both feet and his head, and, at 23, still has huge developmental potential.
Certainly, Openda will have more than enough chances to show his value at one of the best Bundesliga sides.
In his last 12 months at Lens, Lois Openda made a name for himself. With his transfer to a team known for its quality player development, we may, in the next 12 months, start talking about Lois Openda as one of the best strikers in Europe.