Lilian Thuram's sons, Marcus and Khephren: career info and achievements
If someone wants to list the best players of the 90s and 2000s, their list has to include the great Lilian Thuram. Lilian was an extremely dominant, consistent, and athletic defender. He was most famous for his years at Parma and Juventus, where Lilian won two Serie A titles (with Juventus) and one UEFA Cup title (with Parma). Still, the highlights of his career were the World Cup title in 1998 and the EUROs in 2000. Lilian was a synonym for the French national team in those years. Actually, he had the most caps in the national team's history with 142 appearances up to 2022, when Hugo Lloris surpassed his total by three caps.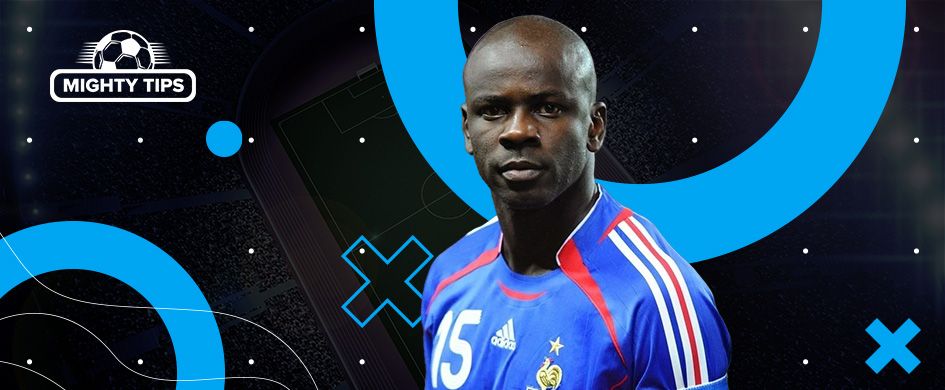 Still, while Thuram was pure dominance in defense, he wasn't a threat in the attack. Actually, he scored only two international goals, but he was extremely valuable. It was the World Cup semifinal against Croatia and France was losing 1-0 before Lilian scored two goals to reach the final, where his team dominantly won 3-0 against Brazil.
Lilian Thuram facts
World Cup winner (1998)
EUROs winner (2000)
French Footballer of the Year (1997)
Two times Serie A champions (01/02 and 02/03 seasons)
UEFA Cup winner (98/99)
503 league matches (Monaco, Parma, Juventus, Barcelona) – 10 goals
142 French national team caps – two goals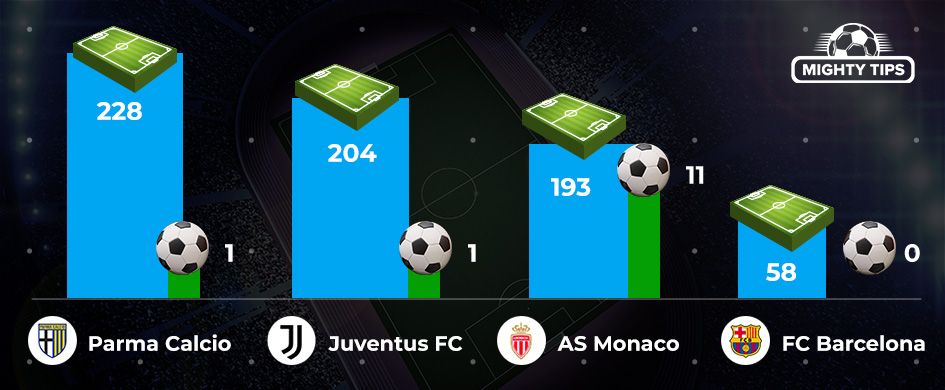 Even so, the end of Lilian's career doesn't finish the story of the great family Thuram in European football. Marcus Thuram, Lilian's son and Borussia Monchengladbach's versatile forward, has been making a name for himself in the last few seasons. This season, Marcus scored 13 goals and added five assists in 28 Bundesliga games.
Last autumn, Marcus found his name in the French national squad for the World Cup. He didn't play too much at the tournament until the final, where he spent 79 minutes on the field and contributed with an assist. If France won that match, Lilian and Marcus Thuram would become the first father–son to become World Cup winners. France lost the final against Argentina but, with Marcus only 25 years old, there is still enough time for this accomplishment to arrive.
Marcus Thuram's career up to date
Started professional career at Sochaux
2017 joined Guingamp for 600k euros
Borussia Monchengladbach paid 12 million euros in 2019 for Marcus
Scored 34 Bundesliga goals in 108 matches
On 11 November 2020 debuted for France in a friendly against Finland
Marcus Thuram has a contract with Borussia Monchengladbach until June 2023. He has a salary of 3.2 million euros yearly, but according to reports his new contract will be much more worthwhile. Inter already announced that they will offer 10 million euros per year if Marcus signs this summer on a free transfer. That would make him one of the highest-paid players on the team.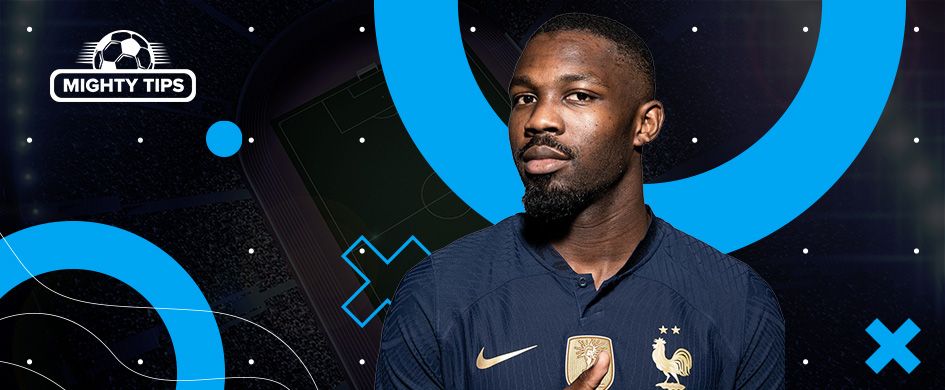 Plus, things become even more interesting if we add Lilian's younger son, Khephren, to the mix. He just turned 22 but has already played 111 Ligue 1 matches for Nice. Khephren's ability to make the right decisions makes him a perfect bridge between defense and attack. He is a tall, physical, but also attack-minded midfielder. This season, Khephren scored two goals while also adding four assists.
Khephren Thuram's career up to date
Khephren had his professional debut at the age of 17 in Monaco
Khephren joined Nice on a free transfer in 2019
The player played 110 matches for Nice, scoring eight goals
In March 2023, Khephren Thuram debuted for France against the Netherlands
Khephren Thuram could be one of the hottest names in this summer transfer market. There are reports that Liverpool's Jurgen Klopp is very interested in Nice's midfielder. Liverpool's midfield have taken a lot of blame for the team's poor season, so Liverpool will try to strengthen that part of the team. 35 million euros seems like the right price for the youngster.
Khephren's good games haven't gone unnoticed. After France failed to win the World Cup, the national head coach included a few younger players for the EURO qualifiers. Khephren was among them, so he joined his older brother on the national team.
Thuram Family on the international stage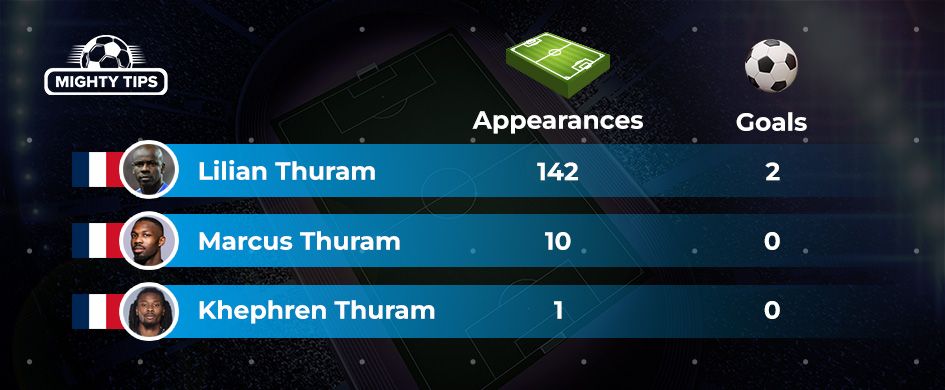 France failed to win in Qatar, but the future is bright for Les Blues with two young Thurams in the squad.