Minnesota Timberwolves vs Golden State Warriors Prediction
Minnesota Timberwolves
Golden State Warriors

Minnesota Timberwolves vs Golden State Warriors betting tips
Minnesota Timberwolves are 14th on the West Conference table with 19 wins and 44 losses. At home, they have an 11-19 w/l record. Minnesota Timberwolves are playing well at the moment. They won the last three matches in a row. In those two games, the Timberwolves surprisingly won the two games against Utah Jazz. In the previous match, Minnesota Timberwolves won 114-107 on the road vs Houston Rockets.
Golden State Warriors are 10th on the West Conference table with 31 wins and 31 losses. On the road, they have a 12-20 record. Golden State Warriors won two of the last three matches. In the previous game, they were demolished 133-103 at home against Dallas Mavericks.
Minnesota Timberwolves
vs
Golden State Warriors
MightyTips Prediction
Minnesota Timberwolves vs Golden State Warriors Prediction
Minnesota Timberwolves are one of the worst teams in the NBA. Still, they are playing much better since their two stars, Karl-Anthony Towns and D'Angelo Russell, returned after injuries. I think that they should win this game against Golden State Warriors.
Key Facts:
Minnesota Timberwolves won the last three matches in a row.
The Timberwolves won two times against excellent Utah Jazz in recent games.
Golden State Warriors lost seven of the last ten matches on the road.
New betting site in your country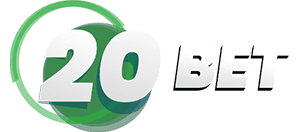 Sign up offer up to €100
Bet Here
Expert's prediction
We picked the best odds for your country
Match prediction: Minnesota Timberwolves to win
Best odds: 2.60
Show best odds
Thanks for your vote!
Yes 71.42%
35 Votes
No 28.57%
Who will win?
Minnesota Timberwolves (14)
77.77%
Golden State Warriors (4)
22.22%
Latest results
0-0 vs Dallas Mavericks (H)
D
0-0 vs Boston Celtics (H)
D
103-114 vs Denver Nuggets (H)
L
0-0 vs Detroit Pistons (A)
D
0-0 vs Orlando Magic (A)
D
112-121 vs Miami Heat (A)
L
0-0 vs Memphis Grizzlies (H)
D
0-0 vs Memphis Grizzlies (H)
D
0-0 vs New Orleans Pelicans (H)
D
126-114 vs Golden State Warriors (H)
W
D
0-0 vs Memphis Grizzlies (H)
D
0-0 vs New Orleans Pelicans (H)
W
122-116 vs Phoenix Suns (H)
W
119-116 vs Utah Jazz (H)
W
136-97 vs Oklahoma City Thunder (H)
W
118-97 vs Oklahoma City Thunder (H)
D
0-0 vs New Orleans Pelicans (A)
W
123-108 vs New Orleans Pelicans (A)
W
113-87 vs Houston Rockets (A)
L
114-126 vs Minnesota Timberwolves (A)
0-0 vs Dallas Mavericks (H)
D
0-0 vs Boston Celtics (H)
D
103-114 vs Denver Nuggets (H)
L
0-0 vs Memphis Grizzlies (H)
D
0-0 vs Memphis Grizzlies (H)
D
0-0 vs New Orleans Pelicans (H)
D
126-114 vs Golden State Warriors (H)
W
D
0-0 vs Memphis Grizzlies (H)
D
0-0 vs New Orleans Pelicans (H)
W
122-116 vs Phoenix Suns (H)
W
119-116 vs Utah Jazz (H)
W
136-97 vs Oklahoma City Thunder (H)
W
118-97 vs Oklahoma City Thunder (H)
0-0 vs Detroit Pistons (A)
D
0-0 vs Orlando Magic (A)
D
112-121 vs Miami Heat (A)
L
D
0-0 vs New Orleans Pelicans (A)
W
123-108 vs New Orleans Pelicans (A)
W
113-87 vs Houston Rockets (A)
L
114-126 vs Minnesota Timberwolves (A)
Minnesota Timberwolves vs Golden State Warriors Head to Head (H2H) stats
28-01-2021
Golden State Warriors
123
26-01-2021
Golden State Warriors
130
111
Minnesota Timberwolves
108
Minnesota Timberwolves
Minnesota Timberwolves
vs
Golden State Warriors
Predicted Lineup
Best Free Bets & offers in your country
Other predictions