Can Timothy Weah reach his father's heights at Juventus?
Every time a former football superstar's son steps onto the field, there are huge expectations to repeat their parent's success. The burden of huge expectations is hard to carry, so many talents don't reach such expected heights. One positive example, however, might be Timothy Weah, son of legendary Liberian footballer George Weah, who recently joined Italian giants Juventus.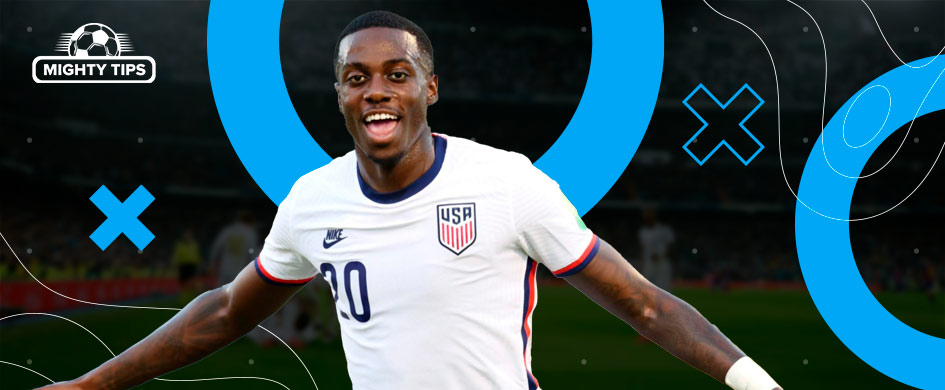 How big was George Weah?
George Weah was one of the most iconic football players of the 90s. The combination of speed, acceleration, dribbling, and finishing made him a precursor of modern complete strikers. While playing in France, Italy, and England, Weah scored 192 goals in 477 matches in all competitions.
George Weah's number of goals in pro career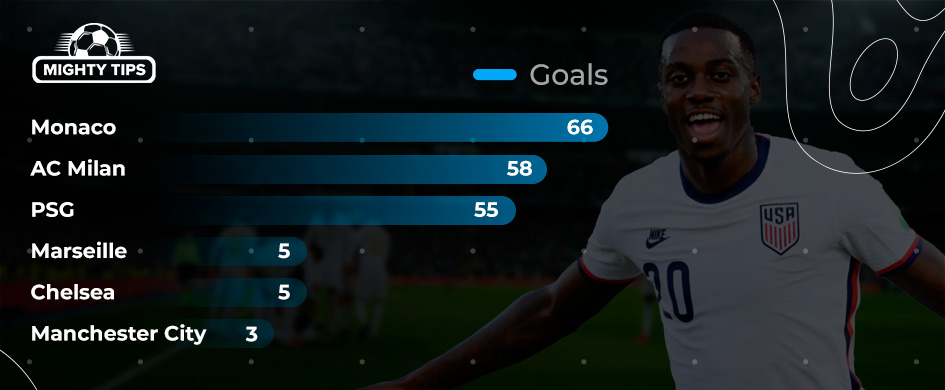 Also, he scored 22 goals for the Liberian national team. In 1995, he became the only African player ever to win the Ballon d'Or. No player from Africa has ever accomplished that since George Weah.
Liberian President George Weah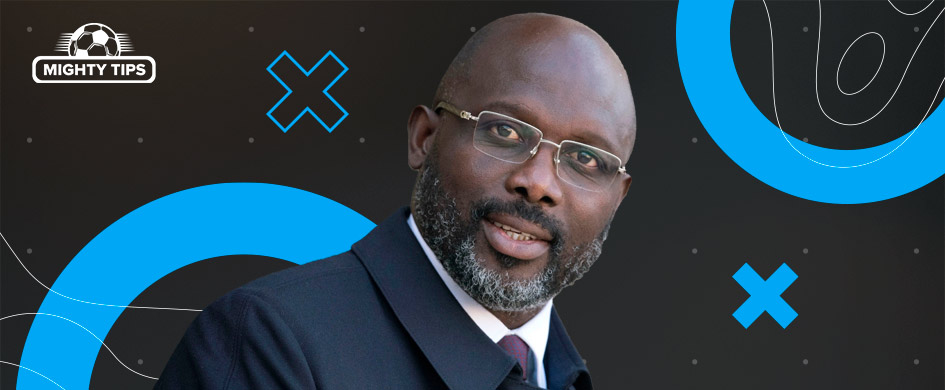 Timothy Weah's road to Juventus
Timothy Weah started playing football in his native country, USA, but moved to PSG Academy at just 14 years old. Still, after only six matches for the first squad in a couple of seasons, Weah went on loan to Celtic in 2018/19. He didn't get the right opportunity in Scotland either, however, so he eventually signed a permanent deal with Lille a year later.
The years at Lille changed Timothy's career. He became one of the most promising wingers in Ligue 1. In 107 appearances, Weah recorded eight goals and made eight assists.
Timothy Weah's career stats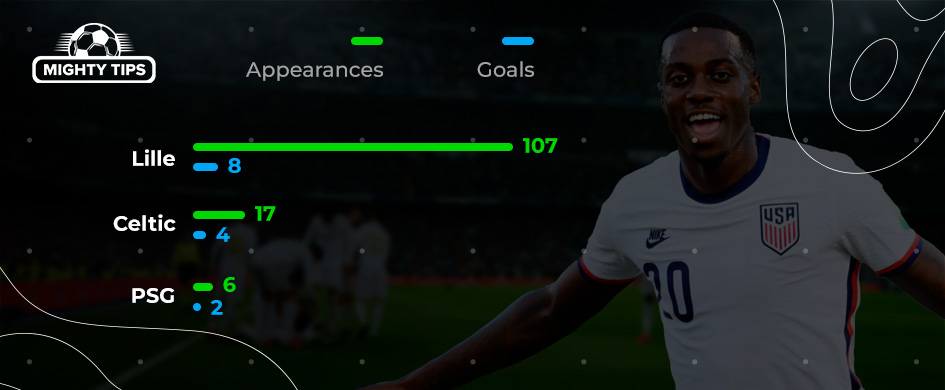 Now, it seems that Timothy Weah is walking in similar steps to his father. Both played in France first and, after doing so, moved to Italy. While George moved to AC Milan, Timothy joined Juventus. The Bianconeri agreed to pay about 11 million euros for the player.
After reaching an agreement with Juve, Timothy Weah said he was, "honored and blessed to finally be Bianconeri. None of this would have been possible without the love and support of my wonderful family. Thank you to everyone at Juventus for believing in me and giving me this opportunity to represent this legendary club."
What we should expect from Timothy Weah at Juventus?
Timothy Weah is seen as Juan Cuadrado's replacement. The Colombian was irreplaceable in the right wing-back position last season but left the club this summer. Timothy Weah played a more offensive role in his career, but Massimiliano Allegri has played him in both friendlies up to now at wing-back. Timothy Weah especially impressed in the win against Real Madrid in which he scored.
In Massimiliano Allegri's 3-5-2 system, wide players are very important. Timothy's pace, acceleration, dribbling, and agility will greatly help him fill his role. One of the areas that Weah should work on is his crossing. Also, the player occasionally shows serious issues in defense, especially in terms of positioning and marking. His best defensive attribute for sure is his work rate. As we can see, Timothy Weah is far from the finished product, but he is only 23 years old and has plenty of room for improvement.
George Weah's shoes are hard to fill. Although Timothy Weah will probably never reach the heights of his father, he still has a good chance to grow into one of the most exciting players of the next decade. Playing at Juventus for Allegri is certainly a step in the right direction.