Huddersfield Town vs Swansea City Prediction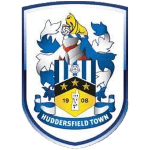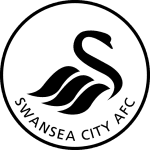 Huddersfield Town vs Swansea City Prediction comes ahead of the English Championship 31st round on Saturday, 20.02.2021, at Kirklees Stadium in Huddersfield. Let's take a look at the match preview to provide the best betting tips and correct score prediction for this tie.
Huddersfield Town vs Swansea City Preview
Huddersfield spoiled their game, and the team has been in a big crisis of results lately because they failed to win the last 9 games in a row, and in that period, they suffered as many as 7 defeats, while the remaining two games were played in a draw. On the other hand, they also showed a very bad game at home, as they suffered 4 defeats, with 1 draw in the last 5 home games. After poor results, Huddersfield approached the relegation zone at just 5 points.
Swansea is one of the best teams in the Championship, and they are one of the main candidates for direct promotion and return to the Premier League next season. Cardiff, Swansea has the best form in the league lately, the team has won 4 of its last 5 league games, with only 1 draw. In the last round, Swansea beat Nottingham with a minimum of 1-0, and this is their third tied victory, and they will certainly be additionally motivated to continue the winning streak.
Huddersfield Town vs Swansea City Betting Tips
Huddersfield surprised Swansea in the first meeting of this season, winning 2-1 on the road, so I hope Swansea will take revenge here. Swansea has shown great away results lately, winning the last 4 away games in a row, so I expect them to continue this great series and save their net.
Expert's prediction
We picked the best odds for United States
We provide correct score prediction as well:
Correct score prediction: 0 – 1
Best Free Bets & offers in United States
Who will win?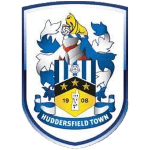 Huddersfield Town (0)
0%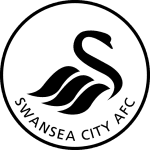 Swansea City (1)
50%
Draw (1)
50%
Huddersfield Town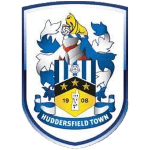 27-02-2021
3 - 0 Preston North End
L
23-02-2021
2 - 0 Derby County
L
20-02-2021
4 - 1 Swansea City
L
16-02-2021
2 - 1 Middlesbrough
L
13-02-2021
2 - 3 Wycombe Wanderers
W
06-02-2021
1 - 1 Luton Town
D
30-01-2021
1 - 1 Stoke City
D
26-01-2021
2 - 1 Bristol City
L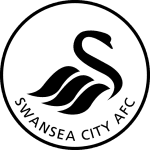 Swansea City
W
1 - 3 Bristol City
27-02-2021
L
1 - 0 Coventry City
24-02-2021
L
4 - 1 Huddersfield Town
20-02-2021
L
1 - 0 Nottingham Forest
17-02-2021
D
0 - 0 Sheffield Wednesday
13-02-2021
W
1 - 3 Manchester City
10-02-2021
L
2 - 0 Norwich City
05-02-2021
W
1 - 3 Rotherham United
30-01-2021
D
1 - 1 Brentford
27-01-2021
L
5 - 1 Nottingham Forest
23-01-2021
Huddersfield Town
vs
Swansea City
Predicted Lineup
Latest results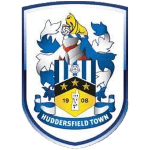 0-3 vs Preston North End (A)
L
0-2 vs Derby County (A)
L
4-1 vs Swansea City (H)
W
1-2 vs Middlesbrough (A)
L
2-3 vs Wycombe Wanderers (H)
L
1-1 vs Luton Town F.C. (A)
D
1-2 vs Bristol City (A)
L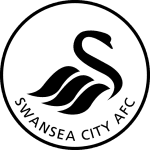 L
1-3 vs Bristol City (H)
W
1-0 vs Coventry City (H)
L
1-4 vs Huddersfield Town (A)
W
1-0 vs Nottingham Forest (H)
D
0-0 vs Sheffield Wednesday (A)
L
1-3 vs Manchester City (H)
W
2-0 vs Norwich City (H)
W
3-1 vs Rotherham United (A)
W
5-1 vs Nottingham Forest (H)
6/9 (67%)
Both Teams Scored
1/3 (33%)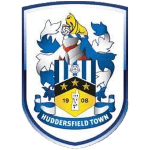 4-1 vs Swansea City (H)
W
2-3 vs Wycombe Wanderers (H)
L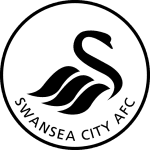 L
1-3 vs Bristol City (H)
W
1-0 vs Coventry City (H)
W
1-0 vs Nottingham Forest (H)
L
1-3 vs Manchester City (H)
W
2-0 vs Norwich City (H)
W
5-1 vs Nottingham Forest (H)
6/9 (67%)
Both Teams Scored
1/3 (33%)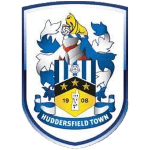 0-3 vs Preston North End (A)
L
0-2 vs Derby County (A)
L
1-2 vs Middlesbrough (A)
L
1-1 vs Luton Town F.C. (A)
D
1-2 vs Bristol City (A)
L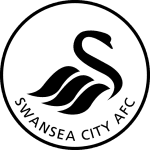 L
1-4 vs Huddersfield Town (A)
D
0-0 vs Sheffield Wednesday (A)
W
3-1 vs Rotherham United (A)
6/9 (67%)
Both Teams Scored
1/3 (33%)
Other predictions