Derby County vs Huddersfield prediction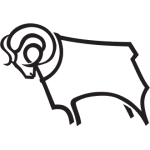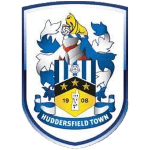 Today we bring our football game previews to central England. In the midlands, we witness how Huddersfield travel to Derby County's rivals in yet another action-packed English football league championship fixture. While both teams here sit relatively low on the table, there's much more than meets the eye regarding the point count. A few wins on the bounce could get them as high as the mid-table section, which means starting today would be a great point - or in Derby's case, restarting their good form after their loss to Watford. Here we'll compile some of the best information and stats to do with the game to help you bolster your betting chances.
Only the best betting tips and score predictions available here - courtesy of our top experts.
Derby County looked set to be in much better form until their latest outing against Watford. It might seem like a far cry, but if they renovated a run here, it could blast them all the way to the mid-table section of the league.
Huddersfield is in much worse shape, although their last game meant an end to their winless run - with a sublime 4-1 result against Swansea City, bringing them right back into this match in our eyes.
The game will no doubt be a fierce one between the two competitors, although we strictly believe there's more quality in the Derby side rather than their counterparts. It could be a statistically complicated game, with us thinking there might be more to the corners and free-kicks side of things rather than scores on the pitch, with the goal possibly being low.
Here we think that Derby County will have the upper edge - so a 1-0 game, with less than 2.5 goals.
Match prediction: Under 2.5 goals
Thanks for your vote!
Yes 79.06%
43 Votes
No 20.93%
We provide correct score prediction as well:
Correct score prediction: 1 – 0
Who will win?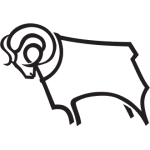 Derby County (14)
82.35%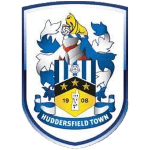 Huddersfield Town (1)
5.88%
Draw (2)
11.76%
Derby County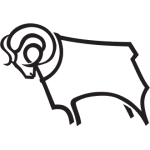 06-03-2021
1 - 0 Coventry City
L
02-03-2021
4 - 0 Cardiff City
L
26-02-2021
1 - 1 Nottingham Forest
D
23-02-2021
2 - 0 Huddersfield Town
W
16-02-2021
1 - 2 Wycombe Wanderers
W
13-02-2021
2 - 1 Middlesbrough
W
03-02-2021
3 - 0 Rotherham United
L
30-01-2021
1 - 0 Bristol City
W
23-01-2021
0 - 1 Queens Park Rangers
W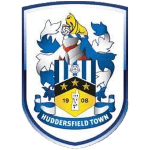 Huddersfield Town
D
0 - 0 Cardiff City
05-03-2021
D
1 - 1 Birmingham City
02-03-2021
L
3 - 0 Preston North End
27-02-2021
L
2 - 0 Derby County
23-02-2021
W
4 - 1 Swansea City
20-02-2021
L
2 - 1 Middlesbrough
16-02-2021
L
2 - 3 Wycombe Wanderers
13-02-2021
D
1 - 1 Luton Town
06-02-2021
D
1 - 1 Stoke City
30-01-2021
L
2 - 1 Bristol City
26-01-2021
Derby County
vs
Huddersfield Town
Predicted Lineup
Latest results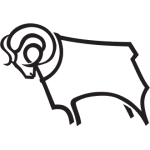 0-1 vs Coventry City (A)
L
0-4 vs Cardiff City (A)
L
1-1 vs Nottingham Forest (H)
D
2-0 vs Huddersfield Town (H)
W
2-1 vs Wycombe Wanderers (A)
W
2-1 vs Middlesbrough (H)
W
0-3 vs Rotherham United (A)
L
1-0 vs Bristol City (H)
W
1-0 vs Queens Park Rangers (A)
W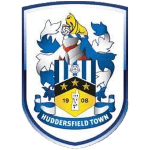 D
0-0 vs Cardiff City (H)
D
1-1 vs Birmingham City (H)
L
0-3 vs Preston North End (A)
L
0-2 vs Derby County (A)
W
4-1 vs Swansea City (H)
L
1-2 vs Middlesbrough (A)
L
2-3 vs Wycombe Wanderers (H)
D
1-1 vs Luton Town F.C. (A)
L
1-2 vs Bristol City (A)
6/9 (67%)
Both Teams Scored
1/3 (33%)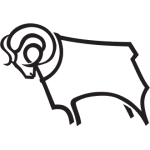 1-1 vs Nottingham Forest (H)
D
2-0 vs Huddersfield Town (H)
W
2-1 vs Middlesbrough (H)
W
1-0 vs Bristol City (H)
W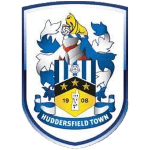 D
0-0 vs Cardiff City (H)
D
1-1 vs Birmingham City (H)
W
4-1 vs Swansea City (H)
L
2-3 vs Wycombe Wanderers (H)
6/9 (67%)
Both Teams Scored
1/3 (33%)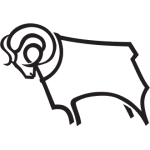 0-1 vs Coventry City (A)
L
0-4 vs Cardiff City (A)
L
2-1 vs Wycombe Wanderers (A)
W
0-3 vs Rotherham United (A)
L
1-0 vs Queens Park Rangers (A)
W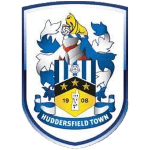 L
0-3 vs Preston North End (A)
L
0-2 vs Derby County (A)
L
1-2 vs Middlesbrough (A)
D
1-1 vs Luton Town F.C. (A)
L
1-2 vs Bristol City (A)
6/9 (67%)
Both Teams Scored
1/3 (33%)
Other predictions